All of us here at the Zafigo office are foodies — and because we love our food so much, we decided to take it upon ourselves to have a nasi lemak party. Why nasi lemak you ask? Well, aside from it being Malaysia's national dish, this is a meal that Malaysians can and WILL enjoy at any time of the day, despite the fact that it is commonly known as breakfast fare.
When directly translated into English, nasi lemak reads as 'fatty rice'. To the unfamiliar, the word fat here refers to the fragrant coconut cream that is cooked with rice. So, the word lemak is really alluding to the richness and creaminess of the rice itself.
Although fragrant rice is the main part of the dish, you cannot disregard its accompaniments, as they are really what makes a plate of nasi lemak shine. Without the sambal, roasted peanuts, fried anchovies, and hard-boiled egg, it simply isn't complete.
Now, without further ado, we've picked and eaten nasi lemak from our regular or favourite stores, and you'll find varieties from local curbside stalls to delis to restaurants. BUT, no matter how much we try to convince you, we know you'll have a nasi lemak bias. Check to see if it's on this list!
Amazing Bakes, Nasi Lemak Bungkus, RM4.20
Fiona Thong, Sales & Marketing Lead
The nasi lemak bungkus from Amazing Bakes was an accidental find. If you shop at Jaya Grocer, chances are you would have come across Amazing Bakes. The nasi lemak is packed neatly in banana leaves without paper; how environmentally friendly! Rice is fragrant, the sambal not too sweet, with just the right amount of heat.
I also like that it has got half a boiled egg instead of only a quarter. But my favourite part is that the peanuts and anchovies are packed separately in a small re-sealable bag to ensure freshness and crispiness!
Address: 11-G & 11-2, Jalan Mutiara Tropicana 3, PJU 3, Mutiara Tropicana, 47410 Petaling Jaya, Selangor
Contact: +6018 352 2732
Bungkus Kaw Kaw, BKK Nasi Lemak Ayam Merah, RM6.90
River Huei, Jr Content Creator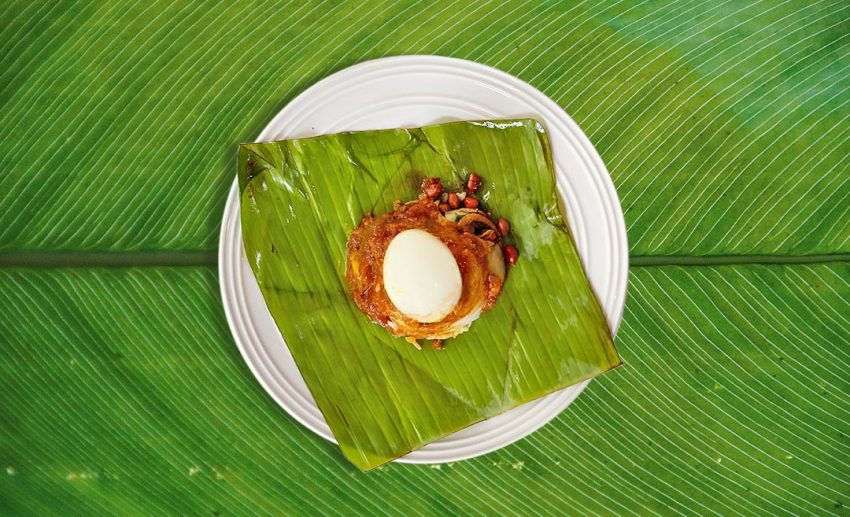 Bungkus Kaw Kaw is my go-to when I'm craving nasi lemak out of nowhere, but can't be bothered to give another thought as to where to get it. They have multiple branches all over Selangor, making it accessible no matter where in the Klang Valley you are. It's quick and delicious — exactly how this spicy, fragrant dish should be. Oh, and by the way, their teh and kopi — chef's kiss!
Address: Lot-44, LG Floor, 201, Jalan Tun Sambanthan, Brickfields, 50470 Kuala Lumpur
Nasi Lemak Tanglin, RM10
Aaliya Mokhtar, Brand Experience Manager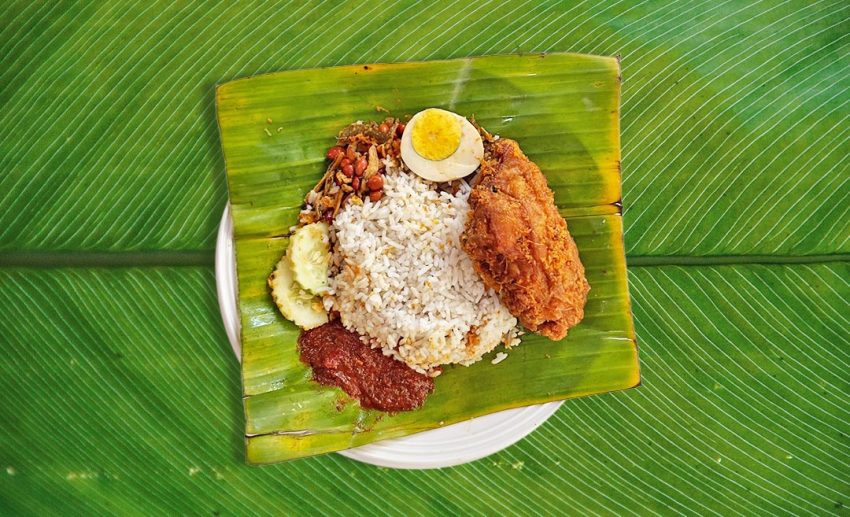 There's nothing quite like a big plate of nasi lemak, especially one that's your favourite. For me, no other nasi lemak can compare to Tanglin's. Tanglin has a variety of lauk (viands) to complement their standard nasi lemak, although that's good on its own as well. The rice is fragrant and fluffy, sambal is both a mixture of spicy and sweet, and it hits the spot whenever I have cravings!
Address: 57G Jalan Medan Setia 1, Bukit Damansara, 50490 Kuala Lumpur
Contact: +6019 283 2233
Kakak HSBC Jalan Telawi, RM10
Emma Mallaburn, Sub-Editor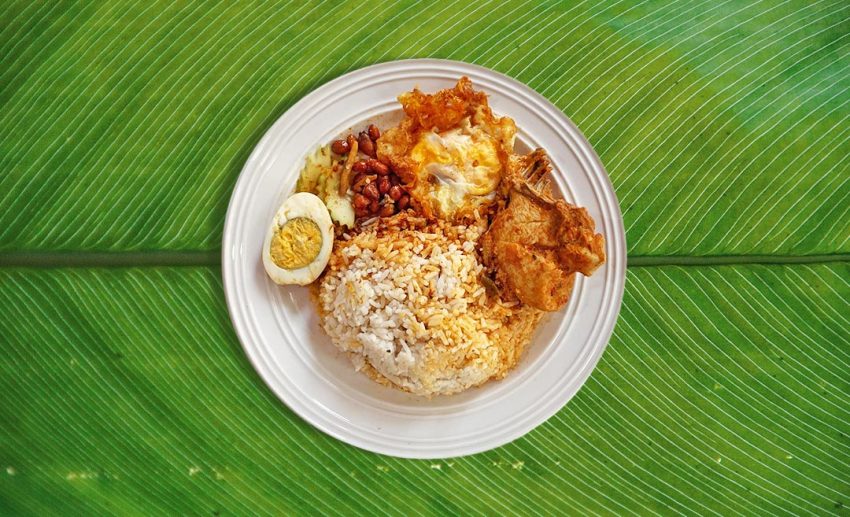 It was the constant long queue I kept seeing each time I drove by that piqued my interest. It's unfair to say this is my ultimate favourite, but it's definitely in my top three. I love the sambal as it's not too sweet, the portion is generous, plenty of lauk (viands) so I'm spoiled for choice, and whenever I ask for extra kacang, she'll always oblige. What's not to love?
Address: HSBC Amanah Bangsar, Jalan Telawi, Bangsar, 59100 Kuala Lumpur
Nasi Lemak Mak Leha, RM12
Tengku Zai, Editor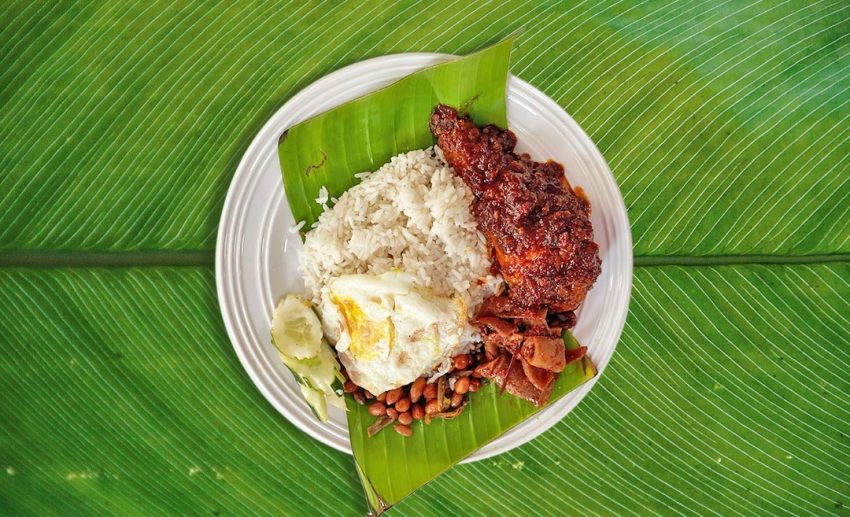 If you live in or grew up around Ampang, then Mak Leha is likely one of those culinary roadside institutions you've pledged allegiance to. Though, truth be told, I wouldn't waste my time (or the calories) on their standard sambal. The magic of Mak Leha is in her sambal ayam! And it's been that way since 1972.
While there are a plethora of other viands to pile on as accompaniment (like paru, rendang, and bergedil), the sambal sotong is another favourite addition — fresh and cooked to spicy perfection. Top it off with a telur mata and you've got the breakfast of champs!
Address: No 10, Jalan 1, Ampang Jaya, 68000 Ampang, Selangor
Contact: +6019 209 6296 / +603 4291 3064
Devi's Corner, RM12.50
Xin Xin Lee, Head of Design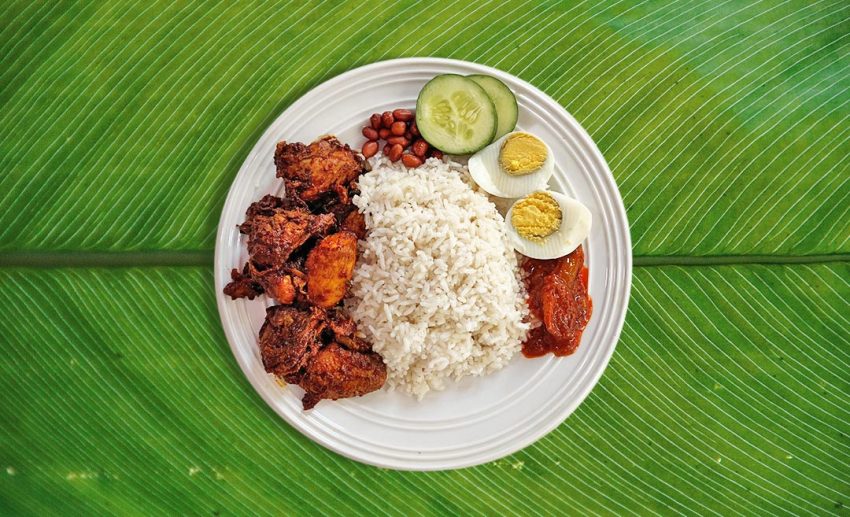 It's nice how we've got different interpretations of our national dish according to culture — from your traditional Malay nasi lemak to the non-halal Chinese versions. This time, I went for an Indian one that comes with extra flavourful chicken varruval, paired with a nice spicy sambal, which is not too sweet, making the dish even better.
Address: 9, Jalan Telawi 2, Bangsar, 59100 Kuala Lumpur
Contact: +6012 267 6714
NALÉ, Nasi Lemak Ayam Goreng, RM19.90
Maggie De souza, Brand Experience Executive
This was an MCO discovery. Since then, it has been a favourite, and I don't even mind that it's a little more expensive than your usual packet of nasi lemak. I like that the fried chicken comes boneless, but the true highlights of the set are definitely the signature NALÉ sauce and the Sambal Superhot, which I get as an add-on.
Address: G(E)-013, Midvalley Megamall, Lingkaran Syed Putra, Mid Valley City, 59200 Kuala Lumpur
Contact: +603 2201 3581