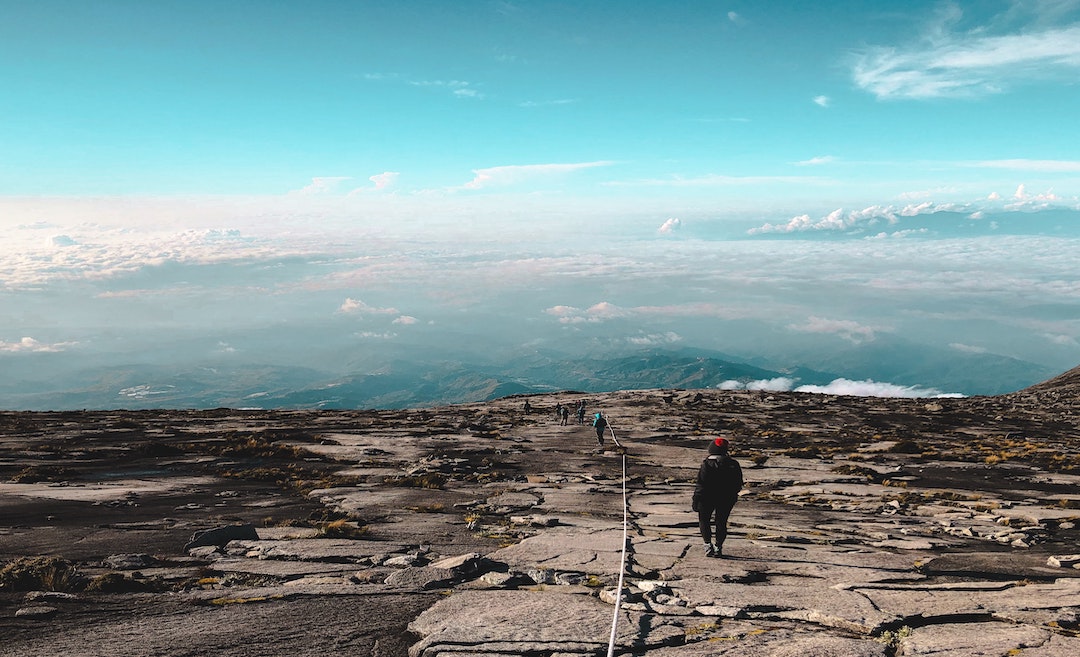 Zafigo's Quick Guide to Kota Kinabalu for Women Travelling Alone or with Family and Friends
Kota Kinabalu is the capital city of Sabah, an East Malaysian state in the exotic island of Borneo. The gateway to the Land Below the Wind, the city was largely destroyed during World War II and has, over the last few decades, slowly redefined its identity; like a teenager experiencing growing pains. The Central Business District is today a mirror of Kuala Lumpur, Malaysia's capital, with a slew of new developments and construction sites everywhere.
Outside of the main perimeters, KK's (as it's usually known) old-world charm and history remain. The bustling art scene, myriad of food options and friendly locals will surely add to the experience of your visit. With the sea, islands and mountains within easy reach, it is also a tropical paradise that's the perfect destination for the outdoorsy traveller seeking adventure and fun in the sun.
KK is fairly safe, but as in any city, lone travellers should avoid walking on their own at night. Public transportation can be challenging, so your best bet is to commute by Uber or Grab. Also, the weather can be unpredictable at times so be prepared for both rain and shine. Just tote a small brolly along and you'll be fine.
If it's your first visit to KK, here are 10 things you should have on your to-do list:
1. Go island hopping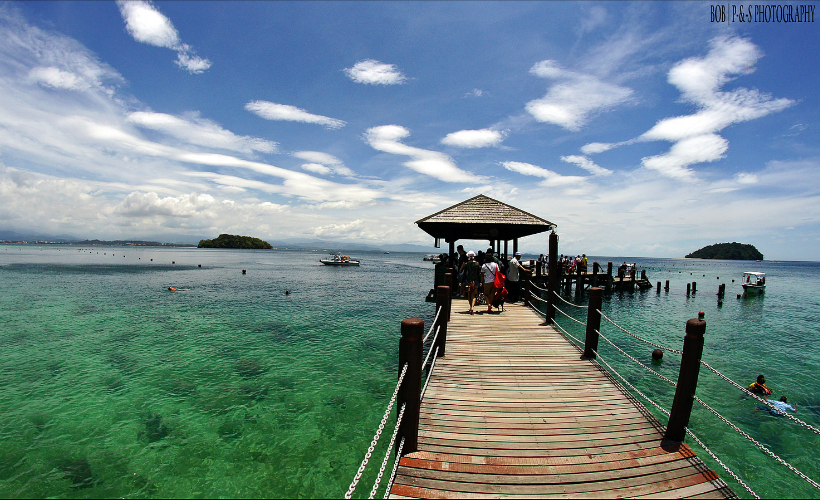 Achieve an irresistible, sun-kissed glow by hitting the islands at the Tunku Abdul Rahman Marine Park. You can depart from Jesselton Point and take a 20-minute speedboat ride to Gaya, Mamutik, Manukan, Sapi or Sulug Island. Just laze by the beach with a book or swim in the clear turquoise waters. If you are up for a little more excitement, jump on a banana boat ride, parasail or learn how to scuba dive. There are hidden jungle trails that you can also explore. To avoid the crowds, go early in the morning and on weekdays. The food options on the islands are minimal so it's best to pack along a picnic.
2. Relax by the waterfront
Every evening, the KK Waterfront comes to life during sundown as restaurants and pubs open for business. Locals and tourists alike enjoy hanging out at this famous landmark that provides myriad dining options that range from simple street fare to fancier meals and almost every kind of cuisine. Most of the pubs provide live entertainment and operate till the wee hours.
3. Explore the markets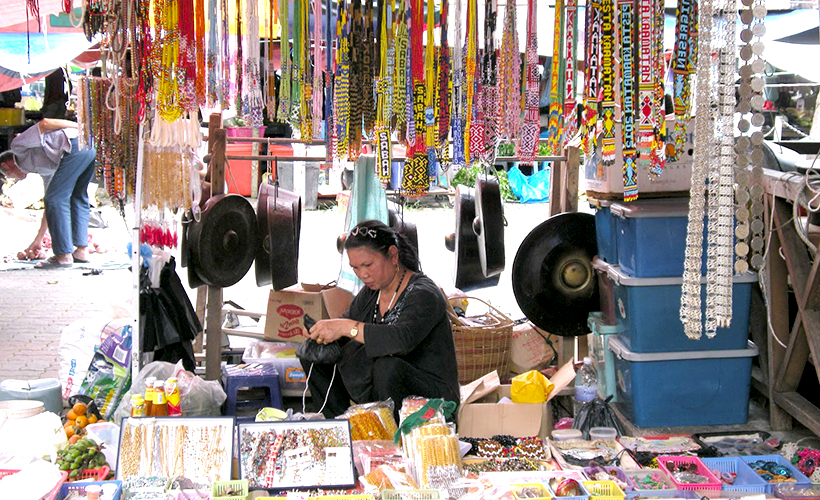 One of the city's most popular landmarks is the Gaya Street Market. On Sunday mornings, the entire street is transformed into a bustling bazaar chock full of stalls selling everything you can imagine – from local produce to souvenirs and food.
If you prefer something less commercialised, then a trip to Tamu Donggongon on Thursdays and Fridays is worth the visit. It's very much catered for the locals, but you can find interesting food options and some handmade souvenirs. Both open-air markets operate from 6.30AM – 1PM.
4. Climb Mount Kinabalu
The iconic Mount Kinabalu is the tallest mountain in Malaysia, standing at 4,095.2 metres. It is located at the UNESCO-listed Kinabalu Park, the country's first UNESCO World Heritage Site. Only 196 hiking permits are available each day, meaning that visitors need to book their permit months in advance (or up to a year!) to secure a spot.
Apart from the regular routes, you can also explore Mountain Torq, home of the world's highest and Asia's first Via Ferrata (or 'iron road') at 3,200-3,800 metres above sea level. Those who want a more relaxing experience can just stroll around the park and enjoy the cool weather.
5. Take a spa break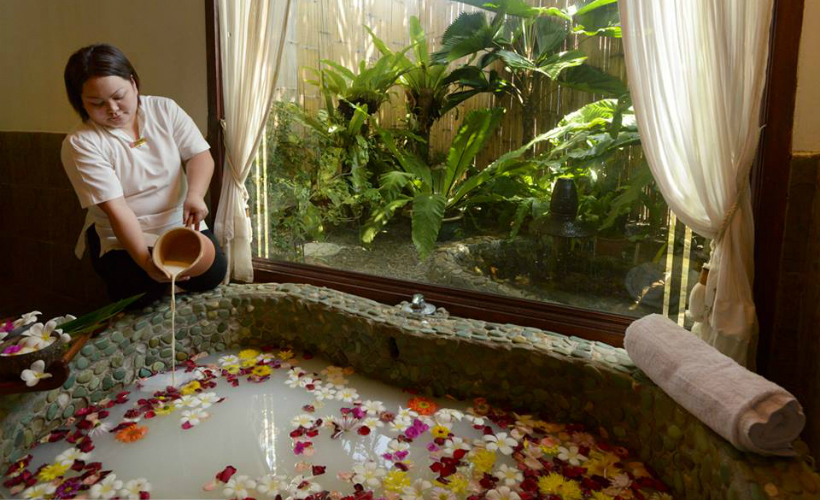 We all deserve a little pampering from time to time, and there's no better way to unwind after a day of exploring than at a local spa. Sabah is well known for its traditional remedies that are passed down from one generation to the next, and several spas in the city celebrate this ancient knowledge. The Traditional Dusun Massage at the Jari Jari Spa is highly recommended as it was hailed as the Best Traditional Treatment at the Malaysia Spa & Wellness Award.
Treatments worth trying:
• Traditional Dusun Massage at the Jari Jari Spa | Address No. 1, Jalan Tangki, Karamunsing | Tel +6088 311 696 | Website jarijari.com.my (Other outlets listed here)
• Tambunan Ginger Treatment at Ka'andaman Traditional Healing Garden | Address KM8, Hongkod Koisaan (KDCA), Jalan Penampang, Penampang | Tel +6088 721 008 | Website fb.me/Kaandaman-Spa
• Neobayu Sirih Pinang Treatment at D'Bor Neobayu Spa | Address Ground Floor, Lot 2, Wisma HCS, Jalan Kolam, Luyang | Tel +6088 216 648 | Website fb.me/Neobayu-Spa-Soul-of-Borneo
6. Visit a cultural village
With over 32 indigenous groups living in Sabah, the state is a melting pot of culture that's rich in history and tradition. If you don't have direct access to the local people, visiting a cultural village will give you good insight into their way of life.
Noteworthy places you can explore include the Linangkit Cultral Village, Mari Mari Cultural Village and Monsopiad Cultural Village. Each of these living museums highlights a different tribe and their respective unique culture and traditions. Be sure to make advance reservations as walk-in visitors are usually not entertained.
7. Sample traditional delicacies
Just like any other city, KK has its distinct cuisine and flavours. Previously, traditional fare was not commercially available, but demand has increased in recent years. Many restaurants and hotels now provide a taste of what the locals have to offer.
Unique eats include hinava (pickled raw fish), sup lihing (chicken soup with local rice wine) and bambangan (pickled wild mango). For the more adventurous foodies, the butod (sago worms that are eaten raw or fried) is a popular local treat.
8. Purchase local artwork and handicraft
For a small city, KK has quite a vibrant art scene. In the past few years, the city has embraced more street art, while many youngsters are exploring their artistic talents. Once a month, the Riverson Walk hosts the Jesselton Artisan Market, where you can purchase the works of creators from across Sabah. Their creations include paintings, fashion designs, leatherwork and beadwork items.
If you prefer more traditional souvenirs, the Filipino Market provides some good options. Take note, however, that the souvenir shops do sell a lot of counterfeit products from China and other countries. The most genuine (but slightly pricey) outlet selling authentic local handicraft is Kadaiku by the Sabah Tourism Board.
9. Watch the sunset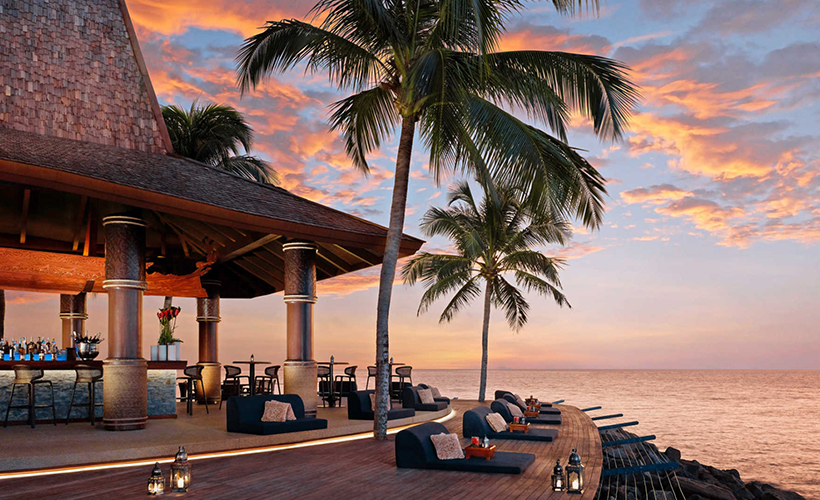 KK is famous for its fiery sunsets, and one of the best places to watch the sun go down is at Tanjung Aru Beach, home to the Shangri-La Tanjung Aru Resort & Spa Kota Kinabalu. It can get extremely crowded with tourists trying to capture the perfect Instagram moment, so book a table at the resort's Sunset Bar for a fuss-free experience. Then kick back and relax over a refreshing cocktail as you watch nature put on a magnificent show. If you choose to join the crowd, be early and stay hydrated. There is a food court by the beach that serves delicious juices and sliced fruits, both fresh and pickled.
10. Feast on seafood
Being a coastal city, KK is famous for its fresh and affordable seafood, and there are seafood restaurants at almost every corner. Depending on your budget, you can enjoy a delicious meal by the roadside at the Filipino Market or a simple coffeeshop like Welcome Seafood Restaurant. More upscale and touristy spots include Kampung Nelayan Seafood Restaurant (your meals are served with a side of cultural performances every night) and Fish Market Restaurant.
Cover photo: Sutera Resort Harbour at night (credit: Clint/Flickr)