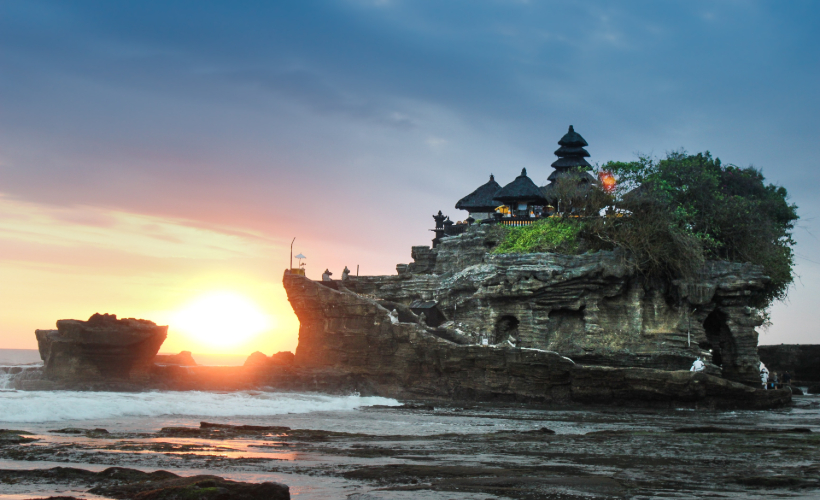 As enriching as travelling can be, it's an experience that comes at a price. Travelling is often way too expensive for most people to actually enjoy without worrying about how much money they've spent. Still, that doesn't mean you can't go anywhere. It just means that you haven't found a breathtaking but affordable destination that fits your budget.
Spin the globe and let it land on Asia. It's different from anything you've experienced before, is so mesmerising, but also wallet-friendly. We can promise you destinations will make you fall in love with Asia's myriad culture and nature, and give you memories you'll cherish for life.
1. Peaceful Armenia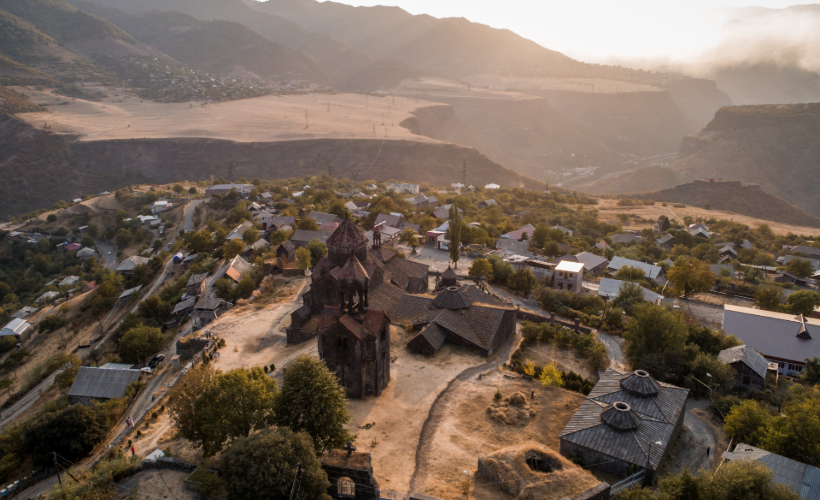 Situated on the cusp of Europe but still technically in Asia, Armenia is not your typical touristic destination. The people here value peace and justice, proven by the way they peacefully protested a dictator last year and got their country back on the right track. Since then, an aura of positivity has spread through the country and it opened its arms to the curious public who wish to explore it.
That being said, Armenia isn't a rich country. Don't expect luxury here, but know that you'll gain something much more important from this trip. A better sense of self and gratitude is exactly what every tourist walks away with.
If you're into history, you'll love the Armenian landscape that's dotted with Soviet relics, allowing you to step into a time period vastly different from our own. The biggest culture shock might be the old Slav cars that people here drive – The Lada.
The best time to visit is during Vardavar. The entire city of Yerevan storms the streets with water pistols, balloons, and buckets for a splashing good time – quite similar to the way Thai's celebrate Songkran. Even the police and the brigade join in the water fight, thus unifying the town.
You can also take this opportunity to visit neighbouring Georgia, but know that Georgia is a more mainstream touristic country. Armenia is perfect for those who love finding hidden gems and want to stay away from the tourist-filled locales.
2. Otherworldly Cambodia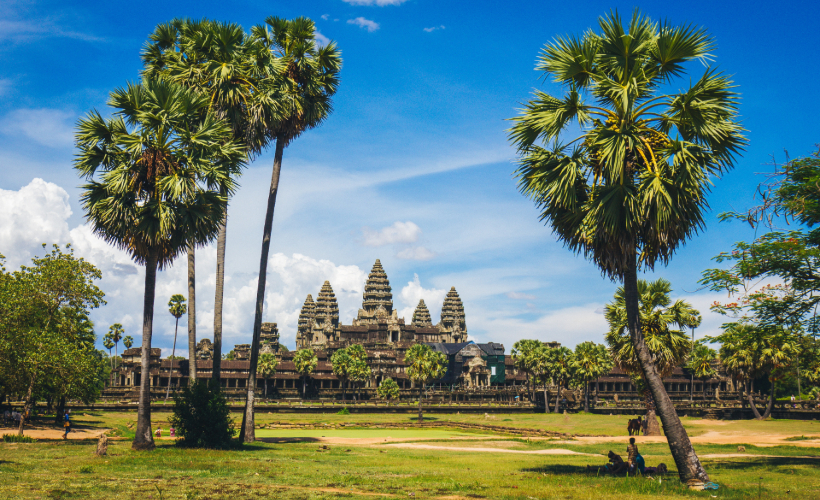 Ancient Cambodia is so resilient that it remains present at a time when modern society has taken over most of the world. Here, you'll find refuge from the suffocating concrete jungles and discover your spirituality. Especially as you explore the temple complex of Angkor Wat in Siem Reap. Take the time to visit the surrounding sights, too. After all, it's about immersing yourself in something bigger than yourself, all in the hopes of understanding the world around you and within you better.
This isn't the only thing you'll get to experience in Cambodia, though. The otherworldliness spreads across the surrounding islands – like Song Saa and Koh Thmei – where you'll get to get lost in the country's natural beauty. These islands remain largely undeveloped, allowing you to basically travel through time and experience what the world would be like without human touch.
Those who like to get a little sweaty on their vacation should definitely go hiking and the Cardamom Mountains is just the place to go. There's a river along these mountains too, so the brave and adventurous will get to enjoy some river boating. If you prefer a calmer way to relax, don't miss the hammocks on the serene Koh Rong Sanloem Island.
3. Authentic Thailand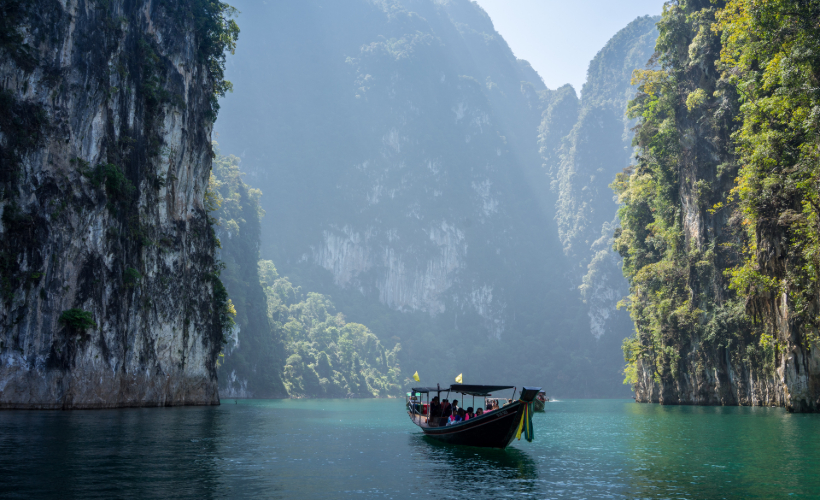 Though Thailand is very popular, it doesn't have to be as expensive as you think. All you have to do is find the hidden gems and stay clear of the commercial areas. Of course, the most popular beaches and towns are going to be expensive – they thrive on tourists. Like how Haad Rin hosts the (in)famous Full Moon Party. Visiting a part of Thailand that's not touristic will give you a better chance to get to know the heart and soul of the country, too.
Instead of just sticking to the most popular attractions, you'll get to see how the locals live, get to know their customs, and integrate yourself in the culture wholly. Don't miss walking through the magnificent rice fields, see their Buddhist temples, and get friendly with the hill tribes. Or unleash your inner adrenaline junkie in Chiang Mai. Of course, you can always plan day trips to the most popular and beautiful beaches if you want to experience that side of Thailand, too.
4. Magical Indonesia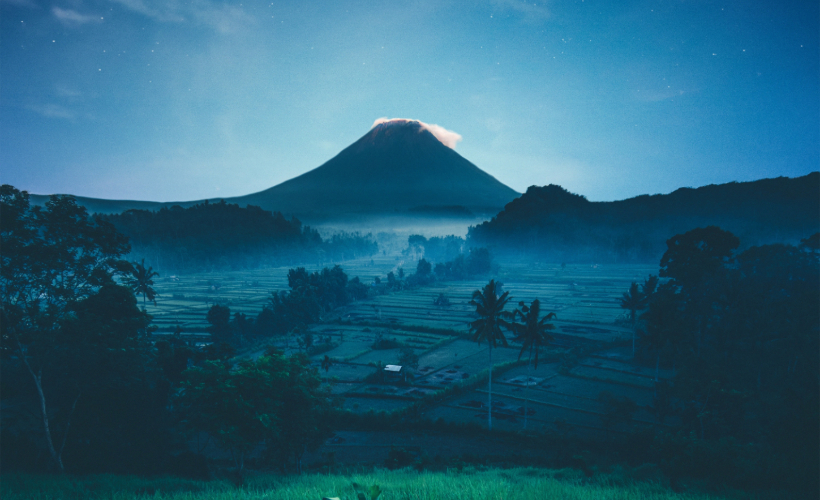 There's no doubt you've heard about Indonesia's resort island Bali by now – the white beaches, the spiritual aura radiating from its ancient temples, and the warm and welcoming people. What's not to love? There's one city on this large island in particular that you can't skip when visiting Bali – Uluwatu. Here, you'll get to see nature as you've never seen it before with some of the most spectacular cliffside views you'll ever see.
The huge comfortable Uluwatu surf villas will be perfect for any surfer, as they're built with respect for natural surroundings and allow you easy access to the best waves. You're not going to miss a single opportunity to practice your favourite hobby simply because you've chosen the best accommodation. Don't miss out on local specialities too, and be sure to make friends with the locals. You'll never make a friend with a warmer and purer heart.
---
Got a need for speed? Consider hitting the road for some adventure instead:
---
5. A different Vietnam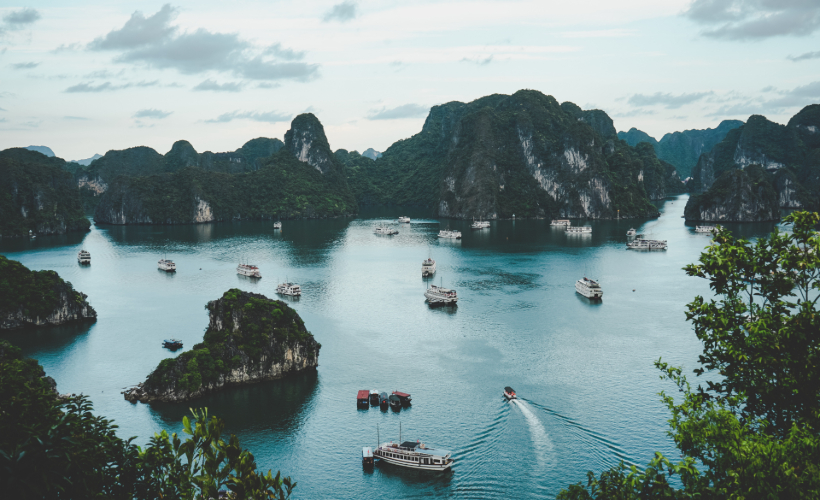 Unless you've been to Vietnam, you wouldn't know how beautifully chaotic the busy streets are and how powerfully serene the natural landscapes are. It is indeed a country full of contrasts. For instance, you'll get to take in amazing scents and sights on the busy streets of Hanoi's Old Quarter, but also recharge and escape the world on the Hoi An riverfront.
Since Vietnam is working on boosting tourism, you'll chance upon many packages and excursions designed for tourists. You'll also see many people like yourself, trying to experience all that Vietnam has to offer. This can take away from the experience, which is why it's advisable to explore Vietnam on your own terms, not through an agency. Just do a little research first. It'll cost you less in the long run.
6. Nature in Nepal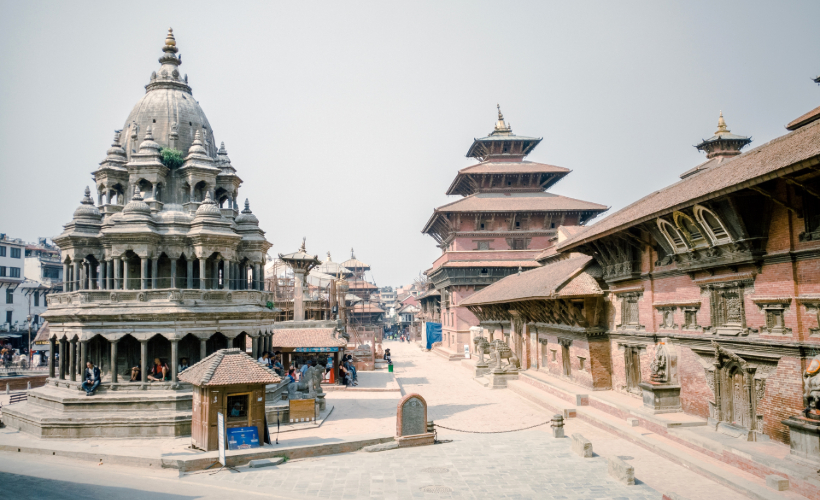 Those who like to see more than tropical beaches on their vacation should definitely visit Nepal. This is one country in Asia that offers its visitors an active holiday. If you like hiking and trekking, you definitely shouldn't miss Nepal's various trails. Popular trails will cost a pretty penny, but don't worry. The Himalayas have a lot more to offer than just Mount Everest and its Base Camp, which you can tackle in under USD800.
If you're not confident in experiencing these activities alone but would still like to explore, you can always hire a guide. To lower the costs, join a group of hikers and split the guide's fee. This is also a great way to make friends, as you'll already be around people who share similar interests.
7. Ancient Sri Lanka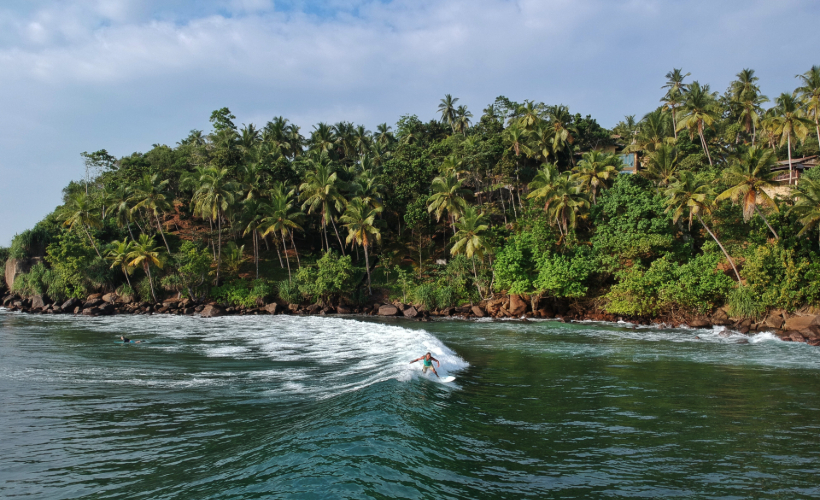 Visiting Sri Lanka is kind of like visiting India. Except with far fewer people and less hustle and bustle. It's also more cost-effective. If you're a fan of history and the old world, explore the island nation's cultural triangle – the three historic capitals of Kandy, Anuradhapura, and Polonnaruwa. It's full of UNESCO World Heritage sites with ruins over 2,000 years old.
Again, there's a very spiritual side to Asia in general, and this also applies to Sri Lanka. Cater to your spiritual needs with a visit to the Dambulla Royal Cave Temple or the Temple of the Tooth. These destinations, along with Ruwanwelisaya stupa are also great for architecture fans. You'll be amazed by the size and facade of these buildings, as they're truly like nothing you've ever seen before.
Don't worry, you'll still be able to relax and unwind on the most beautiful beaches in the world after the architectural and history lesson. Trincomalee and Batticaloa should definitely be on your list.
8. Cultural Taiwan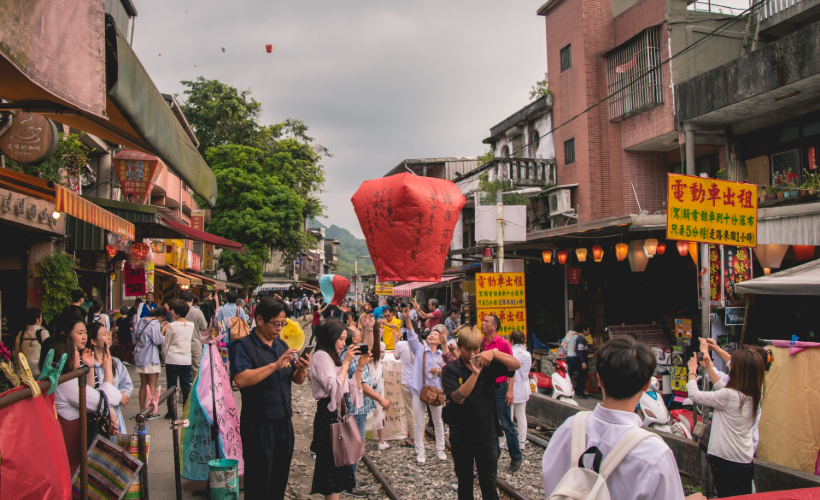 Though culture might not be your first association with Taiwan, this island definitely has something to offer to a fan of history and the arts. It's true that Taiwan, and Taipei in particular, are all a blur of lights in the first few days of arriving. Still, you'll get to discover the calmer and deeper side of this destination as soon as you slow down.
Museums, in particular, are very popular here, and you shouldn't miss seeing the National Palace Museum and the Taiwan National Museum that houses a treasure trove of Chinese art. Also, don't skip the National Museum of History. You'll get to learn a lot about Taiwan and China simply by exploring these museums and art galleries.
When the day's activities are over, don't go to bed right away. The true charm of the city is most evident after the sun sets. This is when you'll find all the best night markets, packed with unique but delicious foods.
Asia has a lot to offer to every tourist. Pick a destination, pack your bags, and get ready for the adventure of a lifetime!
Get all the latest travel stories from Zafigo. Follow us on Facebook, Twitter, and Instagram.