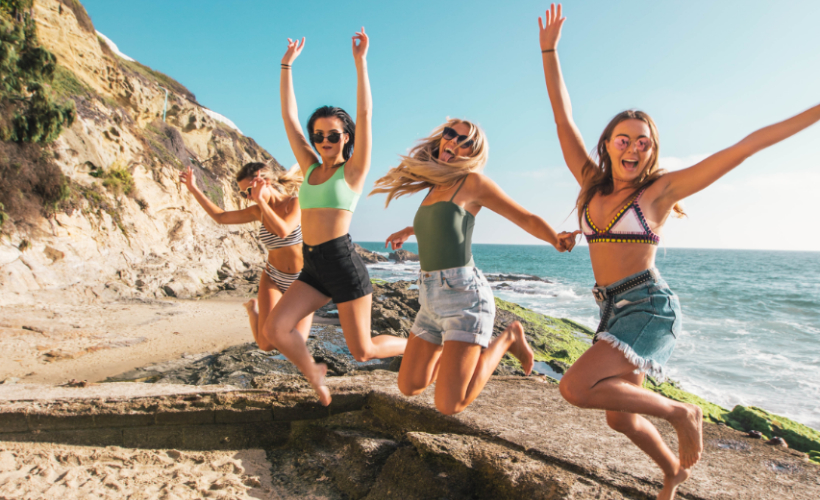 There's nothing quite like travelling with the women closest to you. By spending quality time together, you'll build stronger bonds, share special experiences, and have a tonne of fun. Be it your mother, sister, or best friend, a girls-only trip is something you simply must go on.  
Chengdu, China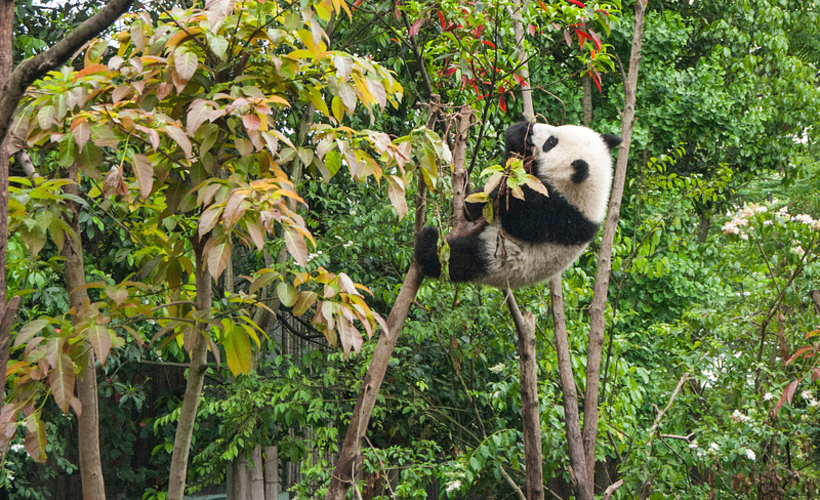 A rich cultural hotspot with a multitude of historical and natural attractions, Chengdu is also home to most of China's giant panda population. Get up and close with these gentle giants at the Chengdu Research Base of Giant Panda Breeding, designed to imitate their natural habitat, so you can watch them in their element – playing, eating, and sleeping. While here, be sure to pick up fun facts about this national treasure, and of course, valuable information on conservation efforts.  
Stay: Canopy by Hilton Chengdu City Centre, newly opened in January 2019, is a refreshing lifestyle-brand hotel situated right in the centre of the city's cultural and commercial hub. Get to know Chengdu like a local by engaging our hotel Enthusiasts – local guides who'll give you insider tips on the city's hidden gems. In addition, you can even explore the city on wheels, with Canopy's complimentary bikes available for rent.
Taipei, Taiwan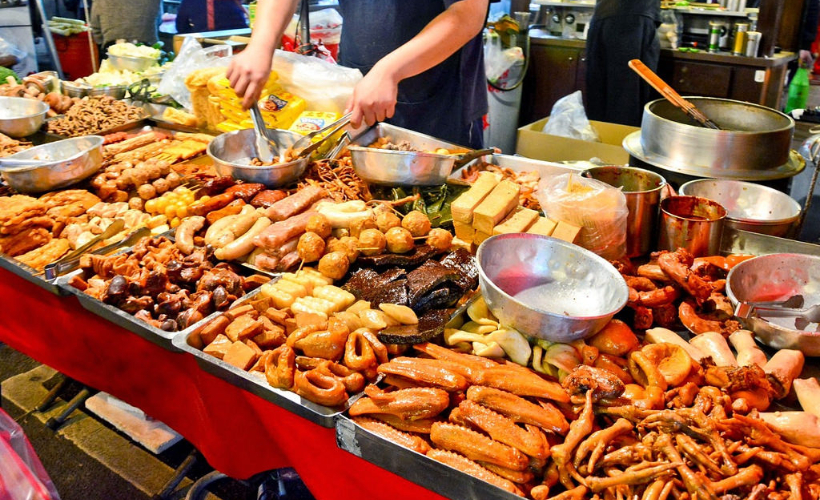 There's no better way to experience Taipei's electrifying atmosphere than by heading to some of its bustling street night markets. Take your pick from Shilin Night Market, Raohe Night Market, and many more. Hang on tight to your girlfriends as you jostle through the crowd – the experience will bring you closer than ever, literally!
When it comes to food, it'd be a shame to miss out on the aromatic fermented tofu, so rise up to the challenge and give it a shot (it's really not that bad). Also, have a taste of other unique street dishes, like braised pork rice, deep fried milk balls, and their local rendition of the oyster omelette.
Perth, Australia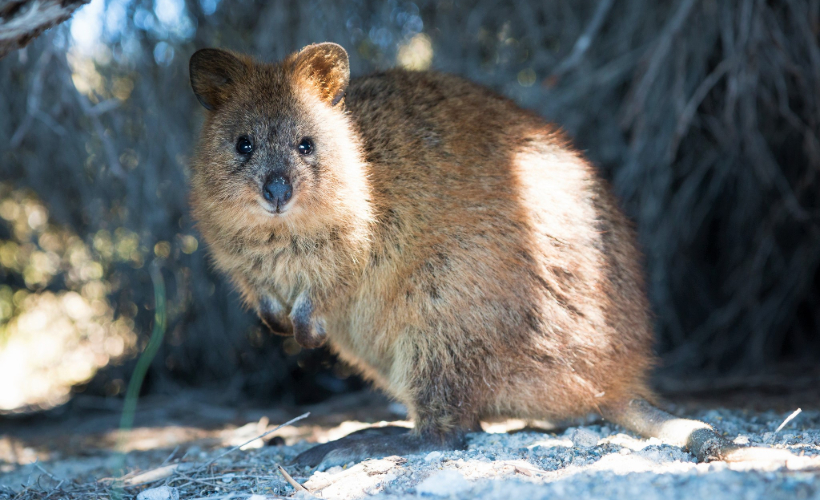 Head down under if you're seeking a relaxed getaway imbued with nature's best. Start your morning bright and early with a trip to Perth's nearby island paradise, Rottnest Island, located just a short ferry ride away from Fremantle. The island's pristine beaches, rich marine life, and laidback atmosphere is the perfect spot for you and your girlfriends to revel in nature's gifts as well as each other's company. Don't forget to snap a #wefie with the world's happiest animal – the quokka!
Stay: DoubleTree by Hilton Perth Northbridge, strategically located in the heart of Northbridge district, provides convenient access to the city's most popular attractions. The Art Gallery of Western Australia, State Theatre Centre, and Yagan Square are all just a stone's throw away.
Penang, Malaysia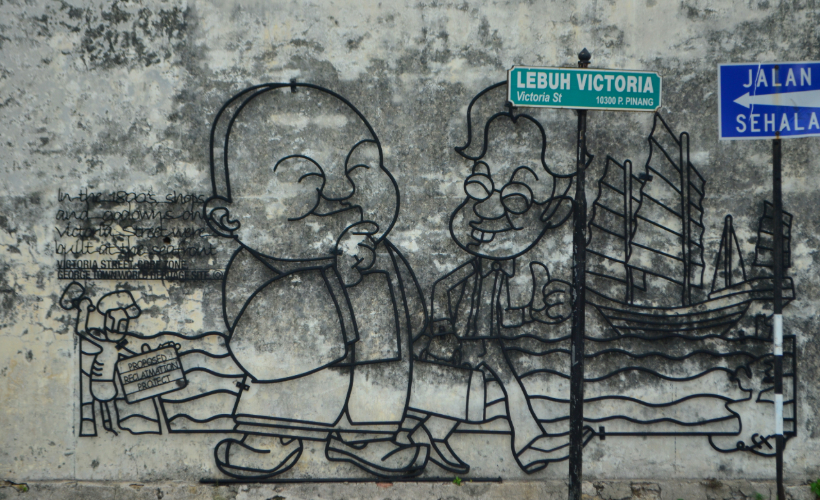 If you head to Penang without snapping a shot of their famed mural walls, were you even there at all? A trip to Penang isn't complete without visiting George Town, a UNESCO World Heritage Site.  Admire the streets decked with murals of all shapes and styles that document the history, lifestyle, and culture of the area.
Discover them through one of the many online guides available for the most efficient mural-hunting routes, so you won't be walking around aimlessly under the sun. It'll be an art and history lesson all at once!  As you traverse the alleys, remember to capture some Insta-worthy shots with your favourite murals. It'll be as though you and the girls were once a part of George Town's history.
Phuket, Thailand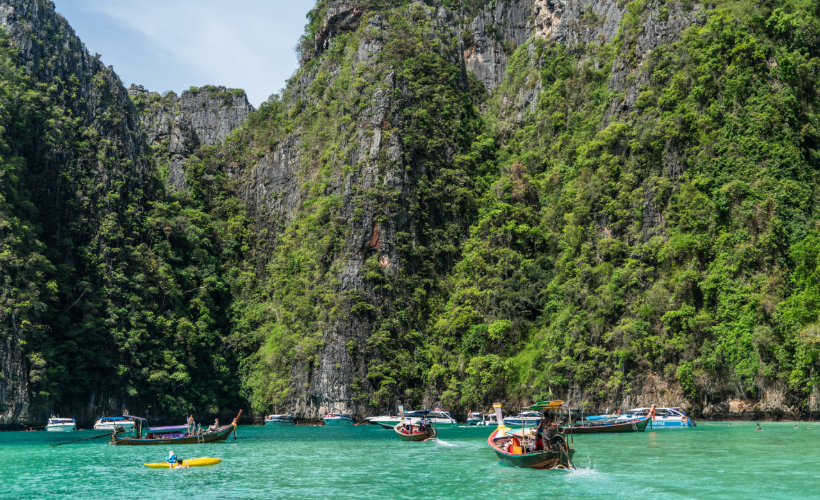 No stranger to avid beachgoers, Phuket is the place for a sun-soaked getaway with the girls. On top of lounging on the beach and dipping into the crystal-clear waters, also check out some of their 32 surrounding islands, each with their own unique characteristic.
There's a smorgasbord of experiences to share with the girls. Escape the crowds at Patong and Karon, and embark on an island-hopping adventure. Test your teamwork with the girls in an adrenalin-pumping game of football on the floating football pitch at Koh Panyi, a coastal village built on stilts. Or walk amongst the coral reef and marine life with a sea-walking adventure at Coral Island.
Stay: Hilton Phuket Arcadia Resort & Spa is the idyllic destination for those seeking a restful stay coupled with picturesque views of the ocean by Karon Beach. The resort houses 15 spa villas, so get ready to be pampered, rejuvenated, and refreshed after a long day of island-hopping.
Kyoto, Japan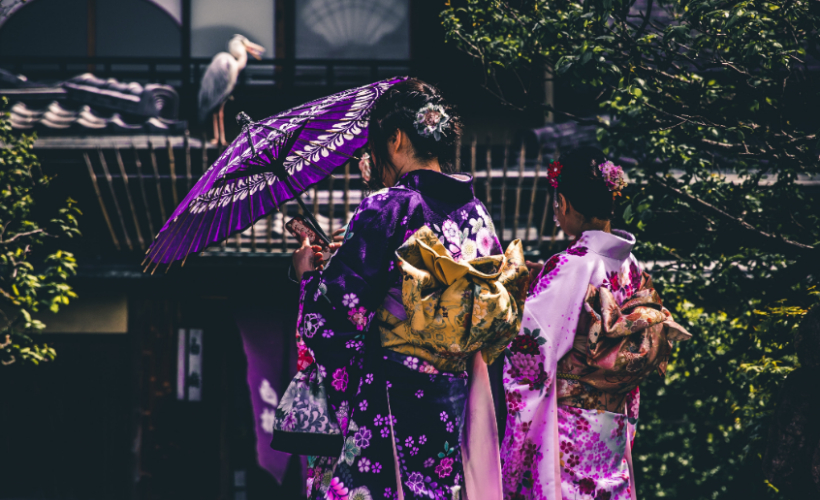 Once the capital of Japan, Kyoto remains one of the country's most culturally-rich and picturesque cities. Take a trip back in time, where ancient temples and shrines are preserved in their original state, and traditional teahouses are lined along the cobblestoned alleys of the famous Geisha quarter.
While here, leverage on the once-in-a-lifetime opportunity to walk in the shoes of a geisha, with a makeover experience at the Gion AYA Maiko & Geisha Makeover. As you walk down the rustic streets of the city with your gal pals, looking flawless in the full traditional get-up, you'll definitely have a new appreciation of these performers and their craft.
Seoul, South Korea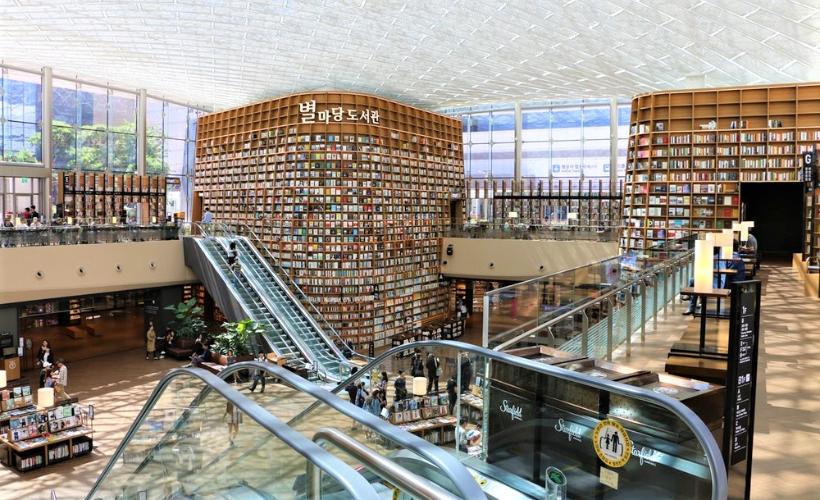 You don't have to be a K-pop fan to fall in love with Seoul. This metropolitan city is bound to capture your heart. Indulge in some retail therapy while on a shopping expedition with your girlfriends, and navigate the various shopping hotspots this fashion and skincare capital has to offer. From shopping the big brands at mega establishments like Starfield COEX Mall, sussing out local boutiques along quaint street alleys at Garuso-Gil, and taking your picks from open-street stalls along Namdaemun Market, you'll certainly spend quality time giving each other fashion advice and sharing your favourite picks!
Stay: Conrad Seoul towers over Seoul and boasts panoramic views of the Han River and the city's skyline. If a trip to the jjimjilbang (bathhouse) leaves you craving for more pampering – the hotel houses an onsite spa that combines the latest technology and innovative techniques.  
Puerto Princesa, Philippines
Seek out the ultimate girls' adventure at Puerto Princesa, known as one of the cleanest and greenest cities in the Philippines. Get up and close with the beauty of nature at the Puerto Princesa Subterranean River National Park, where you can strap on your helmets for an exhilarating underground river adventure!
As a group, explore this 8.2km UNESCO World Heritage Site and marvel at the spectacular limestone landscapes – it's truly a sight to behold. Do keep a look out for each other as you navigate the route, and watch out for the resident friendly bats.
Bali, Indonesia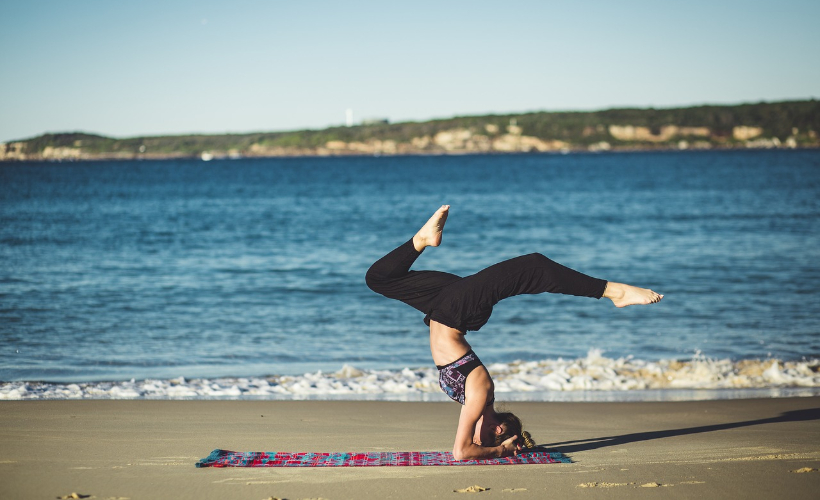 Live out your very own Eat Pray Love experience with your girlfriends in Bali. Take your pick from the numerous beaches across the island, such as Nusa Dua Beach, Green Bowl Beach and Seminyak Beach for an afternoon lounge in the sun. Of course, you'll want your favourite cocktail on hand!
Engage in some self-care by meditating or working on your favourite yoga poses. Whether by the beach or in a yoga studio, what matters is that you're rejuvenated after. Mental health is certainly as important as physical health!
Stay: Hilton Bali Resort, located in Nusa Dua, in itself a lifestyle destination. What with its gorgeous views of the Indian Ocean and extensive recreation facilitates like a sand lagoon, waterslide, and semi-outdoor spa villas. Be spoilt by the warm Balinese hospitality, and explore the newly-renovated wing and spaces within the property. You may never even want to leave the hotel.
Rotorua, New Zealand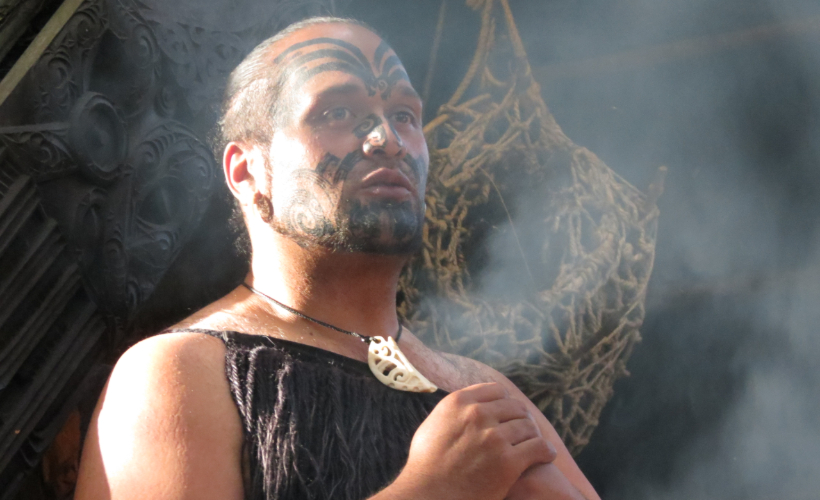 Culture vultures, this one's for you. Rotorua, home to all things Māori, is perfect for an immersive experience into this indigenous culture. Live life like a true Māori at Tamaki Maori Village, where you and the girls can spend two days and a night in an authentic Māori village, nestled cosily within a forest.
After spending the day trying your hand at traditional Māori activities and cultures, huddle together by the bonfire while listening to tales of Māori myths and legends. It's a bonding experience like no other.
Wherever you are in the world, create memories with the leading ladies in your life whenever you can. Treat yourself to unique experiences, ranging from sold-out concerts, private mixology classes, indulgent spa treatments, or luxurious boat trips by redeeming Hilton Honors Points on the Hilton Honors Experiences Platform. You totally deserve it!
Get all the latest travel stories from Zafigo. Follow us on Facebook, Twitter, and Instagram.