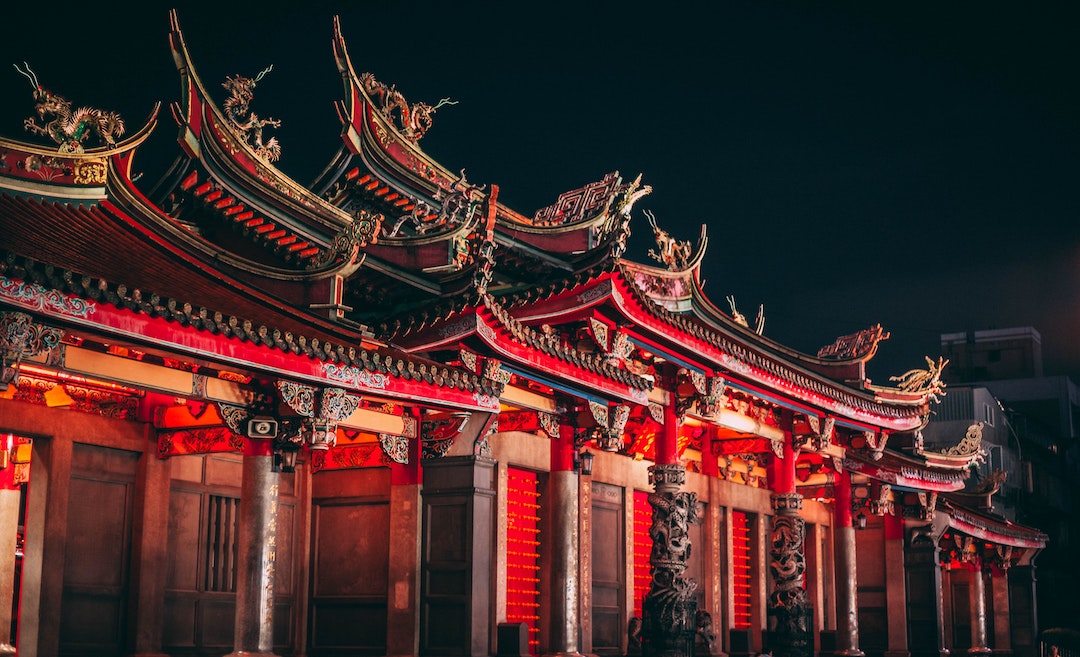 Zafigo's Quick Guide to Taipei for Women Travelling Alone or with Family and Friends
As Taiwan's capital and business hub, Taipei is often overlooked as a holiday destination. The city serves as the island's financial, cultural, and governmental centre, but more than that, Taipei is vibrant, lively, and welcoming to tourists. It promises so much to travellers no matter what they are looking for; be it street food, shopping, or sightseeing.
Find out when the best time is to visit Taipei, how to get around, and most importantly, which Taipei night markets are worth visiting:
1. A different type of island life
Taipei doesn't have full four-season temperature swings like European or North American cities, but that doesn't mean you should book your trip for whenever. Located at the northern tip of the island that is Taiwan, there's absolutely no respite from the heat in the summer unless there's a typhoon. Yes, they have those in the summers.
As such, travellers are generally advised against planning their trips in the summer months of June to September. The temperatures and rainfall during these months culminates in typhoons, and you don't want to be caught in one of those.
The best time to visit is actually at the end of the year. Taipei's weather in November is pleasant (18°C to 24°C), while Taipei in December is slightly chillier (15°C to 21°C). In the full swing of winter, from January to February, the rain can put a real damper on your adventures, so it's advisable to carry a small umbrella no matter what the weather forecasts say.
2. Dress as you wish
You can wear pretty much anything you want in Taipei. Many female travellers, myself included, feel completely comfortable in Taipei. Unsurprising, considering how well they rank on most global safety lists.
The younger generation tend to dress quite fashionably and it's not uncommon to see short skirts and platform heels on the ladies walking down the street. You'll likely get stared at a little for showing off skin, but not more so than anywhere else in the world.
In the summer, most shops and malls will blast the air conditioning, so it's wise to pack a cardigan or scarf if you do decide to visit during the summer. It doesn't snow in the winter, but temperatures do dip to as low as 5°C, so a thick coat or down jacket would be prudent.
3. Staying connected
The main language in Taiwan is Mandarin Chinese, but in Taipei, most people know enough English to hold a short conversation or help point you in the right direction. If you're not keen on depending on the kindness of strangers to get by, it's worth it to pick up a Taiwan SIM card at the airport. You can pick a package based on the number of days you're staying in Taiwan, with a five-day SIM costing about TWD300 (approximately USD9.70).
There are kiosks selling SIM cards before immigration when you land, so look out for Emome (Chunghwa Telecom) or FarEasTone. These are ones that can be easily topped up at convenience stores, but if you miss out on purchasing a SIM card at the airport, get one at a 7-Eleven instead of hunting down telco companies as they don't often offer tourist SIM cards.
Once you're settled with your mobile, here are some key numbers to know for your trip:
• Police: 110
• Fire/Ambulance services: 119
• Other emergency services: 112
---
If you're a first-time independent traveller looking for your first destination to embark on, here are some good reasons why it should be Taipei:
---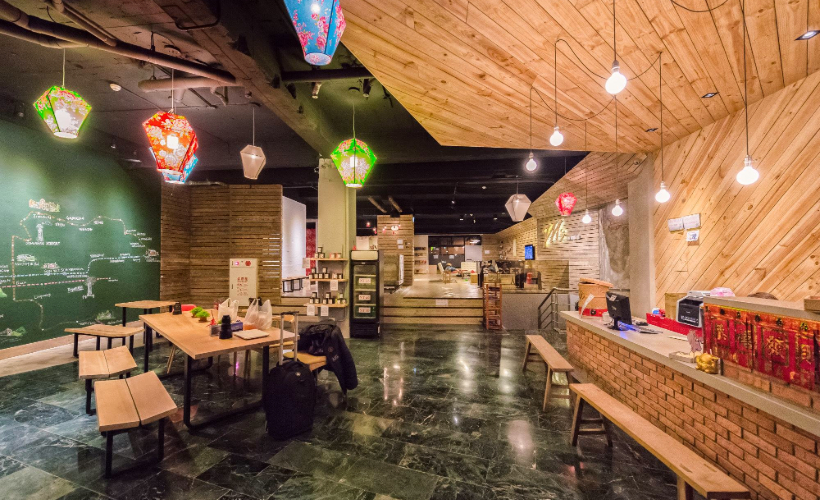 4. Female-friendly
Taipei's hostel scene is the best it's ever been with the current tourism boom. For the solo female traveller a little tight on money, there are some great (and safe) budget options. The best thing about staying in a hostel is the chance to get to know the staff and the other guests over breakfast or in the communal areas. This is also where you'll get the best tips on seeing the city. Fortunately, there are many female-only dorms and/or rooms that are available for the thrifty solo traveller;
Taipei Sweet Potato Female Guest House
Address: Level 3, No. 56, Danan Road Shilin District, Taipei, Taiwan
Phone No: +886 9 7503 0407
Meander Taipei Hostel
Address: Level 12, No. 163, Chengdu Road, Wanhua District, Taipei, Taiwan
Phone No: +886 2 2383 1334
Website: meander.com.tw
Easymind Guesthouse
Address: 12F, No. 66, Sec. 1, Chengde Rd, Taipei Main Station, Taipei, Taiwan
Phone No: +886 2 2552 6176
Facebook: fb.me/easymind.guesthouse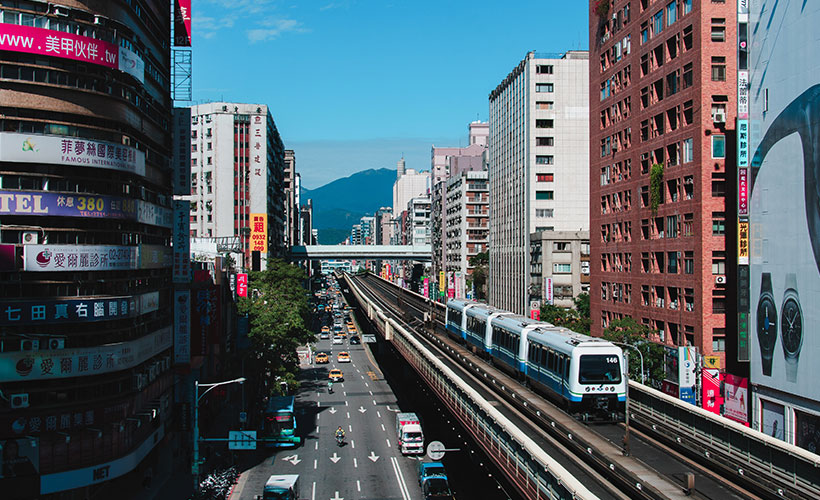 5. EasyCard your way around
The main form of public transport in Taipei is the MRT. While a fair amount of the locals view cycling as a way of life in the East Asian state, with very bike-friendly public infrastructure of widened pavements, cheap bike rentals, and roadside restroom facilities large enough to accommodate bicycles, it's much safer for tourists to stick to the MRT.
To get from Taiwan Taoyuan International Airport to Taipei Main Station, just hop on the MRT that runs from 6AM to 11PM. The MRT operates mainly with the EasyCard, Taipei's version of a metro pass. You can pick this up at any 7-Eleven or FamilyMart convenience store at the airport. The card costs TWD100 (approximately USD3.20) and doesn't come with any stored value so best to top it up when purchasing.
Don't worry about storing too much money in the card though, as the cash is refundable at MRT stations. You can also use the stored value for payment at 7-Eleven stores, FamilyMarts, and a number of convenience stores and supermarkets.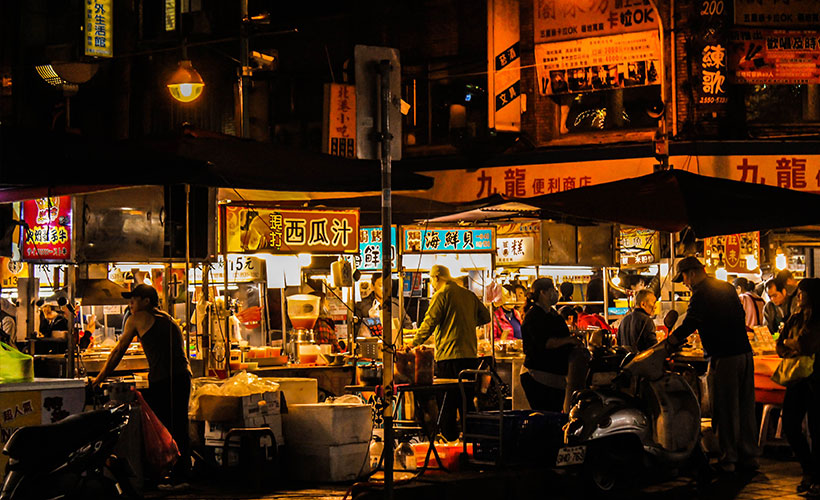 6. The night market food trail
You can find similar types of street food sold at most places – stinky tofu, oyster omelette, fried taro, papaya milk. Many items range from TWD20 to TWD100 (approximately USD0.60 to USD3.20) each, but you can easily go wild trying everything. So bring lots of cash and an empty stomach.
Shilin Night Market
The OG of night markets in Taipei, Shilin is undoubtedly the largest and most well-known, not just in Taiwan but across the globe. A top attraction in Taiwan, the streets and alleys of Shilin Night Market are filled with a myriad of street food. Think XXL fried chicken cutlets, oyster mee sua (thin salted noodles), and pepper pork bun. You can also find everything from electronics to trendy clothes, bags, and more in the market so explore away!
Address: No. 101, Jihe Rd, Shilin District, Taipei City, Taiwan 111
Nearest station: Jiantan MRT Station
Opening hours: Daily, 3:30PM to 1AM
Raohe Night Market
Older than the famous Shilin Night Market, Raohe is a highly-frequented spot by both locals and tourists. At this traditional night market, you'll find simple Taiwanese street food staples, from grilled seafood and pepper pork buns to less common treats like dumplings and fried tea. The market is also close to other interesting sights like the Ci You Temple at one end of the street, so you better strap on those walking shoes.
Address: Raohe Street, Songshan District, Taipei City, Taiwan 105
Nearest station: Songshan Station
Opening hours: Daily, 4PM to 12AM
Ningxia Night Market
Located in the heart of the downtown Taipei, Ningxia Night Market may be smaller, but it delivers in charm and flavour. This neighbourhood night market is a bustling hive of activity that focuses on food, so be ready for a gastronomic adventure. The vendors are packed tightly in narrow walkways, meaning you'll get up close and personal with other market-goers and all the sights and smells of the food. From sweet to savoury, you'll find all the snacks you can think of – sesame-coated mochi (rice cake), oyster omelette, fried taro balls, and more!
Address: Ningxia Road, Datong District, Taipei City 103
Nearest station: Shuanglian Station and Zhongshan Station
Opening hours: Daily, 5:30PM to 12AM
Shida Night Market
Quite different from traditional night markets, Shida is popular with the younger crowd. A venue for performance and creativity of the young locals of Taipei in the middle of a trendy university area, the prices here are considerably lower compared to the other night markets in major tourist areas. The night market street itself isn't as big as the others too, but the upside is you'll find plenty of rock bars, cafes, and restaurants.
Address: Lane 39, Shida Road, Da'an District, Taipei City, Taiwan 106
Nearest station: Taipower Building Station
Opening hours: Daily, 8AM to 10PM
---
What's in a name? Everything, especially when you're in Taiwan:
---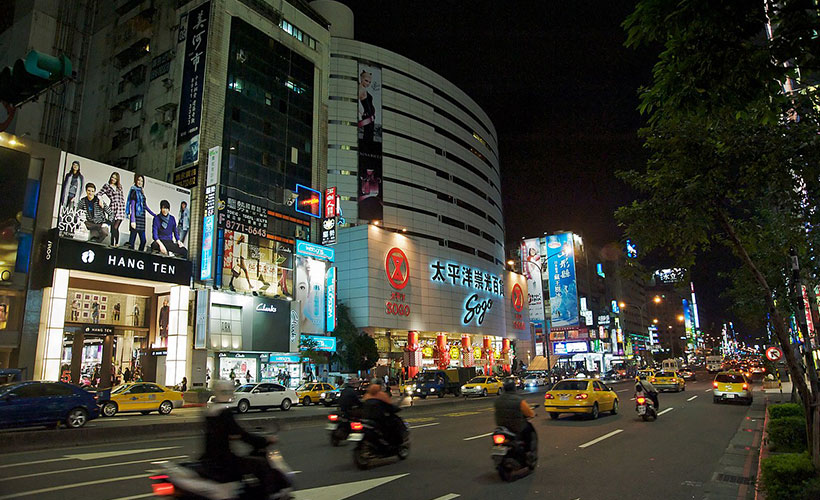 7. Shopper's paradise
Aside from experiencing Taiwanese youth culture and gorging yourself with food, Taipei's night market scene will bring out the inner shopaholic.
Ximending Night Market
Hailed as the Harajuku of Taipei, Ximending is the best place to get all things trendy. With stores like Uniqlo and ABC Mart, as well as local brands, you'll be spoilt for choice. If you lack shopper's stamina, don't worry. There are bars, tattoo alleys, and even theatres for you to recharge between the shopping.
Address: No. 127, Hanzhong Street, Wanhua District, Taipei City, Taiwan 108
Nearest station: Xi Men MRT Station
Wufenpu Shopping District
This wholesale shopping area is the place to score the cheapest loot in Taipei. With over 100 stores selling apparel, you'd better be sure you've got enough luggage space for your new wardrobe. You might want to avoid visiting on Mondays as they're usually busy restocking. This makes Tuesdays the perfect time to hit the racks for some fresh threads.
Address: Alley 9, Lane 443, Yongji Road, Xinyi District, Taipei City, Taiwan 110
Nearest Station: Song Shan MRT Station
Eslite Xinyi Store
If you're not one to spend on fashion or toys and trinkets, then a visit to Eslite Xinyi is a must. Taipei's iconic bookstore is one of the largest in the country and operates 24 hours! This round-the-clock bookstore is located near the Taipei 101, so it's perfect for you to grab a book before heading up to the observatory and catching a sunset shot. However, if you're thinking of spending a full day at this mega bookstore, know that they also have an arts bookstore, a discovery museum, and a themed restaurant.
Address: No. 11, Songgao Rd, Xinyi District, Taipei City, Taiwan 110
Nearest station: Zhongxiao Dunhua MRT Station
8. Other must-dos
Taipei is so much more than just night markets and shopping. Instead of going to night markets daily, consider adding these attractions to your itinerary too:
Zip up the elevator at Taipei 101
Most tourists make it a point to visit the 101-storey high skyscraper. And they're not wrong to. The ride to the viewing deck on the 89th floor of the building takes a mere 37 seconds, and once there, you have incredible views of the city all round.
Learn a bit about Chinese history at the National Palace Museum
This award-winning museum has over 700,000 Chinese Imperial artefacts and is one of the largest collections of its type in the world. Located in Shilin, it features the world's largest – and arguably the finest – collection of Chinese art, treasures, painting, calligraphy, ceramics, jade, and religious objects. It's also got a beautiful garden to boot.
Soak in the Beitou Hot Springs
Just a short MRT ride from the centre of Taipei, Beitou is one of the most accessible hot spring areas on the island. The dormant Tatun Volcano Group provides an endless supply of thermal waters, and there are scores of hot spring resorts around. The more popular ones are understandably busy, so best schedule your trip during the week.
Hike through Yangmingshan National Park
Once you're already in Beitou and all relaxed from your hot spring bath, take a hike through Yangmingshan National Park. The park has many sights to see, but the most popular are the steaming fumaroles that remind visitors that the park was once an active volcano. There are also dozens of hiking trails to enjoy, so your camera had better be charged, because you'll be going snap happy with lots of beautiful panoramas of Taipei.
Spend a day in Tamsui
Once a thriving port, Tamsui is now more of a tourist destination than a commercial hub. Take a stroll down Old Street which is lined with stores and street vendors offering everything from local street food to souvenirs.
---
This ancient town's beautiful streets overhang with red lanterns, are lined with teahouses, and afford views of the Pacific Ocean:
---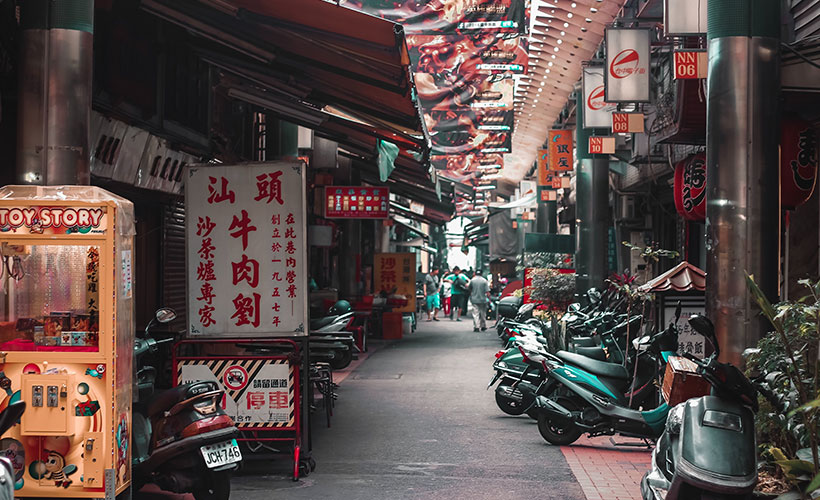 9. Take a day trip
If you're planning to do day trips from Taipei or to travel elsewhere in Taiwan, the Taiwan Railway (TRA) is recommended instead of a bus or car. Some common routes include;
Taipei to Jiufen
Take any express train (Tze-Chiang Limited Express, Chu Kuang Express, Puyuma Express) to Ruifang station. The ride should take about 40 minutes at a fare from TWD60 to TWD75 (approximately USD1.90 to USD2.40). From there, hop on a bus over to Jiufen. Whats there to do here? Explore the old town's teahouses, narrow alleyways, and Shengping Theater.
Taipei to Taichung
The fastest trains bring you straight to Taichung city centre well under two hours with a fare of approximately TWD375 (approximately USD12). From here, you can explore the country's mountainous interior and natural wonders, like Sun Moon Lake.
Taipei to Hualien
While it's also possible to get to Hualien by bus, taxi, plane, car, or scooter, the fastest trains (Puyuma Express, Taroko Express) take just a bit over two hours to get to Hualien with a fare of TWD440 (approximately USD14). Once here, wander through the city's attractions that include Pine Garden and Tzu Chi Cultural Park.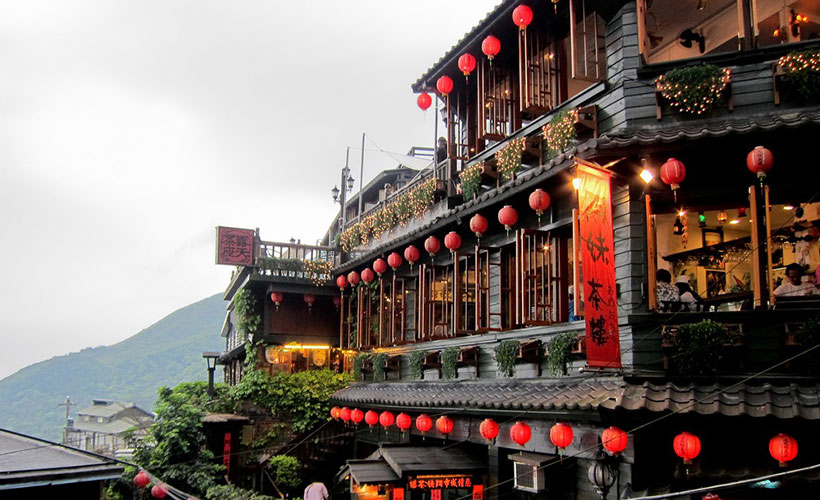 10. Facing up to new cultures
The Chinese have a concept of 'face'. Oftentimes, Westerners find it difficult to grasp the meaning of terms that loosely translated mean 'saving face' and 'losing face'. However, they are both concepts that are practiced by Westerners, albeit a little differently.
For example, telling someone a white lie to prevent them from being embarrassed is helping them 'save face', while pointing out a mistake they've made makes them 'lose face'.
Here are a few things you can practice if you're not particularly sure what's a faux pas and what's not:
• Be respectful to those above you in age and position
• Be considerate of those below you
• If you must criticise, do so in private
• If you must receive a compliment, deflect or give a praise in return (humility is a highly honourable trait in Asia)
• Do not make a scene, no matter how heated an argument or disagreement is (disrupting others is very embarrassing for all parties involved. Even if you're in the right, you damage your credibility and character)
Cover photo by Andrew Haimerl via Unsplash