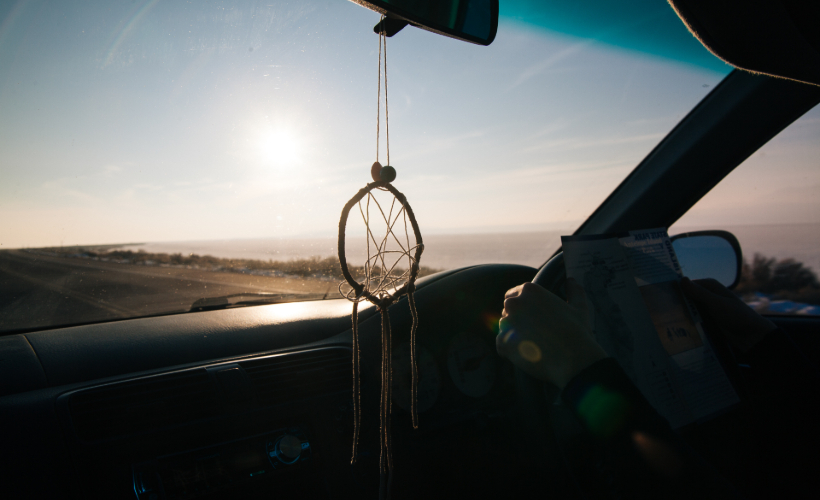 Everyone loves road trips. They're relaxing, they're the perfect opportunity to spend quality time with friends and family, and they're a nice way to see the world. However, if you're tired of normal and boring road trips around your country, it's time to move on to something else. So, pack your bags and head to Asia, rent a car, and find yourself on a fun, mesmerising road trip.
Asia has plenty to offer — from bumpy roads on the Himalayas to beautiful valleys and the Great Wall of China. It's a continent worth exploring and you should do it behind the wheel. Before you pack your bags and snacks, make sure to have the proper equipment. There will be plenty of sitting and walking, and that's why you need comfy equipment. Here's a list for some destination inspiration:
The Karakoram Highway, Pakistan
The Karakoram Highway is the highest paved international road in the world and it's carved into the Khunjerab Pass. It's definitely one of the best drives in Asia and is situated at over 15,000 feet. The Karakoram Highway connects China's Xinjiang region with Pakistan's Khyber Pakhtunkhwa and Gilgit-Baltistan regions.
Because of its breath-taking surroundings, many like to think that this highway is the eighth wonder of the world. This road is also called the Karakoram Friendship Highway and is also great for cyclists and mountain climbers. The slopes are easy to access, as well as glaciers and lakes in the China-Pakistan border which makes a perfect stop for a short break and a relaxing walk.
Ilju Road, South Korea
Ilju Road is ranked high among the most popular drives in Asia and it is located in the volcanic island of Jeju, filled with many natural wonders. Jeju Island is a famous resort destination in South Korea, and if you take a drive along Ilju Road, it'll be clear why. On one side of the road, you'll find crystalline seawater accompanied by its calming rhythmical crash as it hits the beach. Then, on the other side, marvel at the natural beauty of the island's volcanic features. It's a landscape so stunning, you can watch it for hours.
Leh-Manali Highway, India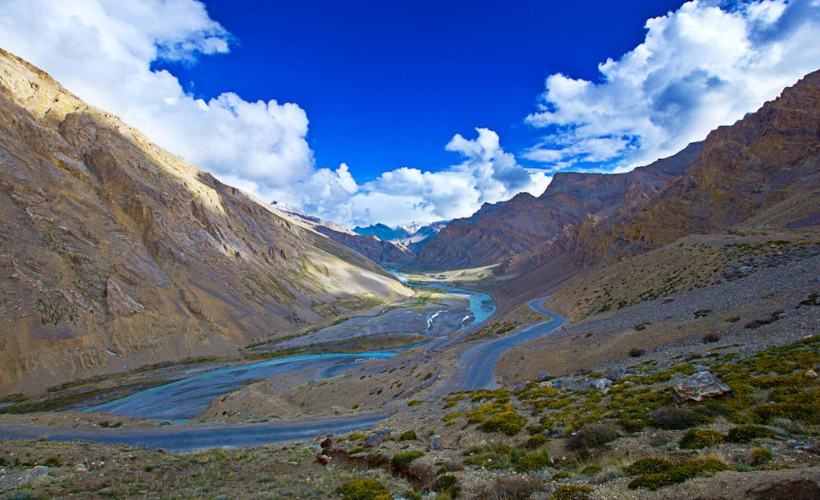 The Himalayas are a dream destination for many adventurers, but taking a road trip through them is a whole new level of a dream come true. Drive your car through the Leh and Manali districts to take in all the beauty and wonder of this region. Many adventurers call this drive a Buddhist pilgrimage, and you can start your road trip in the Solang Valley and take it through the Rohtang Pass. However, make sure to have some comfy shoes for this ride, since it can take a while and you might want to get out and hike. So, it is recommended to visit sites such as Walk Jog Run to find a pair of shoes that's right for you.
Furthermore, on this road trip, you'll also get to see the wonders of Chandra River, gorgeous mountain scenery and glaciers, and simply enjoy nature. Also, there's the option to visit some of the many sacred sites and Buddha statues along the way, it's no wonder they call it the Buddhist pilgrimage. This road leads up to the Bara-lacha La, one of the most breath-taking landscapes in the entire Himalayas. It has endless lush meadows highlighted by snow on the mountain peaks and surrounded by clear blue skies.
The Mountain Tunnels of Guoliang and Xiyagou, China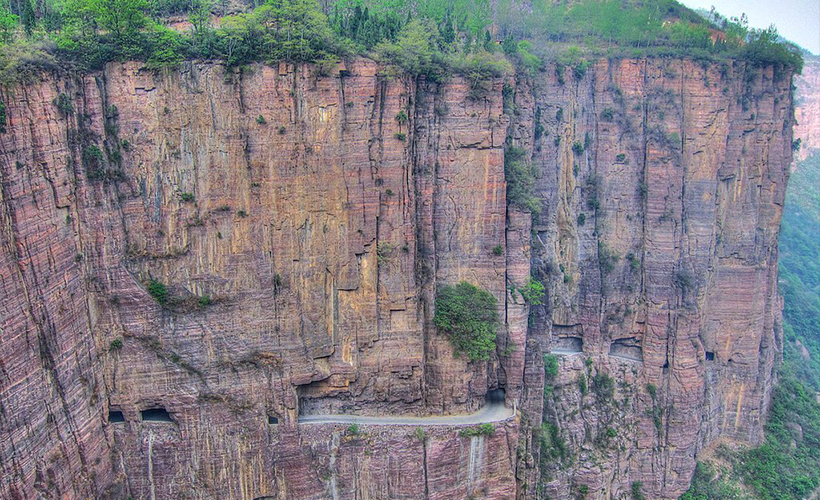 China is replete with natural beauty, and it's hard to choose where to go. However, for a road tip, there's no place in China that'll be more amazing than the Taihang Mountains. The area was so secluded for centuries that the country's road system didn't build roads through them, so instead the locals decided to blast their own roads out of the cliffs.
Taking a road trip through these tunnel roads is an extraordinary experience since the route lies within the cliffs with windows along the way. These windows will provide you with the most spectacular views of the surroundings, offering you a glimpse into the gorgeous mountain scenery. These two tunnels through the Taihang Mountains are connected by a road, and it is a relatively short stretch of 60 kilometres, but it's worth the ride.
The Hokkaido Scenic Byway, Japan
Hokkaido is one of Japan's four main islands is considered the most beautiful one. Taking a road trip on the Hokkaido Scenic Byway will take you through a series of routes through the island and offer you plenty of beautiful sights along the way.
Stunning coastal and mountain views are what makes this route a truly wonderful route. Also, since there are lavender fields along the way, roll down the windows and take in whiffs of that relaxing and mesmerising fragrance as you gaze at the landscape. Not forgetting, there are a number of hot springs on this route too. They're worth stopping for and enjoying.
As you can see, Asia has plenty to offer. So, pack your essentials, comfy shoes, and positive vibes and revel in the most stunning road trips. Even though some drives are short, they're still worth the venture. The best part is that you'll have the chance to reconnect with your friends, family, and nature all at once.
[vc_row][vc_column][zf_post_boxes widget_hide_desc="true" num_post="3″ post_id="20919, 30458, 29533″][/vc_column][/vc_row]
Get all the latest travel stories from Zafigo. Follow us on Facebook, Twitter, and Instagram.