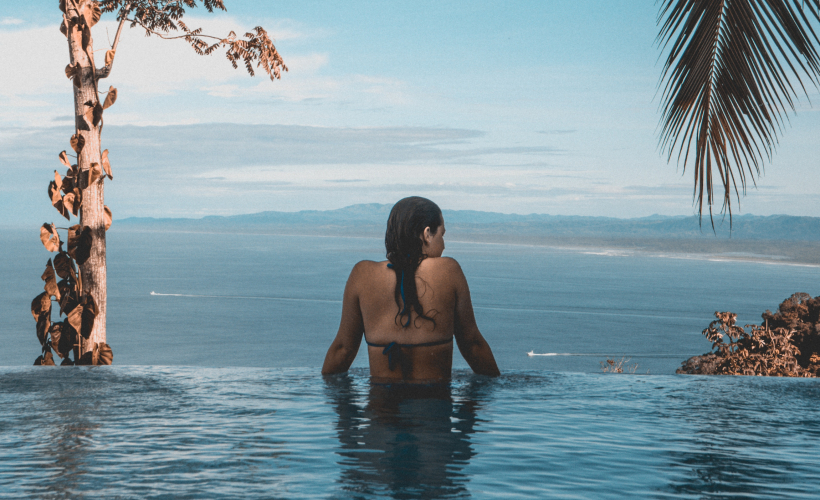 Long weekends are the bane of bosses, but oh, how we love them! Still, though we'd like to imagine ourselves traversing the high seas on a party yacht or hopping in and out of Dubai for just a wee bit of shopping, the reality is that a high-octane trip within such a short period can be tiring rather than rejuvenating. Instead, aim for a nearby destination that won't take you half a day to get to, and make the most of your hard-earned downtime. These 15 quaint hotels and boutique resorts – located in Ipoh, Melaka, Negeri Sembilan and Cameron Highlands in Pahang, all of which are under two hours' drive from Kuala Lumpur – make for quick and ideal 3D/2N getaways.
5 tips for planning that perfect weekend trip
Road time Trust us, you don't want to spend half your weekend stuck in the car. Use apps like Waze or Google Maps to get a good guesstimate of traffic conditions. If you're willing to spring for an extra room night, head for your destination the night before so that you can sleep in.
Purpose Do you want to get daily massages? Head out to the clubs to let your hair down? A quick Google search to make sure that your destination has the facilities you need will prevent a lot of annoyance.
Book ahead You won't be the only one heading out of town. Book your rooms, activities, and spa sessions ahead.
Don't over-plan It's a weekend! If you try to cram your trip with 12 different food joints or visits to every museum within a 5km radius, you won't get much rest. Allow yourself some downtime.
Keep packing simple You don't have to waste time figuring out which liquids you can bring or how to meet the 7kg baggage regulation. Throw your shoes under the front seat, pop the lotion you just remembered in the glove compartment, and go!
For good food hunters
If you like your weekends defined by great food, head to Melaka or Ipoh, and indulge in chicken rice balls, cendol, Nyonya cuisine, slippery rice noodles, white coffee, and authentic kopitiam fare. Both cities also offer atmospheric heritage architecture and traditional arts that you can savour on a walkabout in between all the eating.
Casa del Rio Melaka
Located just a 2-minute walk from Jonker Street, which is where everything happens in Melaka, Casa del Rio is a 5-star hotel located on the banks of the Melaka River. Rooms either overlook the beautiful central courtyard or the river, where you can watch boats glide by, ferrying tourists on sightseeing cruises. In the evenings, cool down with a dip in the rooftop infinity pool.
Sekeping Kong Heng, Ipoh
Sekeping Kong Heng is a loving tribute to the olden days of Ipoh, located in a 3-storey neo-classical building just next door to two popular kopitiams, Kong Heng and Thean Chun. Regulars will order the popiah (spring rolls), both the fresh and fried versions; pork satay; chicken hor fun (rice noodles) soup; and finish off with caramel custard. After satisfying your cravings, stroll lazily back to your room to rest. Like the other Sekeping establishments – there are 9 others in Malaysia – Kong Heng's rooms are a quirky mish-mash ,ranging from open-air family rooms to regular queen-sized bedrooms, and smaller annexes for just 1 or 2 people.
Sarang Paloh Heritage Stay, Ipoh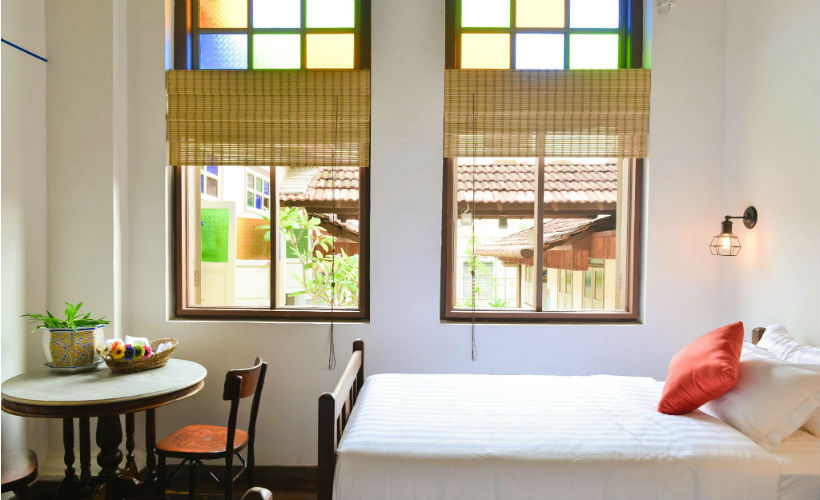 Also located right in the heart of Ipoh Old Town, Sarang Paloh pays homage to the aviaries of Perak with room names like Gold Swiftlet and the Olive Tree Pipit. It stays true to its heritage with timber floorboards and Marseille glass roof tiles that were salvaged and reclaimed from other old buildings.
Retreat into nature
If it's silence and solitude that you seek for all your senses – no loud traffic, concrete buildings, or bright billboards – a forest hideaway is the ideal balm for you.
Terra Tree House, Cameron Highlands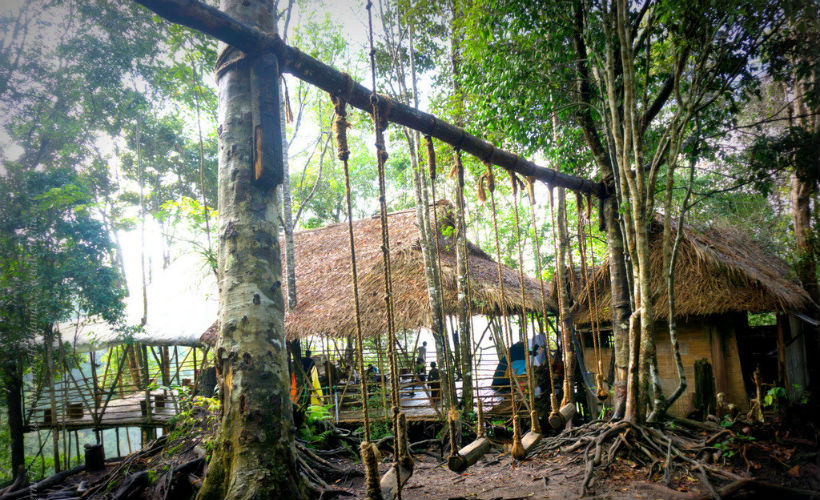 Did you dream of living in a tree house as a child? Away from the strawberry fields and tea plantations that Cameron Highlands is known for, Terra Tree House fulfils those young dreams with open-air treehouses where you can wake up to the sound of birds chirping. Be warned (or rejoice?) as there is no WiFi or 3G access, and very limited phone coverage. Meals are organic and vegetarian; this place lets you aim for a full mental and physical detox.
The Dusun, Negeri Sembilan
The Dusun, or 'Orchard', is a tropical rainforest paradise with six houses built around an infinity pool; from here, you can see the Berembun forest reserve as well as the Mantin hills in the distance. The place is built for peaceful escapades and for a spot of adventure to break the monotony, join jungle guide Ah Kau on a trek to the nearby waterfall.
Awanmulan, Negeri Sembilan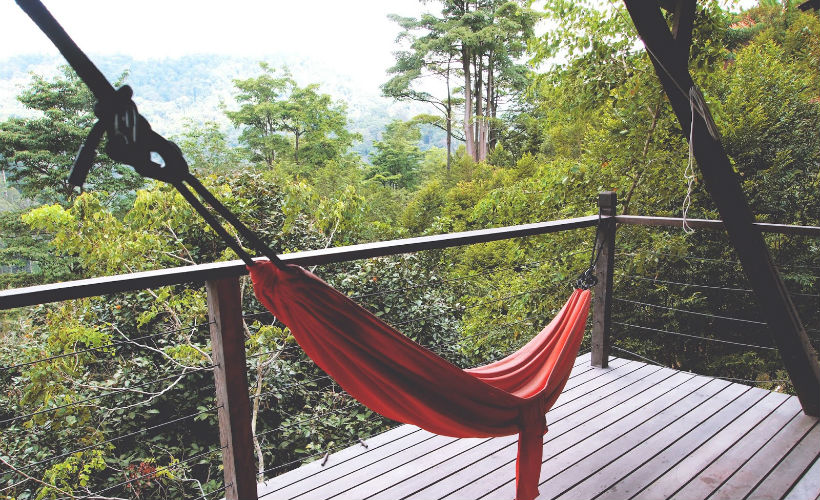 A short distance from The Dusun is Awanmulan, a sanctuary that comes complete with a room named 'Rahsiah' (secret) tucked under one of its houses. Much of your stay here will be spent at one or both of its pools; the Jungle Pool faces the forests while the Sky Pool offers breathtaking views of the setting sun.
Creative nests
As aesthetically pleasing as they are comfy, these good-looking boutique hotels will appeal to artistic souls who like to be surrounded by all things pretty even while they sleep.
Wogoxette Upstairs, Cameron Highlands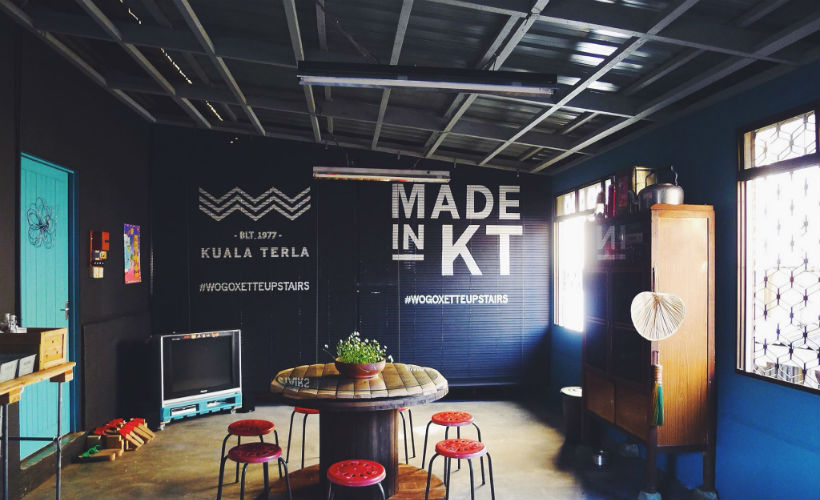 With a lush green backyard and vintage touches that include an old sewing machine, bright blue doors, and wedding photos of the host's parents, Wogoxette is a charming blast from the past. It's a homey reminder that takes us back to visits to our grandparents', but little touches like the outdoor reading nook and decidedly Pinterest-like stylings give it enough of a modern touch.
The Happy 8 Retreat, Ipoh
The Happy 8 Retreat's unassuming façade hides an interior that shows a deep appreciation for architecture and culture. We love the intrinsic designs and paintings that line the walls, while the antique furniture and staircase will give you an opportunity to re-enact your parents' best photos
M Boutique Hotel, Ipoh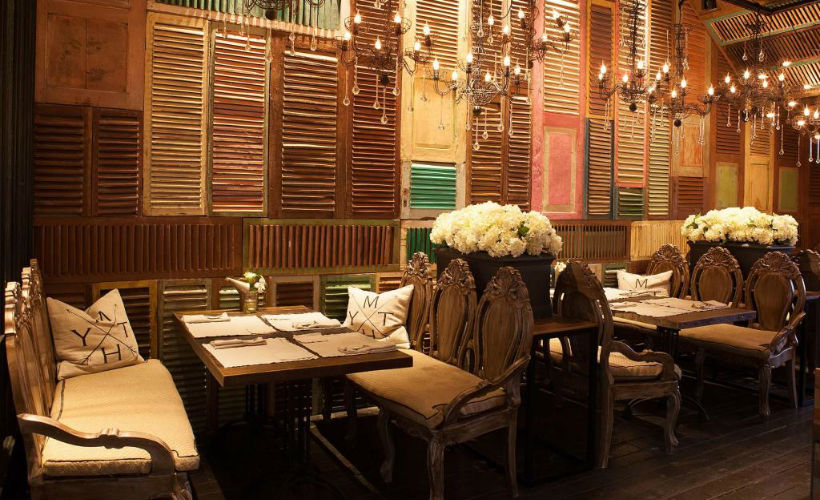 This hotel's kitschy charm will find a special place in your hearts and cameras.M Boutique Hotel is a three storeyed structured and each level has its own whimsical theme: Level 1 is Adventure, with a nod to the Malaysian Safari in the 1800s(!); level 2 is Majestic, with a raw, industrial look inspired by the Art Deco style of both The Majestic in Manhattan and The Majestic Building in Detroit; level 3 is Excelsior, and comes with fluttering butterfly murals and pastel colours in an English cottage setting.
Bringing it home
Sometimes you really want to be home, just not with the piles of unfolded laundry, dirty dishes, and mocking yoga mats. These homey destinations are truly homes away from home, cosy abodes that invite you to lie back, do nothing, and just be.
Tung's Factoria, Cameron Highlands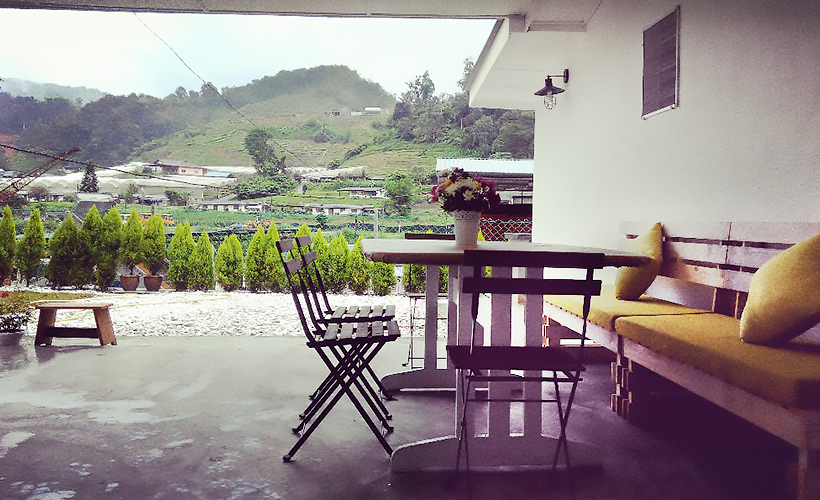 Tung's Factoria, as its name implies, was converted from a factory while retaining all of its rustic, industrial charm – very on trend at the moment. From the back of the four-bedroom home, you can sit back and take in views of the mountains and valleys, with a cup of locally-grown tea in hand.
Lorong One Malacca, Melaka
Located on a quiet stretch in Ujong Pasir, the industrial-inspired Lorong One Malacca has six rooms and two kitchens for all your domestic needs. There's also an indoor garden where you can host tea parties and chat about the weather.
The Loft @13 Hibiscus, Melaka
If you've ever wanted to stay in a 1937 pre-war apartment – except with free WiFi and all the modern amenities you need – The Loft is the homestay you're looking for. Located just 5 minutes' walk from Jonker Street and other attractions, it is located on the third floor of a building that houses a vintage furniture shop on the ground floor and an artist studio-cum-art space on the second floor.
5-star indulgence
Sometimes, you just want to splurge on a good spot of pampering in style, luxury and utmost comfort. Go on, you've earned it.
45 Lekiu, Melaka
45 Lekiu epitomises what it calls 'new luxury', with one key distinction that sets it apart from its peers: You get the whole place to yourself. This pre-war art deco building has been restored to include a lap pool, luxurious fittings, and a bougainvillea-filled patio on the roof.
The Banjaran Hotsprings Retreat, Ipoh
To quote the website, the retreat is "cradled by 260 million-year old towering Paleozoic limestone hills, verdant rainforest, rejuvenating geothermal hot springs, natural caves, and cascading waterfalls". Need we say more? We also love that The Banjaran is completely dedicated to bespoke holistic wellness; you'll find hot spring dipping pools, a meditation cave, and a spa that offers an assortment of facials, massages, and more.
Lexis Hibiscus Port Dickson, Negeri Sembilan
The 5-star Lexis Hibiscus has earned two spots in the Guinness Book of Records for most swimming pools and most overwater villas at a resort. Here's another important fact: Every single room has a private dip pool, steam room, and landscaped garden. Rooms also come with a glass panel on the floor from which you can see the fishes swimming by. What more could you ask for?

[vc_row][vc_column][zf_post_boxes widget_hide_desc="true" num_post="3″ post_id="12923,9059,8797″][/vc_column][/vc_row]