Can you believe it's a month into the new year? Time flies when you're busy working and saving money for your next getaway.
Luckily for us and all budget-travellers around the world, travel insurance company Columbus Direct has put together a list of the most popular cities using various metrics — from the cost of a 24-hour hop-on-hop-off bus, to number of cheap eats, to which city to visit when you're on a tight budget — to reveal which are the cheapest destinations.
Here are seven things we've learned from it:
1. Tokyo, Japan comes in at number 1 for most free entry attractions, the city offers a total of 5,864! Next in line is Paris, London (check out these free museums), and Rome.
2. Delhi, India ranks as the cheapest city to explore in 24 hours – holding the second cheapest hop-on hop-off bus fare at MYR61.21(approximately USD15) and the third-highest number of day trips worth MYR132 (approximately USD32.35) and under. There's plenty to do in this vibrant city when on a budget.
3. The top 10 cheapest cities to explore on a budget is Delhi, Kuala Lumpur, Bangkok, Seoul, Taipei, Shanghai, Prague, Singapore, Agra, and Barcelona. While seven of the more costly ones are Miami, Las Vegas, Los Angeles, Pattaya, New York City, Hong Kong, and Dubai.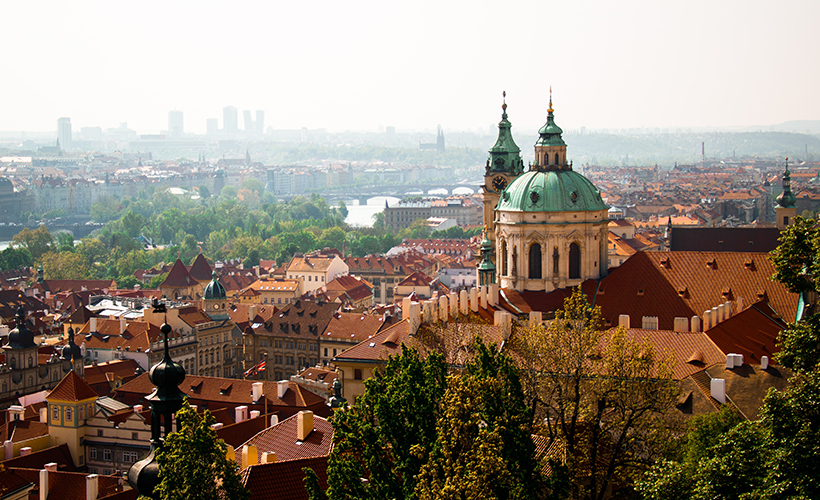 4. Prague is the cheapest city in Europe to explore in 24 hours – the Czech capital ranks 7th across the globe, with some of the cheapest beer at MYR7.49 (approximately USD1.84) and a hop-on hop-off bus charge of MYR107.12 (approximately USD26.25).
5. Guangzhou, China seems to be the best place for cheap beers with an average price of MYR4.59 (approximately USD1.12), coming in second and third is its neighbouring cities Shenzhen (MYR4.91, approximately USD1.20), and Shanghai (MYR6.17, approximately USD1.51). Dubai, to no one's surprise, is placed last with an exorbitant price tag of MYR53.35 (approximately USD13.07). So drinkers, take note. Dubai? More like, Du-bye.
6. The award for Cheapest Eats goes to Tokyo with 4,236 number of places for cheap food, then it moves on to London with 3,163, and then Paris with 2,536. Kuala Lumpur comes in very much later on the list with only 611 number of cheap eats.
7. KL's overall report card isn't so bad. We take home Most No. of Trips for £25 and Under (that's about USD32.50).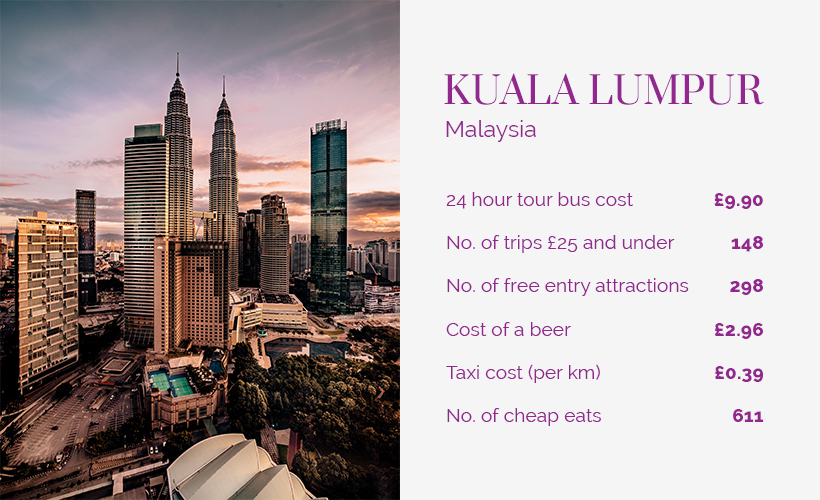 Browse through the list in its entirety on Columbus Direct.
Get all the latest travel stories from Zafigo. Follow us on Facebook, Twitter, and Instagram