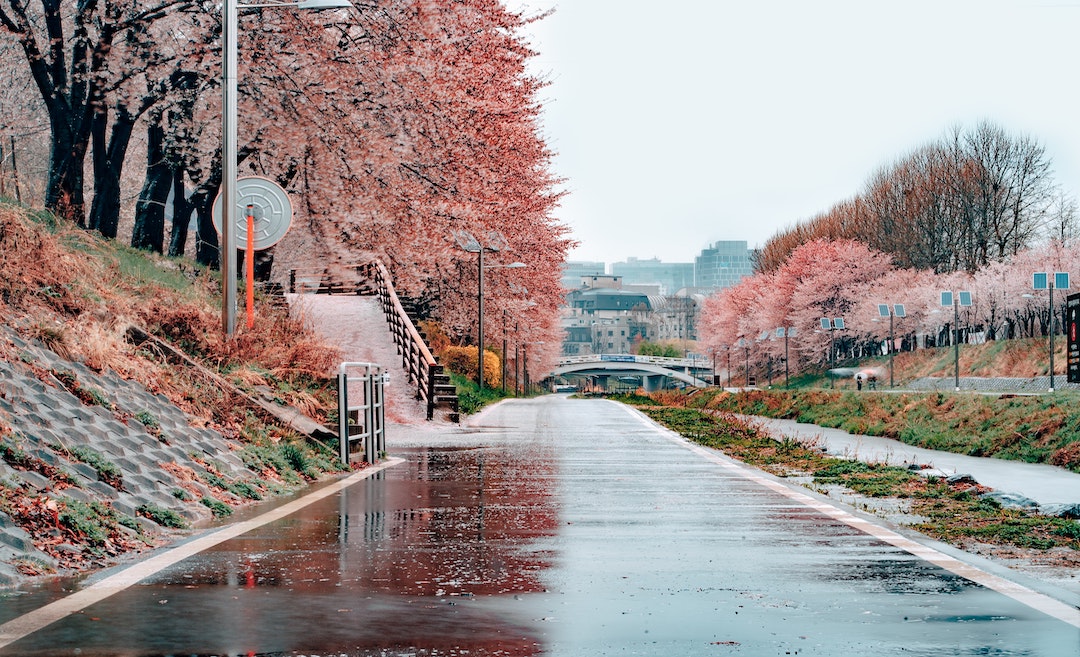 As the 11th largest economy in the world, South Korea boasts of one of the world's most efficient Internet networks and exceptional advances in technology. Its capital city, Seoul, is evolving into a hub for business and tourism in Asia. At a glance, the city appears to be similar to other urban metropolitans – crowded, heavy with traffic and throngs of people everywhere.
A deeper look reveals that the city rests on pillars of Eastern traditions, with Western philosophies interspersed in between. The skyline combines modern architecture with ancient temples and palaces; the young and well-dressed keep to traditions, bowing low to ajummas (elderly) as a sign of respect; the working class, armed with advanced degrees, still go to shamans to predict their futures.
The city buzzes with traditional markets, chic shopping malls, Buddhist temples, high-end infrastructure, food trucks, sophisticated fine dining, a multitude of bars and lounges that draw you in.
Here are 10 tips women need to know about Seoul before coming to make their visit even better:
1. Prioritise personal safety
Korea is a relatively safe country for women travellers, and Koreans are generally friendly and helpful to visitors. Local attitude towards women is respectful so you will not be bothered in general. Since Korea is a relatively conservative society, men will not try to get close to you unless if they are drunk (drinking is huge in South Korea). The city is covered by a good network of CCTVs and the police are ready to assist if you find yourself in a tight spot.
That said, it always pays to be cautious and alert. If you plan on staying out late at night, try doing so in a group and keep your hotel information handy. Just as in any other city, avoid narrow alleys and entering areas you don't feel good about. If you find yourself in an uncomfortable situation, be polite but firm and ask them to walk away. You might get a "You are beautiful. I want to talk to you" but things are not likely to proceed beyond that point.
Save this number: Dial 112 for police assistance.
---
First time in Seoul? You don't want to miss out on these:
---
2. Stay connected to close language gaps
Travelling across Korea, language can be a barrier and you'd have to turn to the Internet for help, so it's only smart to ensure you are reliably hooked up to data or WiFi. Seoul has a city-wide free WiFi network, IPTime, that is accessible at various locations, and most of the city's cafes offer WiFi to customers too.
Best option: For uninterrupted connection, rent a WiFi egg or a portable WiFi router (about USD8-10/day). You will find kiosks offering these the moment you step out of the Arrival gate at Incheon International Airport or at the many mobile stores in the city. Save a shortcut to Google Translate on your home screen for quick and easy translation at your fingertips.
3. Sleep well, shower comfortably
From boutique guest houses to 5-star hotels and luxury resorts, Seoul has a good range of accommodation options. Even budget options are hygienic, well-equipped with basic amenities, and generally safe for women. Recommended areas to stay in are Itaewon, Myengdong, Hongdae University, Gangnam and Insadong as they are the city's chief commercial and tourist spots.
Watch out for: Some accommodations have open shower spaces (gender separated). If you are not comfortable with public nudity, check if the hotel you intend to book has this style of bath facility.
4. Getting around 
The most convenient way to move around the city is to take the subway. The city has one of the most well connected, fast and reliable services that will get you anywhere you need to go. It is operational from 5.30AM until midnight every day and you can have the routes at your fingertips with the KakaoMetro mobile app.
Tap and go: Get a T-money card, with stores pre-paid value that can be used to pay for all public transportation in Seoul as well as at convenience stores, tourists' attractions, e-commerce sites and for locals, even to pay fines, taxes and civil services. You can buy the card at any convenient store.
5. Dress up!
Seoul is quite the fashion capital, and local women tend to be glamorous and stylish, even on a day-to-day basis. If you want to join the style party, there are countless shopping malls, boutiques, and 24-hour markets to pick up quality, trendy apparel and accessories. However, do bear in mind that the Korean society is still quite conservative in terms of skin show so avoid revealing too much cleavage. If you are wearing a mini skirt or shorts, do cover your knees while you sit down with a scarf or pashmina.
Best shopping spots: If case you plan to shop and dress, for the latest Korean fashion trends and great bargains deals shop at Dongdaemun, Ewha Women's University College Street, Myeongdong and Hongdae University. A couple of the shops here offer discounts to foreign travellers, so have your passport and e-ticket handy for better deals. For more upscale options, head to Gangnam, Apjujeong and Garusogil or step into the many premier malls across the city.
---
Want more shopping options? We hope you've got enough luggage space:
---
6. Who are you going to call?
Created for travellers and expatriates, the 1330 Korea Travel Helpline is a multi-lingual (Korean, Japanese, English, and Chinese) travel assistance available not only in Seoul but across South Korea. The helpline is manned by certified travel specialists who can provide interpretation, answer queries on your travel needs, assist with medical or emergency needs, and register your complaints over unsatisfactory services. The helpline is available 24/7.
More travel resources: What experiences do you want to take home from Seoul? The official website of Korea Tourism Organisation has pretty comprehensive information, in English, to help you plan your itinerary.
7. Immerse in local culture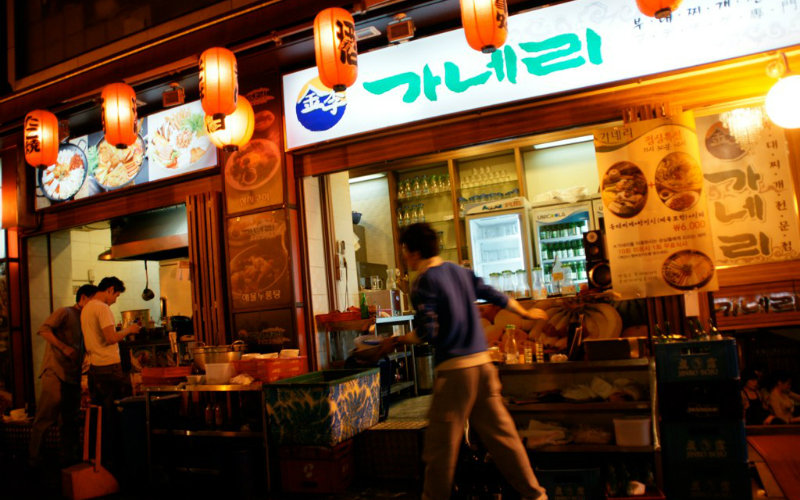 Just like any other country, the Koreans have a distinctive culture that they are very proud of it. What's de rigueur to them may be odd to others, however. Here are some of the more unique customs you should take note of:
Tipping, whether at fancy restaurants, casual cafes, or a fast-food joint like Pizza Hut is an absolute no-no as it's considered offensive.
Seoul is generally a clean and neat city, but spitting on roadsides is not altogether uncommon.
Koreans love their pets and love taking them out, so don't be surprised if you see a cute dog or cat peek out of a stylish tote.
Koreans have a habit of brushing their teeth after practically every meal. Walk into a public restroom and you are likely to witness this practice. Some cafes and restaurants even provide toothpaste dispensers and disposable toothbrushes.
Koreans love a good drink. On a night out, you are likely to encounter some very inebriated folks who are typically harmless and often amusing.
Seoul is generally an eccentric, busy and crowded city – you are likely to get jostled about in lines. When you're on an escalator, stand on the right if you don't want to get pushed.
Language can be a limitation – the average Korean does not speak much English – but not a barrier. Locals are friendly, enjoy interacting with foreigners and will enthusiastically help you when you ask for assistance.
Learn some 'magic' words: There's nothing like a foreigner spouting a few words of Korean to endear yourself to the locals. The most helpful words you should learn are 'anyonghaseyo' (hello) and 'khamsahamida' (thank you). A popular local slang is 'Hwaiting!', a corruption of the English word 'fighting' to mean 'good luck' or 'do your best'.
---
Indulge worry free with this list of halal Seoul-ful food:
---
8. Getting medical assistance
For medical emergencies, dial 1339. This is the official Emergency Medical Information Centre 24-hour hotline that is manned by bilingual staff (Korean, English, Japanese and Chinese), who can give medical advice over the phone and connect you with emergency services if necessary. You can also contact them if you need help communicating with the medical staff at a clinic or hospital.
Be prepared: In case you need to check into a hospital, make sure to have sufficient cash (KRW50,000-1,00,000) as not all accept certain credit cards.
9. Get a taste of the 'bang' culture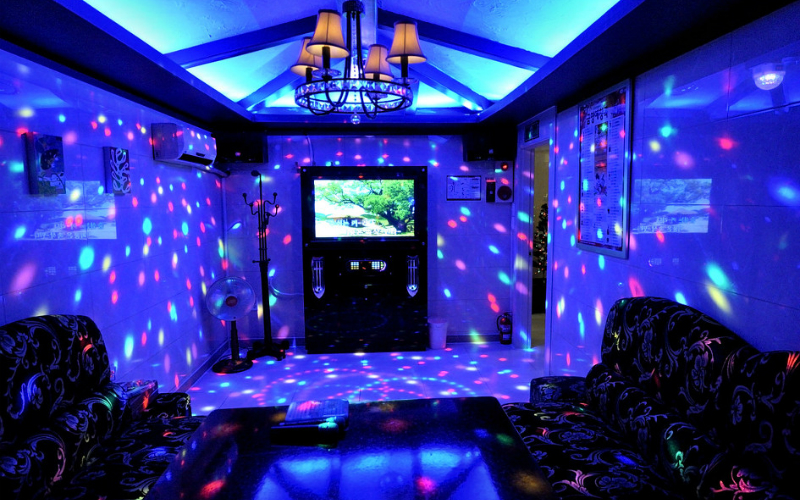 The literal translation of the word 'bang' is 'room' and the most famous 'bang' in Seoul around are the noraebang and jimjilbang. Noraebang (singing room) is the Korean adaption of karaoke. A jimjilbang is a public bath and is an authentic experience worth checking out at least once. You can soak yourself in some exotic baths (fruit, wine, green tea), get a nice skin scrub from an ajjuma (an elderly woman) and sweat the toxins out at a sauna, all at a very reasonable price. Caution: Complete nudity required when using these baths, which are segregated by gender.
Where to go: For a great noraebang experience, head to Luxury Su. To relax after an exhaustive day of sight-seeing, find your way to Dragon Hill Spa or Siloam Sauna for a true taste of the jimjilbang culture.
10. Join in local festivals
Most major Korean festivals take place between spring and autumn, as the weather is conducive for outdoor performances and events. Popular events to mark out in your calendar include the Andong Maskdance International Festival, Seollal and Chuseok Wrestling Festivals, Boryeong Mud Festival, Jisan Valley Rock Festival and some hot summer festivals including the Incheon Pentaport Rock Festival.
Book early: Plan ahead to enjoy early bird discounts. Keep track of the festival calendar and book through their official platforms. For festivals outside of Seoul, many organisers provide pick-up and drop-off services from a common location within the city.