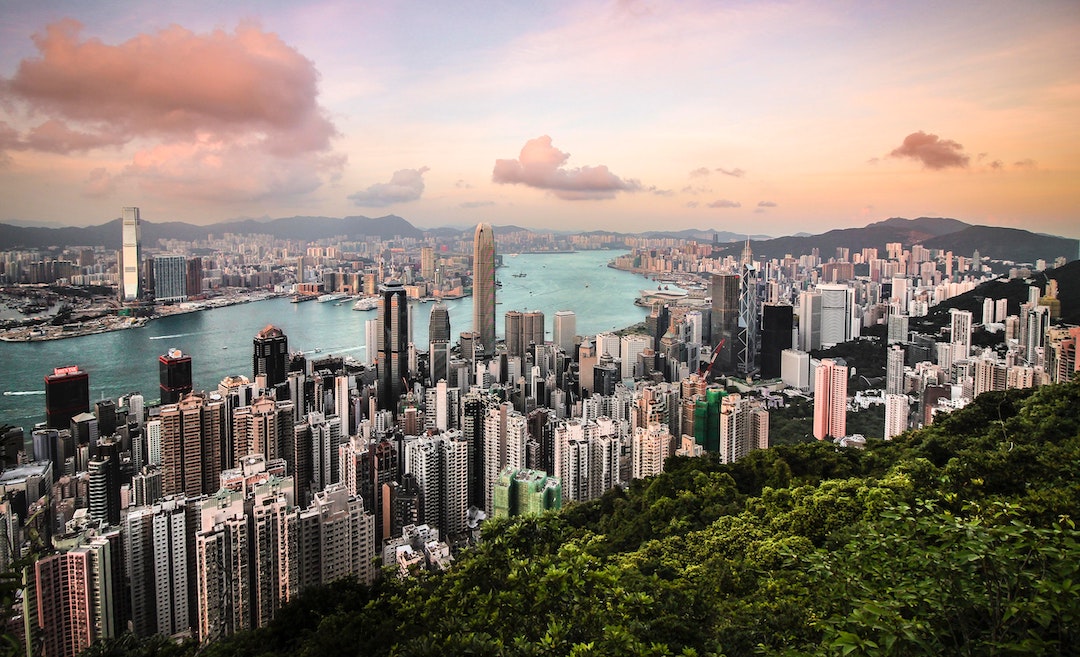 Compact and congested yet rich in colour and character, Hong Kong pulsates with a palpable energy that grows on you quickly. Stay long enough, some say, and the city can trap you in claustrophobia but for the transient visitor, it is a veritable haven for shopping, dining and entertainment.
Add to that the seamless straddling of the old and the new – sleek, steely skyscrapers beckon around the corner of gritty street markets, world-class chefs and dai pai tong hawkers vie for the same coveted Michelin stars – and you have one of Asia's most lively cosmopolitans. So how do you make the most of a visit to this city that teems with such varied offerings?
Here are 10 ways to ensure you get the full experience when visiting Hong Kong:
1. Choose an island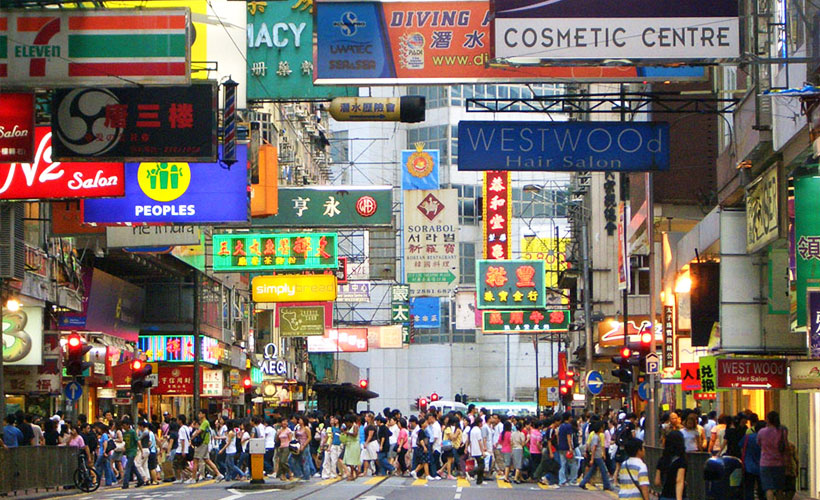 When one speaks of Hong Kong, it generally refers to Hong Kong Island and Kowloon peninsula, separated by the scenic Victoria Harbour. But that's just the tip of the archipelago that makes up Hong Kong; it's home to over 200 islands, the biggest of which is Lantau, where you will find the Big Buddha and Hong Kong Disneyland, among other attractions.
Where to stay Hong Kong Island is more refined and upscale, with major international hotels concentrated in the Central/Admiralty/Wan Chai areas and close to key attractions, while nearby Causeway Bay is sought after for its many malls and shopping streets. Kowloon is edgier; the swankiest hotels are found in Tsim Tsa Tsui, nearest to the harbour, while Mongkok is the next best option for convenience, food and night markets.
Top tip Hotel rooms in Hong Kong are often described as shoebox-sized and it's not an exaggeration. Often, there's just enough space for a bed, a tiny bathroom and barely any left for your luggage. It's worth paying more for a bigger room or opt for AirBnB, where you can often get an entire apartment for the same price, or less, as that of a hotel room.
2. Do the ding ding
Hong Kong is served by an excellent and comprehensive public transport system that makes commuting pretty hassle-free. Taxis, buses, and the MTR are the easiest and most popular modes while ferries provide frequent transfers between Hong Kong and Kowloon, and to and from the outlying islands.
Don't miss The Hong Kong Tramways, known locally as 'ding ding' for the sound of its bell, traverses six routes around Hong Kong, covering many older and suburban parts of the city. With their facades doubling up as advertising billboards, these retro – it's one of the city's earliest form of public transportation – vessels are a sight to behold as they glide through the streets. With few seats and little standing room, it's not the most comfortable but it can be the fastest way to get around as it cuts through congestion and is cheaper too (HKD2.30 per ride to and from any destination).
Top tip Get the prepaid Octopus Card to save time on queueing for tickets and enjoy lower fares on each journey. The card can also be used for other transportation as well as at retail, dining and lifestyle outlets. A HKD50 deposit is required per card or get the Sold Tourist Card, which functions the same, minus the need for a deposit. Get it from 7-Eleven, Circle K, and VnGo outlets at HKD39. For a unique souvenir, get a personalised Octopus Card with your name and photo printed on it.
3. Slow down, stay calm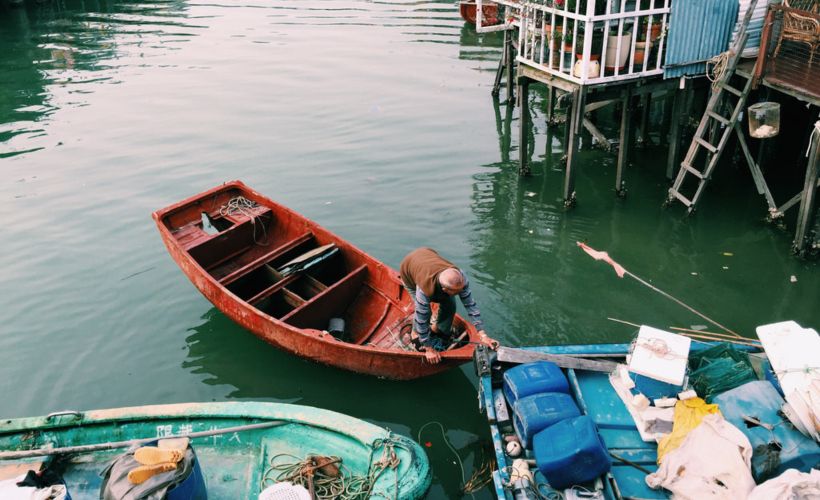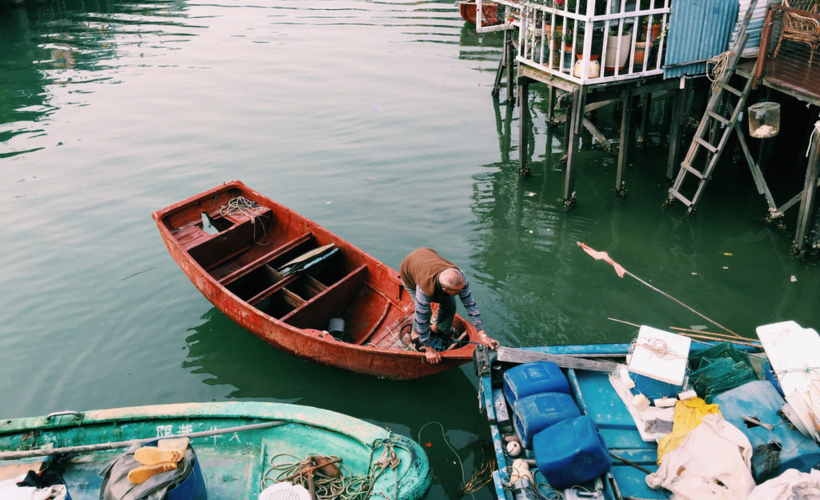 The everyday bustle that defines much of Hong Kong can get to you after a while, which is why it's a good idea to venture to her outlying islands and fishing villages. There, you can observe a contrasting facet of Hong Kong – one that is rustic, relaxed, and in many ways, nostalgic.
Don't miss
• Tai O is known for its street eats, from grilled seafood to gai dan zai (egg waffles or known as egglet) and sa yung (a doughnut-like pastry coated in sugar).
• Lamma is very expatriate-friendly, with happening pubs and a slew of international restaurants. Visitors usually make a beeline for the Hung Shing Ye beach and on the way, stop for a bowl of silky tau foo far (soy milk pudding) at the famous Ah Po Tofu Fa stall.
• Cheung Chau is like a mini Hong Kong, with the same vibrant energy but at a slower, more laidback pace. Every May, locals and tourists flock here for the famous Cheung Chau Bun Festival; at other times, it's the fresh seafood, nature trails, and beaches that draw the crowds.
Top tip The islands can be reached by ferries from the Central Piers in Hong Kong Island, and there are typically two types: Ordinary and Fast. The latter could cost almost double the fares for the former, and shave off about 20 minutes of travel time. It's a sensible option for those who don't have strong sea legs, although the waters are generally calm.
---
If you're journeying within Hong Kong, you'll want to keep your belongings close by:
---
4. Complete retail satisfaction
From the dark green metal kiosks that line the cobbled steps of Central to street-front boutiques, night markets that stretch for miles and shopping malls bursting with international labels, Hong Kong is a bona fide shoppers' paradise. Positioning itself as Asia's retail hub, prices of luxury goods are lower than many cities in the region and they have done away with sales tax so what you see (on the price tags) are what you pay.
Don't miss Shops that sell similar goods are often clustered along the same street. If you're looking for the newest Adidas Boost, for example, head to Fa Yuen Street (also known as Sneaker Street) in Mongkok. Other specialist shopping streets include Cat Street (antiques), Apliu (electronics), Shanghai (kitchenware), Canton (jade), and Tung Choi Street North (goldfish).
Top tip The best bargains on international luxury and street brands can be found at Citygate Outlet, 10 minutes by bus from the airport or an MRT ride away from anywhere in Hong Kong (Tung Chung Line, Tung Chung Station Exit C). If your Achilles' heel is Prada, the outlet is hidden above a wet market in a residential estate. Way off the tourist track and with no MRT station nearby, it's best to taxi it there (2/F Marina Square, East Commercial Block, South Horizons, Ap Lei Chau, Aberdeen).
5. Heritage revived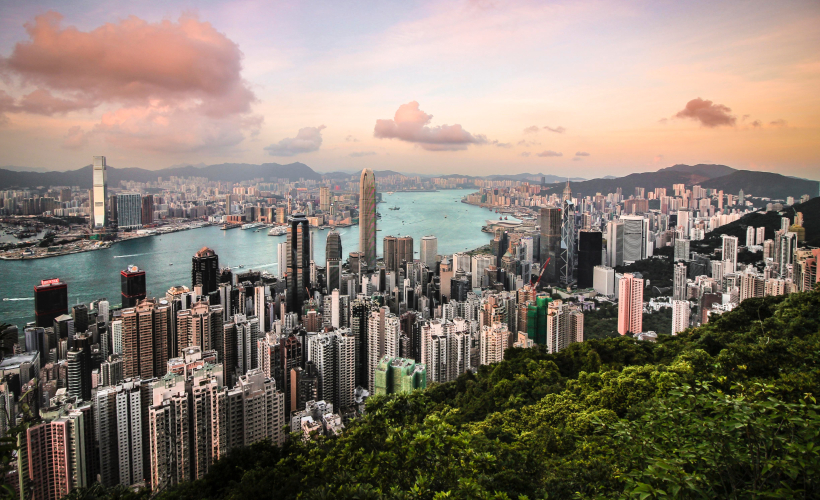 Overall, Hong Kong balances the old and the new seamlessly but in recent years, there has been dedicated efforts to protect more of its heritage. Stunning colonial buildings and complexes have been transformed into contemporary hubs for the arts and lifestyle pursuits. Notable projects are PMQ in Central, 1881 Heritage in Kowloon, and Comix Home Base and Lee Tung Avenue in Wan Chai.
Don't miss Comix Home Base (also known as Green House) was converted from a block of 10 pre-war tong lau residential buildings with well-maintained architectural details such as timber French doors and staircases. Besides studios, exhibition and retail space, it also houses an open courtyard with benches for locals to catch a breather from Wan Chai's boisterous, traffic-clogged streets. Stroll along the glass walkway and catch glimpses of local households going about their routines at the old apartment block next door.
Top tip Besides the regular tourist seeking photo opportunities, Lee Tung Avenue draws coffee lovers to Omotesando Koffee, the first international outpost of the strikingly minimalist Tokyo café that went from a pop-up to a cult hit before closing at the end of 2015.
---
Take a break from the hustle and bustle and explore the other side of Hong Kong:
---
6. Urban fitness, Hong Kong-style
Hong Kong is a very walkable city, with large pavements designed for pedestrians' ease, and taking the MTR requires a fair bit of legwork as some stations are big and may be several levels underground. What this means is that you will get a good workout each time you head out, which will help assuage some of the calories and guilt of dai pai tong or char chaan teng indulgences.
Don't miss Central district's old cobbled stone steps are not only a must-see for a unique slice of old Hong Kong, where dark green kiosks peddle all sorts of goods and services, but provides a good cardio workout as well. Another stop for fitness buffs is the Western Harbour, where locals like to start the day with a run or tai chi while enjoying sea views.
Top tip Locals walk fast and the escalators, especially those at MTR stations, are even faster. It's still not fast enough for some, who will climb the steps as they move. Don't get in their way – stand to the right of escalators.
7. Eat, eat, and eat some more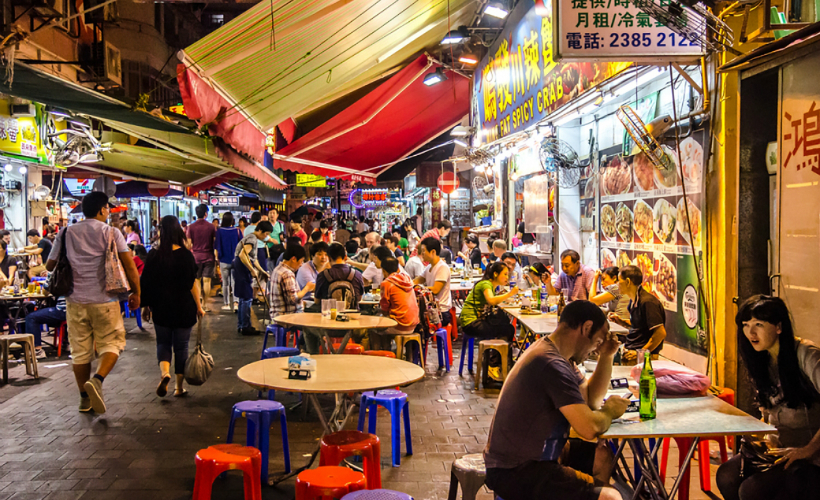 Even more varied than the retail offerings is the food. Options run the gamut from dai pai tong (hawker stalls) and traditional bing sutt (literally, 'ice box' to mean air-conditioned restaurants) to ubiquitous char chaan teng (local restaurants) where cheese-baked rice and polo bao (buttery 'pineapple' bun) are staples, roast meat institutions to Michelin-starred establishments.
Don't miss One dining option that most tourist miss is the cooked food centres within wet markets, which are housed in highly sanitised air-conditioned buildings. There's a variety of cuisines at affordable prices and you know the food is as fresh as it can get as the ingredients are sourced directly from the markets. Local favourites include Vietnamese eatery Nha Trang Tanh in Sham Shui Po, Spanish restaurant ABC Kitchen in Sheung Wan, and Tung Kee Shanghainese Noodles at the Tai Po market.
Top tip The everyday Hong Kong restaurant is always a tight squeeze, birthing a table-sharing culture known as dap toi. You should always expect to have to dine with strangers, especially if you're travelling solo.
---
Visiting in the winter? Here are some of Hong Kong's winter delights not to be missed:
---
8. Seamless airport-city transfer
Travel between Hong Kong International Airport (HKIA) and the city via the Airport Express, which takes just 24 minutes. The rapid train makes five stops, including at Hong Kong Station, which has an in-town check-in service for all airlines so you don't have to drag your luggage all the way to the airport. This service is most helpful to those who have a late flight and hours to spare – some airlines allow you to check-in here up to a full day in advance.
Don't miss The Airport Express' service includes a complementary shuttle bus between Hong Kong and Kowloon stations and more than 50 hotels. Find the full list here.
Top tip To-and-fro travel between Hong Kong/Kowloon stations and HKIA within the same day only requires a single ticket.
9. Take a day trip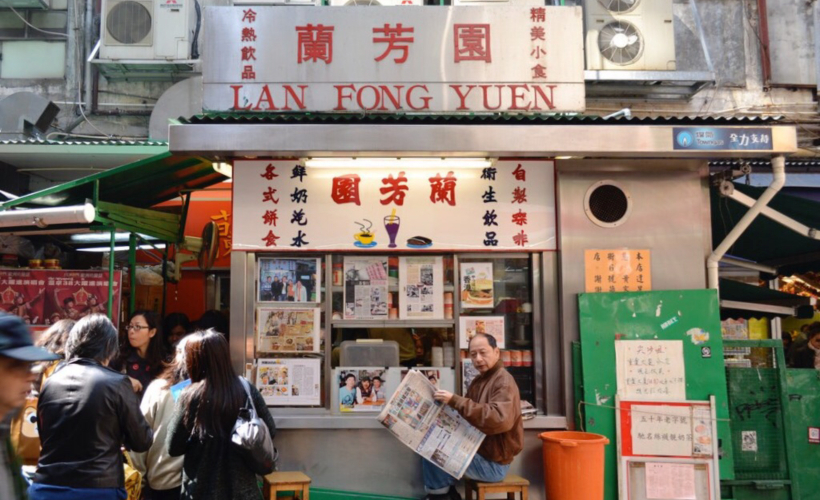 Hong Kong is a convenient hop-off point to her neighbouring countries. Popular day or overnight trips ex-Hong Kong include Macau, Shenzhen, and Zhuhai. Shenzhen is reachable via the MTR, while the other two are most easily connected by ferry. If budget is no constraint, there are also helicopter transfers between Hong Kong and Macau.
Don't miss Enjoy a meal at Shun Tak Building before you board the ferry or upon returning to Hong Kong. Good options include Lan Fong Yuen, an outlet of the Central institution and creator of the famous 'silk stocking milk tea'.
Top tip Macau's currency is called Patacas, but it's not necessary to change your money as the Hong Kong Dollar is widely accepted.
10. Look up!
Most of Hong Kong is, undoubtedly, a concrete jungle of soaring skyscrapers and towering apartment blocks that altogether, make for a picturesque skyline. Strategic vantage points to take in the cityscape include Victoria Peak, Lantau Peak, Ozone (Asia's highest bar), and sky100 Hong Kong Observation Deck inside the International Commerce Centre (ICC). The lift is an experience in itself, zooming upwards to level 100 in just 60 seconds.
Don't miss Catch the nightly Symphony of Lights, a multimedia spectacle where more than 40 buildings on both sides of the harbour are lit up and backed by upbeat music to tell the story of Hong Kong's development. There is no admission fee; just find a spot at the Tsim Sha Tsui waterfront (outside Hong Kong Cultural Centre) or the promenade outside Golden Bauhinia Square in Wan Chai.
Top tip The Sky Terrace at Peak Tower, Victoria Peak is a ticketed attraction that promises fantastic views over Hong Kong but tends to be crowded. A free alternative can be found next door, on the rooftop of Victoria Peak Galleria.