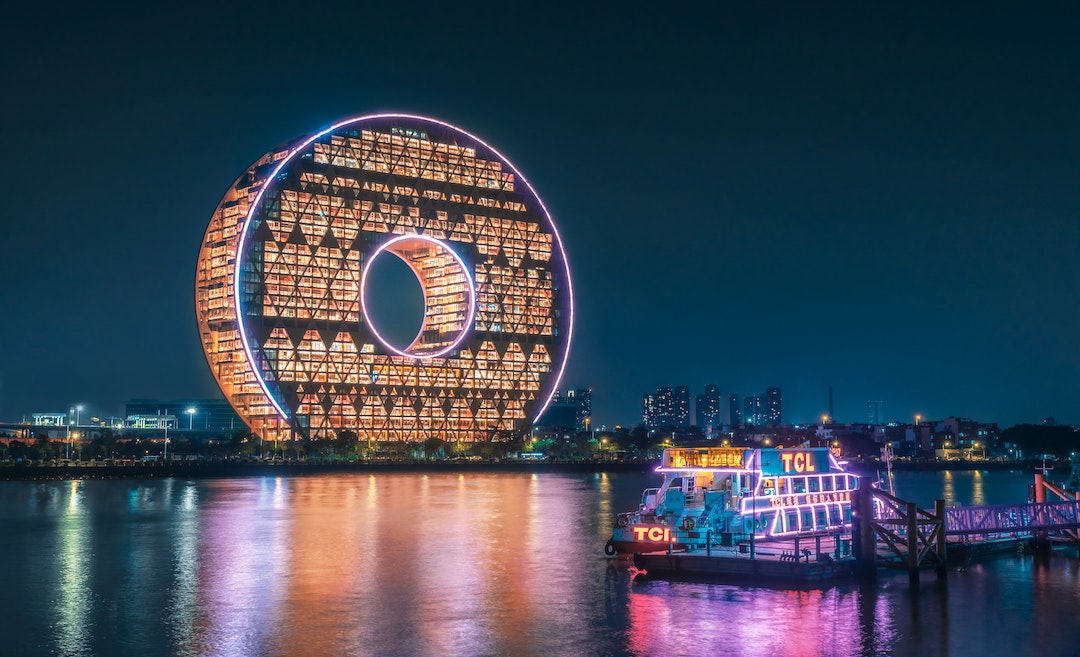 Guangzhou is China's third largest city and the historical centre of Cantonese culture. Sitting in the South along the Pearl River, this long-time exporter of tea and porcelain is currently one of the country's busiest trade hubs. Guangzhou is home to one of the world's busiest airports, which connects Europe, the Middle East, Australia and the U.S. with Asia. If you're transiting through, you can apply for the 72-hour free transit visa, which is available to passport holders of selected countries. If your nationality doesn't qualify for such a visa, make sure to request your visa well in advance to ensure a smooth trip.
Just a two-hour train ride from Hong Kong, Guangzhou was long forgotten as a cultural destination, but its quality museums, quaint historic district and affordable prices make it an attractive destination, especially for budget travellers. There are calm temples tucked beside dim sum eateries and a wide range of accommodation options.
Guangzhou's crowds and language barriers can be overwhelming, but locals will tell you it's much cleaner, safer and more organised than Beijing or Shanghai. This southern city is an opportunity to step into the history of the region and a great jumping off point for other areas.
1. Get around blocked websites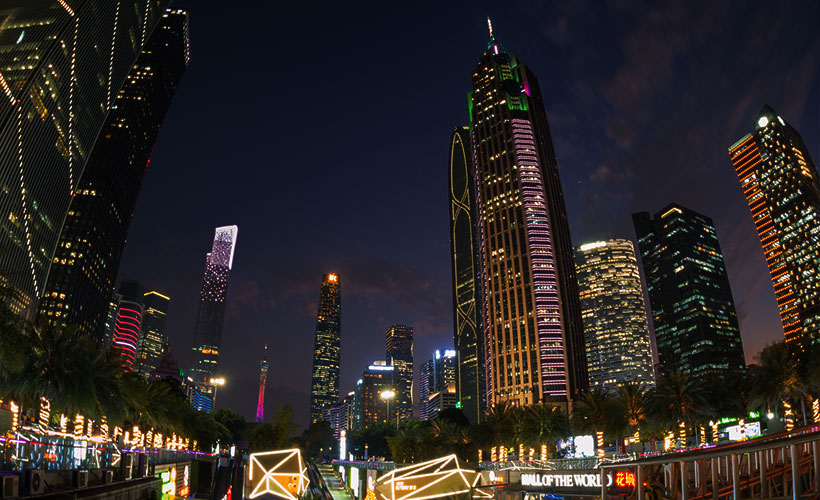 China has blocked many websites and apps that the rest of the world uses daily, including Facebook, Twitter, Instagram and Google. As such, you'll need to tweak your browsing habits – swap Google for Bing, for example – or buy a VPN blocker, which allows you to access blocked sites but are not guaranteed to work with all sites. In some ways, you can counter this by ditching your digital reliance and turn to good old offline methods, such as using printed maps instead of checking with Google Map on your phone.
2. Install an offline translator
Even though Guangzhou is an international business city, many people do not speak English. Although the local language is Cantonese, many people speak Mandarin. Learn to say Nǐ hǎo (hello) and Xièxiè (thank you), and ask a local to check your pronunciation and intonation.
Do download an offline translator (try Bing) that has the capability for voice and sign recognition, and check that it works in China – I had installed a version that didn't, so I was helplessly lost on several occasions. Luckily I met locals who were extremely helpful and accommodating; once, I spent over a half an hour at a bank while the employees called all of their relatives who spoke English, in order to help me find a museum I was looking for.
3. Watch your back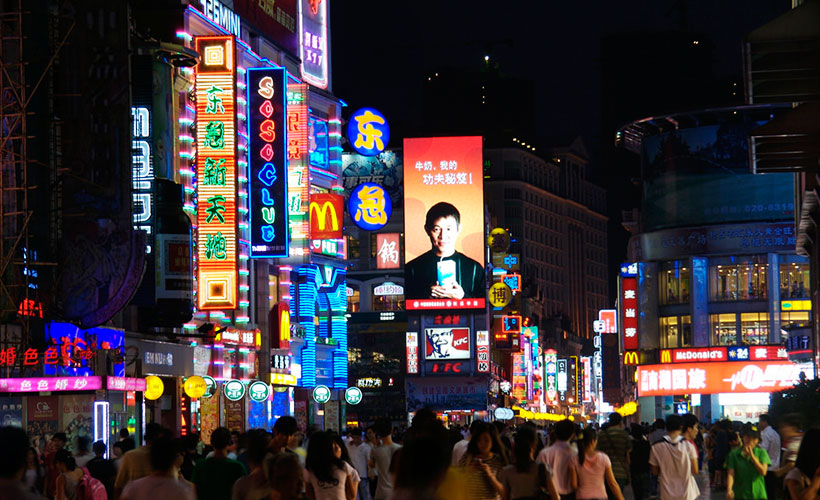 Guangzhou's international business sector and transient atmosphere has apparently made it a hotspot among men, who travel here with the purpose of hooking up with women, particularly those from Asian countries. If you decide to experience Guangzhou's booming (literally, very loud) nightlife, be cautious of who you trust and what their intentions are.
4. Make time to graze along pedestrian-only streets
Guangzhou has two major pedestrian-only streets: Beijing Lu and Shangxiajiu. These are full of teenagers, 20-somethings and families who flock to the lantern-decorated streets day and night for shopping, dim sum, and social time. Watch street performers, admire the painted electrical boxes and browse a chinchilla store (yes, a store selling chinchillas). Do wear comfortable walking shoes and remember to keep personal items close to you at all times.
5. Do your dim sum homework
Dim sum is a staple of Cantonese cuisine and so is not to be missed when in Guangzhou. There are vendors on every street selling takeaway portions for as low as RMB10 (about USD1).
Try a food tour to experience the city's cuisine to the fullest. If dining out on your own, note that many restaurant employees don't speak English or might be too busy to communicate via online translator, so do your research (Serious Eats has a great guide) on the many types available and what the fillings contain. This way, you'll be able to adhere to dietary restrictions and not get any rude shocks.
6. Getting around the city
The Guangzhou metro is highly organised, clean and easy to navigate. Get the most for your money by buying a three-day pass for RMB50 (around USD7). Subway signages and announcements are in Mandarin, Cantonese, and English. Queue up in the designated area, but push your way through the crowd like a local if you'd like a seat. The average taxi ride costs around RMB60 (about USD8.50). Although relatively inexpensive compared to most major cities, there's no need when the metro system is much cheaper and efficient.
7. Experience the old and the new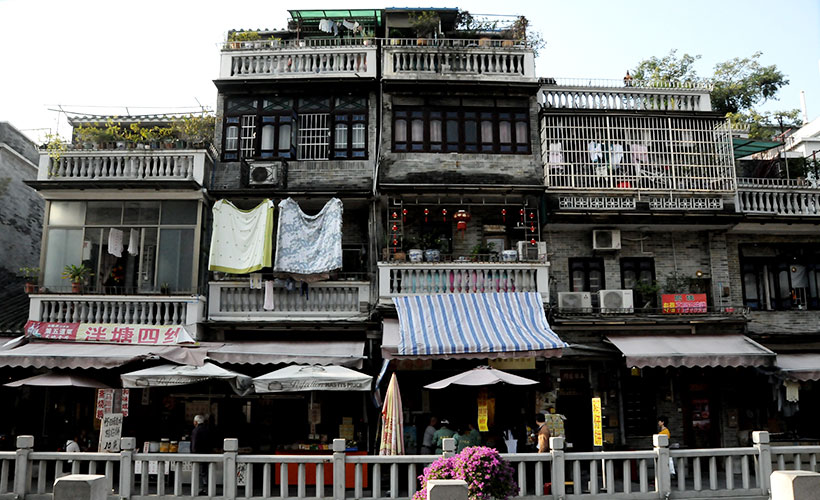 Guangzhou's historic Liwan district is a stark contrast to Zhujiang New Town, the city's carefully-planned central business district (it features a special subway line that feels like a roller coaster). At Liwan Lak Park, you can observe elderly populations playing chess, catch public Peking Opera performances, and trawl markets where live chickens are killed to order. Visit the Temple of Six Banyan Trees, a 6th-century Buddhist temple, that's within walking distance to skyscrapers and modern buildings. The contrasting atmosphere between districts often may Guangzhou feel like several separate cities. They are all charming in their own way, but only you can decide what you love most.
8. Learn the rules of traditional Chinese dining
Unlike street vendors or food stalls along busy streets, sit-down restaurants come with their own rules. I was surprised to learn that sweet dim sum not only comes with a savoury dish, but often before it. Tea isn't drunk in a separate ceremony or after the meal, but with it. Popular tea variants include flowers (dandelions, hibiscus or jasmine), oolong, black, and variations of green. If you go to one of the most famous Guangzhou restaurants, such as the Guangzhou Restaurant, Tao Tao Ju or PanXi, you mark your order on a piece of paper and the waiter will stamp the paper as your food is delivered. You'll usually pay at the counter once you finish your meal.
9. Immerse in Chinese art and history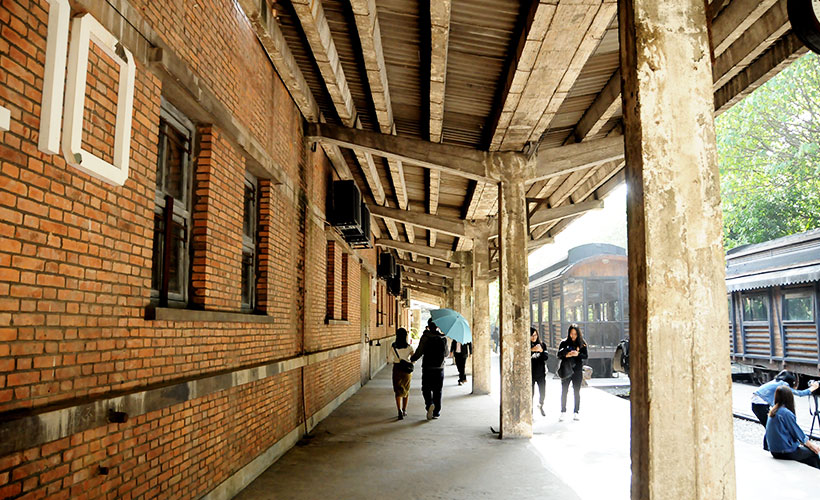 While it's no match for Beijing when it comes to the arts, Guangzhou is still a place to learn about local and national history, and experience the country's art scene. There are state-of-the-art museums, such as the architecturally innovative Guangdong Museum and the abandoned industrial space-turned-artistic centre Redtory Art and Design Factory. Other important spots include Chen Clan Ancestral Hall while beer lovers may want to hop over to the Pearl River –InBev International Beer Museum.
10. Shop everything
With mazes of wholesale markets, modern shopping malls and lines of informal street vendors, the city is a consumer enthusiast's dream and where resellers stock up on wholesale goods. You can find everything from knock-off designer watches and bags to home decor and even Christmas decorations. You may even have to buy an extra suitcase to fit all of your new goods.