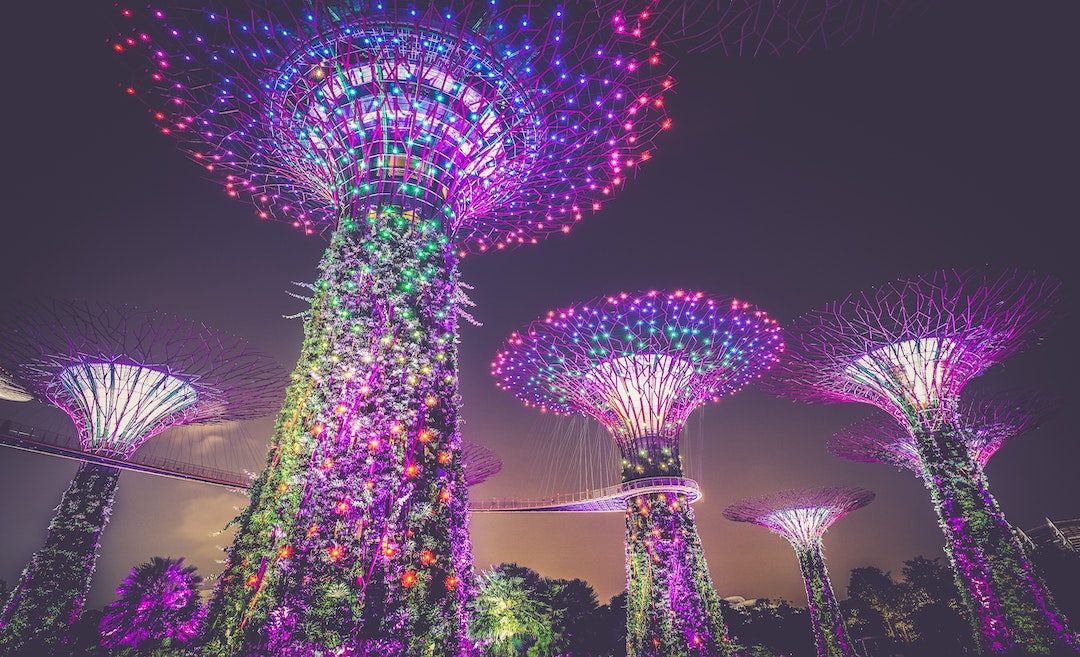 Singapore, also known as the Lion City and Little Red Dot, has been rated one of the safest cities in Asia. And according to a survey by global human resources consulting firm, Mercer, Singapore also has the highest quality of living. While the shiny city offers security and stability for both solo and group travellers, it's always good to practice safety precautions. Especially when in crowded areas like local food courts and MRT stations, where there's a tendency for inappropriate touching.
There's always something to do and see, with various art exhibitions and art bazaars sprouting all year long. Or you can keep things simple with a stroll along the CBD, where rivers meet skyscrapers, and lush trees and flowerbeds provide a soothing escape for tired eyes, then cool down at a cosy cafe to rest your feet.
If you love nature, pop into one of the many nature reserve parks scattered around the island. Here you'll get to admire the over 200 trees that have been accorded 'heritage tree' status.
Here are some tips to help you plan your itinerary:
1. Best time to visit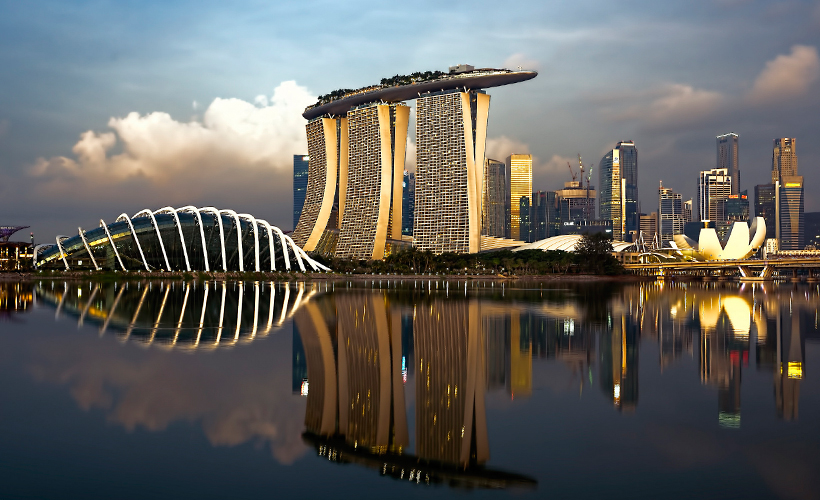 Located near the equator, and nestled in between Malaysia and Indonesia, Singapore enjoys a coastal climate. The country does not have four seasons, but sees inter-monsoon conditions, weather that features a mesh of (sometimes severe) thunderstorms with common hot afternoons.
The best time to visit is between December and June, when days are usually warmer and dry. Wear light clothing as the weather can get hot and humid, especially from late January to early March, and layer up with a jacket or cardigan as it can get cold in the shopping malls and trains.
2. Tap and go
Getting around Singapore is a breeze, with efficient and well-connected train lines and bus networks. Save yourself time and the hassle of queueing for tickets each ride by purchasing pre-paid travel cards. To travel around via MRT and bus, there are two cards that travelers can opt to purchase:
NETS Flashpay Card is tagged to participating local banks and is best for public transportation while enjoying rebates at participating retail and F&B outlets. You can also use the card in all Comfort, CityCab and SMRT taxis. Purchase the card at 7-Eleven convenience stores, FairPrice Xpress or Changi Recommends at the airport. I'd recommend this card if you plan to stay in the city for more than a month.
EZ Link is ideal for stays of up to a week. This can be purchased from the TransitLink Ticket Office at major MRT stations. One card costs SGD12 (about USD8.60) and has a SGD5 non-refundable card cost with SGD7 travel value. You can top up the value at the ticketing machines and get a refund of any remaining value in the card before leaving Singapore from the ticket office.
3. Snap away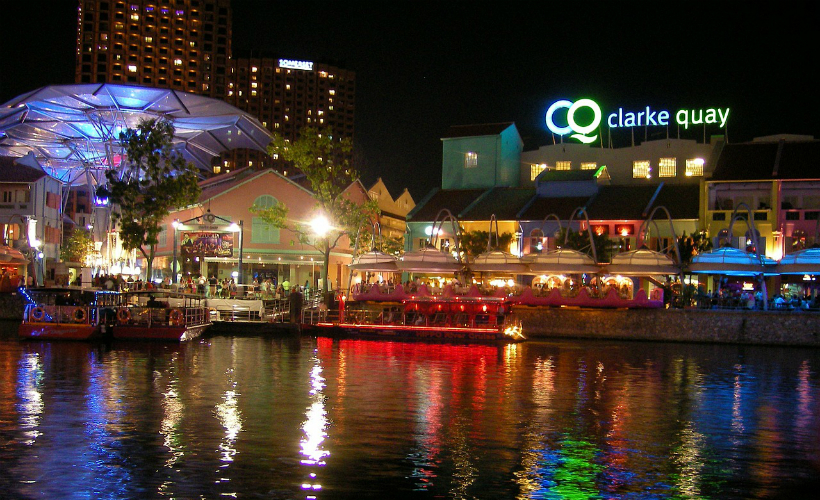 Been there, done that, and get a selfie to prove it! These are Singapore's most photographed sites:
The Merlion, a mythical creature with a lion head and a fish body that is Singapore's beloved icon.
Marina Bay Sands is an integrated resort that boasts bars, restaurants, shops, and a casino.
Helix Bridge is a 280m-long pedestrian bridge that is linked to Marina Bay Sands. It is beautifully illuminated in the evenings.
ArtScience Museum regularly holds exhibitions that are suitable for all ages and has an eye-catching structure that resembles a lotus blooming in water.
Clarke Quay is located along the Singapore River (you can also hop aboard a river cruise to take in the sights), is a popular stop for food, tipple, and Zouk club. Recommended restaurants include Muchos (modern Mexican), The Steakhouse, and Little Saigon (Vietnamese).
---
Need ideas for places to stay? Check out these cute boutique options:
---
4. Bring a slice of Singapore home
Loved the Merlion, kuih angku (a traditional steamed cake with red skin) and trishaws while in Singapore? Bring them home to remember your trip by! Find them in the form of gift ideas at Naiise, a collective that supports local designers by giving them a platform to sell their crafts and designs. From stationery and clothing, to preserved food and kitchen accessories, you'll want to set aside ample time to trawl through its many interesting offerings.
Make a trip to Supermama too, and browse their collection of home wares, objets d'art and knick-knacks. Literature lovers must not miss BooksActually, the city's best-loved independent bookstore that even has its own book vending machine. While there, be sure to say hi to their furry inhabitants!
5. A home for every traveller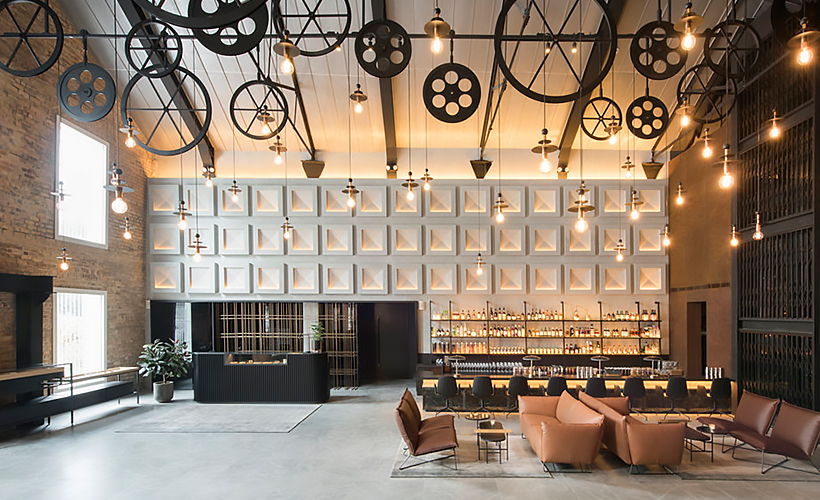 You're spoilt for choice where accommodation is concerned. We've narrowed it down according to your interest and travel style:
If you like Mod design
Check in at Hotel Mono is strikingly monochromatic inside and out, with a black-and-white colour theme that runs from its façade all the way through to its 46 rooms.
If you like History and culture
Check in at This quaint heritage shophouse lets you live like a local while charming you with its nostalgic design and airy space.
If you like Built heritage
Check in at Built in 1895 as a 'godown' (warehouse), the three riverfront buildings that was home to Singapore's biggest disco for a decade is a now a 37-room boutique hotel called The Warehouse. It has been earning stellar reviews on TripAdvisor since it opened in early 2017.
If you like Budget options
Check in at The InnCrowd Hostel or Drop Inn Singapore are ideal for budget travellers and are conveniently located near MRT stations.
6. Fulfill every food craving
Singapore's culinary smorgasbord serves up food from every corner of the globe. Start with local delights such as katong laksa (rice noodles in a creamy, spicy soup garnished with shrimp, fish cake and bean sprouts) at 328 Katong Laksa in Joo Chiat, one of the most popular places to enjoy this. Also order the otak-otak (spicy steamed fish cake) to complement your meal.
Then, try your luck at Liao Fan Hong Kong restaurant in Chinatown, where the queues often last an hour for their Michelin-starred soya sauce chicken rice. Other places worth visiting to sample a variety of local fare are food courts like Maxwell and Lau Pat Sat.
7. Hang out at cool neighbourhoods
Singapore is fast-paced and bustling at its core, but it also has some laidback neighbourhoods that are great for shopping, café-hopping, and food-hunting:
East Coast
Savour coffee and cakes at Chin Mee Chin Confectionary, feast on Peranakan food at Rumah Bebe, then cool down with ice cream boasting local flavours such as lemongrass and ginger at Birds of Paradise Gelato Boutique.
Tiong Bahru
You'll find an interesting stretch of heritage shophouses here. A must-visit is the Wet Market for its many hawker stalls. It is currently under renovation and is scheduled to reopen in May 2017.
Haji Lane
For shopping and coffee breaks, stop by Haji Lane for enterprising small businesses. You'll find fashion labels like Soon Lee, Zhai, and Kolombiana. For cute knick-knacks and crafts, head to Mondays Off? and Saladshop.
---
They may be crazy rich on screen, but you don't have to be to visit these filming locations:
---
8. Escape to sandy beaches
There are idyllic islands nearby that you can escape to via regular ferry services, and the two most popular side trips from Singapore are Bintan and Batam. At Bintan, I'd recommend hopping over to the gorgeous Nikoi island, a private island resort that looks like a part of Leonardo DiCaprio's The Beach film set. If you'd like to explore Batam, it too has a private island resort called Sugi island, loved for its white sand beaches.
9. Go green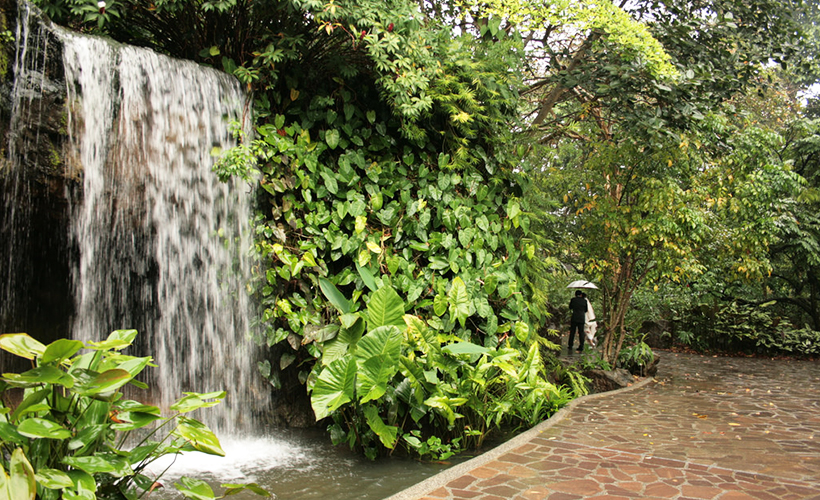 Singapore may be all concrete and steel at a glance, but it also boasts of many beautiful and well-maintained parks. Put on your active gear and head to the Singapore Botanic Gardens, or run/hike the MacRitchie Reservoir, Bukit Timah Nature Reserve, Mount Faber or Labrador Nature Reserve. Each green lung provides a different outdoor experience.
10. Take time out
All that exploring and walking is bound to take a toll on your limbs. Give them a break at Yunomori Japanese Onsen & Spa, which offers a variety of hot spring baths that are known for their health benefits. You can combine that with a selection of Thai body massages. It is the first of its kind in Singapore, and has separate facilities for men and women, ensuring your privacy at all times.
Cover image credit: alantankenghoe/Flickr