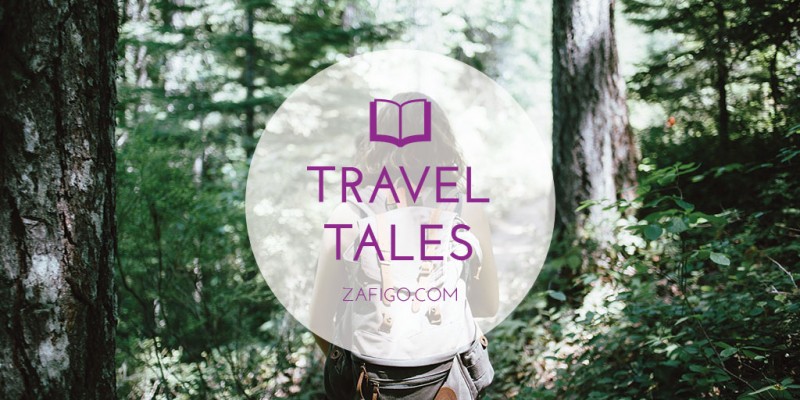 We stared at the menu outside the restaurant. Fresh European-style food and, like everything in Australia, expensive. I looked longingly at the restaurant's patrons seated inside. We'd been walking around Sydney for over two hours and at this point, I could eat anything. My stomach growled and I turned to my friend.
"I'd just like to eat here, I'm sick of walking around," I pleaded. She was on a tighter budget and hence, more particular about her food choices than I was. She let out a frustrated sigh. I could tell she was bothered.
I've been lucky to take three multiple-month backpacking trips, each with a different friend. And each time, we were on strict budgets, so situations like this are common. One friend may succumb to another's wishes, but if it happens continuously or goes undiscussed, it can lead to resentment.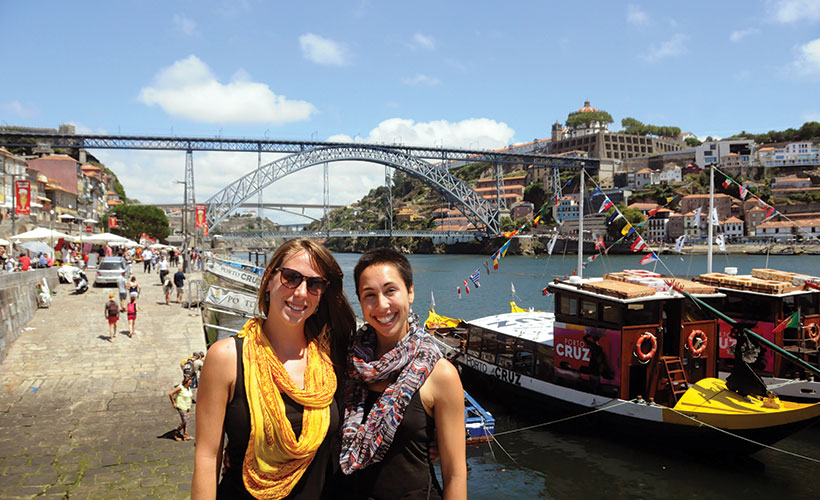 Travelling can be inspiring and challenging, in a positive way. But sometimes, it can unravel us in ways we never thought possible. We're exposed to unpredictable situations, things can and do go wrong, and sometimes, we have to give up what we want the most. All that, combined with being on a budget, if not done mindfully, can heighten tensions.
I've come to realise just how important it is to maintain open communications and be honest with myself as well as the people I travel with. It's better to be upfront with your expectations than to have to deal with rude shocks and disagreements during the trip.
Here are five things to keep in mind when budget travelling with a friend:
Be honest about how much you can afford
You must agree on a budget upfront. If you can only muster USD30 a day, make sure your travel mate is aware and is okay with it, and vice-versa. Remember, it's easier to have more money but spend less than have less money and try to make it stretch. Either you or your friend may have to accommodate the other, but that's part of the give and take of a healthy travelling relationship. If, for example, your friend says she can only spend USD50 a day, don't beg her stay in a hotel that will cost USD45 a night – that leaves her with only USD5 for everything else!
State your objective
Why are you travelling? For adventure? For food? To learn a new language? Determining why you want to travel to a particular place means deciding what experiences are most important for you and what you're willing to spend time and money on. You and your friend may have different interests or priorities on the trip, and that's all right – you don't have to do everything together. For example, a friend and I were on a very strict budget while on a road trip in Australia. Drinking coffee at a nice café while reading the newspaper is one of my favourite activities, but my friend decided she didn't like it enough to join me. Instead, she did something she loved while I was at the café: Exercise. We were both able to do what we each wanted and didn't feel bad about not joining the other.
It's not my trip, it's our trip
This may seem like a no brainer but when you're 'hangry', have USD5 left in your pocket and three more days in Rome, you don't want to hear your friend say: "This is my life, I should be able to do what I want." And it's the last thing he/she will want to hear from you too. Remember, if you are sharing a travel experience, you automatically give up the exclusive 'me' factor for the 'we' factor. That means you won't always have things your way, and neither will your travel partner, but you will have each other.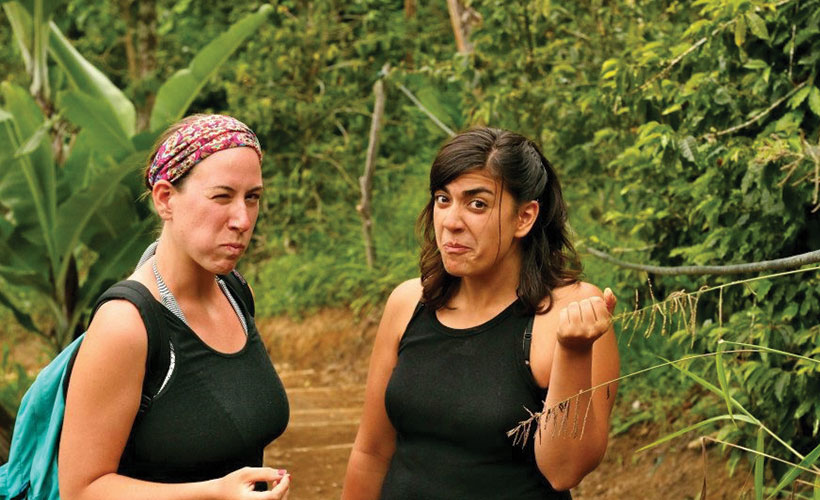 Look for opportunities to split costs
As you travel, you will meet other travellers at hostels or during tours. If you strike up a friendship with these people or find out that you'll be doing similar activities, why not team up with them so that there will be more of you to share the cost? For example, you're in Thailand and want to get from Chiang Mai to Pai. A taxi may be too expensive for just you and your friend but if you chance upon fellow travellers heading the same way, suggest car pooling and splitting the cost. Or if you're staying at a hostel and decide to cook in, include more people in your dinner plans to help decrease the cost.
Have a 'treat myself' day
When travelling on a strict budget, you often have to forgo many things in order to stretch your wallet as much as possible. This may eventually take a toll on your enjoyment, which defeats the whole point of travelling in the first place. As much as you need to tighten those purse strings, you are on holiday after all, so you should allow yourself at least one indulgence! It doesn't have to be extravagant – in Bangkok, for example, you can splurge on a spa day at a reasonable price, or treat yourself to a fancy high tea. It will help take the edge off having to watch your budget all the time, and you'll both feel better after pampering yourself.
At the end of the day, we travel with a friend so that we have someone to share the joy of new and exciting experiences with. It's difficult enough to find a friend you can travel well with, and having to do it on a strict budget can make things even more complicated. That said, it doesn't have to produce unnecessary stress either, provided both of you are upfront about your expectations and limitations. You and your friend should be there to support each other and make it a happy, unifying and engaging trip. Here's to friendship and travel!
---
 Read our last Travel Tale:
---
Here's your chance to get published on Zafigo! We want your most interesting Travel Tales, from memorable adventures to heartwarming encounters, scrumptious local food to surreal experiences, and everything in between.
They can be in any form and length –short stories, top tips, diary entries, even poems and videos. Zafigo is read by women travellers the world over, so your stories will be shared to all corners of the globe.
Email your stories to editor@zafigo.com with the subject line 'Travel Tales'. Include your profile photo and contact details. Published stories will receive a token sum.