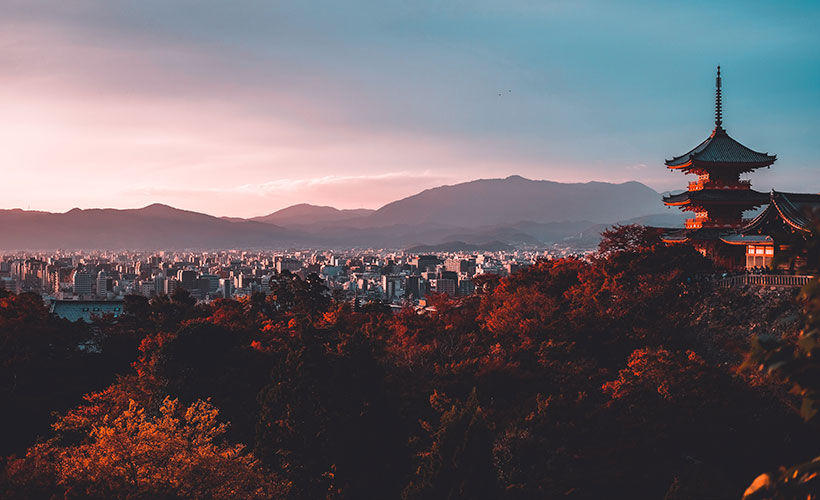 Who needs sugar and spice when there's fire and ice? If you've not heard of fire and ice trips before, you're not alone. Time describes it as, "Fire and ice trips – one jaunt that juxtaposes two staggeringly different climates (usually one snowy, one sunny) — offer more variety and experiences than a single trip to one destination might."
And now that you know what it is, you must be wondering why you didn't think of it before. All the money you could have saved, and time you could have maximised in one place that offers two very different experiences with strategic holiday planning! We're with you. Now that we know what it is, we can start planning for this new year. Here's where you can go:
Japan
A little sun and snow is good for the soul, and Japan might just be the best place to go. Head to Sapporo for a pint of its best beer, skiing, and its annual snow festival — think Macy's Thanksgiving parade except the floats are massive snow and ice sculptures. Japan sure does have many winter attractions.
And for history lessons and a little warmth, Kyoto is the best option. Accessible by train from Sapporo, there's plenty of majestic temples, imperial palaces, shrines, and bamboo forests worth exploring in the city.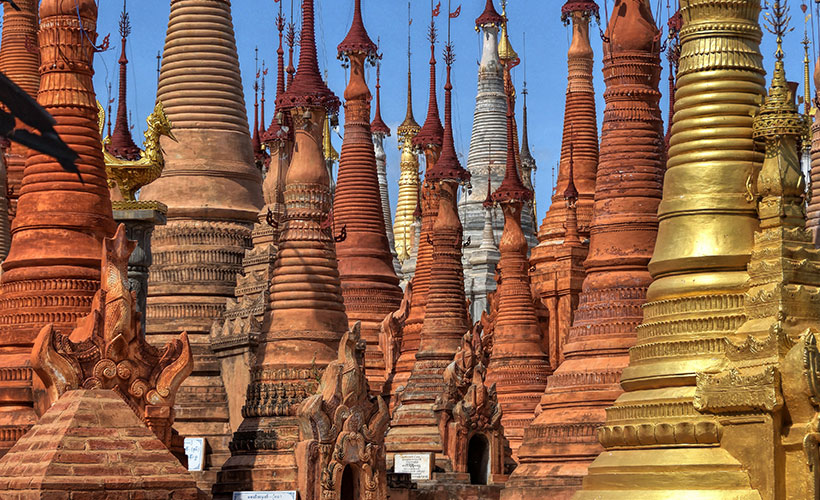 Myanmar
In between visiting monasteries, Buddhist temples, eating gold leaf rice (served with feta cheese, rosemary, and goes the best with pork curry) and drinking cheap beers while exploring the city of Mandalay, there's plenty of hiking to be done in Myanmar. Just an hour out of the city, is the beautiful Deedoke waterfall perfect for relaxation around clear turquoise water. For something a little cooler though, there's no other place than the snowy mountains of Putao where you can trek Hkakabo Razi, possibly the highest mountain in Southeast Asia.
India
Be enchanted by the beauty of Ladakh by exploring the Zanskar Valley, best known for its steep terrains and snowcapped mountains. But if you'd rather sit back, relax, and row, there's no better place than the Pangong Tso; this lake is perfect for camping and ice skating during the winter when it freezes. For a little heat and a change of scenery, the sand dunes of Nubra Valley will be able to help with that.
Argentina
There's endless sightseeing and culture to be immersed in Buenos Aires and sunbathing while having a drink or two at Mar del Plata for the sunny leg of your vacay. Then, if you're feeling a little adventurous, go skiing in Patagonia, for the wintry half of your trip.
South Korea
When you're done browsing the hundreds of beauty and skincare products or hopping from one Instagram-worthy café to the next, make some time for a little sunbathing (make use of the sunscreen you picked up!) and burying your feet in white sand at Haeundae Beach. When you need to cool down, take a gondola ride up Yongpyong for a world-class skiing experience, to play in the snow, or simply relax at one of its acclaimed ski resorts.
---
You don't need to quit travelling in order to be more environmentally conscious, here are a few ways you can become an earth-friendly traveller:
---
New Zealand
One thing we hate about New Zealand is that every part of it is picturesque. It makes it harder to leave! The things we love the most are that you're always about an hour away from the ocean (crowd favourites are: Tunnel Beach in Dunedin, Raglan's Ngarunui Beach, and Piha black sand beach) no matter where you are, and it provides world-class skiing and snowboarding experiences.
California, USA
If you're a fan of wine, snow-covered mountains, and exploring the desert, then you're going to love California. For some fun in the sun, Redwood National Park offers a beautiful woodland scenery (and where a scene from Return of the Jedi was filmed), there's plenty of surfing to be had at Salt Creek, Steamer Lane, Huntington and more. Then, take a seat in the Squaw Valley gondola for some stunning views from 2,000 feet before skiing.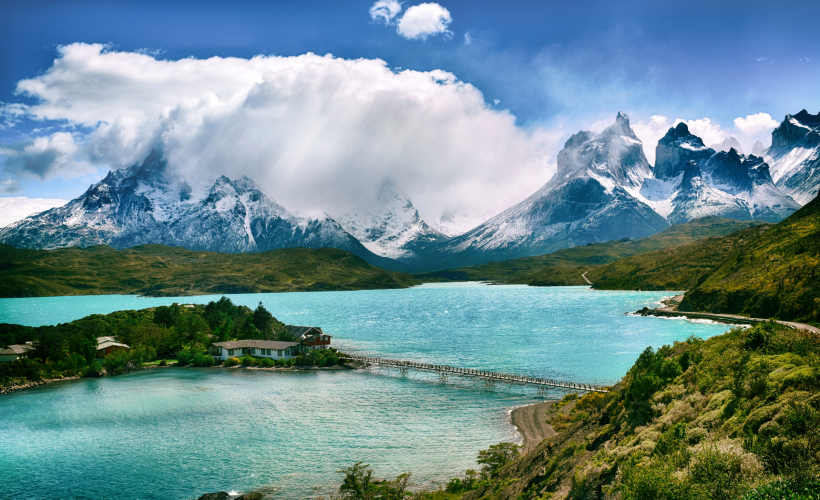 Chile
To get the most out of a fire and ice holiday in Chile, visit in austral autumn (March to May), when temperatures are optimal in the southern ice fields of the Patagonian Andes and searing in the Atacama Desert up north. Don't miss out on the stunning jade-green glacial waters at Torres del Paine National Park, swimming in Chile's magical marble caves at General Carrera Lake, or watching the sunset at the Atacama Desert – a place that's been said to resemble the landscape of Mars – except this wouldn't take us hundreds of days to get to. A steal!
Brazil
The South American country is synonymous with bright colours, festivities, and a stunning landscape. Have a drink and relax under the sun at the finest resorts on Santa Catarina or be surrounded by clear turquoise water in Maragogi. When it's time to head for a cooler climate to chill at, Urubici will not disappoint.
France
Let your sunny adventure begin by burying your feet in the sandy dunes of Pilat, just an hour away from Bordeaux. You can also swim at one of the stunning beaches along the Nice coast – don't forget sunscreen! And when you're done with that, drive up to the Maritime Alps to cool off. Alternatively, you can travel to Montgenèvre for picturesque snow-covered mountains and skiing adventures.
Which fire and ice trip would you take? Let us know in the comments below!
Get all the latest travel stories from Zafigo. Follow us on Facebook, Twitter, and Instagram