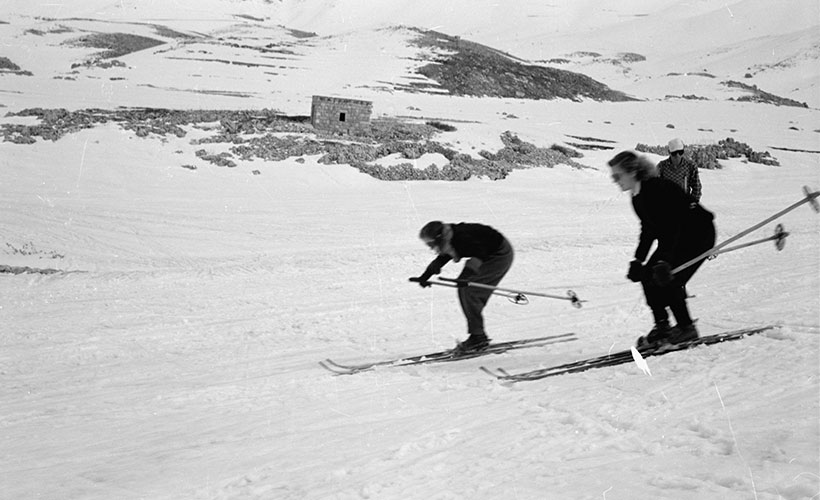 You wouldn't think it, but should one want to go skiing in the Middle East, make a trip to the Cedars Ski Resort located in the Bsharri Mountains of north Lebanon. The resort is located near the country's Cedars of God forest reserve. The cedar tree has been synonymous with Lebanon since ancient times and is even featured on the country's flag. The Cedars Ski Resort is about two hours from Beirut. The forest is filled with ancient trees, many of which were used to build important religious sites in the area. At 3,000 metres, the Cedars have a higher altitude than many of the other ski resorts in the area, which means that it enjoys a slightly longer season.
Skiers first came here in 1920 and have been returning ever since. In 1953 the government installed the first lift at the Cedars. This chairlift is no longer in use. Five T-bar lifts are in a large basin and can take skiers to the peak of the mountain for off-piste skiing or down-hill trails. The ski runs were extended and new lifts were installed in 2005. More recently around 15 million US dollars was invested to improve the facilities and expand the resort. Improvements to accommodation, equipment, safety, and services were done.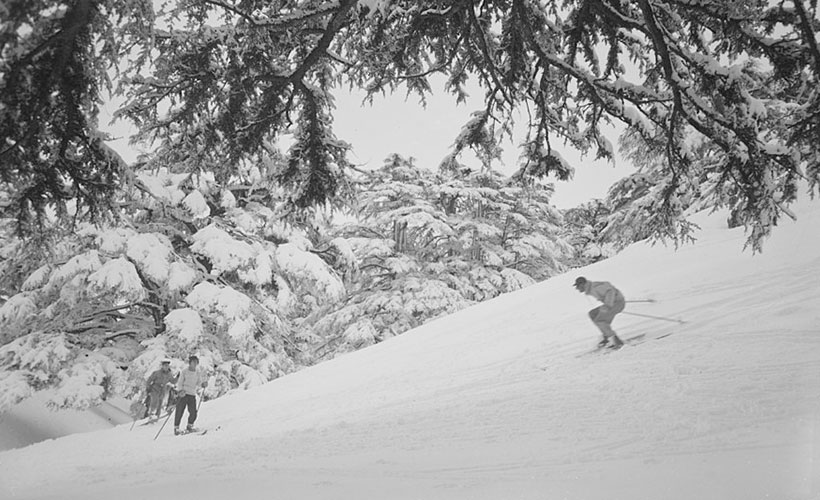 The Cedars are Lebanon's oldest ski resort with peaks of over 3,000 meters. The Cedars have 13 pistes, with the highest being around 2,700 meters above sea level and the highest vertical drop is 775 meters. The area blends quality snow with amazing natural scenery while the pistes form a natural amphitheatre.
Ski season at the Cedars sometimes starts as early as November, lasting into late April. The resort offers four gentle slopes for beginners with snow-wire lifts, while there is cross-country (total length of about 10 kilometres) and a wide variety of après-ski offerings for more experienced skiers.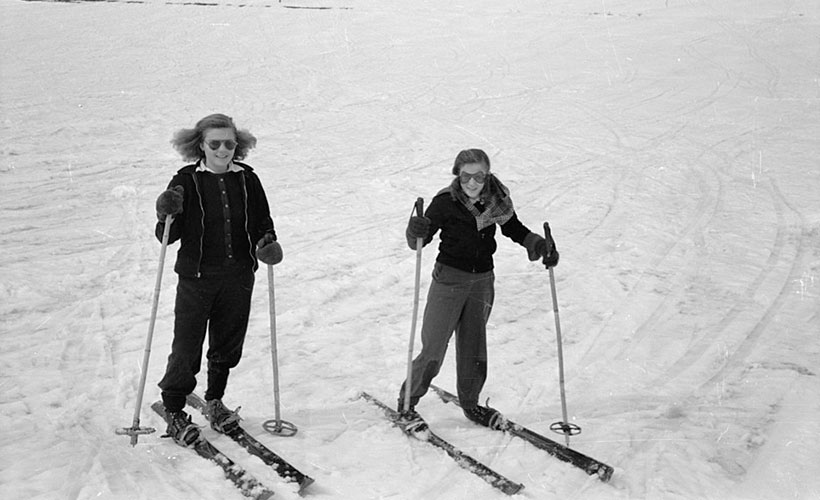 The area has plenty to do when you're not on the slopes. There are numerous monasteries, churches, and villages spread throughout the valley. A visit to Bsharri will take you to the home and resting place of the famous Lebanese poet, artist and novelist, Gibran Khalil Gibran. The village has a museum dedicated to him and showcases some of his work including drawings and paintings, along with some of his personal effects.
Visitor can reach the Cedars via one of three ways. The most exciting is from Deir Al-Ahmar in the Beqaa valley. A more direct way is from Chekka to Bsharri, where you can take either of two roads. The old road has hairpin curves and leans past the entrance path of the Qadisha grotto, while the new road is likely to be the easiest of the three. Rest assured that all three roads offer spectacular views along the way.
27917, 26604, 22466
Get all the latest travel stories from Zafigo. Follow us on Facebook, Twitter, and Instagram.