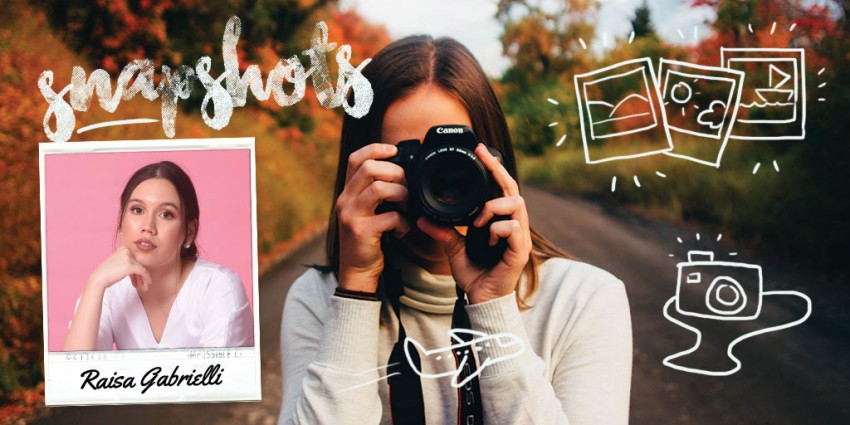 Due to an endless amount of negative media coverage, you're probably wondering whether Myanmar is still safe to travel to. To put it simply, yes, but you can read about the not-so-simple answer here. Myanmar is a land unlike any other for its upkeep of local traditions, like how men wearing longyi and women wearing thanaka. Also, most can appreciate how affordable it is to holiday there. If you haven't been to this beautiful country already, here's a quick visual tour of Mandalay:
Mandalay Hill
The perfect sunrise or sunset destination with a glittering temple located at its peak, Mandalay Hill is a photographer's dream come true. Even if you only take photos for the 'gram. Don't worry about having to trek all the way up, you can ascend via tuk-tuk (auto rickshaw) and once you arrive, an escalator will bring you to the temple.
Kuthodaw Pagoda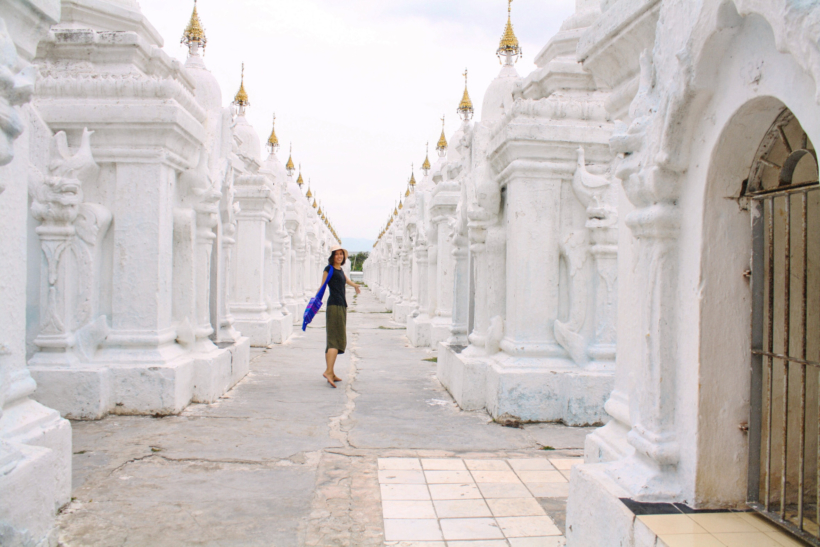 Kuthodaw Pagoda is a Buddhist stupa that's home to what's known as the largest book in the world. You'll find this stunning white and gold UNESCO World Heritage Site situated in the vicinity of Mandalay Hill, and can experience it for free.
Mingun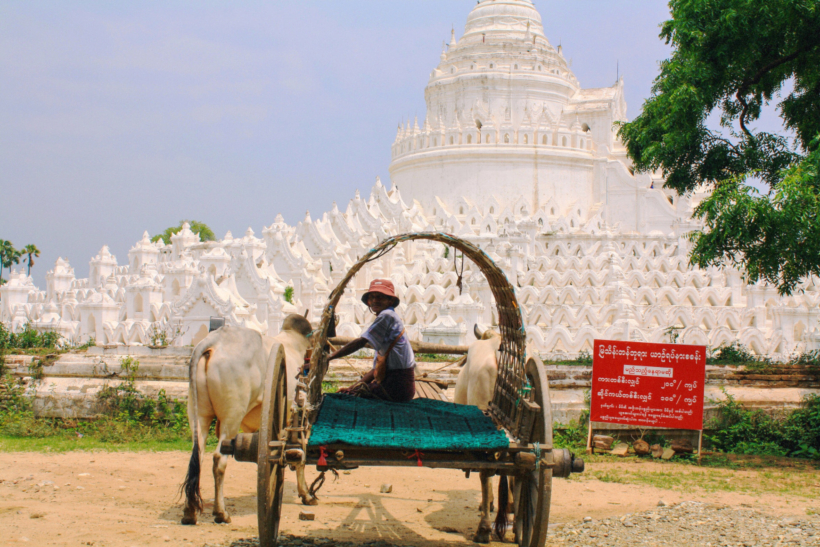 Located nearby Mandalay are several ancient cities ideal for day trips. The most famous are Mingun and Sagaing, due to their close proximity to one another. Mingun is home to a big bronze bell from the 19th century and several breathtaking temples, such as Hsinbyume Pagoda and Pahtodawgyi Pagoda.
Sagaing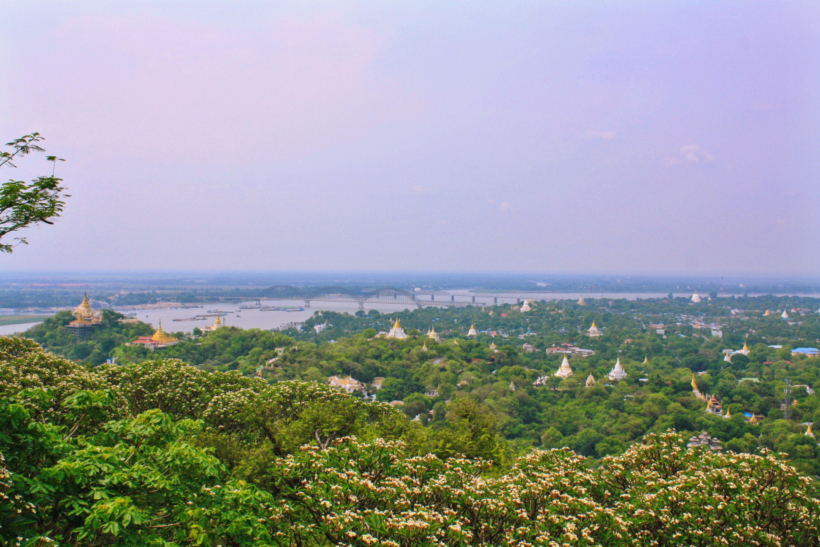 Although the view from Mandalay Hill is impressive, the view from Sagaing Hill is even more so. Probably because of the endless ancient pagodas peeking through the forestry. Besides temples, there's also a Buddha Museum and Archaeology Museum in Sagaing. In order to sightsee around Sagaing and Mingun, you need to buy a combined ticket for MMK5,000 (approximately USD3.60).
Mandalay Marionettes Theater
Myanmar is known for its handcrafted puppets, which are oftentimes incredibly elaborate. To truly appreciate the art, I suggest catching a traditional puppet show. The Mandalay Marionettes Theater hosts shows daily from 8.30pm-9.30pm.
Food
Saving the best for last, the food in Myanmar really is the highlight of a trip to Mandalay. Not only is the produce fresh and locally-sourced, but main courses are typically served with numerous side dishes, giving you a well-rounded meal. Recommended dishes to try: tea-leaf salad, eggplant salad, seaweed salad, local curry, and any type of noodle dish.  
*All photos courtesy of author
Snapshots is our photo essay section, where we ask readers to share a curation of their favourite images to tell the story of their city or a destination they have travelled to. We welcome contributions from readers; if you have a photo story to share, email editor@zafigo.com and indicate 'Snapshots' in the subject line. Published submissions will receive a token sum from us. 
Get all the latest travel stories from Zafigo. Follow us on Facebook, Twitter, and Instagram.