A lot of people enjoy walking, seeing how it's a serene, mildly physical activity that may help you clear your mind. Of course, there are health benefits to physical activity – it generally makes you feel better and improves sleep. However, going for long walks through a crowded (or polluted) city isn't ideal. When it comes to idyllic destinations for activities like walking or hiking, New Zealand is second to none.
So before you plan your next trip to the great outdoors, consider these four tranquil spots in New Zealand for you to explore:
Hunua Ranges Regional Park
Just an hour's drive from Auckland, hiking the Hunua Ranges allows you to take it slow and admire the nature around you. Covering a whopping 400 square kilometres, a visit here will reward you with incredible waterfalls, wildlife, and numerous walking tracks of varying durations and grades. On the subject of relaxing activities, if you're into fishing, anglers can go trout fishing at Mangatangi or at the Mangatawhiri Reservoir. Do note that you'll need a special license for this and that it's available at most sporting or fishing shops.
---
New Zealand is pretty safe for a woman to explore. But the question remains; do you go North Island or South Island:
---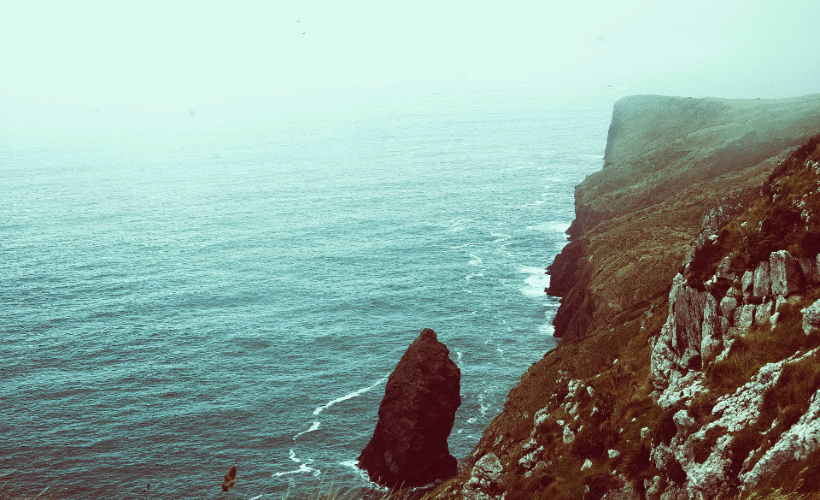 Dunedin's coastline
Many argue that New Zealand's South Island is more picturesque than the north. What with places like the dramatic Otago Peninsula coastline of Dunedin, perhaps they're not wrong in believing so. This region is one of incredible and unique landscapes coupled with great biodiversity. Endemic locals such as the little blue penguin and the rare yellow-eyed penguin that can be seen here and here alone.
Exploring the coastline will take approximately hours, meaning that you can start at about 9AM and be back for a hearty lunch by 1PM. Needless to say, this is also a great chance for socialising, seeing as how the usual tour rounds may have up to 15 participants. As far as the choice of the location in question goes, the Lovers Leap coastal walk is considered a favourite.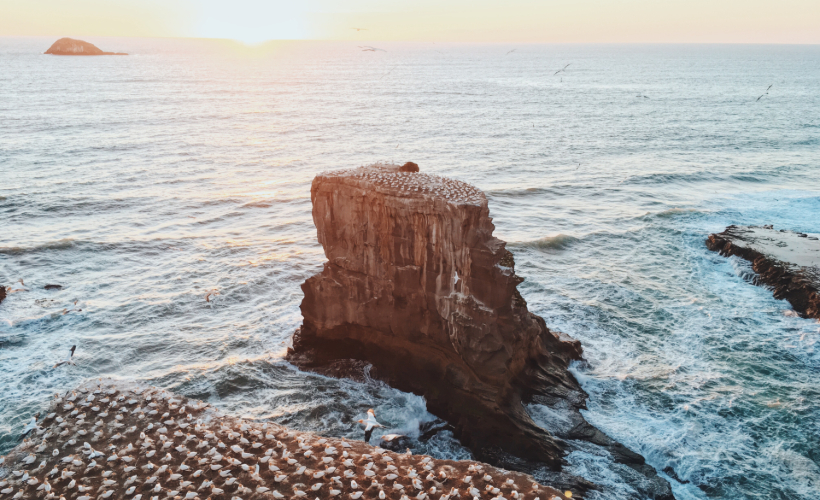 Waitakere Ranges
Another incredible place for hiking in New Zealand is the Waitakere Ranges that boasts amazing mountain trails where you can see the kauri dieback trees. These native trees are found throughout the Upper North Island and are an important part of the region's indigenous forest. They're also among the world's mightiest trees, so they're quite a sight. The challenge here lies in the fact that the kauri dieback disease seems to be killing kauri trees in the region and it is careless hikers who are contributing to this devastating effect.
While nature is meant to be enjoyed and appreciated by all, when enjoying your walk here, be a responsible traveller. The key to avoiding this lies in keeping your equipment (shoes, tires, and so on) clean as well as by staying on the track and off kauri roots. Those who decide to go hiking with a pet might want to consider keeping them on a leash in order to avoid spreading the disease.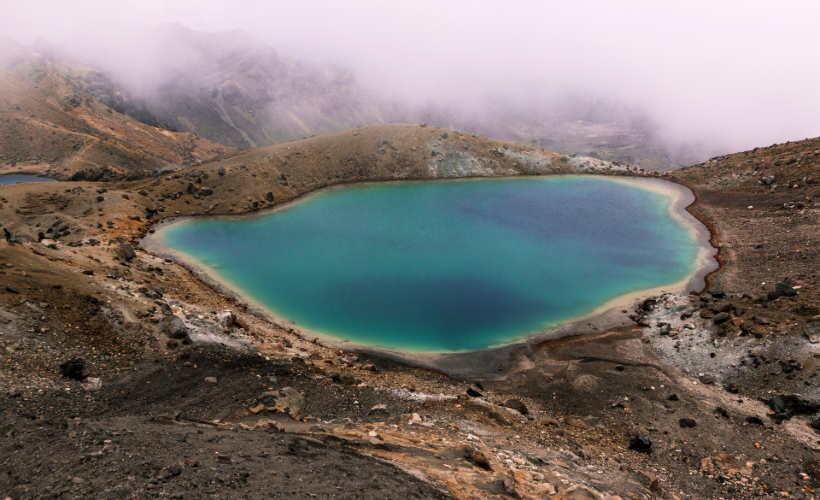 Tongariro Alpine Crossing
Another beautiful and scenic location for hiking is the Tongariro Alpine Crossing in Tongariro National Park. A World Heritage site, what makes it unique is that it has the distinction of a dual-status – for natural and cultural significance. It goes without saying that the place itself is incredible, however, the majority of those who've already wandered this trail say that having a guide is absolutely necessary when taking on this tramping track.
Popular for day hikes, the journey itself can sometimes seem intimidating or confusing, which is why having a guide will ensure that you can just enjoy the hike. This way, you can focus on the incredible landscapes that surround you and have someone else worrying about the next step on your journey when it comes to getting from point A to point B.
Overall, it's worth keeping in mind that New Zealand is just brimming with beautiful and scenic locales to explore – these are just a mere few. Wherever you choose to go, just know that when it comes to walks, hikes, or nature trails, New Zealand is always a great idea.
29864, 31814, 27698
Get all the latest travel stories from Zafigo. Follow us on Facebook, Twitter, and Instagram.