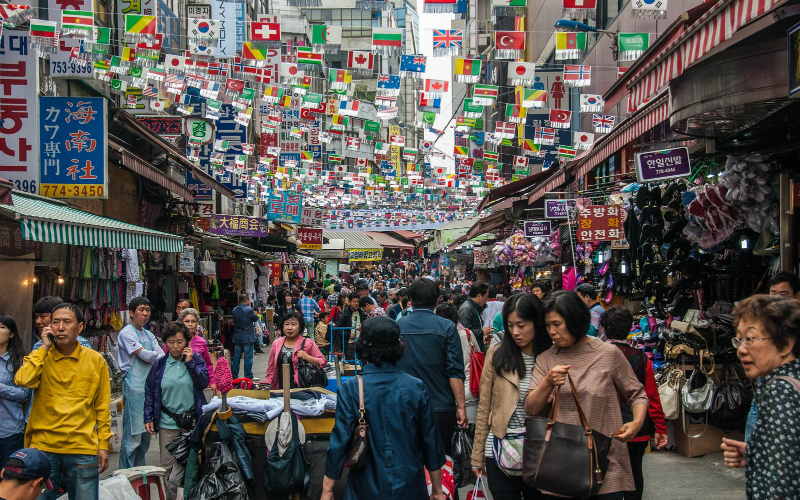 From traditional markets and late night shopping districts to street shopping, swanky malls and subway stores, Seoul is a haven for shopaholics. Where should you go to make the most of your Korean Won? Here's a guide to the Seoul's top 10 shopping malls and retail districts to get some serious retail therapy.
Top tip: Check out the Visit Korea Discount Coupon 2016 where you can get some good deals on cosmetics, coffee shops, electronic and more.
1. Myeongdong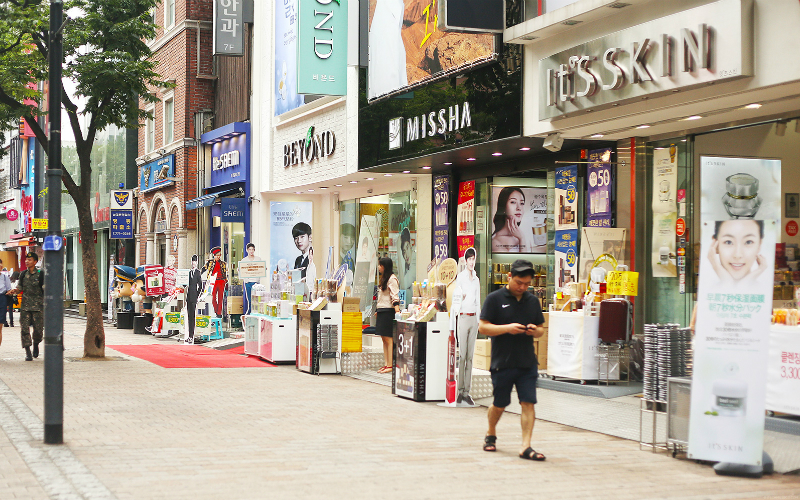 Best deals: Beauty products
Myeondong is lined with shops offering the very best Korean skincare and cosmetics, with products selling at nearly 30% – 50% cheaper than what you would have to pay outside of Korea. There are multiple outlets of popular homegrown brands such as Missha, Innis Free, Tony Moly, Skinfood, Etude House, and Nature Republic. Beside cosmetics, you can find a lot of shops selling trendy clothes, shoes, bags, and accessories at very reasonable rates along with delicious street food. Look for them along the narrow alleys.
Top tip: Most of the cosmetic and beauty product shops are eligible for tax refund for purchases above KRW30,000 (about USD30) so do ask for a tax rebate form if your purchases exceed the said amount. From experience, I'd say you probably will!
Getting there: Take subway line 4 to Myeongdong and take exit 5, 6, 7 or 8. Alternatively, you can also take subway line 2 to Euljiro-1-ga and move toward exit 5.
2. Gangnam Underground Shopping Centre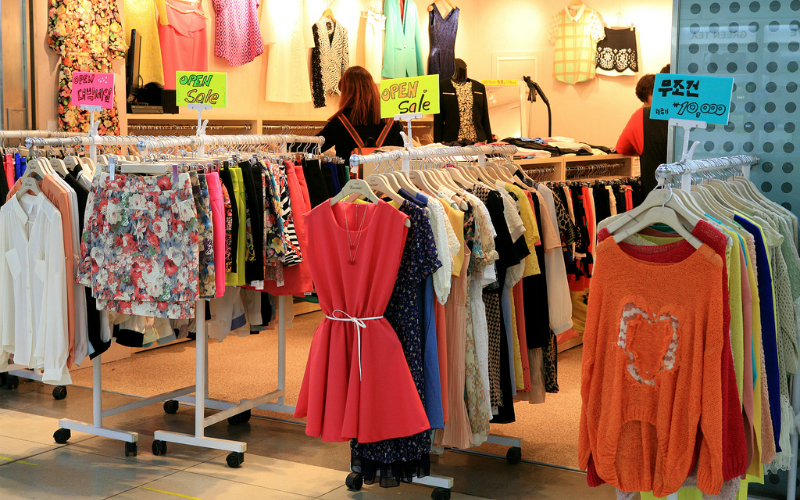 Best deals: On-trend apparel
It's lesser known and therefore, not as popular among tourists compared to other shopping districts but Gangnam Underground Shopping Centre promises a fashion adrenaline rush if you are craving for something elegant and chic without hefty price tags. A top choice for local women to go hunting for the latest trends, the shopping arcade has over 100 shops selling everything a trendy fashionista needs: Lace socks, miniskirts, knit sweaters, jackets, dresses, scarves, choker pendants and more, with prices as low as KRW5,000-10,000 (around USD5-10).
Top tip: You are likely to get a better discount if you pay with cash over credit card.
Getting there: Take Line 2 or the new Bundang Line to Gangnam Station; the underground shopping centre is connected to the station.
3. Namdaemun Market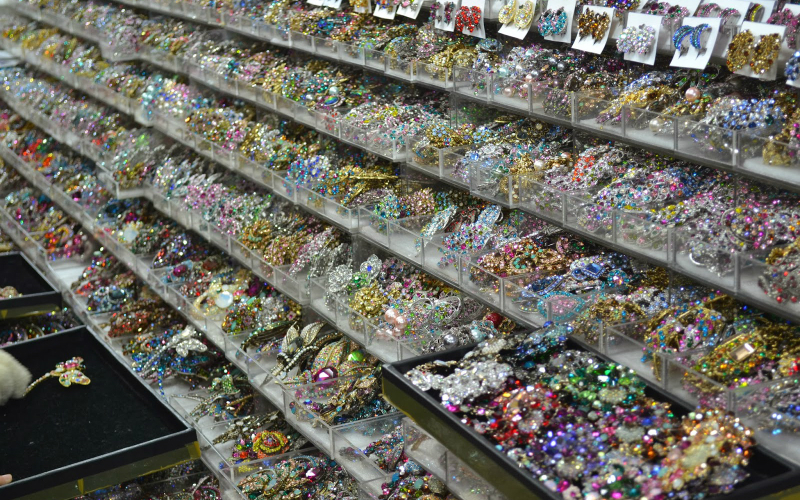 Best deals: Fashion accessories and everyday goods
The largest traditional and wholesale market in Korea, Namdemun Market covers a whopping 10 acres and houses nearly 10,000 shops! Besides clothes and cosmetics, some of the best purchases at Namdemun would include sunglasses and frames (there is an entire street filled with optician shops), souvenirs like key chains, fridge magnets, stainless steel kitchenware, carpets, lacquered sun umbrellas, stationery, hanji (traditional handmade Korean paper,) and various types of ginseng products.
Top tip: Make a stop at E-lengdang Mall for a huge collection of crystal brooches to add some sparkle to your blouses, dresses and scarves.
Getting there: Take subway line 4 to Hoehyeon station and walk take exit 5.
4. Dongdaemun
Best deals: Young designer labels
Most malls and shops may close by 10PM but Dongdaemun is open almost 24 hours, so if you're looking for late night shopping, this is the place to go. The district has nearly 26 shopping malls that are operational from 10AM to 5-6.30AM, and most shops focus on trendy outfits, young designer labels, sporting and leather goods, and shoes. The best time to visit Dongdaemun is after 10PM. when street front shops around the malls open.
For hot purchases and deals, hunt down Doota Mall, Migliore, Good Morning City, Lotte Fittin and Hello apM.
Top tip: Look for a 'Made in Korea' label, a sign of good quality, and feel free to hassle over the prices.
Getting there: Take line 1 or 4 to Dongdaemun station and exit through door 8 or 9. Alternatively, take line 2,4, or 5 to Dongdaemun History and Culture Park.
5. Insa-dong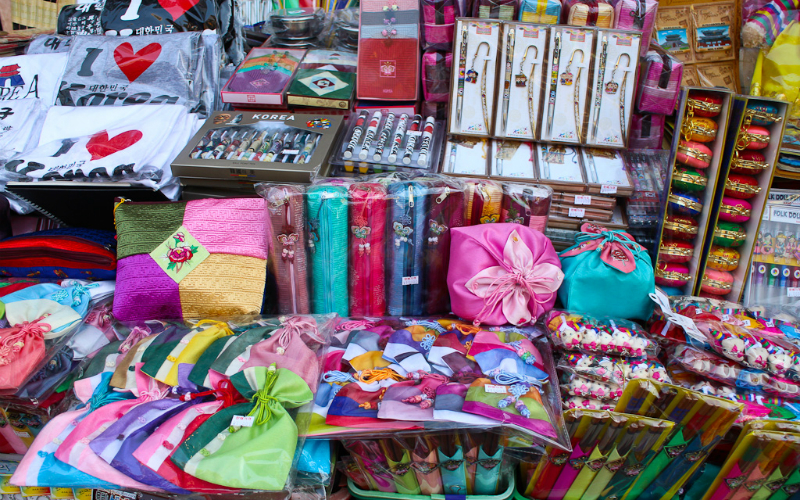 Best deals: Korean handicrafts
Located in the heart of the city and a mere 20 minutes' walk from Gyeongbokgung Palace, Insa-dong is where everyone goes to shop for traditional Korean folk crafts and souvenirs. You will find a multitude of shops selling face masks, tea, calligraphy items, metal bookmarks, cloth drawstring bags and pouches, wooden chopsticks, postcards and diaries made of hanji, wooden jewellery boxes, age-old ceramics, sculptures and handmade paintings.
Top tip: Make your Seoul trip memorable by purchasing a handmade painting and getting your name inscribed on the back in Hangeul calligraphy.
Getting there: Take line 3 to Anguk station and exit through door 6. Alternatively, take line 1 Jonggak station and exit through door 3.
6. Gwangjang Market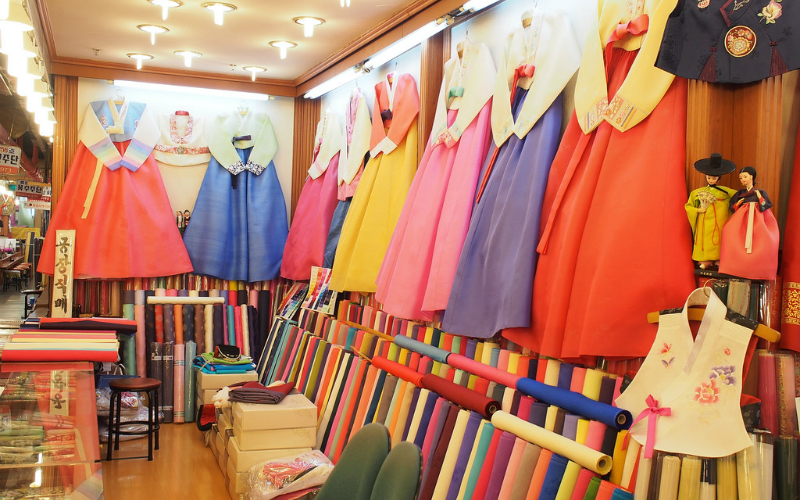 Best deals: Food and fabrics
Gwangjang Market is Seoul's oldest traditional market, set up way back in 1905, and is famous for its vast selection of food and fabrics. The moment you step in, you will be hit by an overwhelming aroma of the most popular Korean street food including mayak kimbap, bindaetteok, and varieties of kimchi. If you are not hungry, head to the second floor and you will find yourself amidst a world of colour and fabrics. The market sells every conceivable type of cloth you can imagine, from silk to satins, linens and simple cottons. Buy in bulk and have them tailored into your dream outfit or made into soft furnishings for the home.
Top tip: Go on a weekday morning and you're more likely to get better deals as it's relatively quiet, so vendors are more willing to bargain.
Getting there: Take line 1 to Jongno-5-ga station and exit through door 7. Walk straight ahead and take a right, continue walking for about 200m and you will find the market on your left.
7. Edae/Ewha Women's University Shopping Street
Best deals: On-trend apparel on a budget
As the name goes, this shopping street is located right outside the Ewha Women's University so you can expect two things: The latest fashion trends, and super affordable prices (KWR5,000-10,000 or about USD5-10).
Edae is great for stocking up on hippie, relaxed styles. You will find hordes of shops and boutiques selling runway-style outfits, bags, shoes, and accessories.
Top tip: The best time to go is in the early afternoon as most shops come to life past 12PM, and you will be done before the evening shopping rush sets in.
Getting there: Take line 2 to Ewha Women's University and exit through door 2 or 3.
8. Hwanghak-dong flea market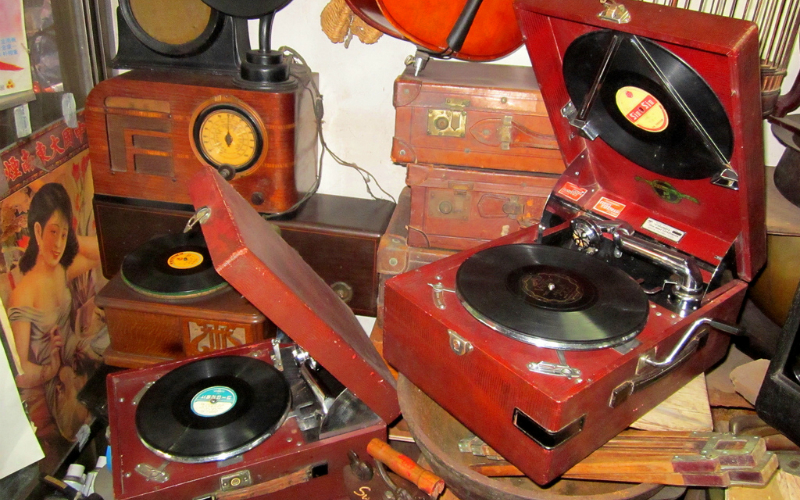 Best deals: Vintage items
Along the famous Cheonggyecheon Stream but far from tourist crowd lies Hwanghak –dong flea market, which draws local vintage lovers. Manned mainly by ajjumas and ajjoshis, Hwanghak-dong is a proper flea market that's chock-a-block with all manners of retro collectibles: Typewriters, records, electronics, antique metal flasks, coins, hiking equipment, and ceramics. Look closely through the piles of items crowding the shops to take back a classic memento to remember your trip by.
Top tip: Look for shops selling metal artefacts, which make great decorative items for the home.
Getting there: Take line 1 or 6 to Dongmyo Station and exit through door 3. Walk in the direction of Jongo-ro 58 gil to reach the flea market.
9. Chug-Pyung Hwa Market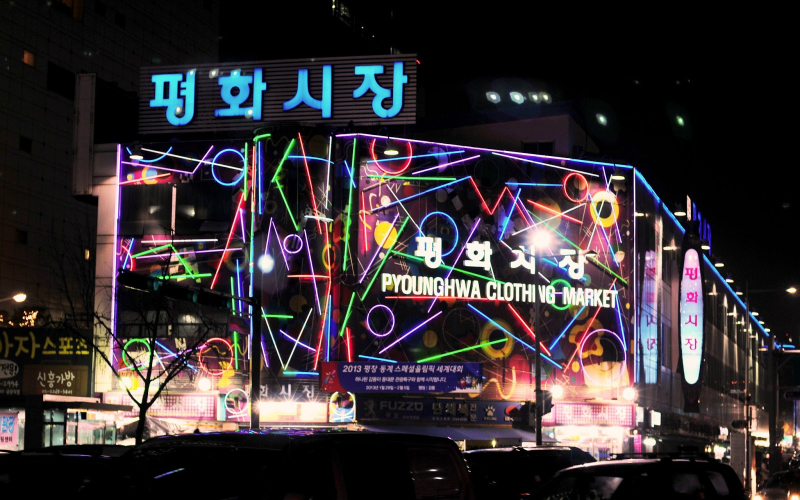 Best deals: Korean fashion
You know all those cute, whimsical apparel you see at Korean boutiques or online stores? Here's a secret: They come from this market. Located close to Dongdaemun, the six-storey fashion mecca will complete all your fashion needs. Prices are not cheap but do fall within the affordable price range (KWR15,000-30,000 or about USD15-30) and are of good quality. The market remains open till late night so you can take your time to select and shop.
Top tip: Head to the 4th and 5th floor of the market to find your favourite online store replicas.
Getting there: Take line 1 or 6 to Dongmyo Station, and exit through door 6. Alternatively, take line 1 or 4 to Dongdaemun Station and exit through door 4 or 5.
10. Jongno Jewellery District
Best deals: Diamonds
Treat yourself to something spectacular and flashy at Jongno, where over 300 shops sell designer and gold jewellery set with diamonds, rubies, amethysts. Prices are 30%- 40% lower compared to other stores. Primarily a wholesalers market, you can also find retail stores dealing in small quantities. You can get your designs custom made or look around for reproductions of your favourite styles.
Top tip: Unsurprisingly, Jongno draws many couples who are planning their big day and looking for that memorable sparkly without taking up too much of their wedding budget.
Getting there: Take subway line 1,3 or 5 to Jongno – 3-ga station.

Get all the latest travel stories from Zafigo. Follow us on