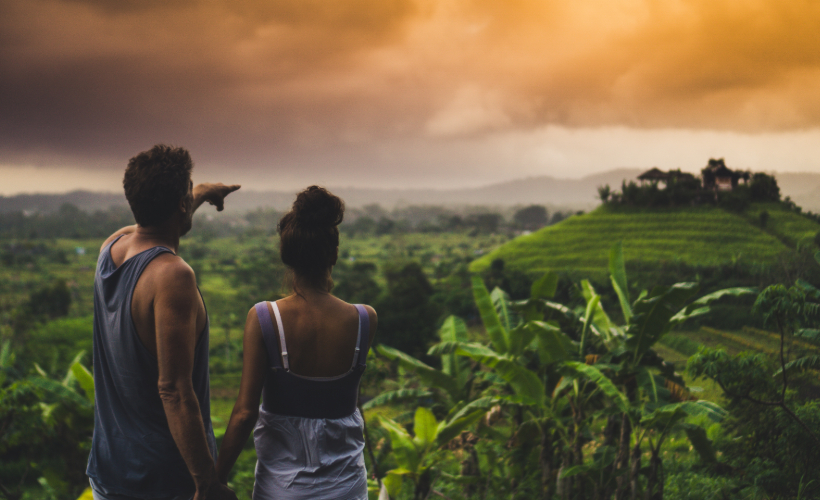 The world is filled with incredible wonders and unforgettable sights. With limited time and resources, it can be challenging to prioritise which places to visit. When trying to decide where your next great adventure will take you, here are some of the world's best otherworldly landscapes that you can't miss:
Bali, Indonesia
Bali has long topped the list of travellers in search of an otherworldly landscape. With lush forests, crystal clear waters, and ancient temples, Bali is a destination that balances fun and culture for an unforgettable trip. It's impossible to visit this island without feeling as though you've become an explorer of a bygone era, discovering something new and amazing for the first time.
While travelling in Bali, try the incredible brunch spread at the Soleil restaurant and make your way to Ubud for a photo of you on a giant swing overlooking the expanse of the jungle. On your way back from the swing, stop at Casa Luna for cocktails or enrol in one of their cooking classes to learn traditional Indonesian cooking methods. While the beach certainly has its draw, Bali is about so much more than lounging in the sun. Ubud is also famous for its terraced paddy fields, a landscape unlike any other.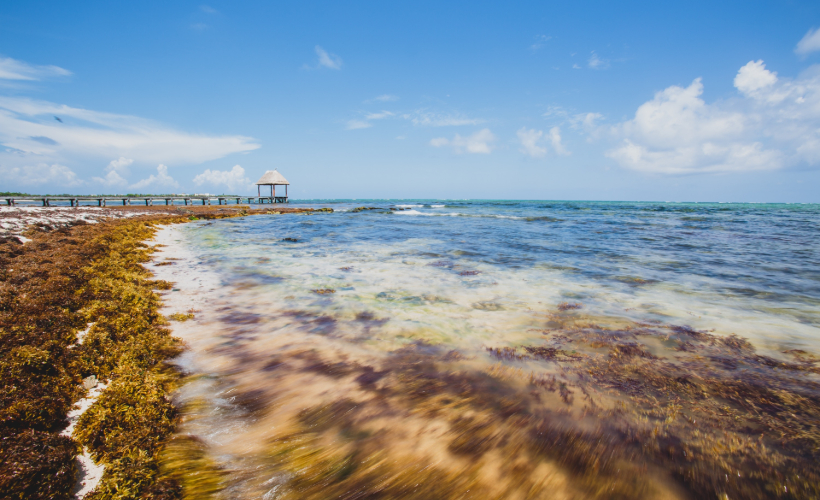 Mayan Riviera, Mexico
Mexico gets a lot of hype in the media about being unsafe. However, it's important to remember that much of this is televised by Western media. While some areas are unsafe throughout Mexico, there are many areas catered to tourists and travellers that are safer than many places that visitors called home. The Mayan Riviera is one such area.
The Mayan Riviera is replete with white sand beaches and ancient ruins. It's also home to one of the most beautiful beaches in the world, Tulum. This white sand beach is protected by a reef in an ancient cove, overshadowed by the ruins of a Mayan watchtower. If a hotel doesn't appeal, you can find other forms of safe and comfortable accommodations in Tulum itself.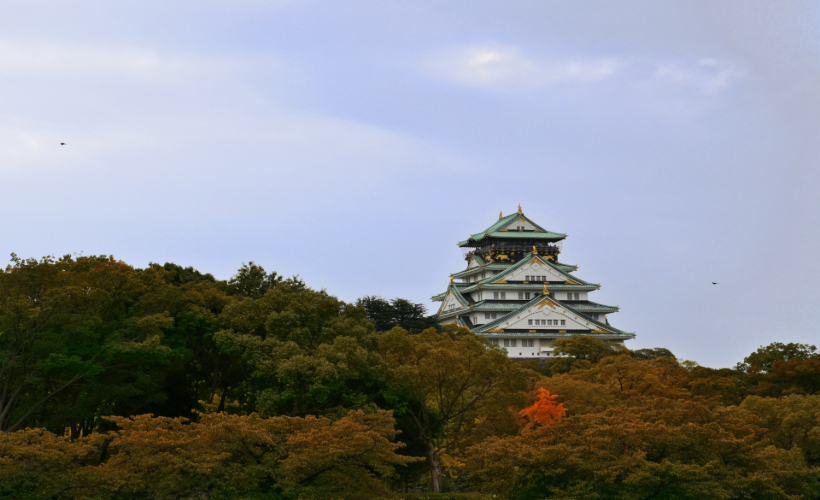 Osaka, Japan
Osaka, Japan, offers an incredible experience that's safe for both solo women travellers and families. The best time to visit is during the early spring when the cherry blossoms, or sakura, bloom. Also referred to as hanami, cherry blossom viewing is a natural event turned cultural. Many people take time away from work to spend time wandering the parks or picnicking under the mesmerising blooms.
One of the best viewing points is Osaka Castle, a beautiful white temple that overlooks the sakura. While in the area, hop aboard the sushi train at Genrokuzushi Dotonbori, said to be the original sushi conveyor belt restaurant. There, you grab what you want off the kaiten belt (sushi conveyor belt) and eat to your heart's content. You'll also want to pose in front of the giant replica of tuna sushi outside the restaurant; it's a famous tourist photo op.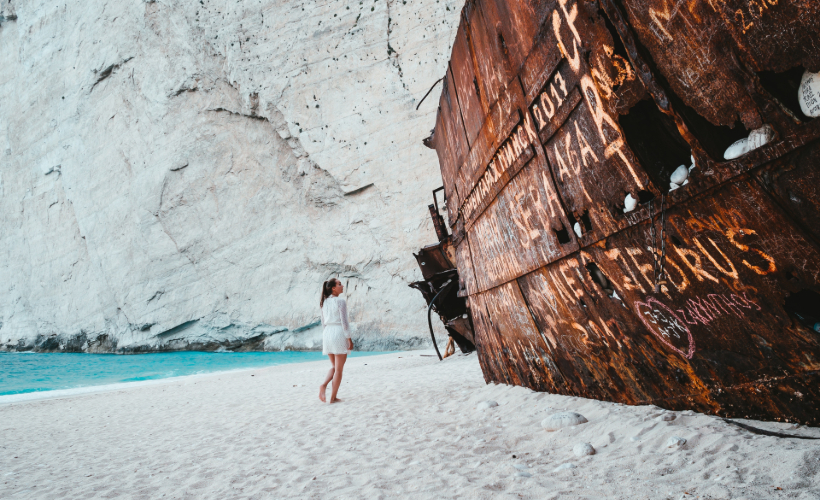 Zakynthos, Greece
Greece also tops a lot of travel lists due to its relative safety for women travellers. Usually, cities like Santorini and Mykonos top the must-see list of travel destinations in Greece, but Zakynthos is truly otherworldly. With towering cliffs, white beaches, and clear waters where sea turtles like to play, there's no other place in the world quite like Zakynthos.
Take a walk on Navagio, also known as Shipwreck Beach, and take photos with the old ship from which it got its name. Kayak through the Blue Caves, and hike along the towering white cliffs. Finally, spend your evenings at the Jungle Bar Cafe, one of the hottest bars on the island, and then turn in at an affordable luxury villa or treehouse.
Copacabana, Bolivia
Not to be confused with the Copacabana in Barry Manilow's hit song, Copacabana in Bolivia is a town on Lake Titicaca, considered the world's highest navigable lake. Copacabana is usually considered a stopover destination while touring Bolivia or if venturing over from neighbouring Peru. The massive lake under sweeping mountains is a wonder to behold and a safe area to explore.
While visiting Copacabana, make the journey south to check out the Uyuni Salt Flats, a vast expanse of dry salt that is metres deep. Venture there after a light rain and the entire expanse becomes a perfect mirror of the sky above. There's no other experience in the world like walking the salt flats on a beautiful day and seeing the clouds beneath your feet.
Zhangjiajie, China
Zhangjiajie National Forest Park is the epitome of otherworldliness. So much so that it was used as the setting for the utopian world of Pandora in the 2009 blockbuster movie Avatar. This beautiful forested area is home to towering quartzite sandstone columns that reach up to 600 feet high. With waterfalls, naturally-occurring land bridges, and beautiful wildlife, Zhangjiajie is a must-see. Be sure to venture up Tianmen Mountain and see the view from 4,600 feet on a cliff-side balcony and glass walkway.
Huay Xai, Laos
Huay Xai is in the Bokeo Province of Laos. It's a small town, where travellers usually spend a day or two before moving on. The main attraction here is the Bokeo Nature Reserve, where you can interact with gibbons which were once thought to be extinct. After you interact with these adorable primates, you can hike through the mists of the jungle, along waterfalls and towering trees, that'll have you feeling like you walked onto the set of The Jungle Book.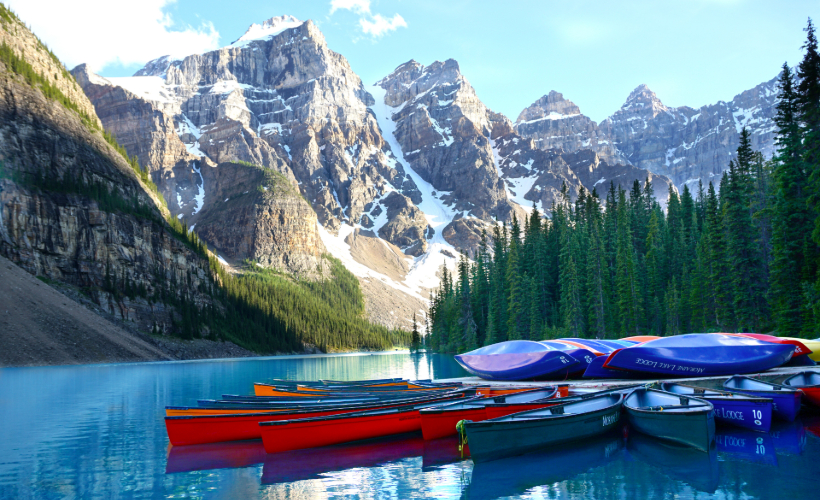 Banff, Canada
Banff in Alberta, Canada is both a resort town and Canada's most beautiful national park. It's incredibly safe for women travellers and solo adventurers to visit, as long as proper care is taken when venturing out on a hike in the forest. Among the trees is the incredible Fairmont Banff Springs, a luxury hotel that's over 200 years old and built to emulate a Scottish baronial castle.
Lake Louise is the diamond in the rough in Banff and will make you feel as though you've stepped into a dream. This glacier-fed lake is surrounded by imposing mountains and shines an ethereal turquoise blue in the sun. With towering trees and endless adventures, Banff will make you feel as though you've stepped back in time.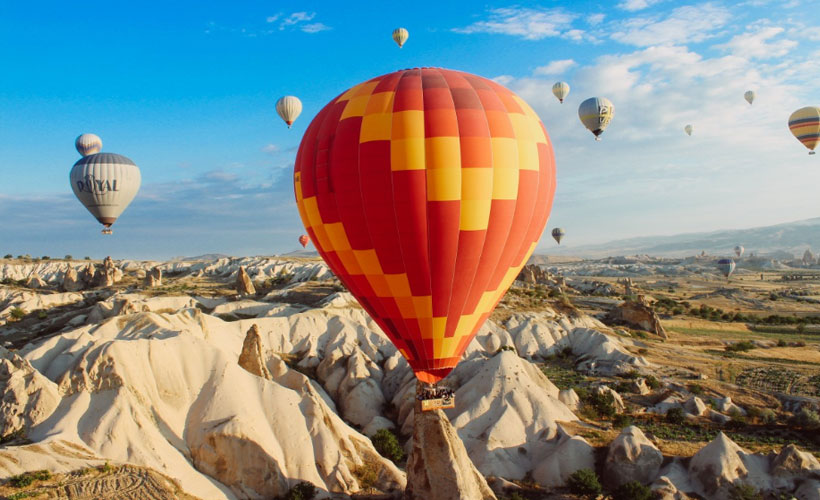 Cappadocia, Turkey
Famous for hot air balloon rides, Cappadocia in Turkey is surrounded by rock formations called 'Fairy Chimneys', which gives you a pretty clear indication of how otherworldly this locale truly is. As Cappadocia is in the middle of Turkey, it's safe from the dangers often faced by the borderlands near Syria.
The highlight of Cappadocia is the aforementioned hot air balloons, hundreds of which float through the air over the rock formations and town below. There are also caverns carved into the stone walls that were once ancient homes during the Bronze Age.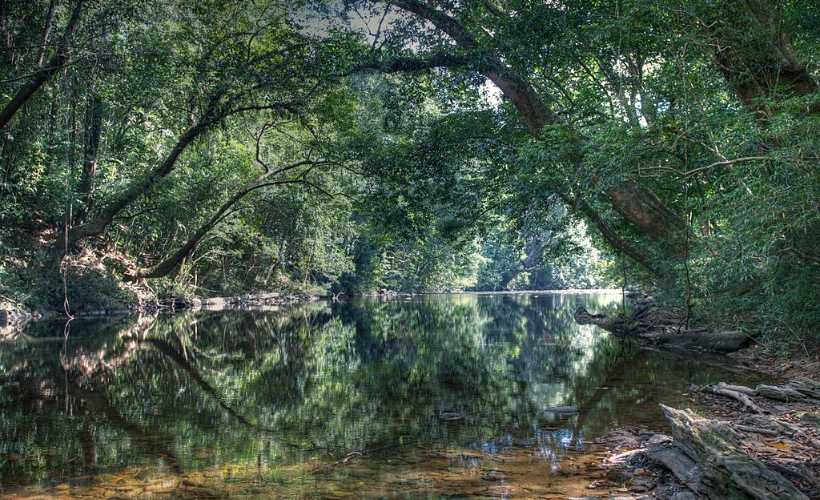 Taman Negara, Malaysia
Believed to be the oldest jungle on the planet, Taman Negara (translated to National Park) in Malaysia boasts one of the most beautiful, well-preserved rainforests in the world, and covers over 1,700 square miles.
There are clear hiking trails for those with an adventurous spirit, and restaurants for those who need a dose of human contact and modern living. There's accommodation for every type of traveller too — five-star abodes for those who need creature comforts or the option to camp among the indigenous people. A night hike also means catching a glimpse of nocturnal jungle animals. In Taman Negara, you'll see flowers bigger than yourself and get to walk in the treetop canopy on rope bridges.
Get all the latest travel stories from Zafigo. Follow us on Facebook, Twitter, and Instagram.