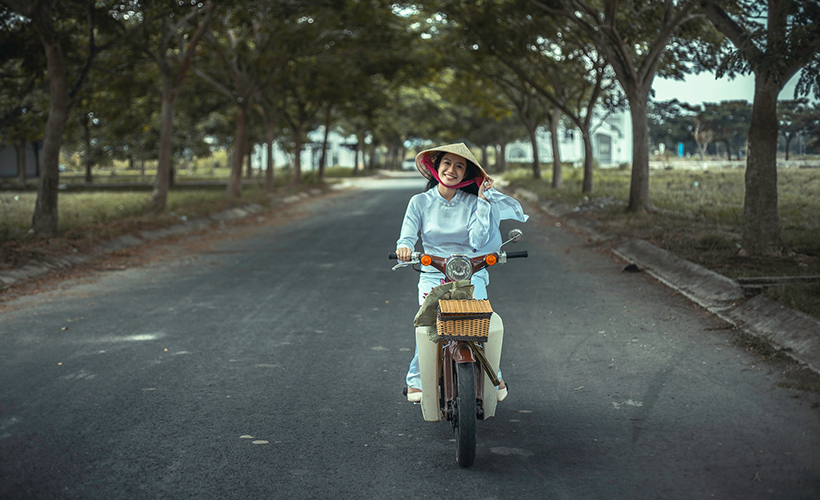 It's normal to let routine go out the window while abroad. Leaving it all behind is what travelling is about, right? Yet, while it's okay to ease up on your work and other grown-up responsibilities while you're globe-trotting, it's important to remain a responsible traveller overall. Taking a few steps to be more environmentally-friendly is one way to do just that.
1: Say no to plastic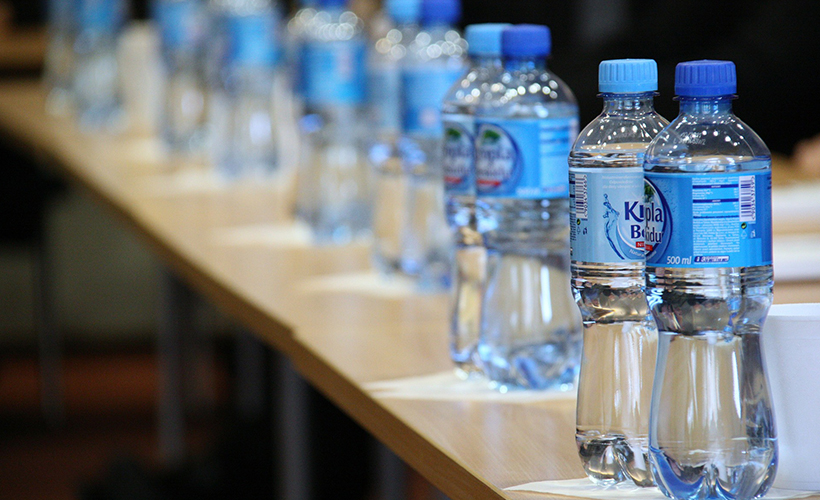 You can easily accumulate hoards of plastic when travelling around Asia, where drinking bottled water is the norm for tourists and bagging fresh produce in the market is a given. You can quickly build a mountain of plastic rivalling Mount Kinabalu in size! Avoid this; it's up to you to take charge of your consumer habits.
Staying hydrated is certainly important in the heat. To keep your water intake up and your plastic consumption down, why not purchase a refillable flask? In Thailand, Malaysia and Vietnam, in particular, clean water stations are quite common. In Kuala Lumpur, for example, you can find water coolers at some malls and at the airport. There are also vending machines that dispense potable water at a fraction of the price you'd pay for bottled water at a convenience store. So not only will you be saving plastic, but also some tourist dollars in the process. You can also use reusable containers for takeaway coffees, juices and street food.
Saying no to straws is another way to avoid unnecessary plastic – your fresh mango juice will taste just as good, I promise! In places such as Koh Tao in Thailand, many bars offer metal straws. Support these businesses when possible.
If you're staying in one place for a while, it's likely that you'll be shopping in markets, so pick up some large reusable bags. They're better for the environment and much easier to carry on a motorbike than dozens of plastic bags.
2: Repair and wear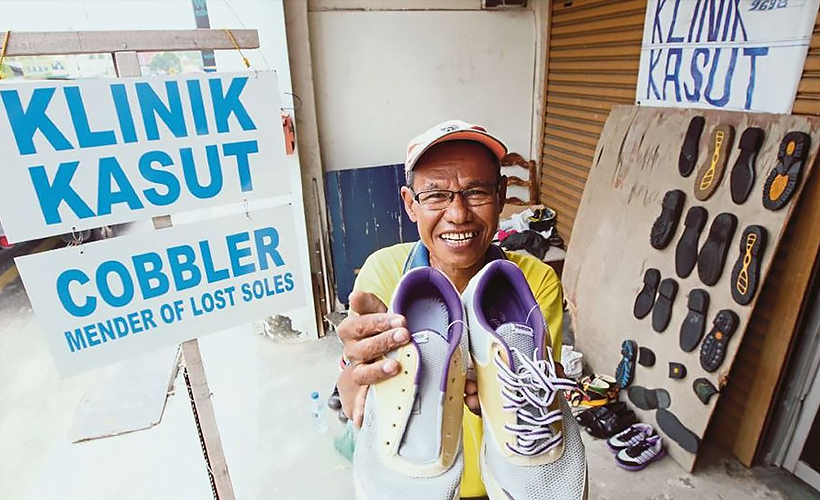 As a long-term traveller, I make sure that my entire wardrobe fits into my backpack. Unfortunately, wearing and washing the same things again and again soon leads to wear and tear. The easiest thing to do is replace damaged clothes but are you creating more waste in the process?
Before you say farewell to your well-travelled shirt, ask yourself: Is this mendable? If it's simply a case of a few holes or ripped stitches, take it to a local tailor to get fixed. Bags, hats, clothes and shoes can be mended in a matter of minutes. Maybe your shorts have a stain that just won't come out? Why not buy a few colourful patches or badges to cover them? Of course, some things cannot be saved, but that's not to say that they don't have a purpose. Your old t-shirt can serve as a cleaning cloth, the strap from your worn bag can become a headband – be creative!
3: Make smart moves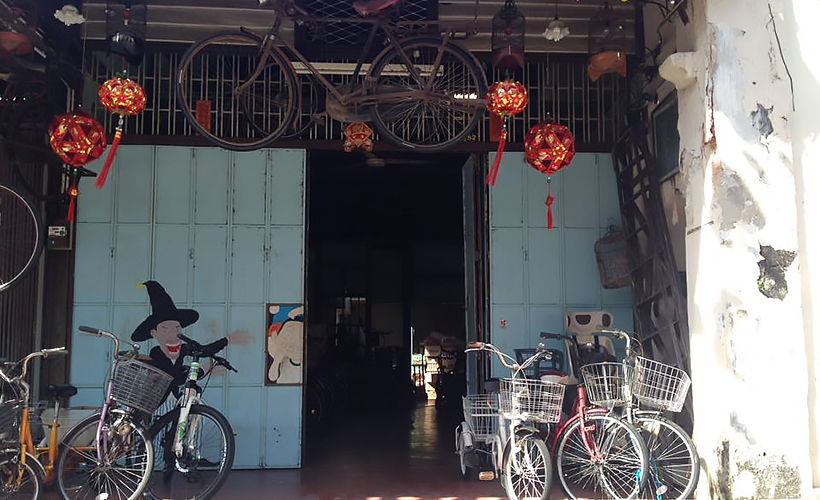 Whether moving by road or air, travelling takes its toll on the environment, and it's unavoidable. But we've got to get to places somehow, right? By being conscious of our travel choices when route-planning, we can at least minimise the effects that our explorations have on the planet.
Air travel is one of the biggest offenders when it comes to CO2 emissions, and cheap airlines make it tempting to fly short distances. While many international flights are necessary, travelling domestically or to neighbouring countries often doesn't require a flight. Most sleeper trains and buses are extremely comfortable and will leave you with more stories to tell than a quick plane journey.
If travelling within a smaller area, research all public transport options. Trains and buses in Asia are extremely affordable, and in some cases, even free. Taking a car or taxi may sometimes be necessary; if so, try to carpool or share a cab. Even Uber and Grab offer carpooling options in many cities.
Travelling by motorbike is another authentic experience when exploring Asia, and there's nothing like feeling the wind in your hair as you cruise along in the sunshine. However, if you aren't going far, why not walk or cycle instead? It may be hot, but a little sweat never did anyone any harm!
4: Get involved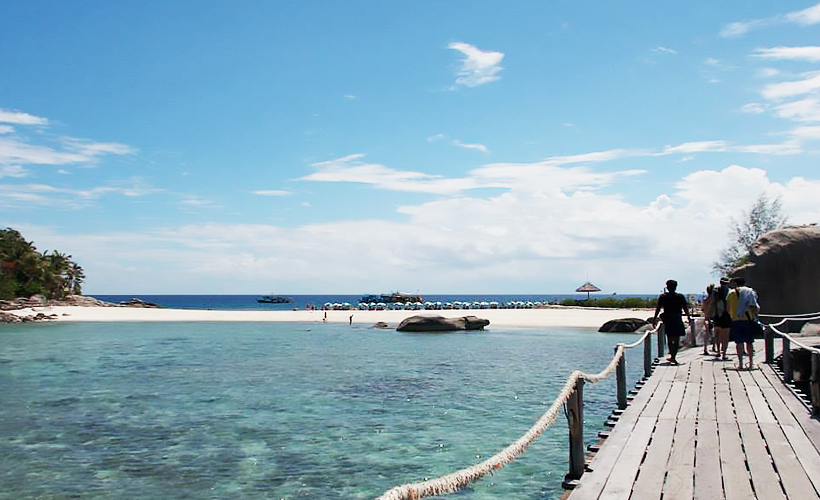 Taking part in a local clean-up allows you to do your bit for the environment while soaking in the sights and sounds of a new place. During my travels around South East Asia over the last nine months, I have been pleasantly surprised to see just how many beach and river clean-ups are organised by locals and expats alike. By asking around or doing a search on Facebook groups, you're likely to find something similar in your area. These clean-ups are also a great opportunity to socialise, as those involved often arrange to go for some food or a drink afterwards. Some of the more adventurous outings even allow you to kayak as you clean! If you can't find a clean-up near you, why not be a pioneer and organise one yourself? Who knows what it could lead to.
5: Eat your veggies
It's well documented that reducing the global meat consumption can benefit the environment but you don't have to go cold turkey (or should I say cold tofu?) to make a difference. Becoming a vegetarian isn't for everyone, and I think it's only fair to respect everyone's choices. However, even having one or two meatless days a week is a positive step forward. Asian countries have a huge selection of delicious vegetarian dishes waiting to be tried, from pad Thai and papaya salad in Thailand to vegetarian spring rolls in Vietnam. Fresh tropical fruit and juices are also a cheap and easy vegetarian breakfast choice that provide great refreshment in the sweltering heat. It's quite easy to request vegetarian food anywhere if you can express your needs; learn the word for vegetarian in various languages or better still, use Zafigo's handy travel cards.
6: Reuse and recycle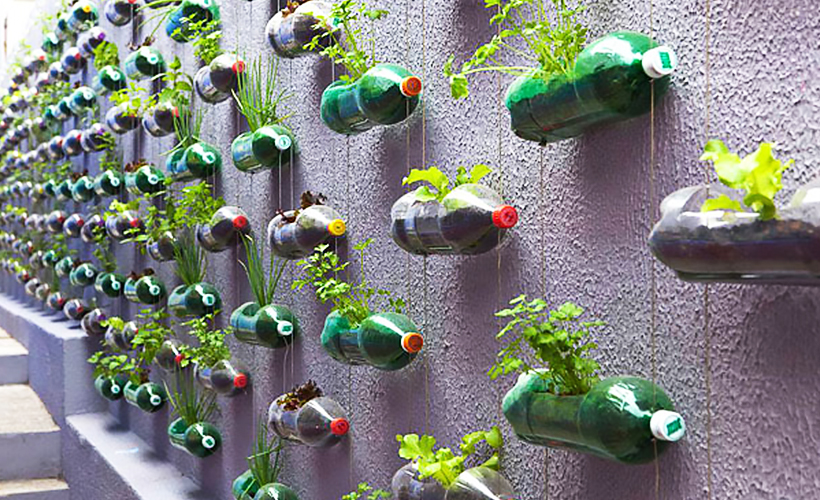 Waste collection methods differ in every country, but with a little research and effort, you can find out where to recycle plastic, glass and paper in your area. You can also ask local food businesses whether they sanitise and reuse their packaging. Peanut butter is my biggest weakness, and while living in Da Nang, I found a local company that produces and sells their own. They were delighted to take back my (dozens of) empty tubs to reuse, and many other businesses are equally keen to do the same.
When it comes to recycling clothing that you no longer want, many charities are often crying out for unwanted clean clothes. Ask a local friend if they can point you in the right direction. Alternatively, find or organise a clothes swap party with others in the area – it's all the fun of a new wardrobe without denting your bank balance.