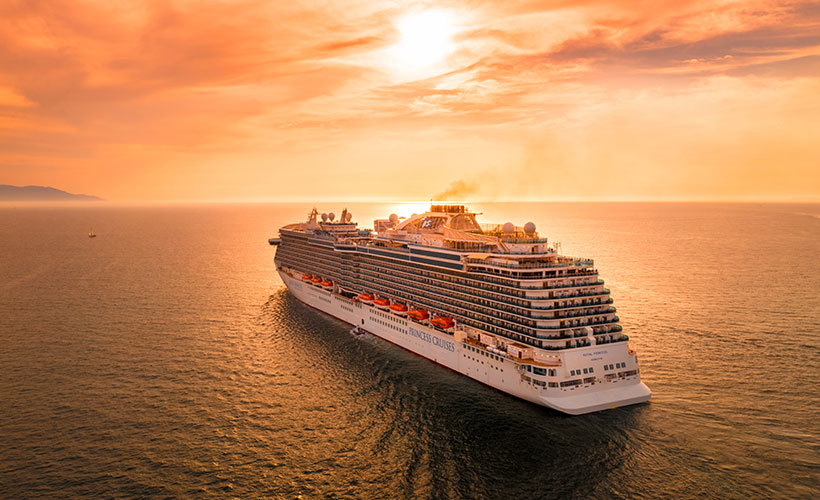 The emergence of Asia as the latest cruise hotspot is unsurprising to travellers who've already experienced its exotic splendour. The Far East has amazing riches to offer with the latest travel itineraries bringing you directly to ancient wonders and historical landmarks with guided tours and expeditions.
Explore the treasures of Southeast Asia, sample exemplary cuisine in Japan, or discover the tiny hidden gems of Taiwan. You can do all these things and more when you decide on a cruise. Check out some of these Asian cruise routes our travel experts recommend adding to your travel bucket list today: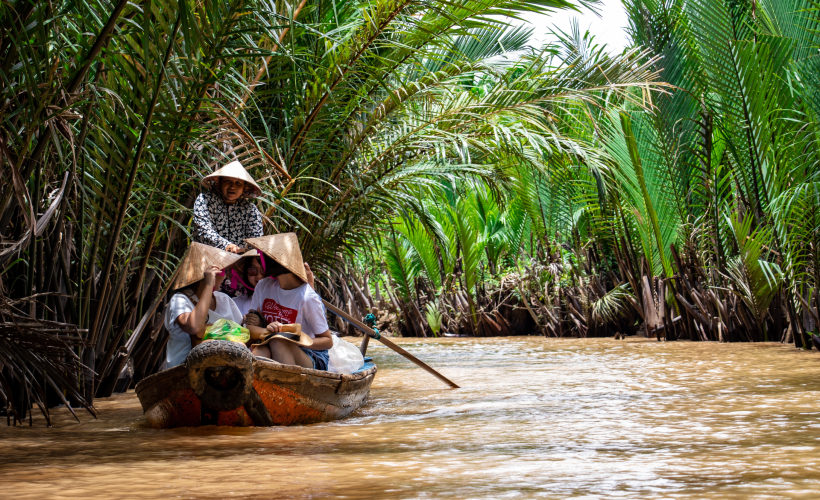 1. The Mekong
There's something exciting around each bend of the Mekong Delta. Many cruise lines have added Mekong River cruise itineraries to their repertoire, and it's easy to see why. Discover the amazing Angkor Wat as you meander through its ancient jungle ruins. Explore Ho Chi Minh City's historical past and mélange of French and Vietnamese cuisine. Relax in luxury as you amble through the natural wonders of Laos and Myanmar.
Traveller Tip: When visiting Vietnam and Cambodia, be sure to pick up some fine silk from a local market or small village.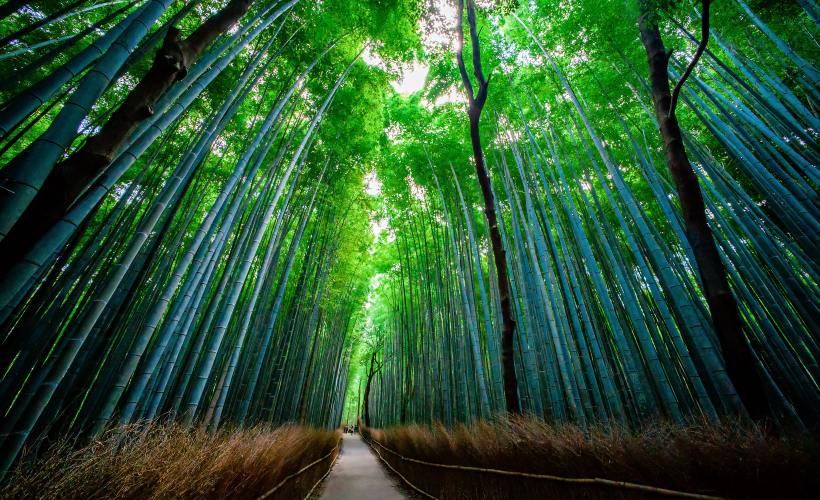 2. Japanese delights
The land of the rising sun awaits! Japan's many accessible seaports make it the perfect cruising and culinary destination. As soon as you're off the ship, explore Buddhist temples and sample sashimi (raw fish) or unagi (eel) in Tokyo. See the Sagano Bamboo Forest outside of Kyoto. Taste test the latest brews at the Sapporo Beer Museum. Japan is a cultural and culinary cruiser's dream come true. Bonus: Japan is among the world's safest countries, so it's perfectly fine to cruise around solo.
Traveller Tip: Explore Japan in the autumn for optimal colours on display.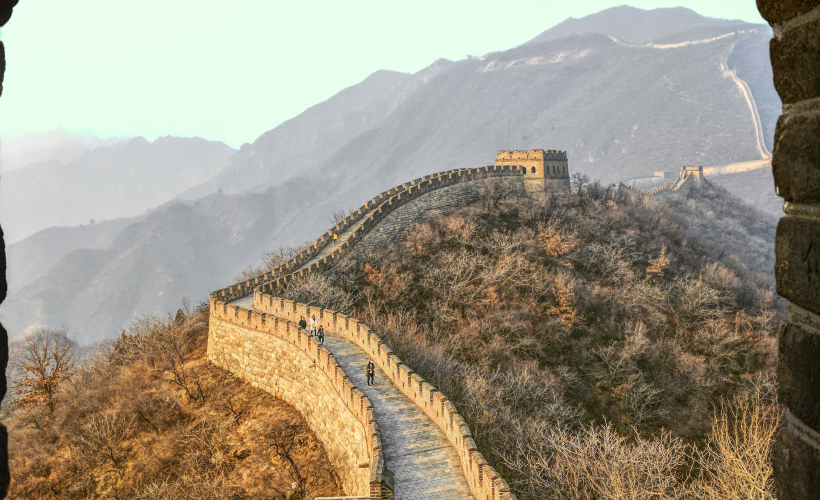 3. Beijing and The Great Wall
Several cruise lines offer routes that begin or end in Beijing. In fact, it's easy to find an itinerary that crosses the Sea of Japan and covers both the cultural delights in China and Japan in about a week or two. Starting in the metropolitan city of Beijing, make your way via train and within an hour, you'll be walking along the Great Wall of China. View acrobatic shows or visit the Forbidden City. Visit sites from the 2008 Summer Olympics and get ready to book tours leading up to the 2022 Winter Games. From there, cruise wherever your heart takes you.
Traveller Tip: When visiting Beijing, spend more than a few days there. There is so much to see.
---
During Victorian times, the only way to see Egypt's features was by taking a cruise down the Nile. Today more than 200 cruise boats offer this very same experience to visitors:
---
4. Singapore and more
Fancy a Singapore Sling at the Raffles? The small but mighty metropolis of Singapore is a melting pot of numerous Asian culture set against a spectacular city skyline. What better way to witness the city lights at dusk than from top deck? Get ready for some gourmet globetrotting with spectacular cuisine and easy access to other destinations like Kuala Lumpur and Phuket. It is, after all, one of the main ports of call along major trade routes. Many cruises departing from Singapore offer easy access to Thai and Malaysian delights as well.
Traveller Tip: Bring your best swimsuit! Get ready for some surprisingly beautiful beach destinations.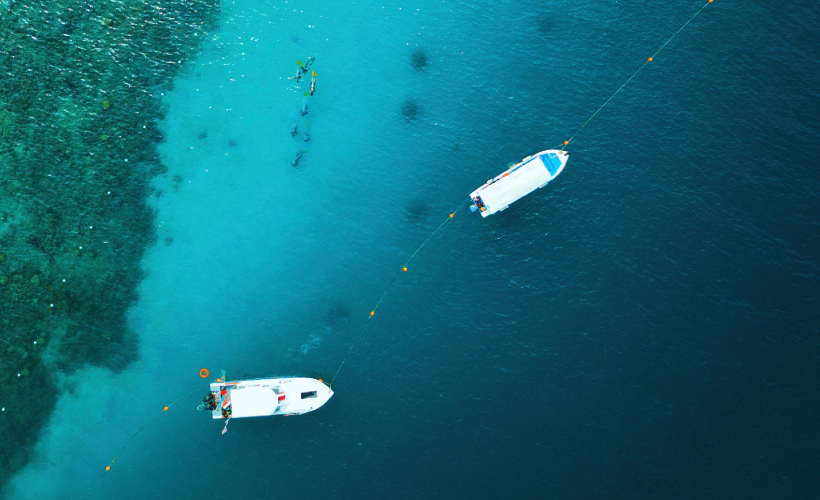 5. Borneo's natural wonders
This island shared between the Malaysian states of Sabah and Sarawak, Indonesia's Kalimantan, and the small nation of Brunei is the perfect gem from travellers who enjoy smaller cruises. Borneo is an underestimated destination that offers diversity of culture and wildlife all on one large island. It's rare that you'll be able to explore three countries at once; each with their own highlights and unique flavour. From orangutan sanctuaries to indigenous tribes, Borneo is sure to open your eyes.
Traveller Tip: Pack smart in Borneo. You'll be doing a lot of hiking and you'll want to have the right gear.
6. Taiwan's amazing shores
If there's one part of Asia that's greatly underestimated, it's Taiwan. The island is known for amazing flora and fauna… and of course, the food! A visit to Taiwan does not disappoint. Cruise into Taipei and cruise on over to Heping Island Park. Traverse the south of the island that offers roadside coffee stands with 360o views just outside of Kaohsiung. Don't be surprised if you leave a little part of your heart in Taiwan.
Traveller Tip: For a more adventurous undertaking, rent a scooter and make your way to Taroko Gorge with a tent in tow.
Get all the latest travel stories from Zafigo. Follow us on Facebook, Twitter, and Instagram