It's no secret that Asia is rife with must-visit destinations and attractions. From picturesque beaches, gorgeous landscapes, and stunning architectures to beautiful temples and world-class food, people around the globe don't rush their tour of Asia in order to fully experience the region's finest offerings.
For the novice traveller, here are 10 Asian destinations that you shouldn't miss:
1. Indonesia: Uluwatu, Bali
We all know that Indonesia has some very beautiful beaches. This is why more and more people are visiting this country, especially during the summer. However, what most people don't know is that some of the best beaches views are located in Uluwatu, Bali. Uluwatu's cliffsides offer the most picturesque and spectacular beach panoramas. Anyone will fall in love at first sight because of its crystal clear, blue waters.
In addition to this, you can actually pop by numerous beaches here within a day. All you have to do is hire a driver. However, if you are feeling a little bit more adventurous, you can always opt to rent a scooter instead and travel from one beach to another.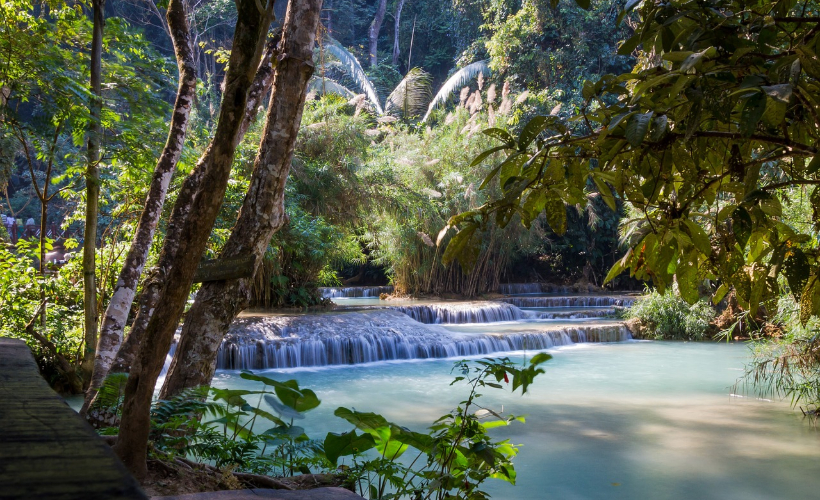 2. Laos: Kuang Si Falls
Another destination that you can go to if you want to spend your days under the sun is Laos, particularly Kuang Si Falls. This three-tiered waterfall an hour from Luang Prabang is known to be one of the most beautiful and magical features of this landlocked nation.
Since Kuang Si Falls is quite a drive away, make sure you hire a driver to take you. In addition, make sure that you visit early to avoid the crowd of tourists and locals. There are picnic areas all around, so you're better off enjoying the whole place to yourself for a longer time.
3. Singapore: Gardens by the Bay
If you're the type of traveller who enjoys city escapes while still being in close touch with nature, then the island nation of Singapore is your best bet. Gardens by the Bay has quickly become one of the Lion City's busiest tourist attractions, and it's little wonder why with its ultra-lush gardens that you simply must see and experience for yourself. You'll feel like you've entered a sci-fi world. Though it's alright to go here in the daytime, we also suggest paying a visit at night, when the 101-hectare park's Supertrees light up exquisitely.
4. Vietnam: Hoi An
Known as the most beautiful city in Vietnam, Hoi An should definitely be on your list of must-see places for its East meets West charm. Once colonised by the French, you'll see a lot of old world Parisian influence here. With its canals, lanterns, tailor shops, and markets, Hoi An is a dream.
5. Vietnam: Mekong Delta
Another pride of Vietnam, the Mekong River plays an important role in terms of transportation. Not only to the locals who live amongst this vast maze of rivers, swamps, and islands, but also to the natives of neighbouring Asian countries. This is because this delta is where the mighty Mekong River empties into the sea.
What makes this a famous tourist attraction are the lovely little floating markets. You can find local produce and traditional products here, perfect as a souvenir from your trip or something that you can bring back home to your family and friends.
Tours here often start in nearby Ho Chi Minh City, so while you're here, make sure that you spend time walking in the street. Also, try ordering a custom-made suit and coat (they can be ready in a day) and eat the city's delicious food and delicacies.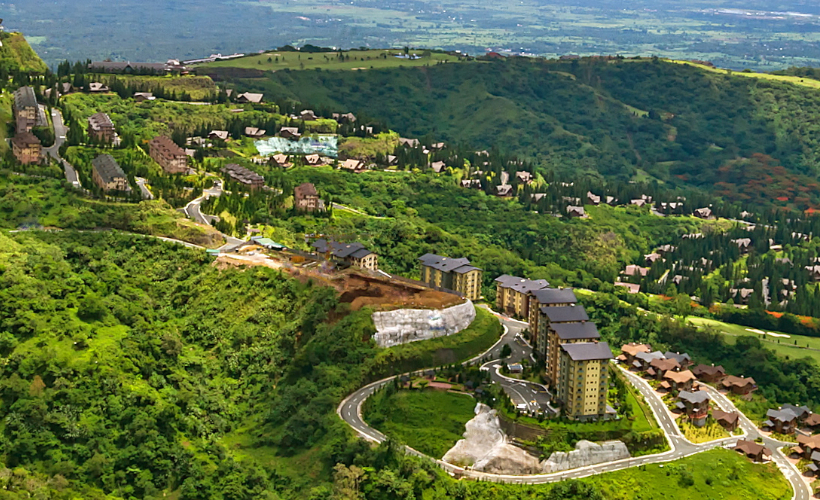 6. Philippines: Tagaytay
Though the Philippines is known for beautiful beaches strewn throughout the giant archipelago, one of the places that travellers should go to when on the main island of Luzon is Tagaytay. Famously known as the second summer capital of the Philippines, this small city has everything you need. However, what makes Tagaytay really special is its mild climate and the fact that it sits on the ridge of Taal Volcano Island (an active volcano surrounded by a lake).
There are museums, delicious restaurants (mushroom burgers and buko (coconut) pie are the local favourites), beautiful sceneries, Tagaytay condominiums you can let as holiday homes, and fun activities to do. Suffice to say, you'll never have a dull moment here.
7. Philippines: Coron Island, Palawan
Speaking of the Philippines' beautiful beaches, one of the best islands to visit is Coron. Situated in what's undoubtedly the country's most stunning province, Palawan, this magical place is a diver's paradise. Expect to see vibrant coral reefs teeming with life, sunken ships, and pristine beaches that will make you think that you are on a paradise island. Even if you don't dive or snorkel, you'll still find plenty to do. Or better yet, don't do anything and just enjoy nature at its finest.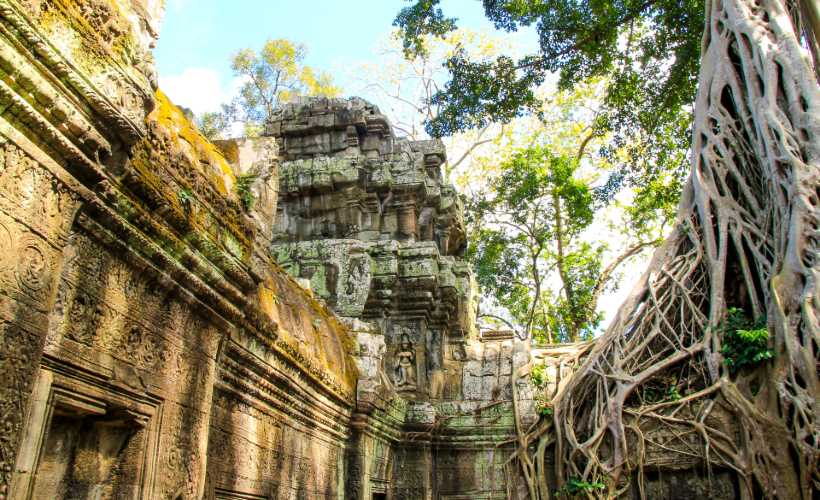 8. Cambodia: Temples of Angkor
A trip to this UNESCO World Heritage Site located at the heart of Cambodia is a must for every culture vulture and history buff. Every year, numerous tourists from all over the world head to Siem Reap to discover this massive temple complex for themselves. Make sure that you see Angkor Thom, Angkor Wat, and Bayon to fully enjoy the city's historical side.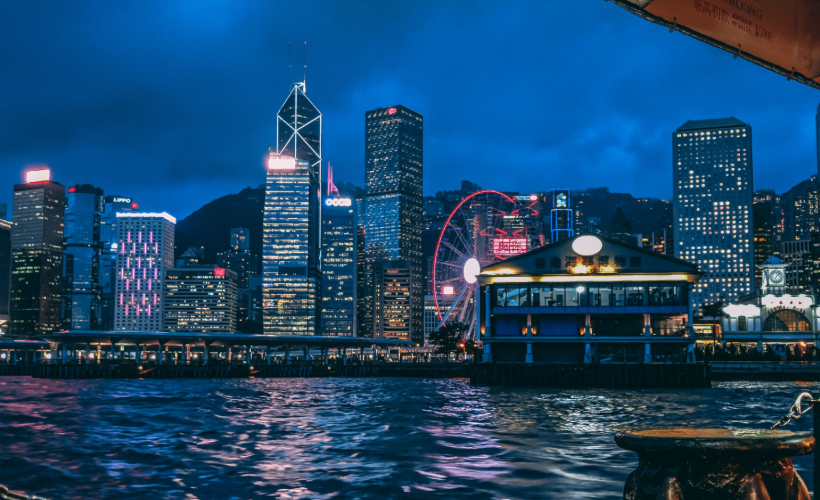 9. Hong Kong: Victoria Harbour
Most people know Hong Kong as Asia's shopping capital with its numerous shopping centres and markets. However, Hong Kong is more than fast fashion and designer goods. The island is also known for its majestic and fascinating architecture — just take a look at the buildings along their gorgeous harbour! Take an evening cruise on a traditional junk, you'll be amazed by the light show. Additionally, the city doesn't disappoint with its popular bars and amazing restaurants.
10. Sri Lanka: Southern Province
Looking for a place that you can do all everything at one go? Then, Sri Lanka's Southern Province has you covered. Picturesque landscapes, sumptuous food, vibrant culture, rich history, gorgeous beaches, and luxe hotels — truly, this place won't disappoint. One of nine provinces, a key highlight of the Southern Province is Galle. Walk along the ramparts, or better yet, stay within the fort and experience a unique way of Sri Lankan life.
Get all the latest travel stories from Zafigo. Follow us on Facebook, Twitter, and Instagram.