As lockdowns around the world continue to extend due to COVID-19, so do the lists of adventures to embark on after. Naturally, being cooped up at home has created an intense desire among many to travel to distant places.
According to the World Health Organization, though, temperature screenings at airports are not an effective way to stop international spread as infected individuals may not show symptoms. So, when this time of lockdowns and travel restrictions is over, instead of travelling overseas, why not stick around and support your country as it recovers from the consequences of COVID-19?
By opting to travel local, you will be stimulating the local economy. Besides the economic benefits, Mother Nature will also benefit. So, considering the climate crisis, let's not immediately increase the levels of pollution, but instead, let Mother Nature continue to recover.
If you think travelling locally in Malaysia is boring, then maybe this is exactly what you need to reconnect with your country. Here is a list of activities in East and West Malaysia to look forward to and start planning for once the country's Movement Control Order is lifted:
For those who prefer something fast-paced
Activity: Hiking
Location: KL Forest Eco Park, Kuala Lumpur
Mode of transport: Public transportation
Nestled within the heart of the city is the KL Forest Eco Park. The entrance is actually connected to the KL Tower, so if your home or hotel is nearby the infamous sight, you can walk over. Alternatively, you can take the LRT to Masjid Jamek or the Monorail to Bukit Nanas and walk to the starting point.
Activity: Diving
Location: Mabul Island, Sabah
Mode of transport: Car and ferry
If you live in Tawau or are within driving distance to the city, why not explore the nearby islands? Semporna is just 90 minutes from Tawau and from there, it's 30 to 40 minutes to Mabul Island. Note that there are numerous islands known for diving around besides Mabul Island, so really, you're spoilt for choice!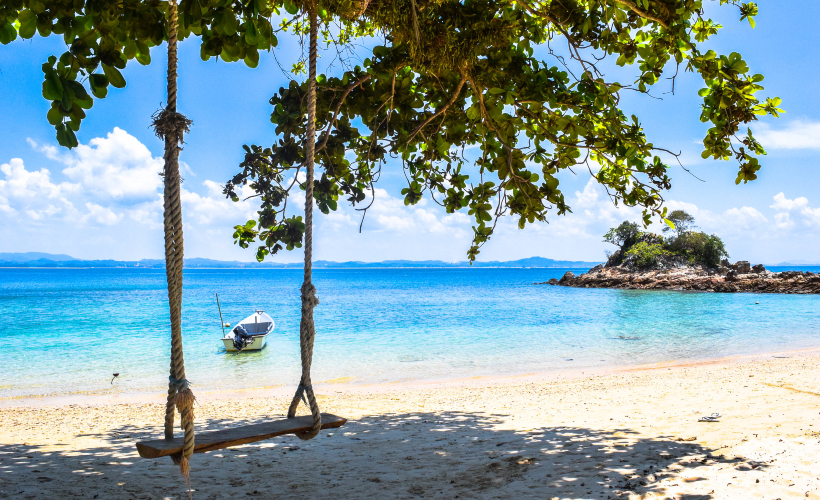 Activity: Snorkelling
Location: Kapas Island, Terengganu
Mode of transport: Car and ferry
From Kuala Lumpur, Marang Jetty in Terengganu is 4.5 hours away by car. From the jetty, it's just a 15-minute journey to Kapas Island. If you like secluded islands sans tourists, then this is the perfect location for you. Plus, snorkelling costs just MYR25 (approximately USD5.70) per person for two hours with two stops!
Activity: Bouldering
Location: Bump Bouldering, Petaling Jaya, Selangor
Mode of transport: Public transport or car
Located in Jaya One, Bump Bouldering is located near an LRT station (Asia Jaya). If you want to warm up before the activity, it's a 30-minute walk from the station to the venue, though if you hail a taxi, it's just a five-minute drive. Entrance fee, including shoes and chalk, is RM58 (approximately USD13.20)!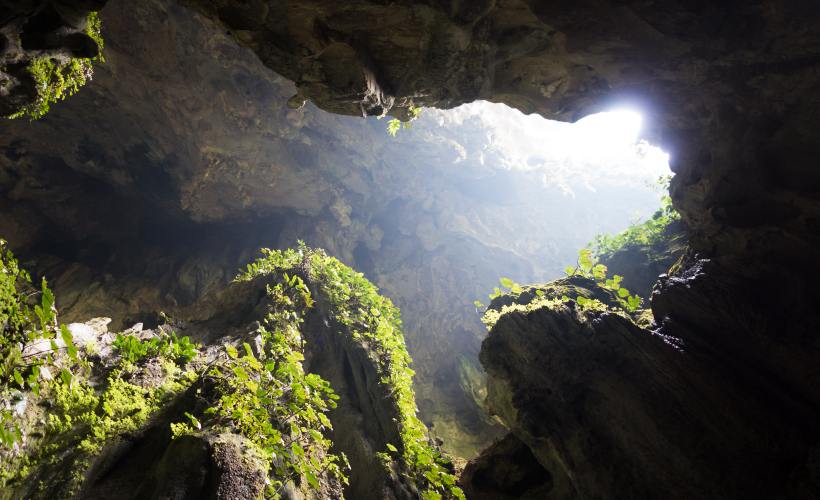 Activity: Rock Climbing
Location: Fairy Cave, Sarawak
Mode of transport: Car or private/shared transfer (minivan or bus)
Located under an hour from Kuching, the Fairy Caves consist of eight separate climbing walls with difficulty levels ranging from 5 to 8. Entrance fee is RM1 (approximately USD0.20) for locals and RM5 for foreigners, but certain walls cost more, starting upwards of RM50 (approximately USD11.40).
For those who prefer relaxed activities
Activity: Hot spring
Location: Kampung Panchor Hot Spring, Sarawak
Mode of transport: Car
Yes, Malaysia is hot, but you'll probably be surprised at how much you'll enjoy visiting a hot spring. Located an hour from Kuching, Kampung Panchor Hot Spring is open daily, providing you with health benefits from the minerals in the water anytime you want. Entrance fee costs just RM5 (approximately USD1.14).
Activity: Waterfall
Location: Chamang Waterfall, Pahang
Mode of transport: Car
If you're based in Kuala Lumpur, Chamang Waterfall is just under 90 minutes from the city by car. A majestic waterfall with an endless stream, you'll be spoilt for choice when choosing where to relax. Entrance fee costs RM3 (approximately USD0.70) for locals and RM10 (approximately USD 2.30) for foreigners.
Activity: River Cruise
Location: Kinabatangan, Sabah
Mode of transport: Car and boat
If you live in or near Sandakan, a slow cruise along a river surrounded by wildlife is just as relaxing, and exciting, as it sounds. Whilst traversing Kinabatangan, you might spot orangutans, proboscis monkeys, pygmy elephants, wild cats, crocodiles, and more! There are many tours on offer so find one that fits your time and budget.
Activity: Tea-tasting or Strawberry-picking
Location: Cameron Highlands, Pahang
Mode of transport: Car
Unless you live up in Cameron Highlands, you're going to have to drive to the tea plantations. From Kuala Lumpur, it's a three-hour drive. Upon arriving, you can choose between tea-tasting either at Bharat Tea Plantation or Boh Tea Plantation. If you prefer strawberry-picking, there are numerous farms you can do this at, so just drive around until you find that sweet spot! You can also easily squeeze both activities into one day, so maybe you can go for both.
Activity: Museum-crawling
Location: Penang
Mode of transport: Public transport or car
Exactly like a pub-crawl but instead of bars, you're trailing through museums. If you're visiting Penang from Kuala Lumpur, you can hop on the national railway as it goes directly to Butterworth, requiring only a ferry ride to enter the island that costs just RM1.50 (approximately USD0.30). If you're already in Penang, then you can just walk, drive, or Grab to your (starting) museum of choice. There are about 20 or so museums to visit on the island, but our recommended choices include the Pinang Peranakan Mansion, Wonderfood Museum, Penang War Museum, Batik Painting Museum, Khoo Kongsi Museum, and Sun Yat Sen Museum.
Get all the latest travel stories from Zafigo. Follow us on Facebook, Twitter, and Instagram