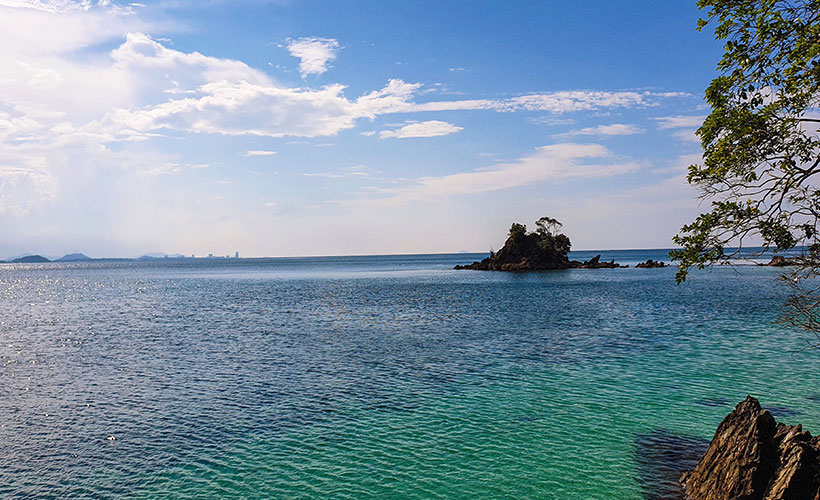 If you live in Kuala Lumpur, Malaysia, then there's a high chance that you've fantasised about crystal clear water while either stuck at work or in traffic. Fortunately, the city is located within easy access to numerous stretches of sand surrounded by the opalescent ocean.
However, most islands nearby are either underwhelming or crowded, so you'll be happy to know about the existence of the underrated Pulau Kapas. Here's what you need to know about Pulau Kapas in order to plan your much-deserved getaway:
1. Getting there
Pulau Kapas is only reachable via boat, but luckily, the island is located a mere 15 minutes from the mainland jetty. Known as Marang Jetty, it is located in the state of Terengganu and just slightly over four hours by car from Kuala Lumpur. Of course, the drive duration also depends on your departure time and driving style.
2. Where to stay
The small island is home to a handful of accommodations, most of them basic and aged. If you prefer newer accommodation, then Kapas Beach Chalet 2 (KBC2) is highly recommended. Situated right smack across the beach, not only is the location convenient, but the affordable prices are also a highlight. Unlike Perhentian, where budget accommodation is expensive and pricey accommodation is basic. Alternatively, you can consider camping out on the beach.
3. What to eat
You'll only find a few restaurants on Pulau Kapas. Most offer only fried food such as fried rice, fried noodles, and fried meats, so if you want a change of flavour, go to the on-site restaurant at KBC2. They have an extensive menu ranging from Asian delicacies (such as red curry) to European eats (such as the smoked salmon with brie).
4. Where to take a plunge
If you enjoy snorkelling, then you'll be happy to know that Pulau Kapas has its own Marine Park and that prices are incredibly cheap. Costing just RM25 (approximately USD6) per person per trip, this activity includes two stops. You can purchase this bargain either at Kapas Coral Beach Resort or Koko Restaurant. However, if you want to snorkel privately, then note that the sea life by Qimi Chalet is vibrant and abundant.
5. Take a hike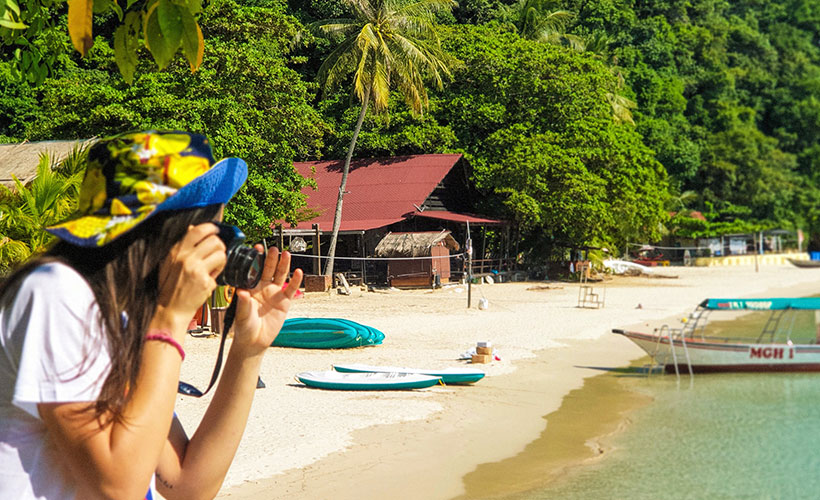 Pulau Kapas is also hiking-friendly, with the most famous trek being the Berakit Trail. Starting before Kapas Turtle Valley, it's 1.2 kilometres to the highlight – a private bay. The entire trail is marked to decrease chances of getting lost, but bear in mind that it's a steep descent to reach the bay due to the monsoon season affecting the route. Once at the bay, there's an alternate route to return, but this trail is less clearly marked.
6. Staying (dis)connected
In order to enjoy your time at the island to the fullest, know that there is not even one ATM on the island, so arrive prepared. In addition, most accommodations don't provide Wi-Fi, so if you need to stay in contact with someone, buy a SIM card with data beforehand. Lastly, alcohol is only available from Koko Restaurant, with the price of one can of Carlsberg costing RM12 (approximately USD3).
*All photos courtesy of the author. 
[zf_post_boxes widget_hide_desc="true" num_post="3″ post_id="19864, 21794, 23253″]
Get all the latest travel stories from Zafigo. Follow us on Facebook, Twitter, and Instagram.