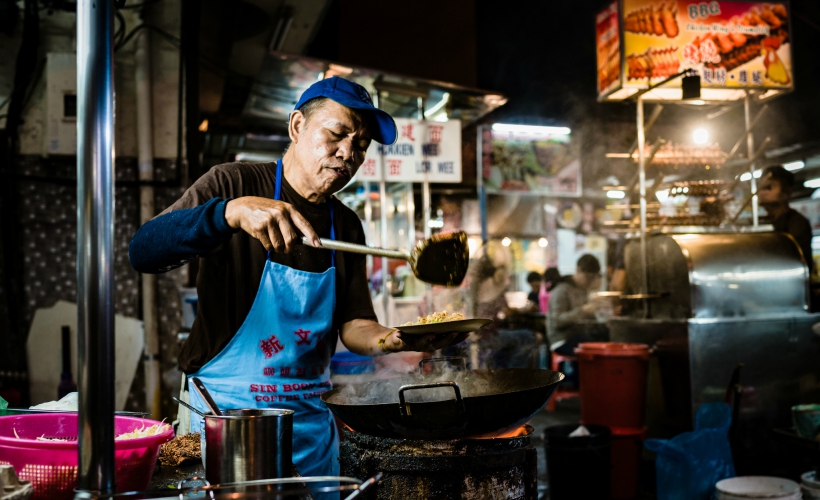 It has often been said that the way to someone's heart is through their stomach, and for those of us who live to eat, street food is the key.
Sampling roadside treats is a travel experience you can't miss, and many travellers will attest to it being one of the best and most affordable ways to get acquainted with a foreign country.
To taste the best street food the world has to offer, journey to these culinary capitals:
1. Bangkok, Thailand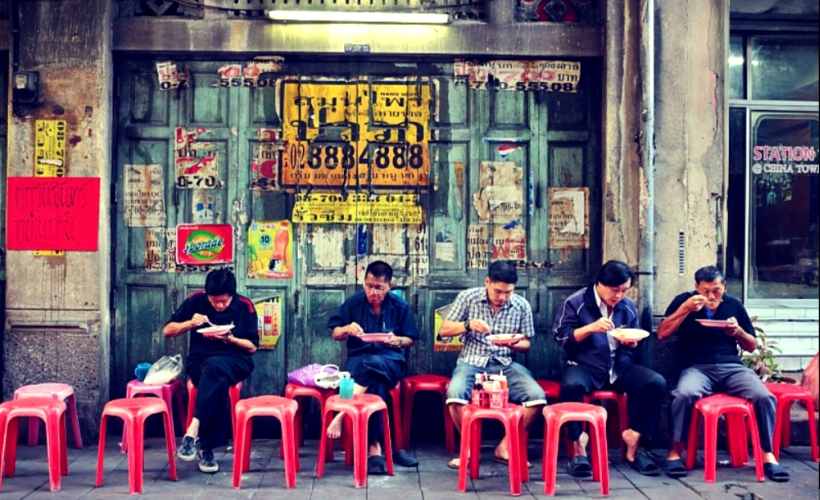 The future of Bangkok's street food was a cause for concern recently when it was reported in media outlets that the city's authorities planned to ban street vendors. Locals and tourists alike were worried that this spelled the end of Bangkok's illustrious reputation as one the world's best cities to enjoy street food. Luckily, it was later clarified that the ban would only apply to major roadways and tourist areas, and that street vendors would be moved to designated areas. Phew!
Yaowarat Road, home to the city's Chinatown, is the epicentre of Bangkok's street food and is a must-visit. If you're looking to try old-school Thai street food, you'll find it in Bangkok's Old Town at Banglamphu. For more high-end (read: gourmet) options, check out the areas of Sukhumvit and Silom.
If you're wandering around any of the popular street markets, such as Chatuchak Weekend Market and Rot Fai Market Ratchada, there will be plenty of food stalls for you to choose from. Try these: Pla pao (grilled fish), som tam (papaya salad), marinated meat skewers, pad thai noodles and khanom bueang (Thai crepe).
2. Marrakesh, Morocco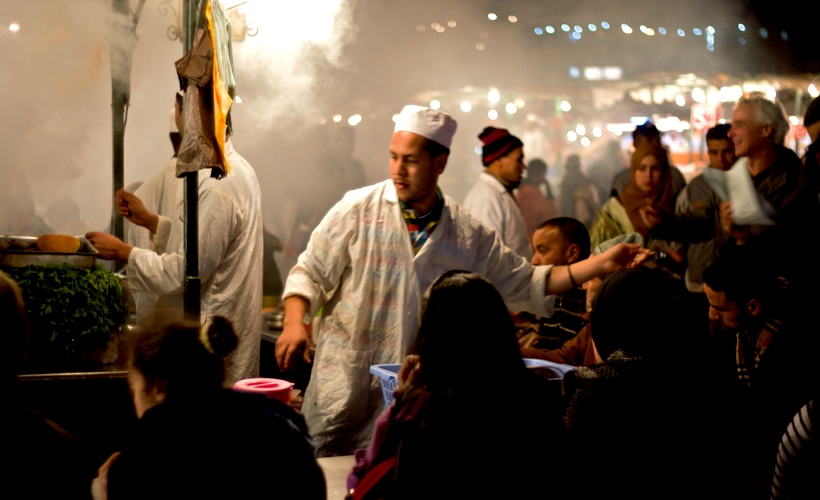 There's a lot more to Moroccan food than just tagines, which you will discover while exploring the streets of Marrakesh. The city's crowded main square, Jemaa el-Fnaa, will have lots of street food options, but if you want to know the best places to go, just follow the locals.
Try these: Pastilla (pigeon pie), bocadillo (a variety of meat, fish, potatoes, veggies and condiments served on a plate or in a sandwich), msemen (buttery, flaky Morroccan flatbread), harira (noodle soup with tomatoes, lentils and chickpeas), chebakia (sesame cookie covered in molasses) and snail soup.
3. Hong Kong, China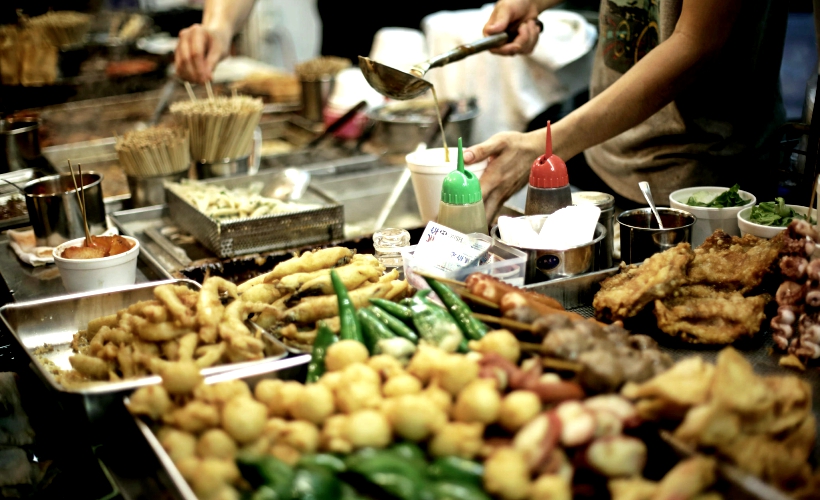 You know a city means business when it comes to street food when the Michelin Guide decides to include a section dedicated to street food for the first time ever. And that's precisely what happened in Hong Kong – the city has far too many good eats out on the streets to overlook.
Although an island, Hong Kong has an impressive 23 street food stalls featured in the guide, narrowed down from what is an undoubtedly competitive field. Take a stroll around Causeway Bay, Mong Kok or Temple Street Night Market to enjoy some of the city's best roadside cuisine.
Try these: Curry fish balls, deep-fried squid tentacles, xiao long bao (soup-filled dumplings), egg tarts, egg waffles and bor lor bao (pineapple bun).
4. Penang, Malaysia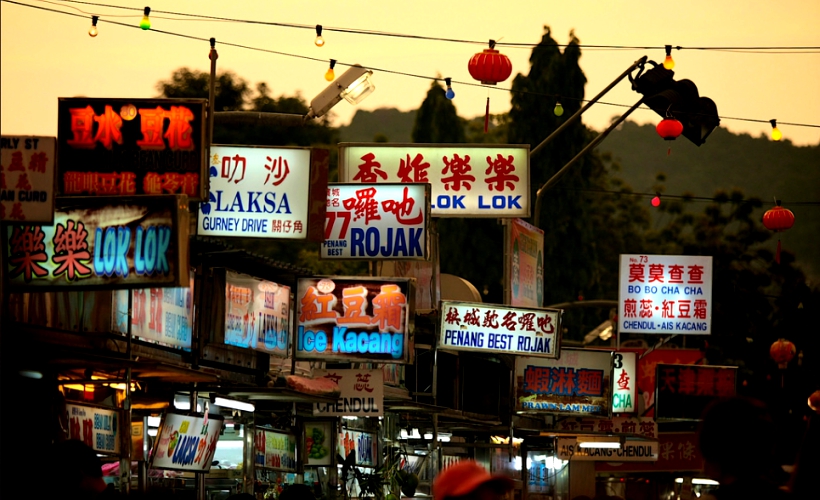 Malaysia's northern island state of Penang is known around the world as a food haven, as both local and foreign travellers can't seem to get enough of its specialty dishes. The state's capital of Georgetown is also listed as a UNESCO World Heritage City, and it's where you'll find all the good stuff – particularly at Gurney Drive Hawker Center and Chulia Street Night Hawker Stalls.
Try these: Assam laksa (noodles in fish and tamarind-based soup), char kuey teow (stir-fried flat rice noodles), mee goreng mamak (spicy fried yellow noodles), pasembur (snack consisting of shredded cucumber and turnip, topped with prawn fritters, potatoes, tofu and a spicy sauce).
5. Istanbul, Turkey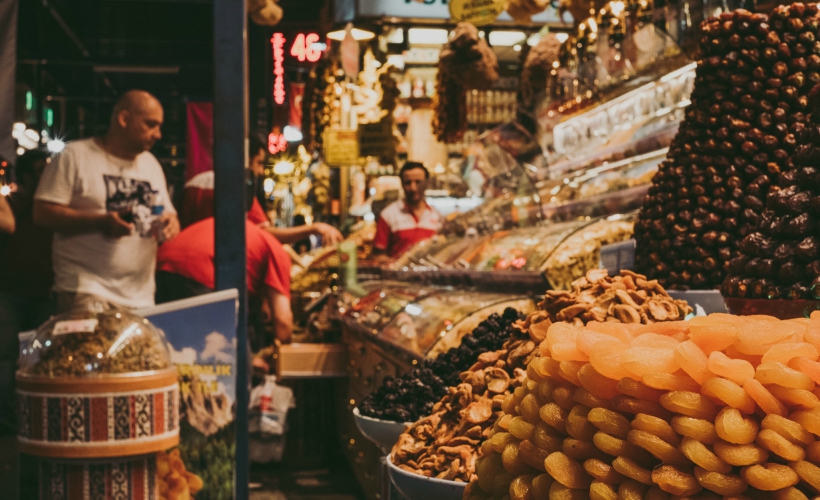 Turkey is where East meets West, and its unique cuisine manages to bring the best of both worlds together. Hungry after wandering the bustling streets of Istanbul and visiting its star attractions such as the Hagia Sophia and Topkapi Palace? Then head over to the neighborhoods of Karakoy or Eminonu, both located on either end of Galata Bridge, to sample some of the city's best street food.
Try these: Simit (bagel-like bread encrusted with sesame seeds), balik ekmek (grilled fish sandwich), durum (flatbread wrap filled with minced meat and veggies), borek (savoury pastry filled with cheese and spinach) and kofte (grilled meatballs, often made from lamb).
6. Mumbai, India
Visit Mumbai's khau gallis (eat streets) to get a taste of what the locals eat on a daily basis. Or take an evening stroll down Juhu Beach, where the food stalls will beckon you with their lights and smells. If you want to strike two birds with one stone, drop by Bhendi Bazaar or Crawford Market, both popular hotspots for street food, where you can also get some shopping done.
Try these: Pav bhaji (thick vegetable curry served with a soft bread roll), vada pav (deep-fried potato patty served between a bread roll), pani puri (crispy fried ball stuffed with potato, onion, chickpeas, and coriander chutney, then drenched in sour and spicy mint water) and Bombay sandwich.
7. Singapore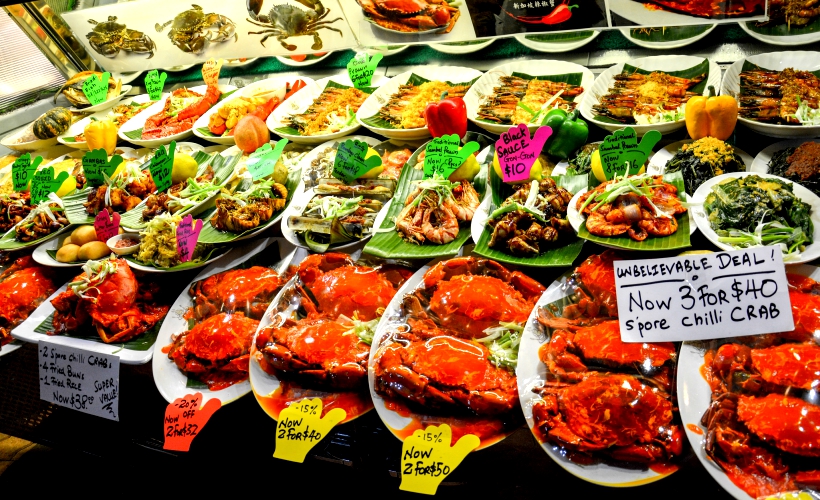 Singapore keeps a tight ship, so you won't see much street food vendors on the streets like you would in the other cities on this list.
Instead, they're located at designated areas, known as food centres. Some of the must-visit food centres are Chinatown Food Street, Maxwell Food Centre, Old Airport Road Food Centre and the Tiong Bahru Food Market and Hawker Centre.
Try these: Hainanese chicken rice, fried carrot cake, satay (meat skewers), bah kut teh (pork rib broth), sambal stingray (grilled stingray served with spicy sambal paste), wonton mee (Cantonese noodle dish) and chee cheong fun (rice noodle roll, served with prawn paste sauce).
8. Osaka, Japan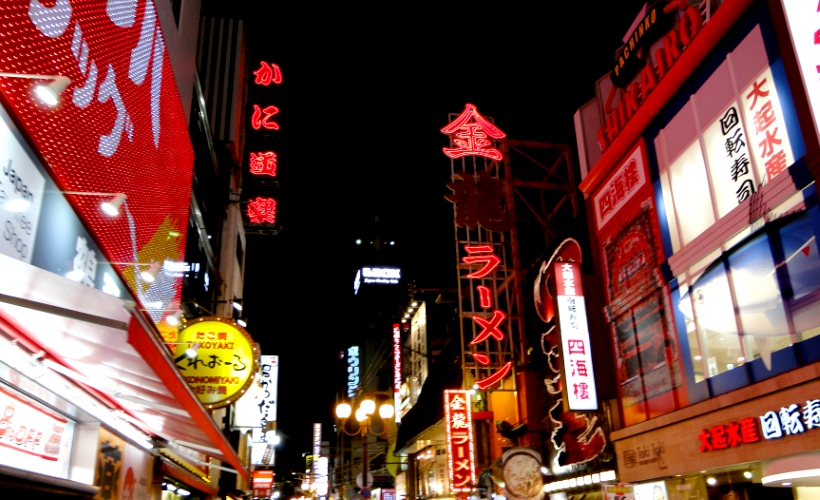 They say come to Tokyo for the sights, Kyoto for the culture and Osaka for the food. Back in the feudal Edo period, the city was known as tenka no daidokoro, or 'the nation's kitchen'. Though at the time, it was due to its position as the centre of Japan's rice trade.
Now, however, it has transformed into a foodie's paradise. Osaka's vibrant Dotonbori area (with the iconic Glico Man signboard) is chock full of various kinds of street food to tempt your taste buds.
Try these: Takoyaki (octopus balls), okonomiyaki (savoury pancakes with cabbage and a variety of fillings), kushikatsu (deep-fried meat/veggie skewers), ikayaki (grilled squid topped with soy sauce), yakitori (grilled meat skewers), oden (a one-pot dish with eggs, fishcakes and more stewed in soy-flavoured dashi broth).
9. Ho Chi Minh City, Vietnam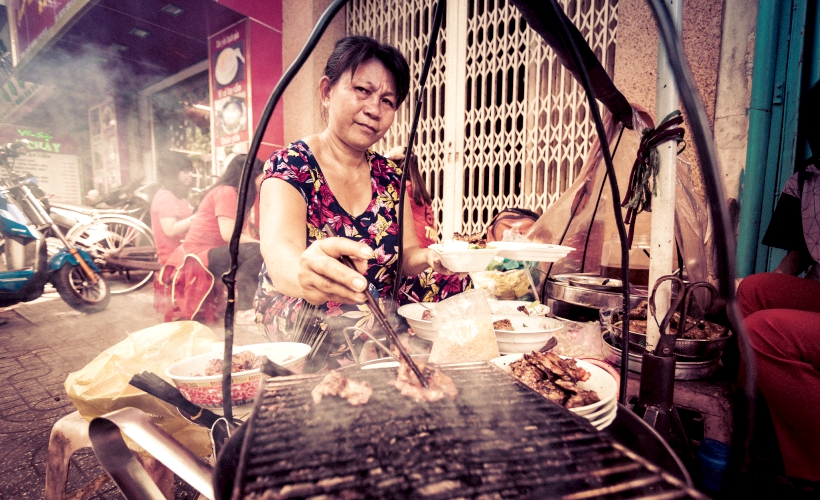 Ho Chi Minh City, also known as Saigon, is brimming with good street eats. Some of its best finds are clustered at stretches along Van Kiep Street, Su Van Hanh Street, and Vinh Khanh Street, filled with stalls of bubbling, sizzling dishes.
Soupy dishes are a staple in the Vietnamese diet, so if you love steaming bowls of noodles dunked in flavoursome broth, then you'll have plenty of options to choose from. Even former US President Barack Obama has given it a thumbs up – so what are you waiting for?
Try these: Bahn mi (a crusty baguette stuffed with a variety of meat and veggies), pho (rice noodles in soup topped with beef or chicken), bun rieu (noodles served in a broth made from crab stock and tomatoes) and banh trang tron (shredded rice paper tossed with chili sauce, Vietnamese coriander, basil, squid, salted fish and quail eggs).
10. Seoul, South Korea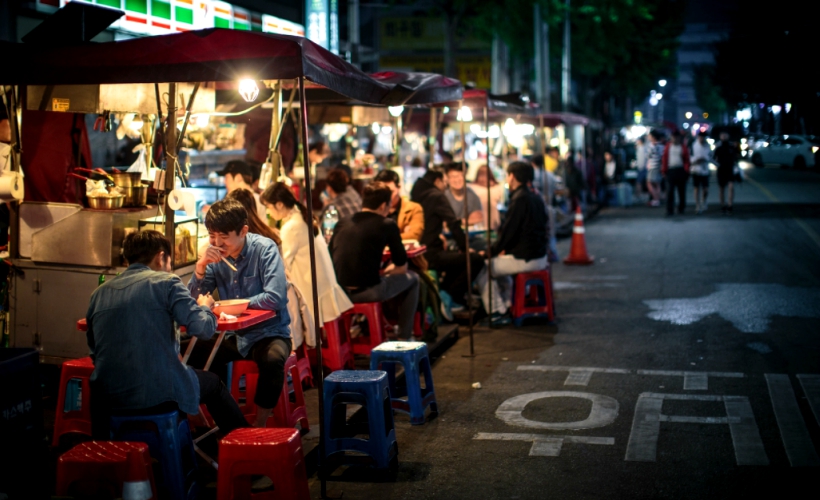 Although Seoul is ranked as one of the most expensive cities to live in, there's still cheap food aplenty to be found on its streets.
One of the more popular places for locals to satisfy their street food cravings is at the nearest pojangmacha – mobile eateries that are usually set under a tent to protect customers from the elements. So if you're looking for an authentic experience, sit yourself down on a plastic stool. You should also try the cornucopia of treats awaiting you at Gwangjang Market or Myeongdong Food Street.
Try these: Hotteok (sweet griddle cakes filled with cinnamon, brown sugar and pine nuts), tteokbokki (spicy rice cakes), bindaetteok (savoury mung bean pancake), mandu (dumplings), gyeran-bbang (egg bread), kimbap (rice rolls), Korean fried chicken.

This story was originally published on Traveloka.
Zafigo republished this story in full with permission from the author to hopefully bring the story and the author to a larger audience, simply because good authors and stories should be read by as many people as possible! If you are keen on Zafigo republishing your stories that will be of interest and useful to women travellers especially in Asia and the Middle East, please get in touch with us at info@zafigo.com.