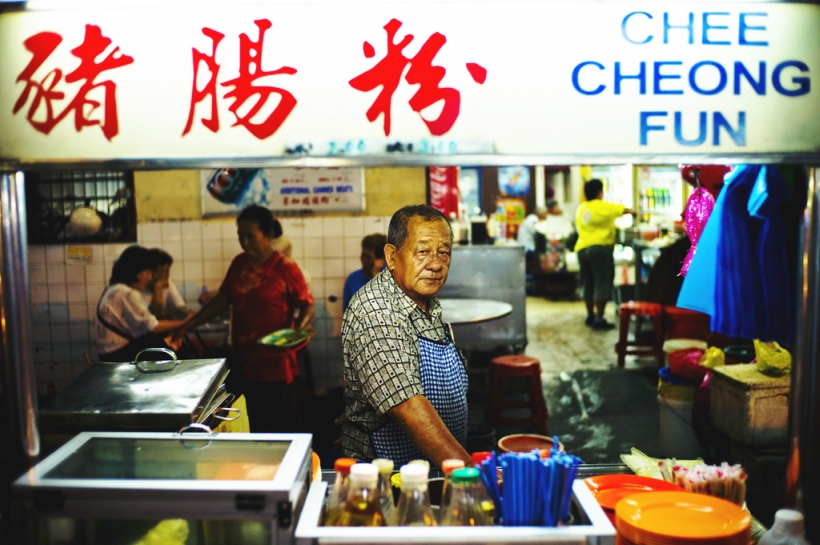 The streets of Penang is known as a food paradise to many and there is no shortage of must eat recommendations. But if you're attempting to fully immerse yourself in the Malaysian food circuit, it's important to note that what sounds the same in different cities may not look or even taste the same. More confusing still, what looks the same in different cities may not be called the same. To aid in your Malaysian food adventure, let's break down the food lingo and the discernable differences of Penang food and Kuala Lumpur food.
Penang Hokkien Mee vs Kuala Lumpur Hokkien Mee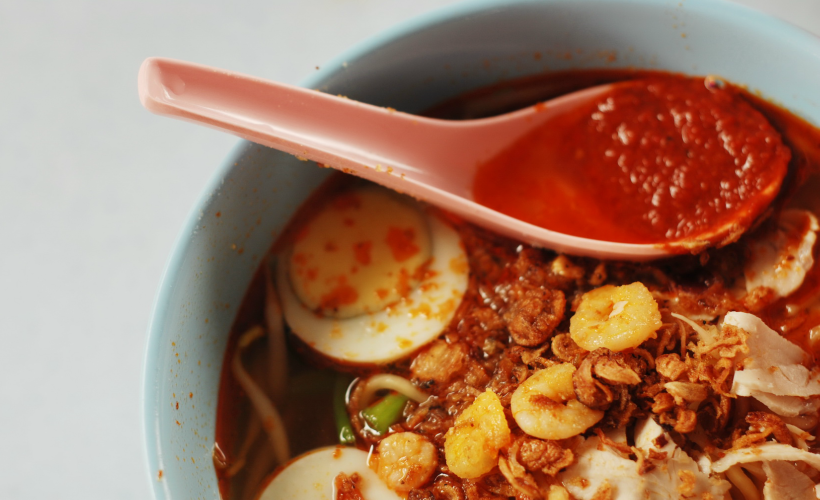 Penang Hokkien Mee is also known as Prawn Mee. The rich and flavourful broth based noodle dish is something of a pride of Penang. Often served with prawns, pork varieties, bean sprouts, kangkung and half-boiled egg, you can find it in most hawker stalls and coffee shops on the island. The KL Hokkien Mee on the other hand, otherwise called the Hokkien Char, is a stir fried noodle dish with thick and black gravy. Sounds the same, and both delicious but in very different ways.
Penang Lor Mee vs Kuala Lumpur Lor Mee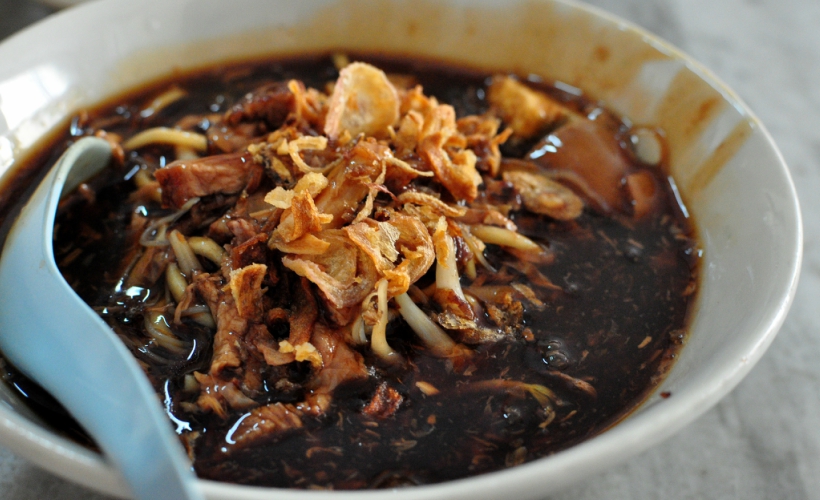 Thick and gooey, Penang Lor Mee is often confused with stir-fried noodles with a different sort of thick broth that is also known as Lor Mee in other states. The thick gravy base of Penang Lor Mee is pork bone and shrimp based, thickened with corn flour and eggs. It is served with a dollop of chili paste, vinegar garlic, and an assortment of add ons (such as pork skin, pig ears, pork knuckles or intestines).
Bonus: Because of it's similarity, Hokkien Mee and Lor Mee often share the same stalls in Penang. Upon request, you can even order the Hokkien Cham Lor (Hokkien Mee with Lor Mee broth mixed in) to get the best of both worlds.
Penang Chee Cheong Fun vs Kuala Lumpur Chee Cheong Fun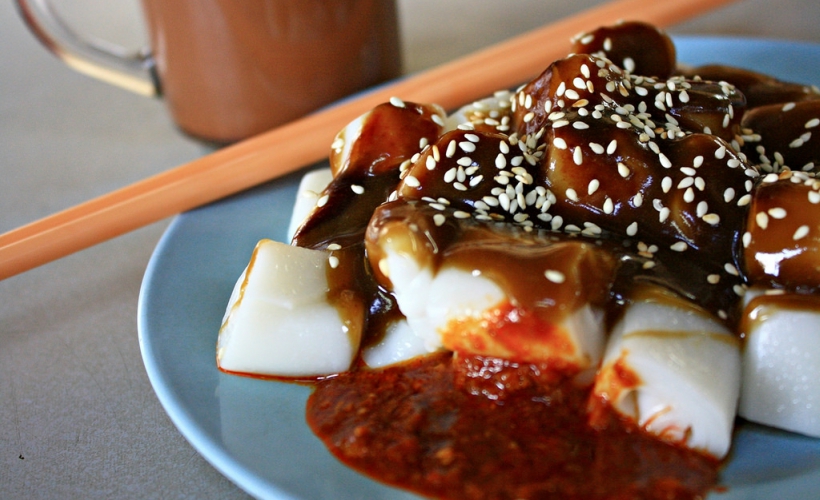 Chee Cheong Fun, literally translated to pig intestine noodles, is a popular rice noodle that only resemble pig intestines in it's looks. In Penang, this rice noodle dish is paired with a thick prawn paste, chili sauce and topped with some sesame seed. In Kuala Lumpur, Chee Cheong Fun is known as the light rice rolls with prawn and pork filling and topped with light soya sauce commonly found at dim sum spots.
Penang Otak-Otak vs Kuala Lumpur Otak-Otak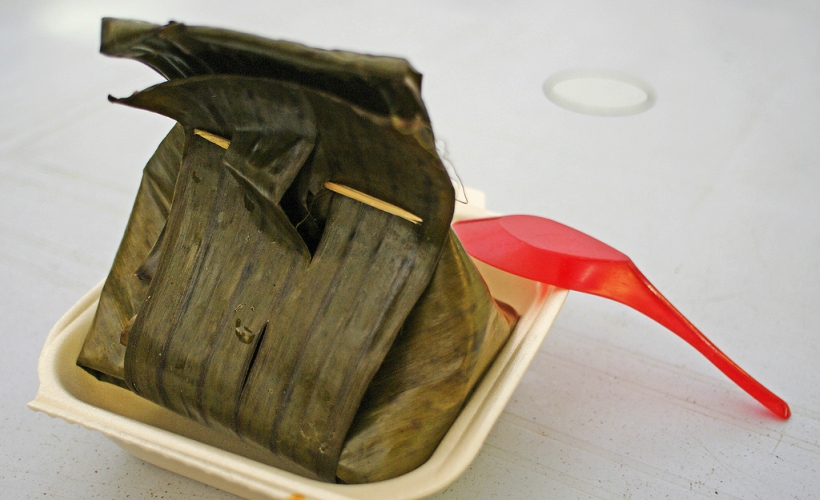 A well-loved Nyonya and Malay dish, Otak-Otak literally translates to brains. Not unlike Chee Cheong Fun, no actual brain is used in the dish and is only called Otak-Otak for the resemblance. Wrapped in banana leaf and steamed, the concoction of coconut milk, herbs, spice, and fish slices is a recognisable reddish hue. In KL and other cities, the herbs, spice and fish are ground together to make a paste, wrapped in banana leaf and grilled over a charcoal fire. Again, different but similarly as delicious.
Penang Curry Mee vs KL Curry Laksa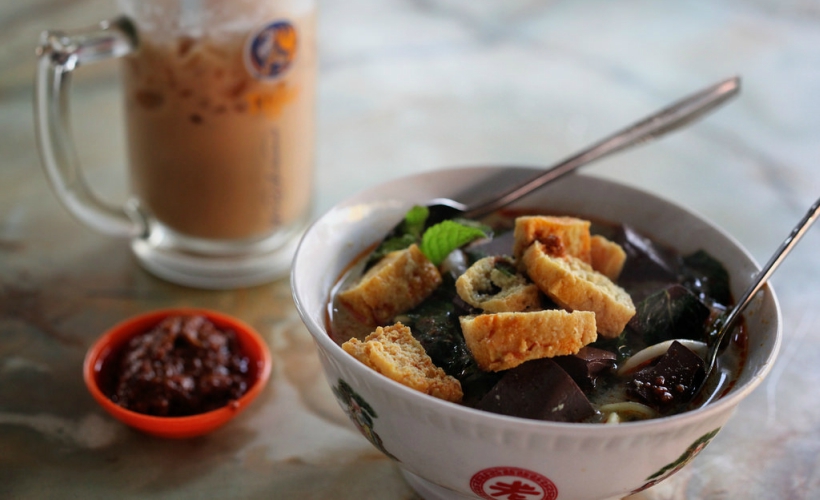 A piping hot bowl of Curry Mee probably sits atop the list for the most Penangite meals you can have. On the island, Curry Mee is a noodle dish comprising of a hearty combination of curry and coconut milk, topped with coagulated pig's blood, cuttlefish, and cockles. Most stalls will serve the chili paste on the spoon, or in a separate container, so you can add as little or as much as you prefer. The same dish sans pig's blood is known in Kuala Lumpur as Curry Laksa.
Bonus: Ordering a Laksa in Penang will likely get you a bowl of Assam Laksa instead. Intricately flavourful, it is a sweet, spicy and sour fish broth served with rice noodles. So don't go confusing that with what the other cities in Malaysia call Laksa.
Penang Pasembur vs KL Rojak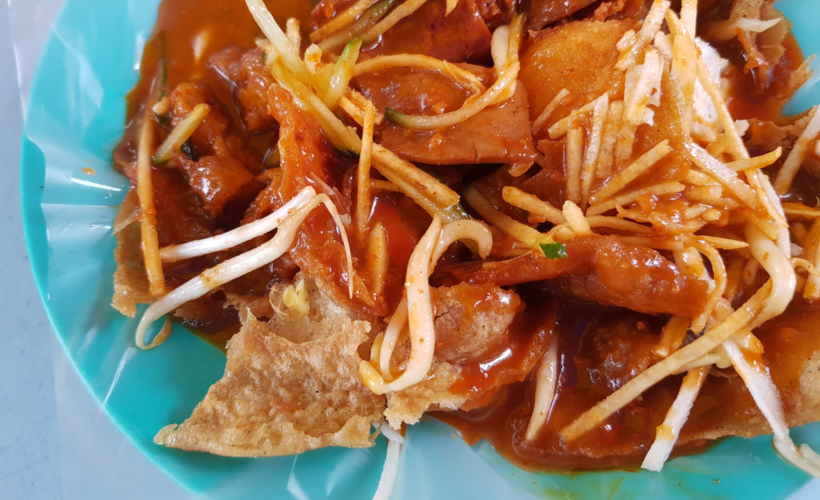 In most Malaysian cities, Rojak refers to the assortment of fried fritters, beancurd, hard-boiled eggs, and shredded vegetables mixed with a sweet, spicy, and nutty sauce. Often, Rojak stalls stand tall next to a Cendol stall, a mouth watering dessert made of finely-shaved ice that is drizzled with Gula Melaka syrup, coconut milk, red beans and soft and chewy green cendol strands. In Penang however, locals know Rojak as Pasembur.
Bonus: Ordering a Rojak in Penang will get you a mixed fruit salad with har koh or better known as prawn paste. This paste, thick, dark and flavourful, is drizzled on top of the fruits with a sprinkle of chopped or crushed peanuts for an almost healthy snack.