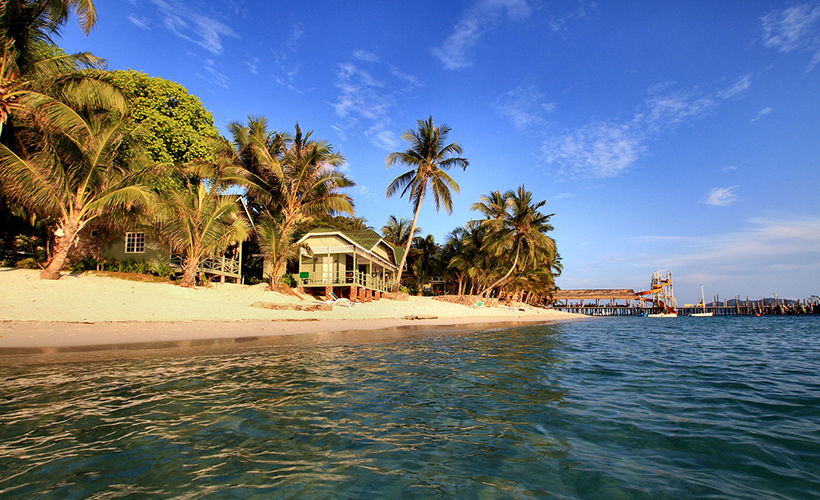 The Malaysian government has allowed for domestic travel to begin again starting 10 June 2020. We urge you to maintain social distancing, upkeep your personal hygiene, and adhere to all SOPs imposed to prevent the spread of COVID-19. If you're still not sure about travelling during this time, we hope you keep Zafigo as a source of inspiration for your future travels.
There's always this sense of pride when people ask us 'What's good in Malaysia?' – uh, everything. From our culturally-diverse cuisine, to an abundance of flora and fauna, to heritage sites and cities, to our muhibbah culture (spirit of interracial harmony, camaraderie, and acceptance), we have it all! 
Some states may carry the same traditions, but there's always something unique for you to try out. So, we rounded up some of the best places and things you need to experience in every state in Malaysia. This way, wherever you choose to travel to during this Recovery Movement Control Order, there's something to look forward to. 
Kedah
Museum-hop

 
While Penang or Melaka usually spring to mind when it comes to museum-hopping, Kedah too has a number of museums worth visiting, like the Kedah State Museum and the Sultan Museum that house hundreds of ancient relics and artefacts. As one of the oldest states in Malaysia, Kedah boasts almost two millennia's worth of history, so get ready to indulge in its rich and colourful past. Go back in time to discover the state's early Buddhist-Hindu civilisations to how they came to adopt Islam, and learn more about British colonisation. You can even visit the spot where the Sultan of Kedah established Alor Setar in the early 18th century!
Visit the paddy fields
Kedah is filled with paddy fields. Immerse yourself completely in the Malaysian kampung (village) lifestyle by visiting one. If you have time, try catching the sunset there too – you'll be gobsmacked at how stunning they are. However, it can be quite a challenge to find one (even with Google!) so be sure to ask the locals. 
Perlis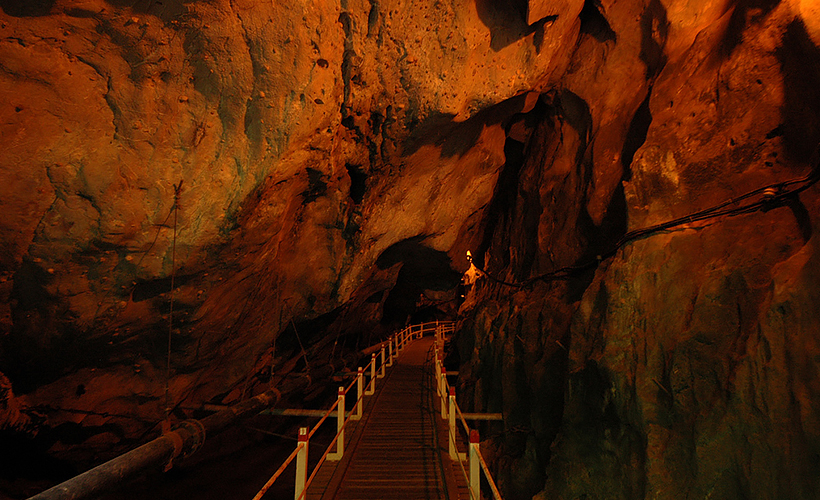 Go spelunking
Many say that Gua Kelam is one of Malaysia's most unique limestone caves. Forget hiking for a minute and instead go on a 'cave walk', entering Kelam at an entrance near the stream and exiting at another location. The 370-metre path is said to be the idea of an Englishman who transformed the cave into a means of transporting ore during mining days as the nearby stream created the large cavern. Even today, you'll stumble upon bits and bobs of its tin mining days left behind. The walk is also an easy one, as the cave is well-lit and there's a wooden walkway running the entire length. The sounds of bats and dripping water add to the eerie calm.
Penang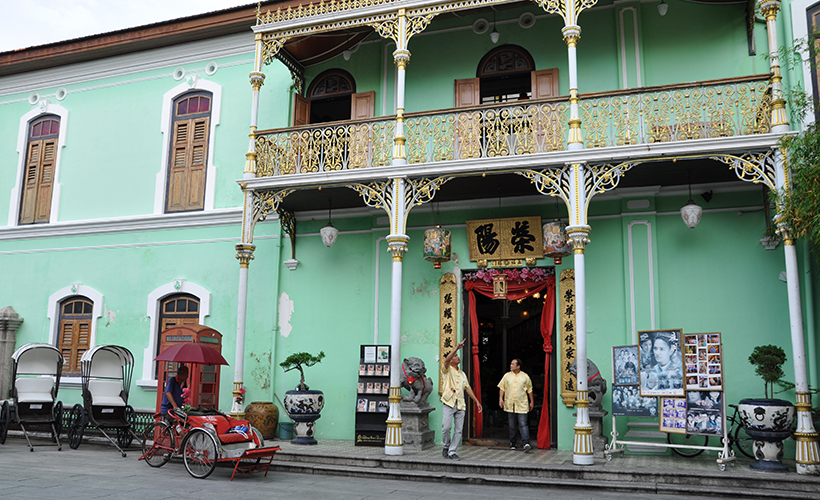 Get a dose of Peranakan history
Prepare to go back in time to discover Baba and Nyonya culture at the Pinang Peranakan Mansion. Originally a home in the 1900s, this refurbished Peranakan mansion-cum-museum showcases the history of the Straits Chinese who migrated to Penang, Melaka, and even as far south as Singapore. What makes this museum so special is that along with its restored façade that features unique Peranakan architecture is that it allows visitors a glimpse into the opulent lifestyle of the Peranakans with hundreds of antiques on display. 
Run and splash about

 
Surrounded by lush greens, Escape Theme Park is an exciting destination that aims to bring back fun activities from the past. The park was inspired by founder Sim Choo Keng's childhood, which is why it's filled with adventurous attractions that mimic the games we played while growing up – like climbing trees, diving from the treetop into the pond, and racing downhill on makeshift bicycles.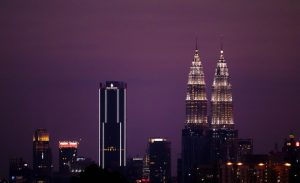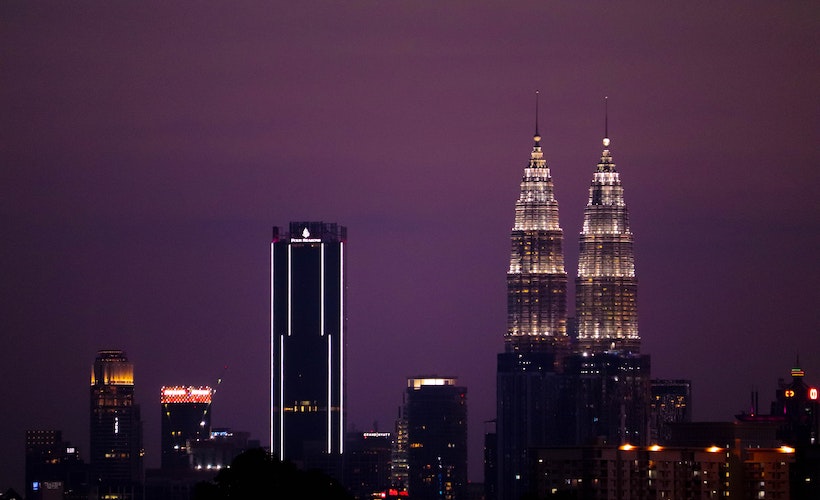 Let the stars decide your holiday fate! Here are seven destinations throughout Malaysia that are so beautiful, they made it to the big screen and will surely spark your wanderlust.
Perak
Dine in a cave

 
Take date night to the next level at Jeff's Cellar, a one-of-a-kind dining experience set in a 260 million-year-old limestone cave. The ambience here is cosy to say the least, with incandescent lighting, natural water features, and of course, sumptuous food to boot! You can also indulge in a wide range of organic and rare wines here, as Jeff's Cellar is also considered to be amongst the country's top wine bars. 
Check out the locals
The local wildlife, that is. Located in Kuala Sepatang, the Matang Mangrove Forest Reserve allows you to explore the area's diverse wildlife while promoting responsible tourism that keeps the natural impact at a minimum. This reserve is also known to be of the most sustainable mangrove ecosystems in the world. A day tour here entails a river cruise, fun activities for the children, exploring the mangrove, and even a sumptuous seafood meal. 
Kelantan
Hop on a perahu kolek
Cruise along the river in a traditional Kelantanese boat. When looked upon closely, the intricate and vibrant designs seen on these boats aren't only for show, but tell the stories of local Malay myths and legends. These beautiful boats are like floating works of art.
Be one with nature

If you're the sort who loves outdoorsy activities, then you'll love the myriad options on offer at Min House Camp. There are plenty of activities you can do like kayaking, archery, fishing, and firefly tours. You'll be surrounded by nature and wildlife, so expect nothing short of a peaceful, laid back ambience set in the middle of a local village.
Terengganu
Admire some Islamic architecture

Formally known as Taman Tamadun Islam, the Islamic Civilisation Park on the man-made island of Wan Man showcases Islamic art and history in a unique way. The park boasts replicas of 22 well-known Islamic landmarks like the Taj Mahal and Al-Hambra Citadel. These locations will have you rapt in the beauty of Islamic architecture while giving you a chance to learn about the processes behind it. The most famous spot here is the Masjid Kristal (or Crystal Mosque), that's modelled after the Suleymaniye Mosque in Turkey.
Discover a small village
Located along the coastal roads of Terengganu, Kampung Penarik is touted to be one of the most beautiful fishing villages in Malaysia. At the village, you can walk along the beach or go for a boat ride that will take you through a mangrove forest. If you're lucky, you might just catch the glowing fireflies!
Melaka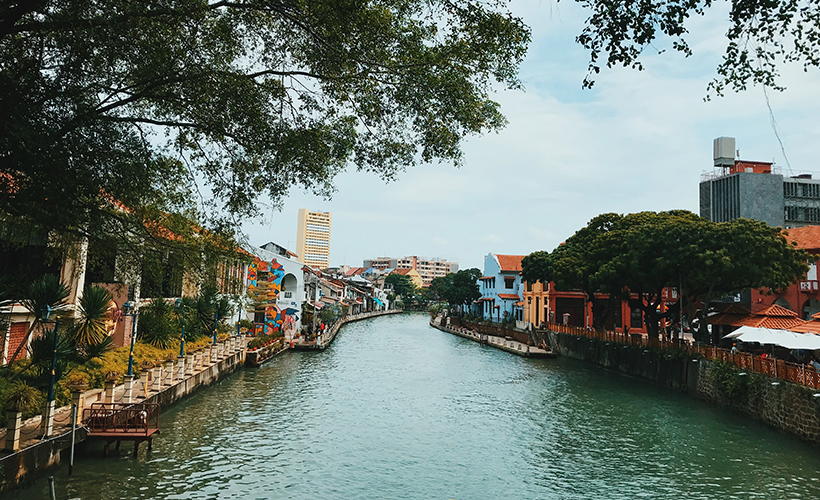 Do some jail time
Ever been curious about Malaysian prisons? If you answered 'yes', head to the Malaysia Prison Museum in Melaka. Once an actual prison, a tour here will give you insight into the history of our country's penal system. However, the pictures can be a little graphic, so it's better if you visit without children. 
Stroll along Sungai Melaka
After spending the whole day exploring A'Famosa Fort, Christ Church, and likely gorging on the unique eats at Jonker Street, wind down by taking a stroll down the river. You'll be pleasantly surprised by the little shops and cool murals along the way. You're going to want to make sure your phone or camera is fully charged too, because trust us when we say that this strip is Insta-worthy! 
Pahang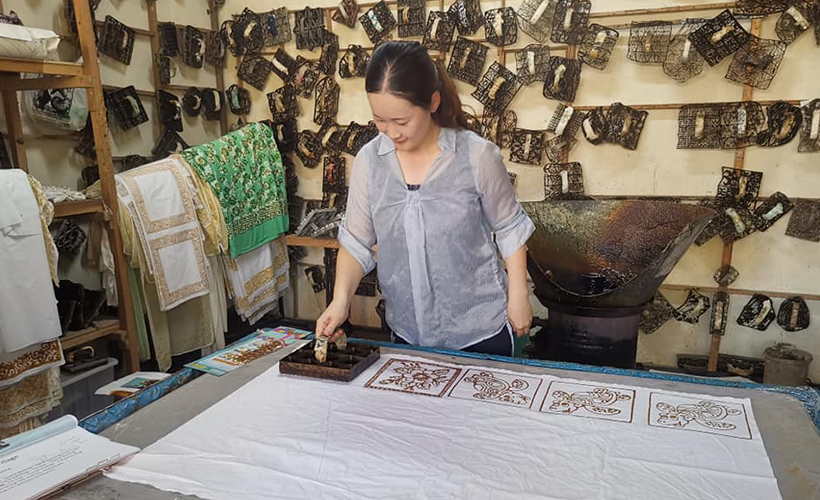 Try your hand at batik
A traditional technique of designing textiles by using wax and dye, you can attempt this age-old art form at the Natural Batik Village in the town of Balok. An especially fun activity for the kids, you can choose a print, 'paint' it in, and then have your little work of art transferred onto a t-shirt! Do note, however, that you can only pick the shirt up the next day should you choose to do this. 
Johor
Become a beach bunny

 
Over the years, Pulau Rawa has become one of Malaysia's most sought after island destinations. Rightly so, with its crystal-clear water flanked by soft, pristine white beach. It's really paradise on Earth,  and the fact that the island only has two resorts makes it an exclusive destination, further adding to its appeal,
Visit a glass temple
One of the state's foremost tourist attractions, the Arulmigu Sri Rajakaliamman Hindu Temple was established in 1922 and is one of the oldest temples in Johor. When Sri Sinnathamby Sivasamy inherited this beautiful temple, he was inspired to reconstruct it entirely in glass. What you see today is an entire temple whose interior is covered in a mosaic of 300,000 colourful pieces of glass and thousands of glass beads. Simply stunning!
Selangor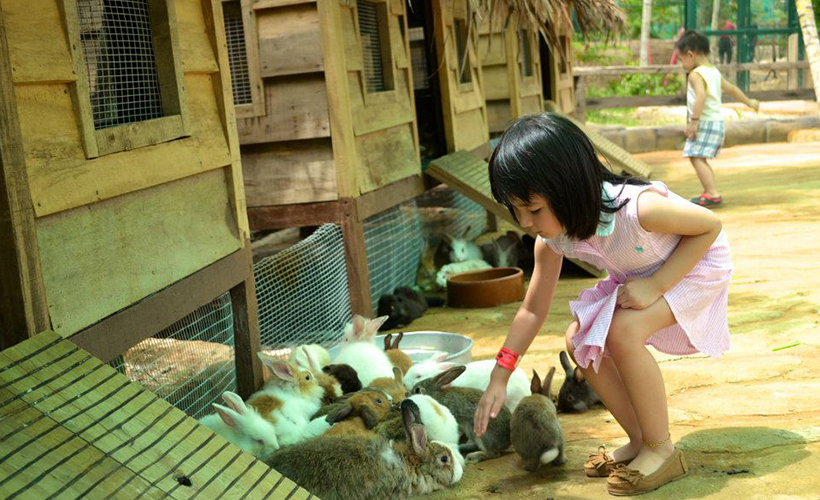 Be a race car driver
Okay, not really, but all the feels are there. The Sepang International Circuit was built with the main purpose of hosting international and local racing events such as the Malaysian F1 Grand Prix, MotoGP, and Malaysia Merdeka Endurance Race. However, you needn't only be a spectator here. The circuit is also home to the country's best go-karting track (the Sepang International Cart Circuit), designed by renowned F1 track designer Hermann Tilke and made with the same surface of the F1 track. So, if you have the need for speed, this is a fun thing to do whether you're a kid or an overgrown one.  
Play with some happy animals
Nothing beats seeing happy, thriving furries when visiting a petting zoo. Housing more than 100 species of exotic and rare animals, what you'll notice at Farm In The City is that none of the animals are behind steel bars. Instead, they run around within open compounds or are contained behind glass walls, in enclosures designed to mimic 11 different natural habitats. These include the Rabbit Farm, Reptile Cavern, Savannah, Jungle Walk, and Mood's Lake. 
Negeri Sembilan
Explore one of Malaysia's most beautiful villages
Kampung Orang Asli Bukit Kepong is home to a mere 150 people. With just 44 homes in the quaint and tidy village, a tour or walkabout will give you a peek into the lives of the Temuan people who live here through various cultural activities. Looking at some of their wooden homes, you'll also see a strong Minangkabau influence, with some of them for rent at just RM80 (approximately USD19) per night. There's also a children's library and small souvenir shop – the locals are extremely artistic, and you can see it in their beautifully-manicured lawns and up-cycled decorations that adorn the gardens.
Sabah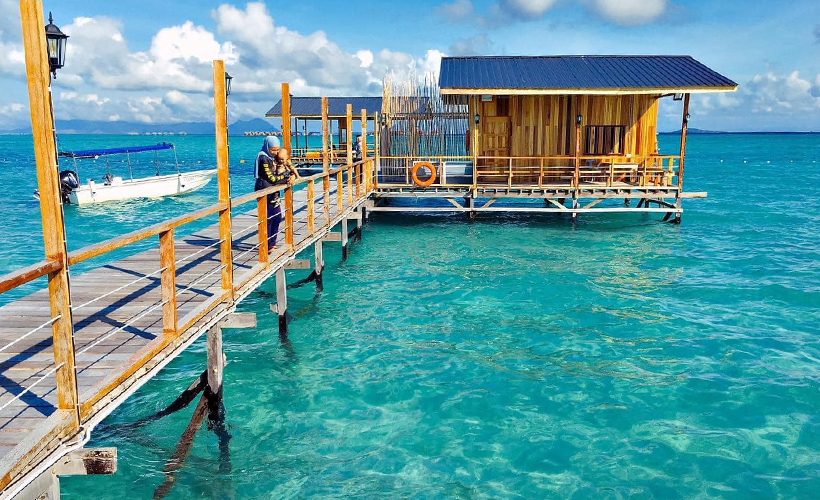 Make like Indiana Jones for a day

 
Walk among tall trees and an array of wildlife at the Sepilok Rainforest Discovery Centre in Sandakan. This centre was formerly an environmental education centre helmed by the Sabah Forestry Department that is now open to visitors daily. Pay close attention and might even be able to spot flying squirrels, orangutans, and sun bears in their natural habitat. 
Witness perfection in Semporna
Nusakuya is a floating resort located off the coast of Semporna (meaning 'perfect' in English), a seaside surrounded by beautiful, clear waters. Its remote location will make you unplug from reality, allowing you to indulge in some beach therapy and unwind while undisturbed. It really is perfection.   
Sarawak
Enter Mukah, the cultural heartland of the Melanau
This may be an off-the-beaten-track destination, but learning about the Melanau's pagan burial rites is something you need to experience at least once in Sarawak. Mukah's the place to be to immerse yourself in nothing but Melanau history and their lifestyle. We recommend going for a tour of Mukah while listening to the legendary tales of the burial poles that still stand tall in the town. 
Cycle the headhunter's trail
Discover the trail of the White Rajahs when they attempted to suppress the legendary and rebellious Dayaks – the headhunters of Borneo. There's really no better way to hear about fascinating Bornean history than as you cycle past authentic longhouses, rustic forts, and waterways along a scenic route. 
Follow Zafigo on Instagram, Facebook, and Twitter. Sign up to our bi-weekly newsletter and get your dose of travel tales, tips, updates, and inspiration to fuel your next adventure!