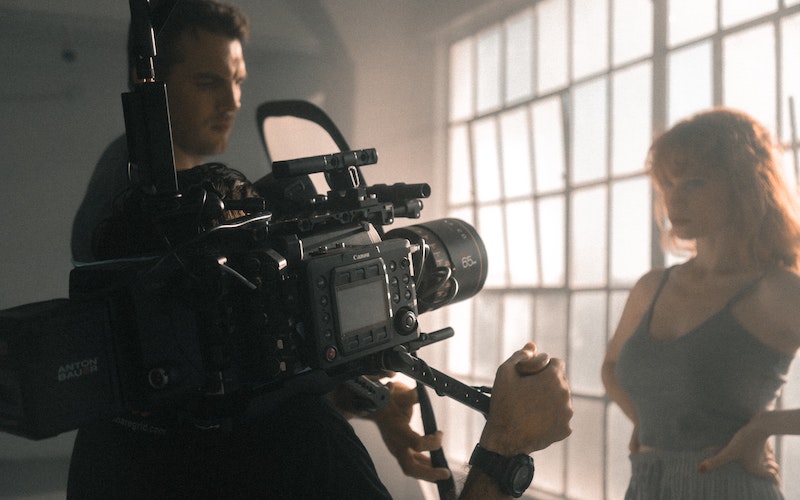 The Malaysian government has allowed for domestic travel to begin again starting 10 June 2020. We urge you to maintain social distancing, upkeep your personal hygiene, and adhere to all SOPs imposed to prevent the spread of COVID-19. If you're still not sure about travelling during this time, we hope you keep Zafigo as a source of inspiration for your future travels.
It may seem like everyone's in either Langkawi or Redang on holiday these days, now that Malaysia is undergoing the post-COVID-19 Recovery Movement Control Order that allows for interstate travel, so we're sure you're itching for a break after being confined for months too. But if you're stumped about where to go, why not look to the stars? The film stars, that is. 
Here are seven film locations throughout Malaysia that showcase our country's beauty to help inspire or further fuel your wanderlust if you're stumped about where to go:
Petronas Twin Towers, Kuala Lumpur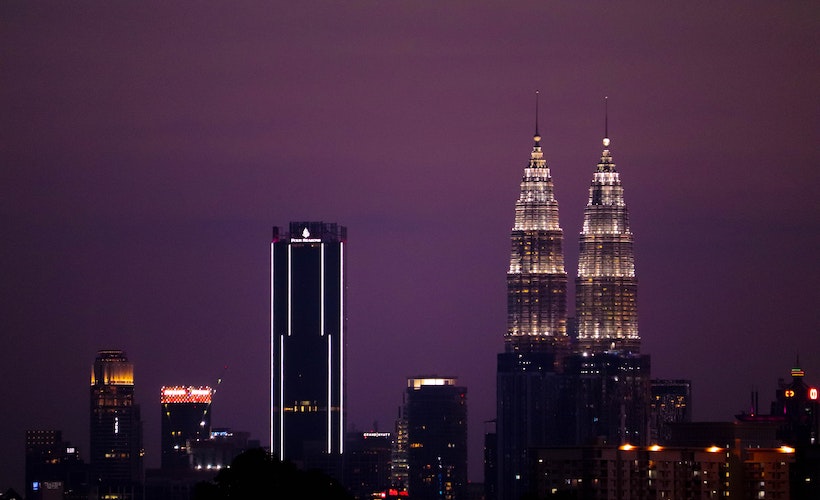 Even as locals, it's been at least four months since we've visited the Twin Towers – also known simply as KLCC. But if you're planning a staycation in the city, then there's no better place to restart your journey as a local tourist than here. Featuring prominently in the 1999 film Entrapment starring Catherine Zeta-Jones and Sean Connery, you can get a pretty awesome view of Kuala Lumpur (KL) from the Sky Bridge. Be sure to book tickets early, though! 
Once you're done taking in the gorgeous views, there's a fair number of things to do at KLCC. If you've got little ones in tow, take them to the park, Petrosains or Aquaria. Otherwise, Suria KLCC has ample shopping and food and beverage joints to keep you entertained. 
KL Tower, Kuala Lumpur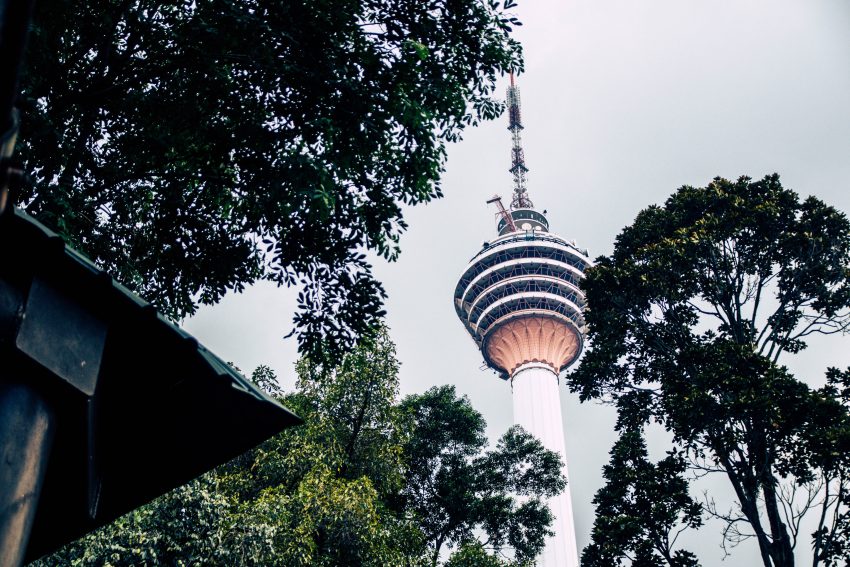 Just a stone's throw away from KLCC is another film location in the heart of KL that's worth visiting. Okay, so the tower wasn't a main feature of Mission: Impossible – Rogue Nation, but an opening sequence cameo counts! And, like KLCC, KL Tower offers plenty to do for those staycationing in the city. 
For starters, there's a revolving restaurant for gorgeous, uninhibited 360o views. While this is perfect for date night or a gathering with your gal pals, if you prefer more outdoorsy activities, then opt for a hike in Taman Eko Rimba – a small forest reserve in the inner city. It's an easy trail, free to walk, and very Instagram-able. 
If you love animals (or the kids do), then visiting the KL Tower Mini Zoo is a must. The zoo is clean, well-maintained, and offers its visitors a chance to have close interactions with some of the animals. You can pet the guinea pigs or feed the llamas as you learn about the wide variety of native and exotic creatures that call this zoo home.  
Cheong Fatt Tze Mansion, George Town, Penang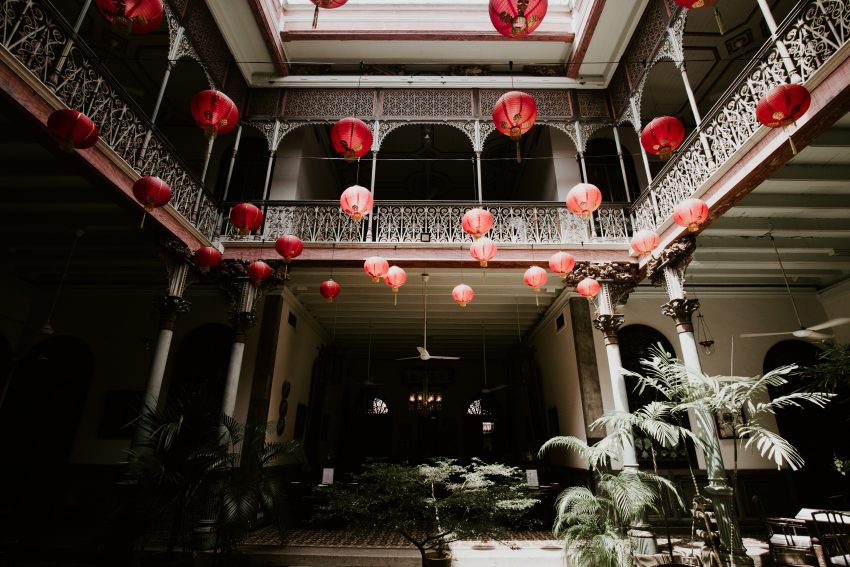 With a history that spans almost 200 years, we believe that Cheong Fatt Tze (also known as The Blue Mansion) on Penang Island's George Town is among the world's best heritage mansions. This UNESCO award-winning property has served as the backdrop to two big-screen hits – including Oscar-winning French film Indochine (starring a stunning Catherine Deneuve), Hollywood blockbuster Crazy Rich Asians (starring our very own Henry Golding and Michelle Yeoh), and the Netflix original series The Ghost Bride. 
Overall, Cheong Fatt Tze is like a love letter to architecture – replete in a signature indigo shade, the eponymous mansion's façade is also adorned with intricate carvings while the entire building was constructed using only the finest materials available at the time. There's much to discover about this elegant building, but the best part about it is that today, you can actually check-in! Cheong Fatt Tze is now a boutique hotel boasting multiple dining options from fine dining to alfresco. So, if you plan to motor west, dropping by here is an absolute must. Even if just for a fine dining meal at Indigo.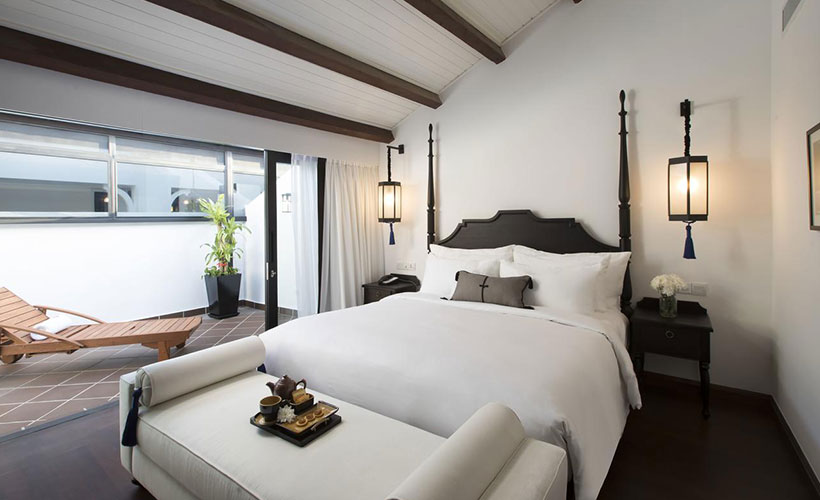 A place for everyone – creative nomads, divers, hikers, or if you simply want to treat yourself, and after the year we've had, you deserve it. – The New Normal: 10 Places To Staycation & Chill Across Malaysia
Marina Island, Pangkor, Perak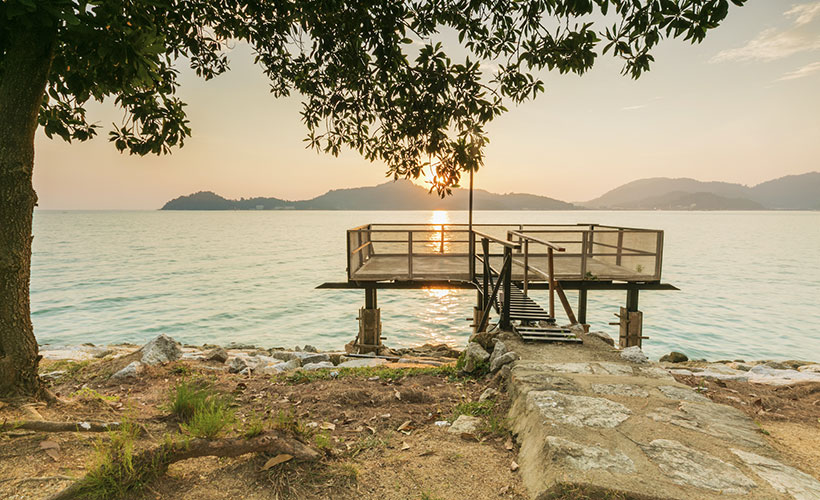 Well hey, if it's good enough for Thor, it's good enough for everyone. Marina Island has seen the likes of Chris Hemsworth, Wang Lee Hom, and Viola Davis grace its shorelines for the filming of the 2015 action thriller Blackhat. 
The real appeal of Marina Island though is its location. Three hours away from Kuala Lumpur and from Penang, it's an ideal destination for when you're road tripping. In terms of what to do on the island itself, well, just while your days away with beachy things. Think volleyball, lounging on the sand, scuba diving, and water sports. You can also hop over to the nearby town of Lumut to visit the night market and waterfront. 
Ipoh, Perak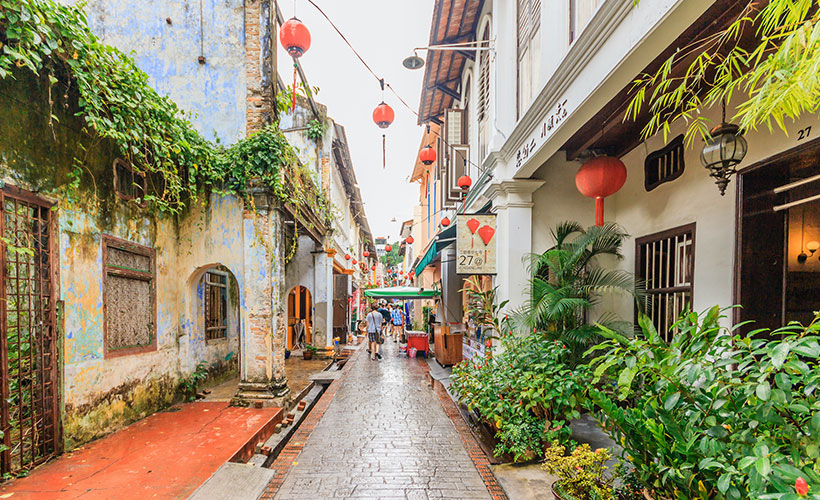 Another entry for Perak is the state capital that is Ipoh. Once considered among the best places to go to in Asia by Lonely Planet, Ipoh is a charming town with an old school vibe. So, it's only fitting that Ipoh is used as a backdrop depicting Hong Kong in the 1930s and 1940s in the 2007 motion picture Lust, Caution that also stars heartthrob Wang Lee Hom. 
Suffice to say, Ipoh is a foodie's and culture vulture's paradise. Here, you can visit famed sites such as Kellie's Castle and the Perak Cave Temple, while there are scores of restaurants and foods worth gobbling up. Again, if you're visiting as a family and looking for a dose of fun in the sun, then the Lost World of Tambun may be just what you need.  
Aur Island, Johor

 
A part of the beautiful Johor Marine Park, Aur Island is a hidden gem where the Malaysian dramedy The Journey was filmed. In the film, an older gentleman agrees to his daughter marrying an English bloke on the condition that he follow him on an adventure all around the country to personally drop off wedding invitation. 
This tiny island in southern Malaysia and her surrounding waters is among the pit-stops made in The Journey (which went on to be one of the local film industry's top-grossing movies). It's also actually considered one of the country's most underrated diving and snorkelling destinations with over 20 sites to choose from; the most famous ones being Turtle Bay, Pinnacle, and Rayners Rock. 
There are no roads on this tiny island, and only a few shops from where you can obtain basic necessities. When here, you'll see that Aur's biggest luxury is having the most resplendent and crystalline blue waters fringed by lush verdant forests. 
Kuching, Sarawak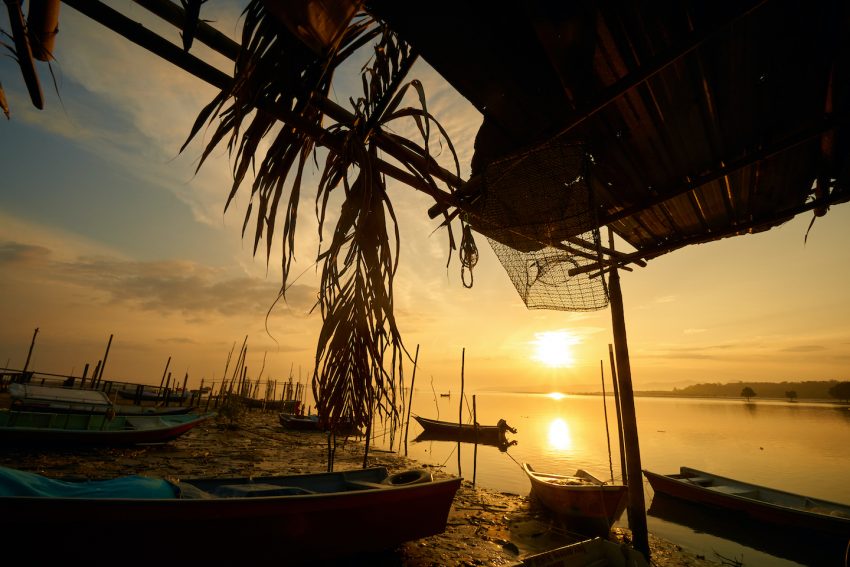 Throughout the major motion picture, The Sleeping Dictionary, you'll see Jessica Alba playing a young Iban woman named Selima who falls in love with a British colonialist (why they didn't choose an actual Iban woman to play the role of Selima is a story for another day). Their romantic adventure is filmed in several locations throughout Kuching, featuring scenes shot in a specially-constructed longhouse in Batang Ai, the Matang Recreations Park, and Buntal Fishing Village.
The state capital of Sarawak, Kuching is the place to be if you love nature and history. Among the best things to do here are visiting Bako National Park to walk its rocky coastline, mingling with the orangutans at Semenggoh Nature Reserve, exploring the wetlands on a Santubong Wildlife Cruise, and learning about the state and its history by popping by Kuching's numerous museums. 
Besides these, there's lots of food to be devoured – from Kolo Mee to Sarawak Laksa – and also lots of shopping to be done. Go for a walk along the Kuching Waterfront or stroll around the Main Bazaar and Carpenter Street for a dose of both. 
Follow Zafigo on Instagram, Facebook, and Twitter. Sign up to our bi-weekly newsletter and get your dose of travel tales, tips, updates, and inspiration to fuel your next adventure!