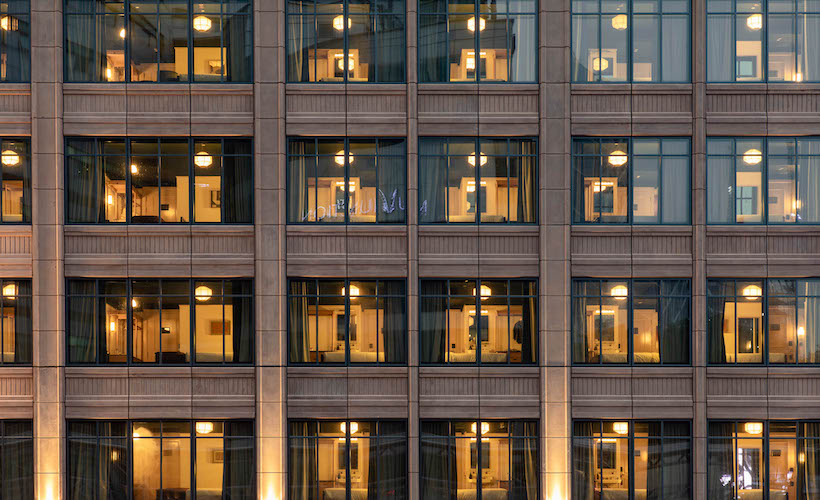 The Malaysian government has allowed for domestic travel to begin again starting 10 June 2020. We urge you to maintain social distancing, upkeep your personal hygiene, and adhere to all SOPs imposed to prevent the spread of COVID-19. If you're still not sure about travelling during this time, we hope you keep Zafigo as a source of inspiration for your future travels.


It's safe to say that the 'new normal' – or 'normal' at this point – is never leaving home without masks or hand sanitiser, feeling a little panicked when your throat feels scratchy or when you sneeze, and planning staycations to satisfy your travel itch. 
Exploring our own country is often overlooked because "we've seen it all before" – we crave new cuisines and cultures to soak in because 'different' is associated with being 'exciting'. Truthfully though, there's plenty we can do at home. Just like a relationship, in order to keep it 'exciting' we need to try new things, and our current travel restrictions allows us to do just that. 
Here are some staycation places to consider:
Liu Men Hotel, Melaka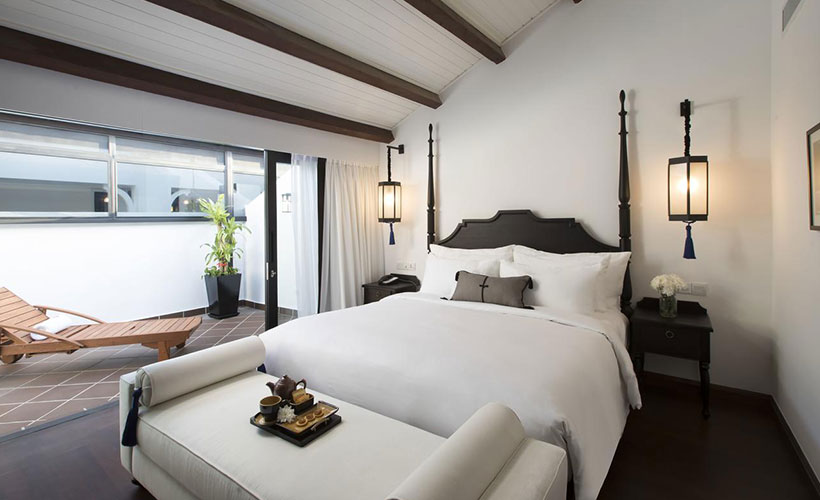 Priding itself on being 'your home away from home', Liu Men in Melaka is rich in history and Instagrammable rooms. The rooms are aptly named after historical figures such as Paremswara, Cheng Ho, Hang Tuah, and Jebat, and each one has plenty of Peranakan influence in its decoration and design. It's the perfect place to go back to after a day of eating chicken rice balls and drinking coconut shakes.
Website www.liumenhotel.com

The Chow Kit, Kuala Lumpur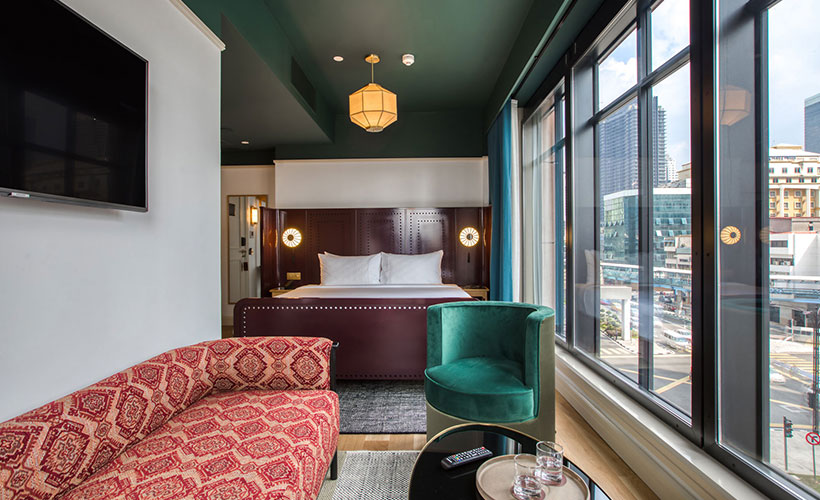 Looked to as a 'traveller's sanctuary' The Chow Kit is where you go if you're looking to be in the heart of Kuala Lumpur, to learn more about her history, and to be inspired – the location itself has plenty of stories to tell, and played a role in the naming of its rooms (the den, the little towkay suite). Its kitchen and bar serves up local dishes with a twist – like grilled ribeye with sambal hijau (green chilli paste) – signature cocktails that make for a perfect nightcap. Or four.
Website www.thechowkit.com

The Taaras Beach & Spa Resort, Redang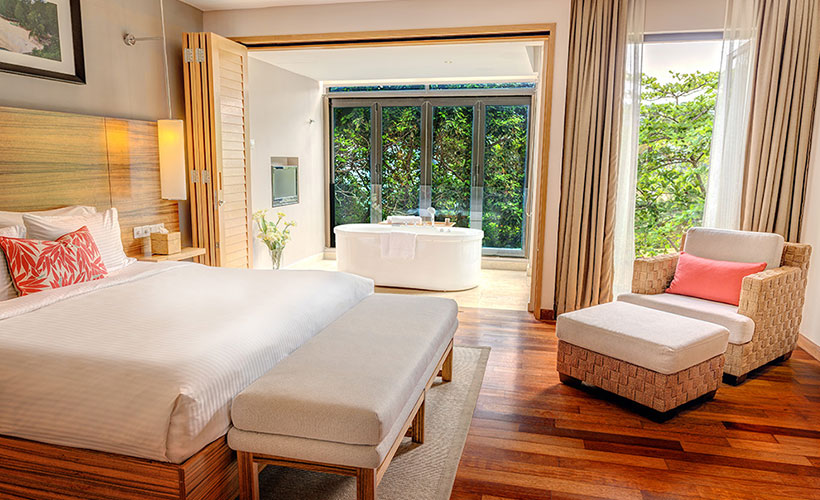 If a beach holiday is what you need, The Taaras Beach & Spa Resort is where to be. Wake up to the view of turquoise water and white sandy beaches, all while being surrounded by a rainforest. It already sounds magical and you haven't even left home! The resort has close to 200 suites and rooms, plus a stunning five-bedroom private villa perched high up on a cliff that boasts the resort's the best view. The resort is also a diver's paradise and great for families.

Website www.thetaaras.com

Ipoh Bali Hotel, Ipoh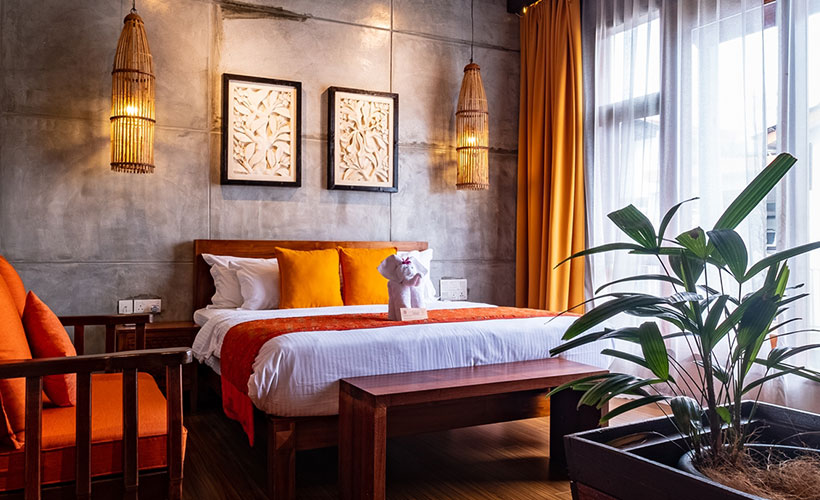 Longing to be in Bali? Believe it or not, the tiny town of Ipoh has you covered. You read that correctly. At this hotel, you'll be transported to your favourite island as its interior reflects that of Balinese design – think traditional bamboo cages, antique rustic woods, and warm colours to soothe your senses into relaxation. To complete the 'Bali experience' the hotel also provides spa and massage services that guests can treat themselves to – it's even more deserving after the year we've had.
 
Website www.ipohbalihotel.com
Yearning for a dose of vitamin sea? Venture away from the city and head to one of these stunning oceanside escapes. They're all in Malaysia! – Langkawi & Beyond: 8 Malaysian Ocean Escapes To Plan Your Next Holiday At
KLoé Hotel, Kuala Lumpur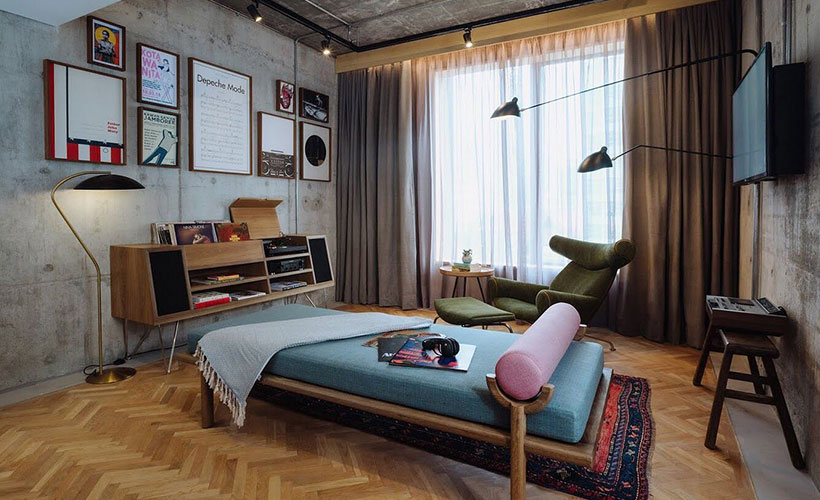 A boutique hotel for creative nomads, KLoé provides a space that will inspire you to explore and create. Its artist lofts are beautifully curated according to interests such as music (to tune out the city bustle with your favourite songs), art (a space to create your own masterpiece), food (equipped with a personal kitchen for gourmands), reading (to be surrounded by the library of your dreams), and gardening (living in a greenhouse in the city). 
Website www.kloehotel.com
Malihom, Penang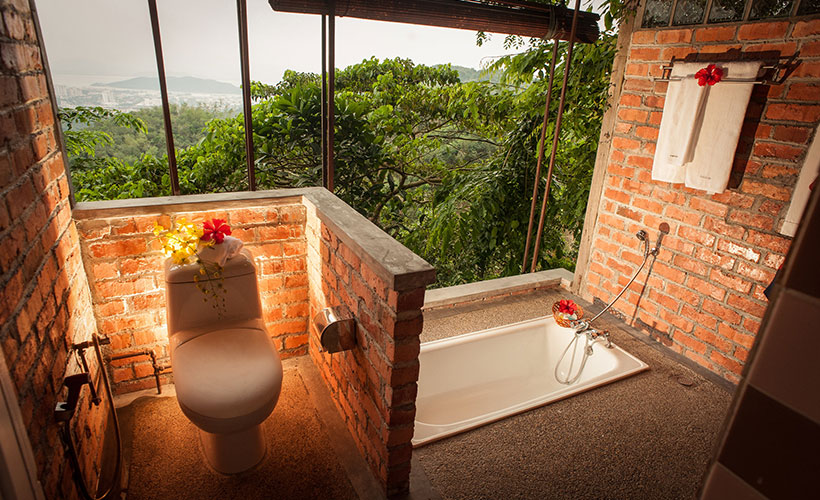 How often does one get to say that they've stayed in a rice barn? At Malihom, it'll be a first. A retreat tucked away in a 40-acre estate in Balik Pulau, Penang, these 'villas' are where to stay if you want to be close to nature. Its rooms were previously Thai Lanna rice barns (a type of barn used worldwide for the storage and drying of harvested rice) that is now classified as Thailand's National Heritage as it's over 100 years old.

Website www.malihom.com
The Dusun, Seremban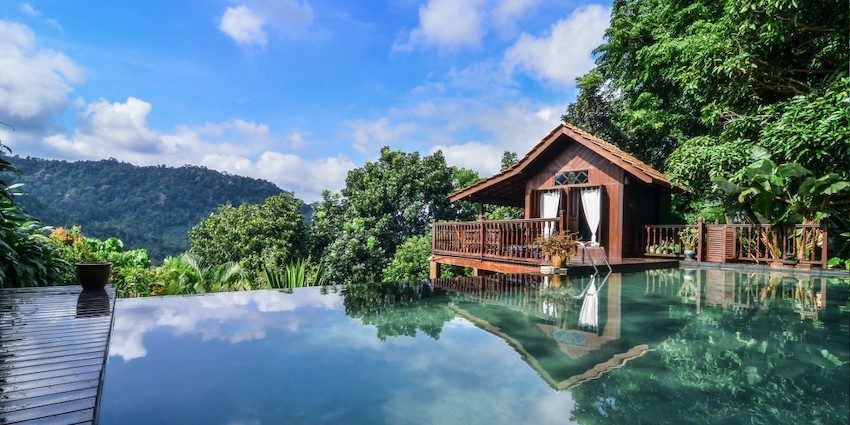 Spaced over five acres, The Dusun is perfect for anyone who's looking for a relaxing off-the-grid-surrounded-by-nature type experience and gorgeous views to wake up to. There are two forest walks available, a sunset viewing path, and jogging roads around Pantai Hills. Wi-Fi isn't the strongest, so we definitely recommend going with someone who won't make you roll your eyes for an entire weekend.
Website www.thedusun.com.my

Tabin Wildlife Resort, Sabah
Jungle lodges and bungalows built using authentic Borneo timber and staying close to a wildlife reserve? Sign us up! Tabin Wild Resort is a haven for those who live for outdoor activities – like kayaking, white water rafting, bird watching, and unwinding at a hot spring after a long day of hiking, walking, and more hiking. 
Website www.tabinwildlife.com.my
The Datai, Langkawi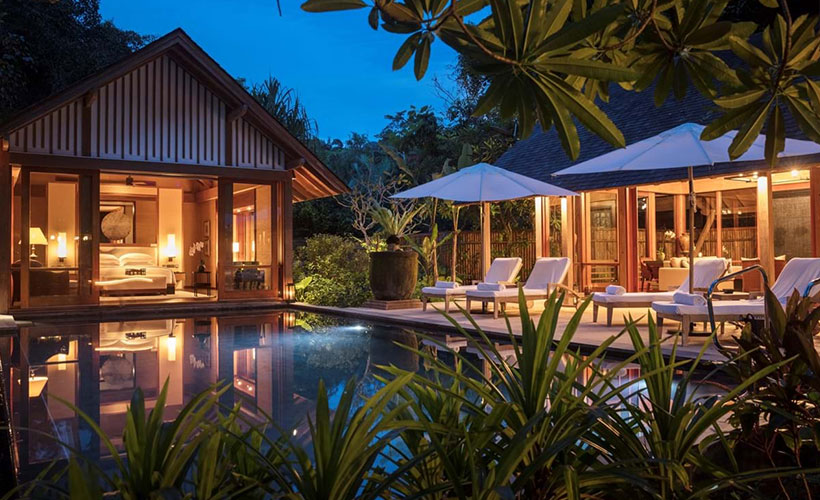 It's easy to understand why The Datai is crowned as 'Malaysia's most sought-after luxury destination resort' with the first point being: it's located in the middle of a 10-million-year-old rainforest. Guests of The Datai can partake in cooking classes, play golf at an award-winning course designed by Greg Norman with a majestic mountain as a backdrop, and the most impressive experience being sailing on the Naga Pelangi, "a 30-metre, traditional wooden Malaysian junk schooner" to catch the sunset.
 
Website www.thedatai.com

Rawa Island Resort, Johor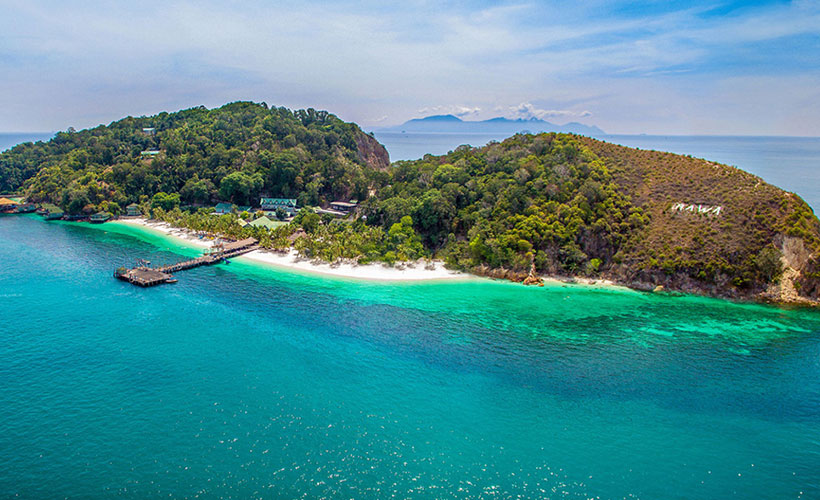 Malaysia has several islands that are absolutely breath-taking, and Rawa is one of them. Crystal clear waters, white sandy beaches, swimming in the South China Sea – everything about this place screams 'Treat Yourself'. Guests can enjoy activities like snorkelling, diving, kayaking, scuba diving, hobie cat sailing, and island hopping.
Website www.rawaislandresort.com

Follow Zafigo on Instagram, Facebook, and Twitter. Sign up to our bi-weekly newsletter and get your dose of travel tales, tips, updates, and inspiration to fuel your next adventure!
36743, 36813, 36429