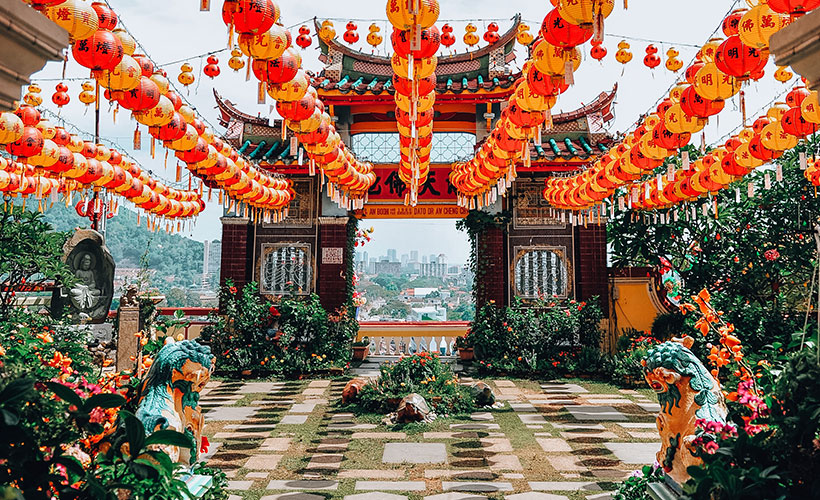 The Malaysian government has allowed for domestic travel to begin again starting 10 June 2020. We urge you to maintain social distancing, upkeep your personal hygiene, and adhere to all SOPs imposed to prevent the spread of COVID-19. If you're still not sure about travelling during this time, we hope you keep Zafigo as a source of inspiration for your future travels.


I'm addicted to travelling – as I'm sure most of us are. So when Malaysia's Prime Minister announced the switch from the Movement Control Order (MCO) to Recovery Movement Control Order (RMCO) that allows for interstate travel, I started planning a getaway immediately. 
I knew my family, boyfriend, and friends were not ready to travel, and I wasn't about to force someone to join me, so I opted for a solo trip to George Town, Penang. Considering how I've travelled solo numerous times throughout Southeast Asia and Europe, I was really looking forward to this time with me, myself, and I after months of being at home with the same people (don't get me wrong, I love my family, but you know what I mean). Naturally, my elderly parents were not keen on my solo trip, but considering the new hotel SOPs imposed nationwide, this gave them some sense of security.
Making my way
As I was on a budget, I decided to head to Penang via train and ferry. Throughout the journey by train, the TV repeatedly reminded passengers of how the train had been sanitised and will be sanitised again once we disembark. The railway staff wore masks, of course, but seats didn't follow the one-metre social distancing rule as two people could sit directly next to one another. On the ferry, however, there was ample space for social distancing, and due to the scenic landscape, people were naturally scattered around to capture photos of Penang Island from afar.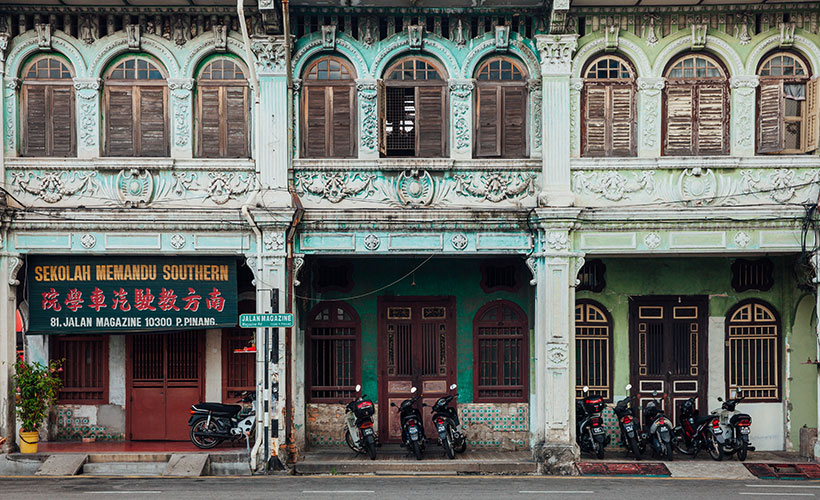 Photo by Elena Ermakova
Checking in

 
My hotel was located 10-15 minutes by car from George Town, so I relied on Grab for transport. I e-hailed a Grab, and just like in Kuala Lumpur, the driver wore a mask. My accommodation required self-check-in, which I preferred. For those wanting to avoid unnecessary contact with others, I recommend choosing accommodation directly in George Town. 
Touring the city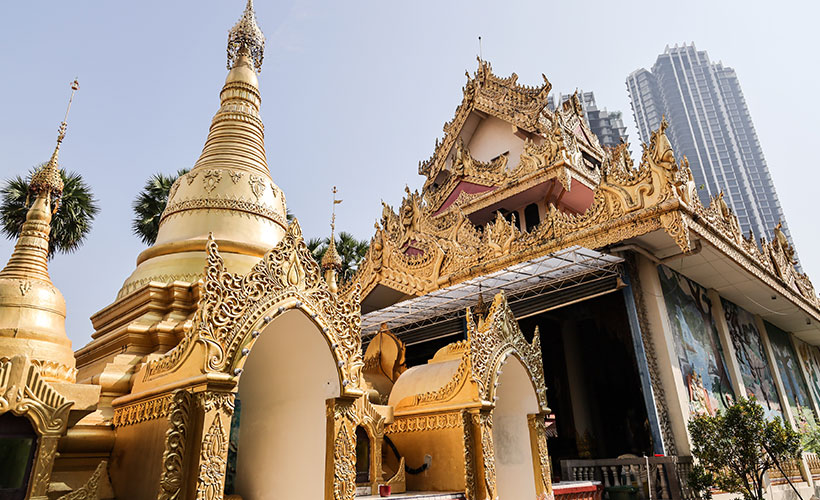 After settling in and Grab-ing to the heart of the city, I strolled to the Batik Painting Museum. Online, it stated that the museum was open, but in reality, it was closed. This exact situation occurred again the next day when I attempted to tour the Penang State Museum and Art Gallery. The driver actually warned me that it was closed, but I confidently told him it was open. Why I questioned a local I still don't know, but if you're a culture vulture like me then take note that museums and (most) art galleries are currently closed. I walked a fair distance to the Penang Heritage Gallery as an alternative, but that was closed too. My feet weren't happy with my impromptu decision!
Luckily, temples were still open, and these places of worship adhered to the SOPs of the new normal. Entry into any temple such as the famous Kek Lok Si required a temperature check and registration of your name, phone number, and signature. Really, even a temple tucked away within an inconspicuous street needed my details before I could make my way in. Of the all the temples I visited though, only the Burmese Buddhist Temple – Dhammikarama – strictly enforced the wearing of a mask.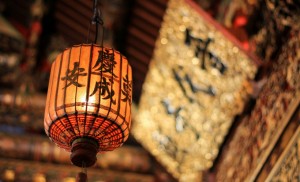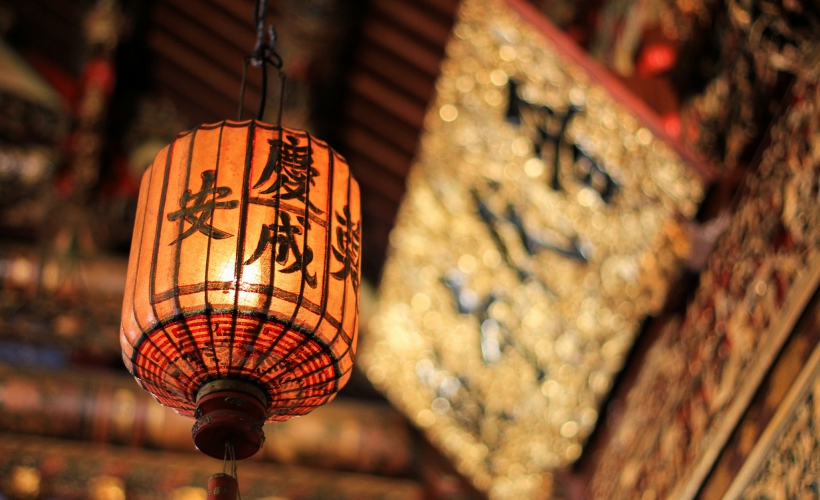 If you're thinking of going to Penang, add these beautiful locations to your itinerary! – Penang, Malaysia's Heritage Highlights 
Naturally, restaurants also made registration mandatory, and my favourite café to visit, ChinaHouse, only seated a limited number of visitors at a time. As always, it was filled, but this time, with a queue forming outside instead of inside. I was hoping to browse through the art gallery after devouring a slice of cake, but of course, it too was closed.

As for hawker centres, SOPs were basically non-existent. I spotted a lone chair propping up a barcode for registration outside of Cecil Hawker Centre, but didn't spot anybody stopping to register. Most stalls were cared for by mask-wearing staff, but not every worker wore a mask. Penang is known for its food, specifically its hawker centres, so if you feel uncomfortable at the idea of eating from a hawker centre where not everyone is masked, then definitely explore another location or visit Penang at another time. In my opinion, not eating at a hawker centre would be doing yourself a disservice as that's the epitome of authentic street food. 
Escaping the crowds
When I visited the island during the last weekend of June, I was rather surprised by how packed it was! It felt like any other visit to Penang, in terms of business – the same amount of traffic and the same amount of queues. Only when the sun set and I was exploring random alleyways snaking through George Town did I finally feel alone. 
I'm happy I managed to find moments of solitude, away from the crowds, as it reminded me of why I love solo travelling. You learn a lot when left to explore on your own; like how you need to trust yourself, your intuition, and every decision made; the fact that you need to remain aware and that awareness is the key to practicing presence; the fact that you can decide where to go, how to feel, who to be, and that those choices can be made every day, regardless of if you're travelling or not. So if you've been toying with the idea to travel (or not to), remember that it's your life and you get to choose!
*All images courtesy of the author. 
Follow Zafigo on Instagram, Facebook, and Twitter. Sign up to our bi-weekly newsletter and get your dose of travel tales, tips, updates, and inspiration to fuel your next adventure!
22692, 36813, 37143