Taking a vacation with your kids is exciting and a tad bit terrifying. Where do we go? What do we do? Will they love it? Will they wish they stayed at home instead? These are the comment laments of pretty much every parent, but don't worry, we've got you covered.
Here's a list of the many types of vacations you can go on with your little, teenage, and/or grown kids that are fun for both you and them.
1. Go on a theme park holiday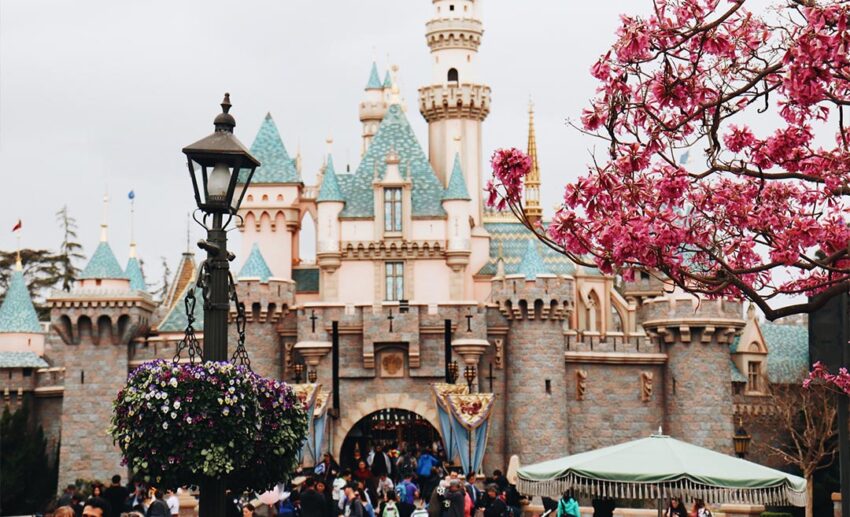 A theme park holiday screams 90s nostalgia. On a global scale, the top dogs of theme parks are easily Disney World and Universal Studios, but there are plenty of theme park trips you can make all over the world depending on your budget, the age of your kids, and how far you're willing to travel for the trip.
Singapore's Sentosa Island is filled with thrilling attractions including Universal Studios Singapore, SEA Aquarium, Madame Tussauds, beaches, waterparks. and more. Malaysia has its fair share of theme parks too — Sunway Lagoon, Lost World of Tambun, Legoland, and Genting SkyWorlds are good theme parks plus hotel combos to make your trip easy especially if you're travelling with little children.
If you're up for an adventure a little further abroad, consider Warner Bros. Harry Potter Studio Tour in Tokyo, Japan. Platforms like Klook make it really easy to book hotels, accommodation, and transportation or car rentals. Click here to plan your trip.
2. Head to a tropical island
An island escape is always a great idea, especially if you have kids. We know what you're thinking — all you want to do on an island is sit by the beach, get lost in a good book, get a massage, and soak in the sun and sea. But hear us out, that's exactly why you should bring your kids along.
Most hotels and resorts by the beach have amazing kid-centric programmes and activities to keep them occupied while you unwind. This is especially true on the island of Bali. Apart from being a beautiful island filled with great activities for families of all ages, the locals are also known to be incredibly accommodating to families with little children.
While the slightly older kids might be keen on exploring the island and taking in the nature and sights, trust that your toddlers and newborns will be well looked after during their stay here.
3. Visit a big city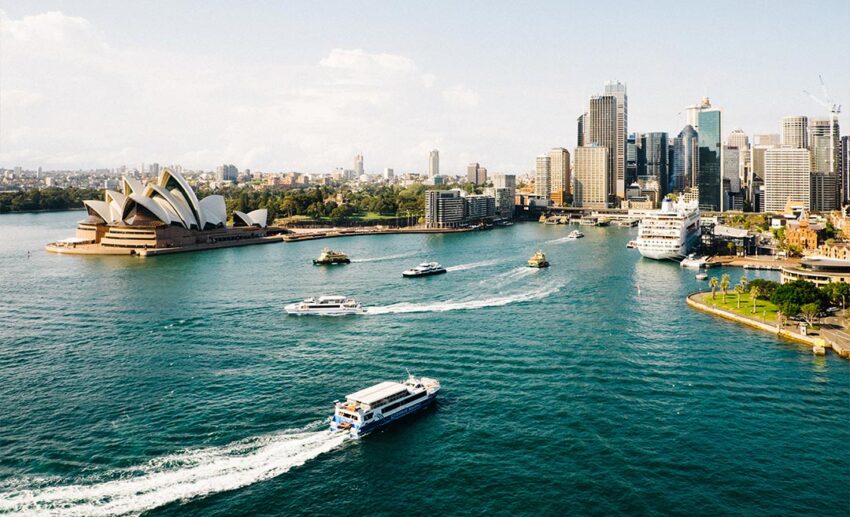 Travelling with kids comes with its own set of challenges, so a great way to ensure that the trip is fun for every member of the family is by booking a holiday where there is something for everyone.
Travelling to big cities like Tokyo, Sydney, Singapore, or Seoul is a wonderful way to introduce your family to different parts of the world. These cities are tourist hubs too, meaning they accommodate short- and long-term travellers well. It's easy to get around via public transportation, accommodations are varied to suit your budget, restaurants and convenience stores are accessible, and choices in activities and attractions are plenty.
Spend the day visiting history or art and science museums like teamLabs Planets in Tokyo. Head to Gardens By The Bay for a picnic in Singapore, or hop on a ferry and see the Opera House from the quay in Sydney. View the city from a cable car with the family in Seoul. Hand your kids a city map and let them pick a spot they'd want to go to. There's plenty to see and do when you're in a big city.
4. Book a flight to a winter wonderland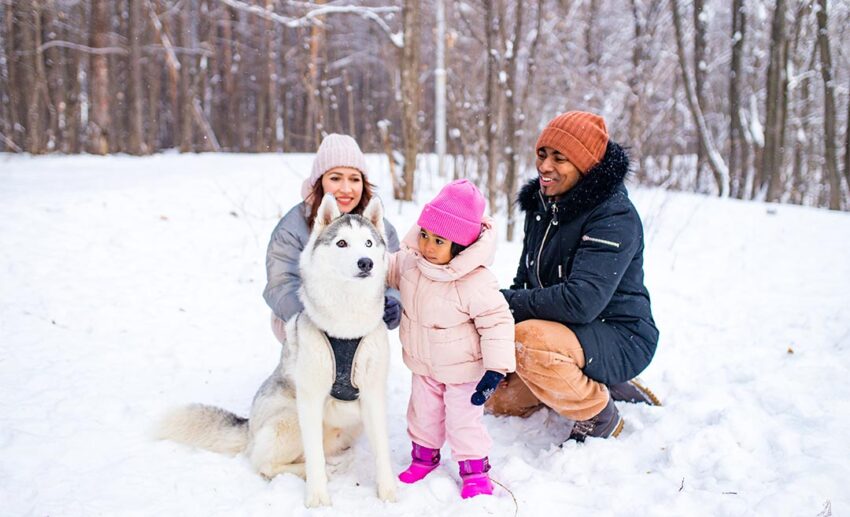 Now, we're no expert, but we have yet to meet a kid who doesn't love a good snow day. So if you're up for the splurge, book a trip to a snowy destination and spoil the kids with a wintery holiday.
There are plenty of places to choose from — Switzerland, Finland, Mount Buller in Melbourne, Hokkaido in Japan, Canada, Germany, or certain parts of the USA. The list is endless!
Depending on how old your kids are and what they like, you can either rent a lovely cottage in a snowy village where they can spend time outside having snowball fights, building snowmen, or warming up by the fireplace and drinking hot chocolate. You can also indulge them in all sorts of winter sports like skiing, snowboarding, ice skating, and sledding. This is a holiday your kids will be talking about for years to come.
5. Take the kids camping
While this isn't everyone's cup of tea, it's definitely a good trip to consider with your children. Most of us Malaysian kids grew up rather spoiled having endless resorts, villas, and glamping spots to stay at all over the country. The idea of pitching a tent, building a fire, and sleeping under the stars sounds tedious, but there are plenty of beautiful camping sites all over the country that would be a shame to not introduce your children to.
Plan a trip to Janda Baik, Port Dickson, Cameron Highlands, Endau-Rompin, and Kundasang in Sabah amongst other places to impress your kids with your outdoor survival skills. Pitching a tent from the ground up and cooking your meals by the fire will be an (mis)adventure, but we don't judge if you opt for a glamping tent and the many amenities that come with it. As long as the kids are having a good time, you will too.
6. Resort to a resort
At the end of the day, our kids really want the simple things. Like a swimming pool. jokes aside, nothing makes them happier than checking into a hotel, getting them in their swimming attire, and allowing them to spend all day in the hotel pool.
If you're looking to head somewhere a stone's throw away, consider the DoubleTree by Hilton in Putrajaya Lakeside, which has a really fun kids pool. Of course, there are heaps of kid-friendly hotels throughout Malaysia that offer a splashing good time, and also several on Penang island itself. Then, there's the ultra kid-friendly Parkroyal Langkawi Resort that comes ready with a kids club, playground, and also kiddy pool.
Some other favourites with awesome pools and kids amenities include Aseania Resort & Spa Langkawi, Club Med Cherating, and Amverton Cove Golf Resort & Spa.
7. Set sail on a cruise ship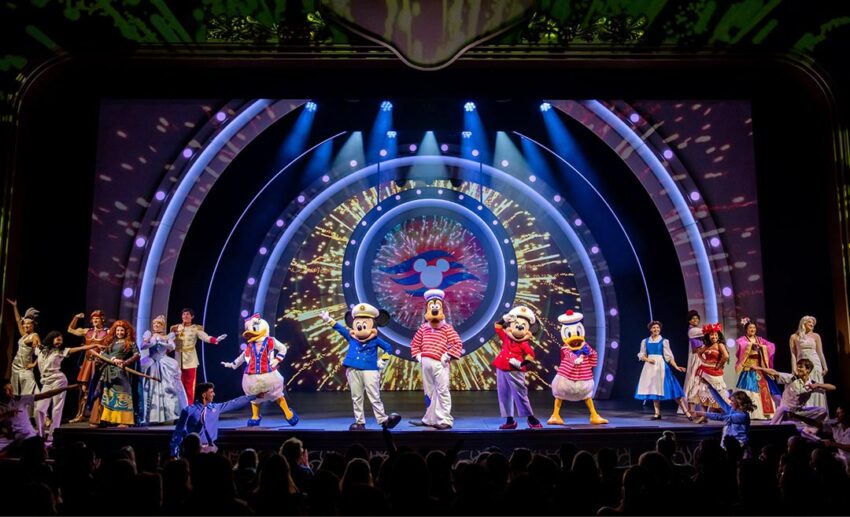 Cruises are a great choice for young families. There are plenty of options to choose from including offers from certain cruise lines that allow your kids to sail for free, like the Royal Caribbean Cruise and the Princess Cruise, amongst others.
Knowing which cruise best suits your family is crucial when planning a trip of this scale. A few cruise lines that offer a variety of attractions and activities for kids are the Disney Cruise Line, Carnival Magic Cruise, and the Royal Caribbean and Princess Cruise mentioned prior. Many of the newer ships are built with families in mind, and thus equipped with nurseries, kid-friendly waterparks, and budget-friendly family packages.
So why not consider a few nights on the tides with your little ones for your next holiday?