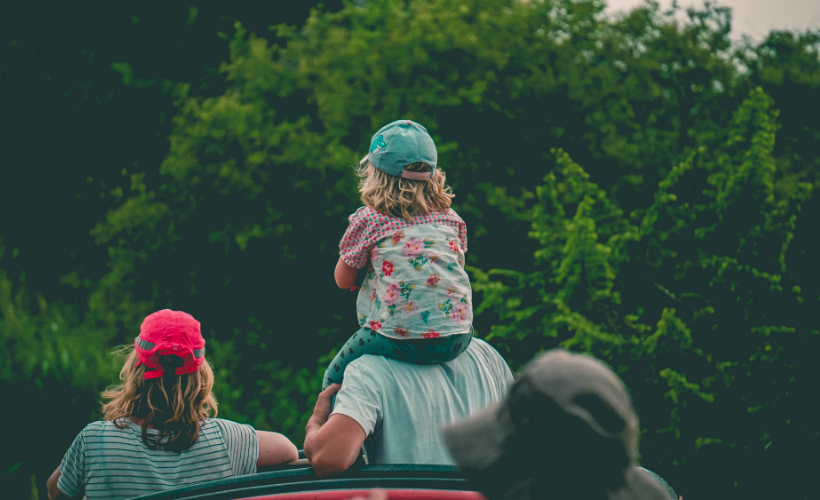 My mother never bothered with the pain of travelling with her children. This means that we missed out on all the wonderful places she visited around the globe. Right after the birth of my firstborn, I decided that I would take my children wherever I could, as I didn't want them to miss out on the opportunity to experience the world at an early age.
Women travellers often experience the dilemma of whether or not they should bring their kids with them. It might seem difficult, but trust me, it's worth the effort. Imagine watching the sunrise with your child from the top of Mount Fuji. Precious moments like this will remain with them forever.
Here are my 15 essential tips to guide you on your travel with your kids:
1. Tiny travellers from a young age
Start them young. Many parents decide to hold off on travels until the kids are 'old enough'. Truth is, the more you wait, the more you'll feel like waiting. Soon, they'll be 18 and want to travel on their own, or begin to lose interest altogether. Travelling at a young age helps kids learn to be adaptable and open to new experiences. They learn to be respectful and appreciative of different cultures.
2. Do a little research on the place and culture
Research is the key to a successful trip. Don't be a fish out of water. Learn about the place and know what to expect. You'll know exactly what to pack and how to prepare your kids for the experience.
For example, breastfeeding in public is not allowed in some countries. Sometimes private rooms are available just for this purpose. In this instance, a nursing cover comes in handy. Do some research on how childcare works in the culture you are headed to as well. Who knows? You might pick up an expert tip or two.
3. Plan the trip thoroughly but stay chill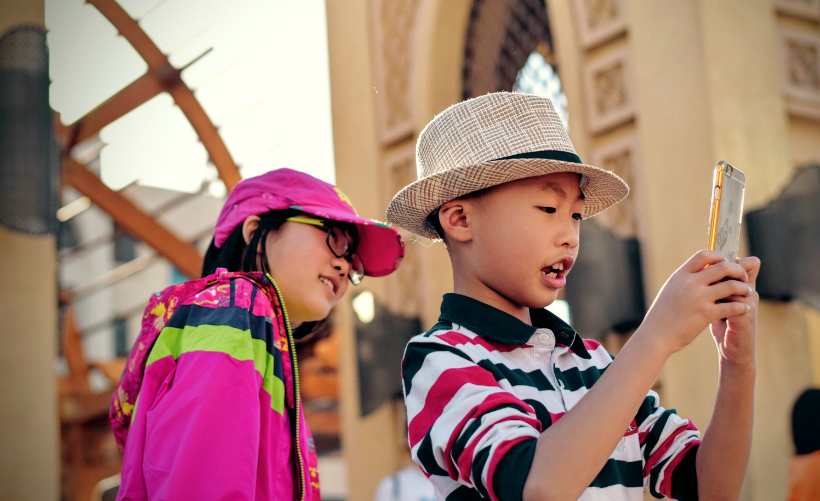 People often say that planning a trip to the dot doesn't help. Anything related to young children has a tendency of not going according to plans. If it's a three-day trip, set a schedule, and don't over-cram. You don't want your baby or child to become tired and cranky.
Think of things you can enjoy with your children. For example, while in Bali, don't go to every temple on the map. Plan a day at the beach, where your children can play and have fun. Chances are, it won't go exactly as planned, but don't fuss too much. Just chill out and enjoy the trip too
4. Find accommodation that suits you
As appealing as it is to stay in hotels, it can get expensive. If you have more than two children staying in one room, it'll be overcrowded. However, if you have the money to spend and don't want to work too much, opt for hotels. They can provide a wide range of services to make your vacation relaxing — like a kids' club with babysitting services.
Fully-equipped rental houses or apartments are now available everywhere. Some are stocked with groceries; an excellent choice if you have to make baby food. It's also a great choice if you prefer to have a little privacy and enjoy having more space.
5. Find the best carry on luggage for your baby
Infants and toddlers must have diaper bags. If you're on a plane or a bus, it'll be difficult to open suitcases. Find a carry-on luggage with easy access. Consider the time it'll take for you to reach the destination and pack accordingly. Make a list of clothes, diapers, food, and extras your baby will need.
Don't overpack; take only what is absolutely required. Then, try to remember the exact location of everything to avoid confusion. A good carrier can make it easier for you to organise all the essentials.
6. Be efficient while packing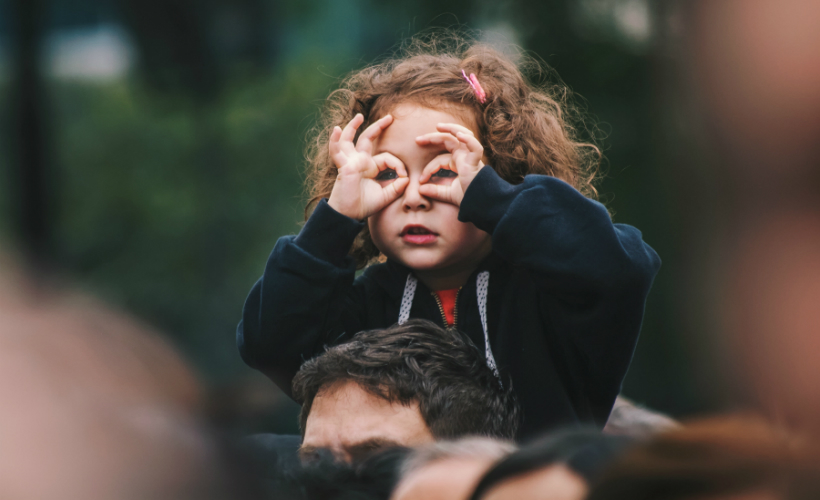 You might think your kids need a thousand things, but you're wrong. Pack only the essentials and you'll find that there's a lot you can do without. There are many benefits to travelling light, especially when you have a child in tow. You'll stress less over bags and enjoy more. Less stuff also means fewer items to keep track of.
7. Invest in travel gear for your kids
There's plenty of travel gear available for babies and children. You can find foldable strollers, portable cots, and many similar accessories. Noise-cancelling headphones can stop a baby from getting startled with unexpected sounds. GPS tracker watches can help you keep an eye on your children while you relax. Such accessories can make your travels stress-free.
8. Find ways to entertain kids during long journeys
Most children hate staying stuck in a seat for long hours. It's up to you to find creative ways to keep them from getting bored. If you're on a plane, tell your children about the places you're flying over. Give them the window seat so that they can enjoy the view of clouds or terrain. Pretend games like playing pilot or train driver can keep them occupied. On-the-go games like Uno or Scrabble work great too for older kids.
9. A bag for the kids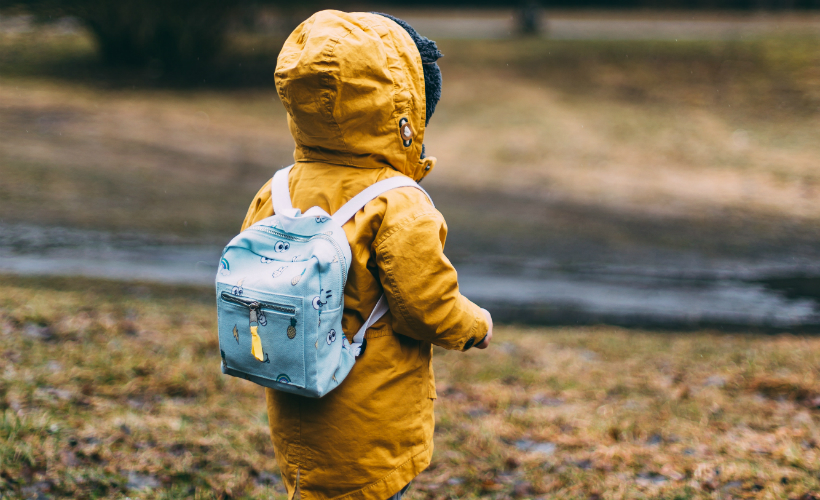 Another means of distracting the kids is by packing them a light backpack. The bag can carry an item or two to keep them busy. A new puzzle or a book, their favourite toy, some snacks; anything that will keep them distracted.
10. Grow the explorers in them
Appeal to the natural curiosity in children. Prepare them for the journey by building up the hype; tell them about the culture or animals they'll get to see. Older children may research the place beforehand from books or online. Most schools give children writing assignments based on their travels, so perhaps you can give them a fun one too.
11. Ease them into new things
Most kids are wary of change. A change in the food, bed, or environment can set them off.  Babies old enough to be wary of strange places and people can become upset and cranky somewhere new. Your presence will comfort them. If they get fussy, hold them close to you and make them feel at home.
As for older children, make them understand that they're on an adventure. Get them excited about exploring a new culture and food. Encourage them to try new food, but make sure it's not too exotic for their tummy. For instance, while in Japan, skip the sushi if they've never had raw fish. Opt for soups and other cooked items with familiar ingredients like tempura.
12. Try binoculars and Polaroids
Your children will cry over new things they must have. Avoid buying them everything they ask for. It'll be expensive and your luggage will get heavy. Instead, buy them binoculars, as it'll help them with sightseeing. For older children, Polaroids can be a great option. The memories will last longer with pictures of their travels. They can also make a scrapbook out of them
13. Always prepare for emergencies
Change in food and temperature can come as a shock to your children. A raging fever or an upset tummy can ruin the vacation for everyone. Carry emergency medications for the entire family. Staying prepared for trouble can help maintain the peace.
14. Take them outdoors more often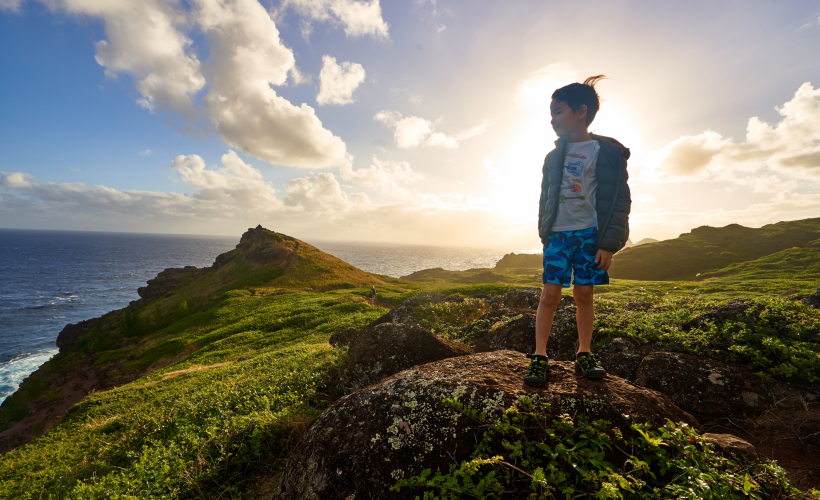 If the kids stay cooped up indoors all the time, they won't become adaptable to change. Even with a busy schedule, try to take them out on weekends. Take them to the park, take them camping, let them enjoy the great outdoors. Outdoorsy children are better at handling new places.
15. External care for your kids
Always consider the climate of the place you are visiting. Is it humid? Is it very sunny? Think of the atmosphere your babies will be exposed to. Carry moisturisers, sunscreen, bug spray, and other external care to avoid mishaps. Wet wipes are also always a huge help.
Going on a family vacation means you must enjoy the time away with your partner and kids. Get a massage, play with your children, have fun! Remember, if it isn't fun, it isn't worth the trouble. Again, travelling with the kids while they're still young is good for you and your children. The memories you'll make together will stay with you forever.
Get all the latest travel stories from Zafigo. Follow us on Facebook, Twitter, and Instagram.