If you're considering a family vacation in Koh Samui, Thailand, Santiburi Koh Samui is the perfect place to stay; this luxurious resort by S Hotels & Resorts invites families to enjoy various immersive activities for all ages. From a fun-filled weekly schedule at Panya & Yim's Junior Camp to the customised Lèn Be Well Family programme, there's something for everyone at the 'grand dame' of Thai hospitality.
Panya & Yim's Junior Camp
We all know that travelling as a family can be an excellent way to encourage and educate kids of all ages. Young adventurers can select from an inspiring and stimulating weekly programme of activities, including sports, games, crafts, performance art, and much more, at Panya & Yim's Junior Camp, the vibrant kids' club. Trust us when we say they'll be kept busy!
From Monday through Friday, 10:30am to 4pm, a wealth of free classes is available so that every child may find something that interests them and is within their skill set. Young painters can attempt batik painting, stone art, colour blowing, mosaics, and photo frame decorating.
Craft-loving kids will be delighted by creative sessions like origami, crown building, bracelet weaving, and paper roll puppet creation. Hip-hop dance is another great way for kids to let off some of that steam, as are junior yoga courses and karaoke nights, all of which can help them channel their inner pop star. The little manicures are also a hit with aspiring beauticians!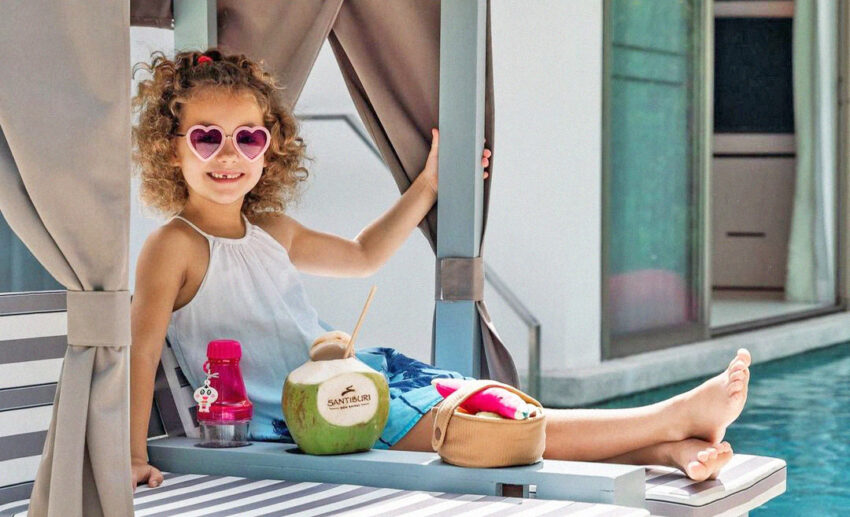 Kids may have hands-on experience with Thai culture at Panya & Yim's Junior Camp, where they can learn the ancient art of Thai dancing, dress up in authentic Thai attire, and engage in fun language study. Making sandcastles on the beach is another fantastic outdoor activity for kids.
Panya & Yim's Junior Camp also offers four hours of evening babysitting from 6pm to 10pm on Thursday nights, allowing parents to organise a romantic dinner at one of the resort's romantic restaurants.
Lèn Be Well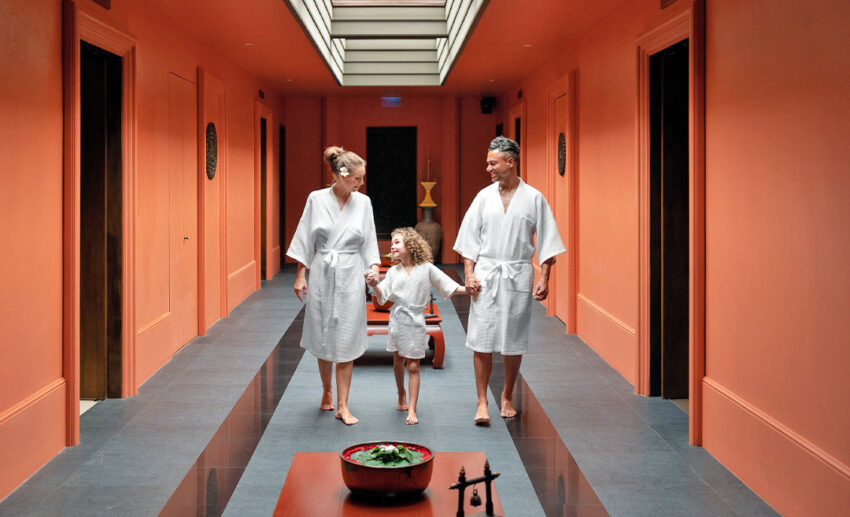 Lèn Be Well is the resort's approach to holistic health and lifestyle. It consists of three components – Spa Treatments, Activities, and Gourmet – to assist guests in designing their bespoke daily itinerary and finding their own unique route to contentment as a family.
The Family programme at Lèn Be Well fosters relationships between parents and children through various immersive activities like jungle hikes, boat excursions, and spa visits. Santiburi Koh Samui also offers a modern spin on the classic family dinner by letting kids serve themselves and sit at the table with adults.
Lèn Be Well is not limited to family vacations; it offers a variety of options to help individuals, couples, friends, and solo travellers find their path to happiness and well-being as well. The stay can be customised by choosing from intensive activities such as Adventure, Relaxation, Romance, and Culture.
The Family Getaway Stay Package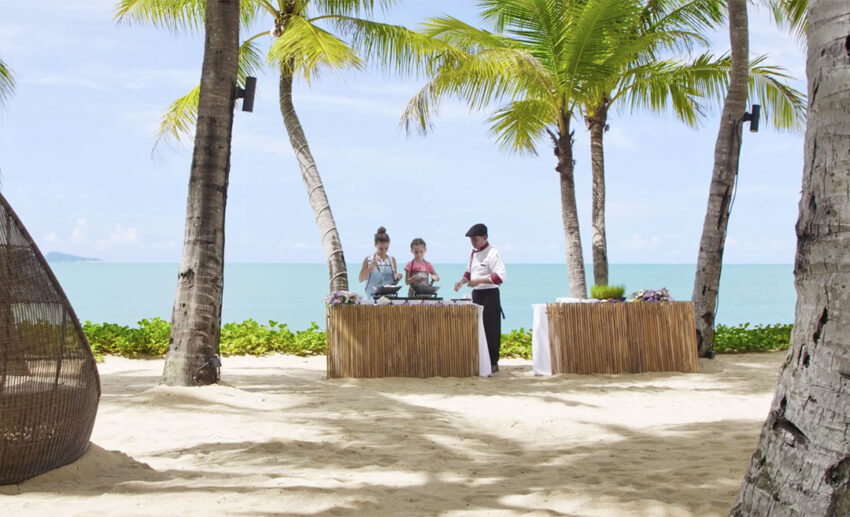 The Family Getaway Stay Package includes spacious accommodations, roundtrip airport transfers, daily breakfast, free kids' meals from the kids' menu when accompanied by a parent dining from the main menu, a Thai cooking class for the whole family, and complimentary babysitting on Thursday nights. A three-night minimum stay is necessary; rates start at just THB 8,010++ each night.
Click here for more details and to make a reservation. For more information about Santiburi Koh Samui, visit their website.