There are some countries and regions known particularly for their natural beauty — New Zealand, Patagonia, Tanzania, The Philippines, and the list goes on. What makes Switzerland unique, however, is that while the country boasts of stunning natural beauty, it's been speckled with development. Lots of it.
I suppose you can say that Switzerland gives you the best of both worlds – the creature comforts that development brings, and the awe-inducing majesty of gorgeous landscapes. From bodies of water to wondrous peaks, here are some highlights of my train journey around the country.

Located in central Switzerland, Lake Lucerne is one of the country's largest lakes, and has a complex snake-like pattern that spans 30 kilometres. On the bit of the lake where Lucerne city itself is, Kapellbrücke stands out. This winding bridge is covered in art and has a history that dates back to 1333.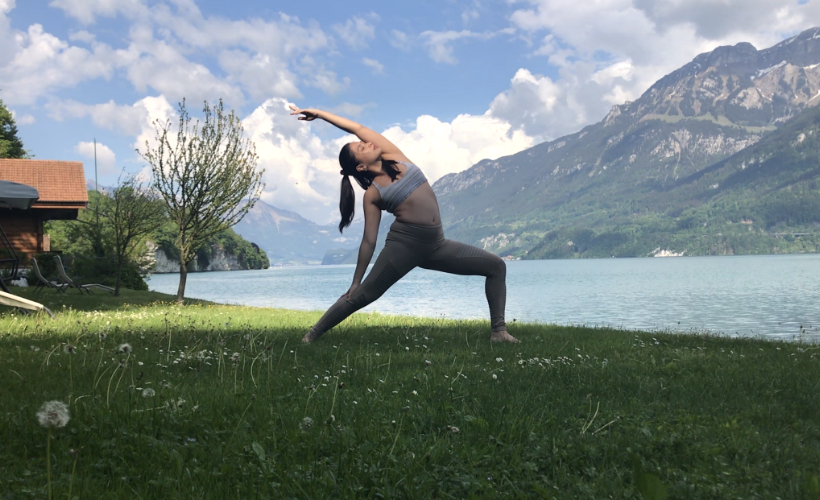 Next stop: Interlaken – the city between two lakes. We opted to stay in a small village along Lake Brienz. This peaceful sleepy town offered us some of the prettiest lake views, and I found a lovely spot to do yoga. In the summer, you'll see people taking a cool dip.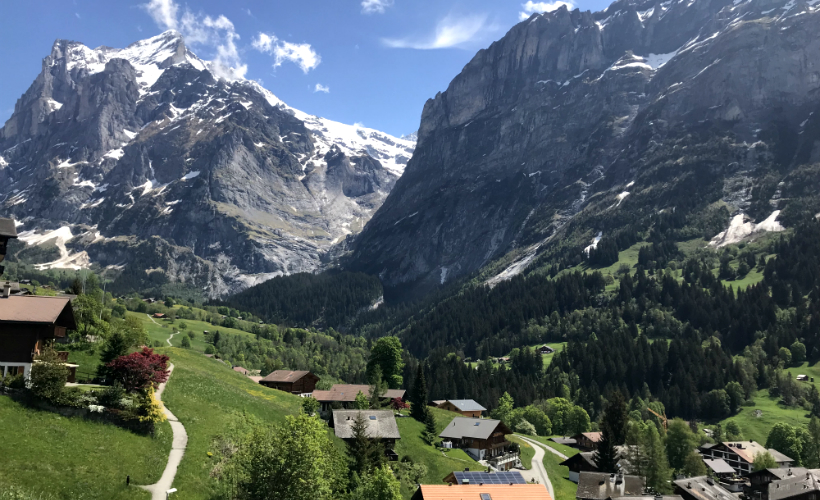 Being somewhat pregnant, I opted out of the crazy treks available through and around the mountainous village of Grindelwald. Instead, I went for what the local Swiss call "an easy terrace walk." Lies! It was a steep walk to reach the terrace, but totally worth it (here I'm blaming pregnancy hormones for not being as fit as usual). Located in the Bernese Alps, Grindelwald will reward you with stunning vistas if you're willing to work for it.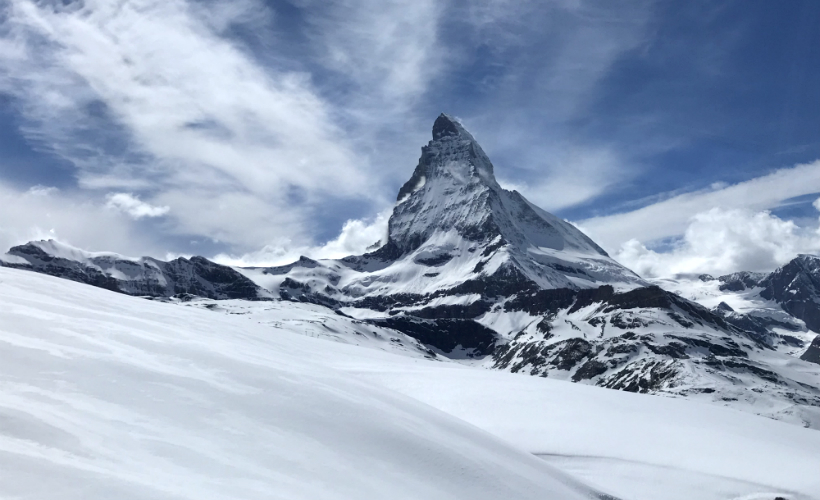 To get a glimpse of one of Switzerland's most iconic mountains — the Matterhorn — I headed to the ski town of Zermatt. If you're getting a sense of déjà vu, it's probably because you've seen this famous mountain emblazoned onto every Toblerone bar. Yes, the mountain itself does look like a giant Toblerone, and you can very easily see it looming over the town.
To catch a closer and clearer look at the mountain, head to Gornergrat. It gets very chilly up on this ridge, so bundle up! Oh, and if you're a foodie, Zermatt is home to cheese fondue and Valais lamb (it's like the Kobe of sheep).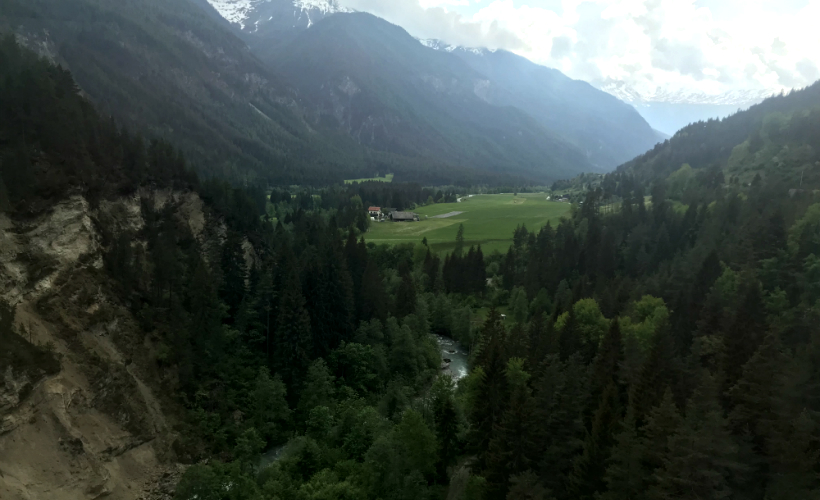 Who would've thought that the Swiss would revel in having the world's slowest express train? The eight-hour train ride from Zermatt to St Moritz on the Glacier Express carries the title, and after having been on the ride myself, I can understand why they claim it with pride. The Glacier Express travels over 291 bridges, through 91 tunnels, past sheer rock faces, through valleys like Rhine Gorge (the Grand Canyon of Switzerland), past UNESCO World Heritage Sites, and as high as 2033 metres above sea level at Oberalppass. It's quite a phenomenal feat.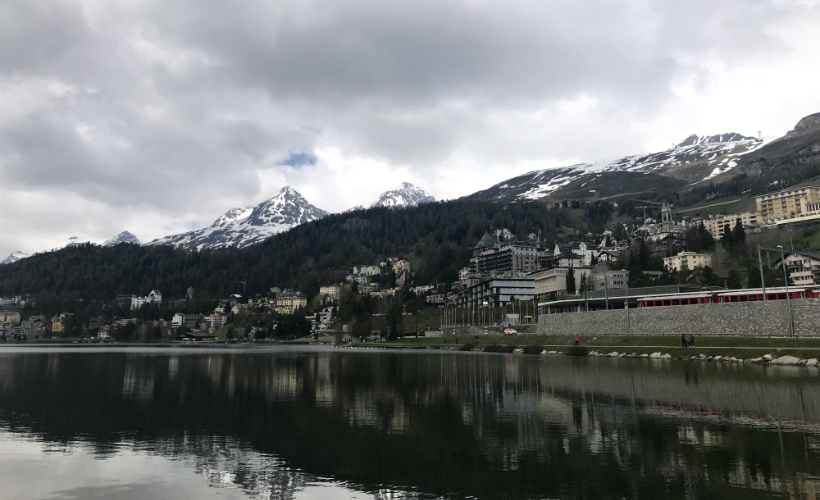 Giving you a mountainous backdrop, lake views, and a whole lot of luxe is St Moritz. Needless to say, they've hit the trifecta when it comes to ski holidays, and the city is bustling with the haves and have-mores during ski season. I'd have to say that St Moritz is really a destination place, as unless you're a skier (or serious shopper), you'll cover the town pretty fast.
*All photos courtesy of author
Snapshots is our photo essay section, where we ask readers to share a curation of their favourite images to tell the story of their city or a destination they have travelled to. We welcome contributions from readers; if you have a photo story to share, email [email protected] and indicate 'Snapshots' in the subject line. Published submissions will receive a token sum from us. 
Get all the latest travel stories from Zafigo. Follow us on Facebook, Twitter, and Instagram.