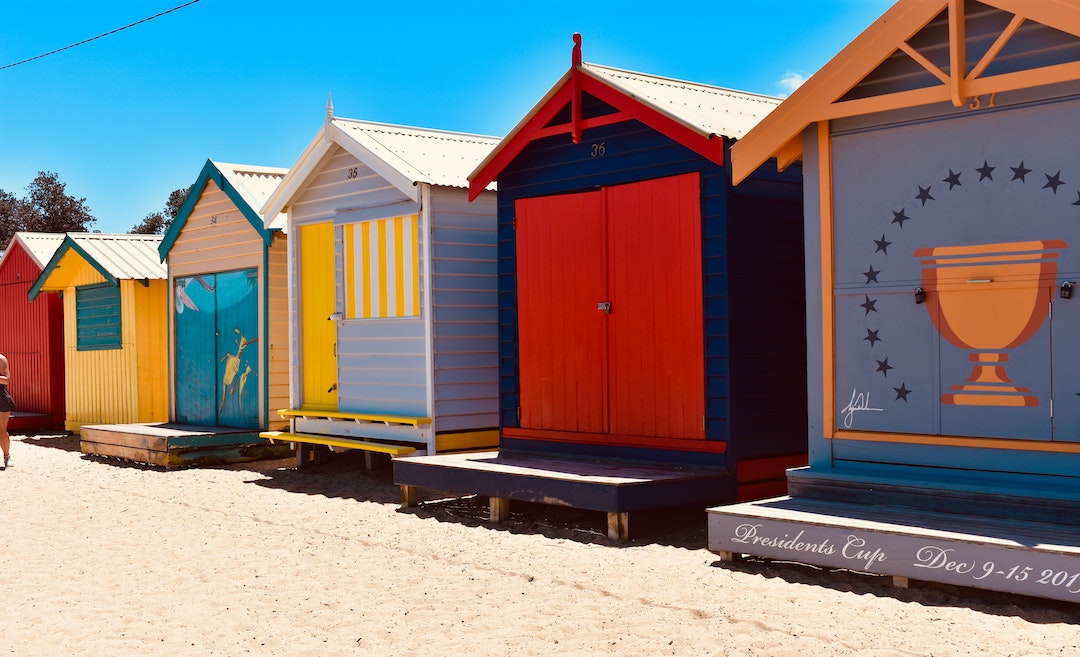 Zafigo's Quick Guide to Melbourne for Women Travelling Alone or with Family and Friends
Welcome to Melbourne, one of the most culturally diverse places in the world! This is a city where over 200 languages are spoken by people from as many different countries. So you won't find another place quite like it. Add to our international melting pot some great shopping and fashion, fantastic art, world-class food and real natural beauty, and it's no wonder Melbourne's been named the world's most liveable city for seven years running.
With so much going on, it's a great place to travel to as a female traveller, solo or otherwise. But it can be a little overwhelming for a fist time visitor, so here are a few tips to make sure you really enjoy your visit:
1. Getting around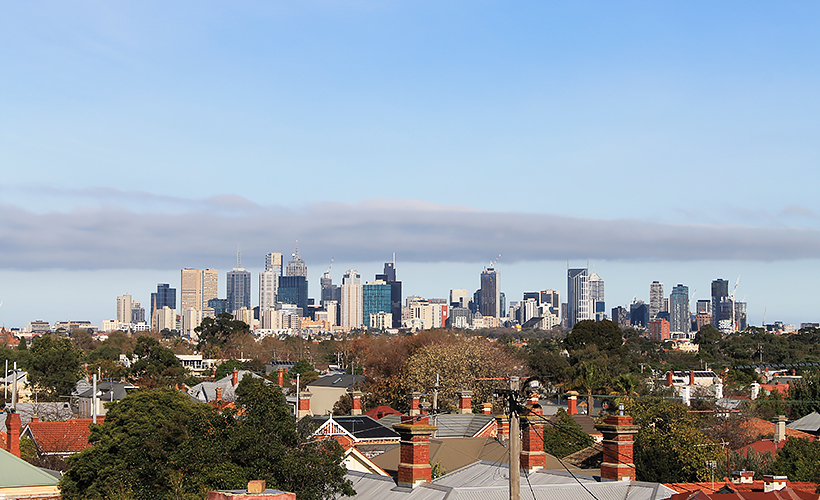 Unfortunately, Melbourne still doesn't have a train connecting the airport to the CBD, but there's a bus service that will get you there, as well as taxis that are always available. However, once you've settled in, getting around the city on public transport (trains, trams and buses) is pretty easy. Just as in other big cities like London or Tokyo, you can purchase a transport card (a Myki) to load funds onto, and you tap on/off as you travel, with money being deducted as you go. You can also access free travel within Melbourne's Free Tram Zone within the CBD which is a great way to save money!
2. Where to stay
While Melbourne is generally considered to be a fairly safe city (where women are on a more equal footing to men than many other parts of the world), it's not exempt from crime. If you're a first-time visitor, and especially if you're travelling alone, staying in a hotel in the CDB would be the best option – there's a greater police presence, the area's well-lit, has busy streets, and there are always lots of people around. If you're a repeat visitor, it's great to have you back!
For those of you looking for a different scene, look at staying a little further out of the city in areas like Carlton, Collingwood, Fitzroy or Richmond. It's also important to note that Melbourne is a safe and welcoming city to people of all faiths and races. So whichever area you choose to stay in, you're sure to find something that will suit your tastes.
3. Shop til you drop!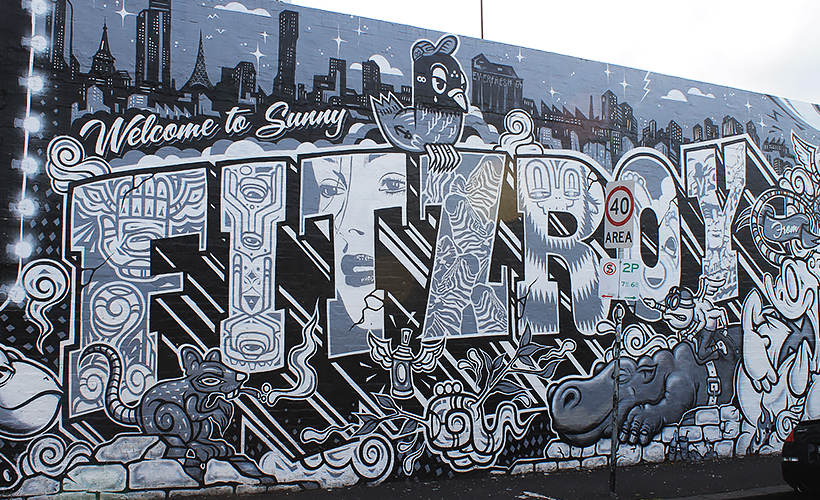 The ladies of Melbourne LOVE to shop! In the city, check out the Bourke Street Mall for some of the bigger name stores like Myer, Zara, David Jones and H&M; Melbourne Central for big labels like Country Road, MIMCO, Sephora and Gap; and Emporium for designer brands like Kate Spade, Michael Kors and Carla Zampatti. If you're ready to take a short tram ride out of the city, you'll find some amazing Melbourne fashion labels on Gertrude Street in Fitzroy, outlet malls on Bridge Road in Richmond and vintage heaven on Smith Street in Collingwood.
4. Free activities in CBD
Melbourne can be an expensive city, so it's good to make the most of the free activities on offer. For starters, you can feast your eyes on the fine artwork at the National Gallery of Victoria, but if street art is more your thing, then head on over to Hosier Lane or Blender Lane. Other activities include enjoying the greenery at the Royal Botanic Gardens, walking through the gorgeous State Library of Victoria or joining a free walking tour! You can also window shop your way through the Queen Victoria Market, depending on how well you're able to resist shopping and eating your way through.
5. Explore the city's cultural areas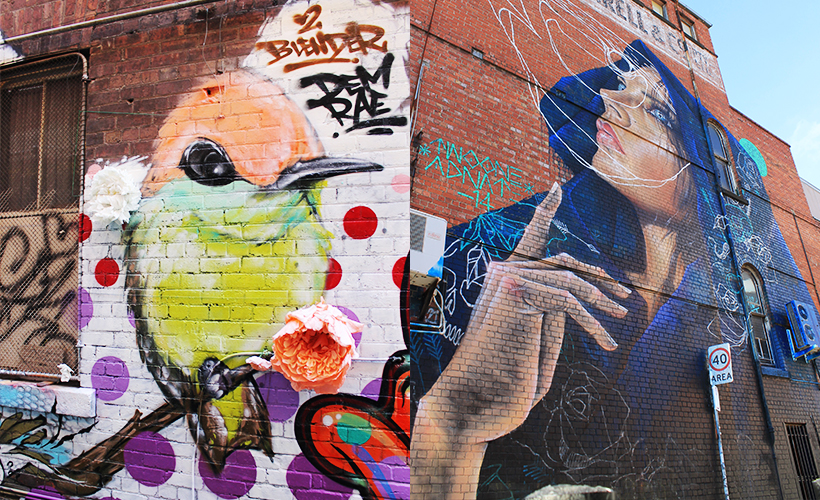 As with any city that has a huge mix of cultures, you'll find that different areas have certain ethnic slants. You can find a community of people who share your culture or even experience many other cultures without leaving Melbourne. Some areas where immigrants typically established themselves include:
• Italians on Lygon St in Carlton
• Vietnamese on Victoria St in Richmond
• Lebanese on Sydney Rd in Coburg
• Chinese in Box Hill and Doncaster
6. And then, the hipster areas
Every city has them, and Melbourne is no exception. Two of my favourite hipster streets in Melbourne, just outside of the CBD, are Smith Street in Collingwood and Brunswick Street in Fitzroy. You'll find an incredible collection of world-famous coffee spots and artisan bakeries, boutique clothing labels and little purveyors of vintage and pre-loved items, constantly changing street art and pop-up shops. Suffice to say, this is where the cool kids hang out, and you wouldn't want to miss out.
7. Brunch like a local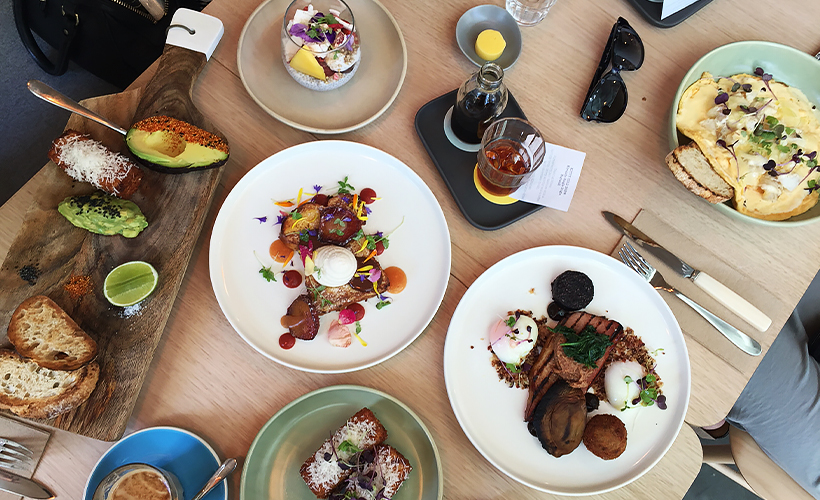 Sometimes, the best way to experience a city is through its food. Our reputation for good food and coffee is incredibly strong, and something we're super proud of, but lunch and dinner isn't as big a deal here as it used to be. These days, brunch is king. All over the city and around the suburbs, you'll find friends, couples and families catching up for a mid-morning feed that'll put your standard bacon and eggs to shame. Naturally, this meal is perfectly paired with those amazing cups of coffee that Melbourne is so well-known for.
As for where to go, throw a stone and you'll hit half a dozen great places. A few places to consider visiting in the city area are Manchester Press in the CBD, Kitty Burns in Abbotsford, The Vertue of the Coffee Drink in Carlton, Pillar of Salt in Richmond and Rustica in Fitzroy.
You'll also find that halal food options aren't scarce in Melbourne. There's a plethora of Indian and Middle Eastern cuisine to choose from, and some restaurant options include Abdul's Halal Takeaway Foods and Sawasdee Thai. Of course, it's always best to be on the safe side and simply enquire with a restaurant regarding their halal status.
8. Enjoy a drink with a view
Melbournians love a rooftop bar. It's little surprise why, as there's nothing better than indulging in a nice, cold cocktail as you watch the sun go down over the city on a warm summer night. For retro kitsch and fabulous cocktails, try Madame Brussels or Palmz Rooftop. If you'd like to nibble while you have your drinks, Campari House will serve up a great pizza, while Pacos Tacos has a great laid-back Mexican canteena vibe.
9. Get out of the city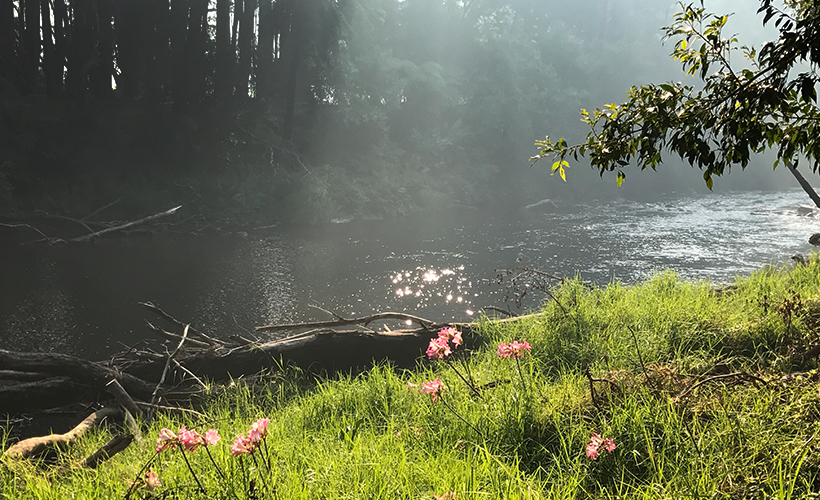 Don't forget that we've got some stunning coastal areas just outside the city! You can hire a car, take a day trip to locations like the Great Ocean Road where you can enjoy some of Victoria state's pristine beaches and amazing scenery, or head to Phillip Island where you can meet the fairy penguins.
If the beach isn't your thing, maybe some wine-drinking in the Yarra Valley or the day spas in Daylesford are more your style. Set aside a day to leave the city and you'll open up a gateway to a whole lot of adventure.
10. Be smart around animals
I'm sure that at some point you've probably heard some variation of the phrase, "Everything in Australia wants to kill you." While that may be a bit of an exaggeration, the animals in this country are some of the deadliest in the world. You generally won't come across anything too dangerous in the CBD, but if you take a day trip or head out to more rural areas, here are a few things to be aware of with regards to spiders and snakes:
• Don't ever reach under rocks, into brush areas, into holes in trees or pick up fallen tree branches – that's where some of our snakes and spiders like to hide.
• Another favourite hiding spot for snakes is around bodies of water surrounded by long grass and shrubs. Always be wary; especially in hot weather.
• If you do come across a snake (one of the more common, venomous breeds is the Eastern Brown which is found in drier areas), they're generally only going to attack if they feel threatened, so give them a wide berth and make sure your exit path doesn't block them into a corner.
• While they certainly aren't all deadly, a general rule of thumb is that if you see a snake or spider, just assume they are venomous and act accordingly.
All photos courtesy of Jess Carey