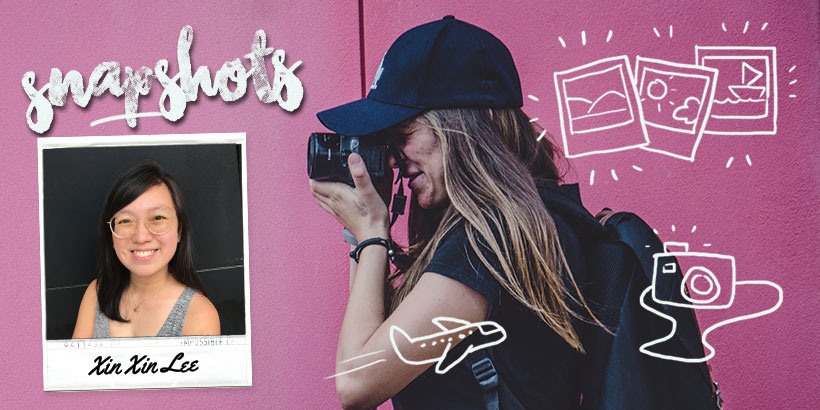 Hokkaido is known for its thick and fine winter snow. From skiing to snow festivals, Hokkaido's got numerous winter attractions. Breaking away from the norm, we decided to visit during shoulder season – in autumn to be precise – so it wasn't too cold. My family and I kept our itinerary simple too, since we were travelling with a toddler. Here are some good spots to visit with a little one in tow: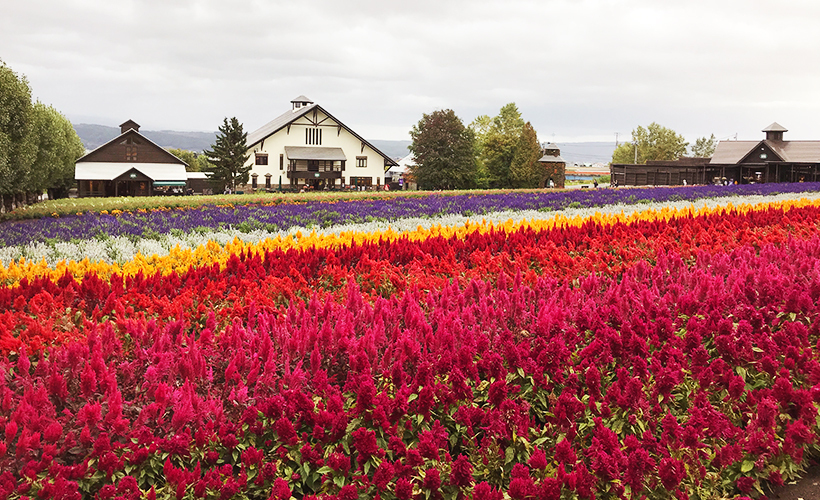 Tomita Farm
We were bummed that we'd just missed the tail-end of the lavender season, so there were no blooms in the fields, but we got to see some in a small greenhouse. Nevertheless, the flowers in season were just as beautiful and vividly colourful.
I highly recommend trying the lavender soft serve. So creamy, light, and fragrant. Nice to enjoy an ice-cream in the cold weather.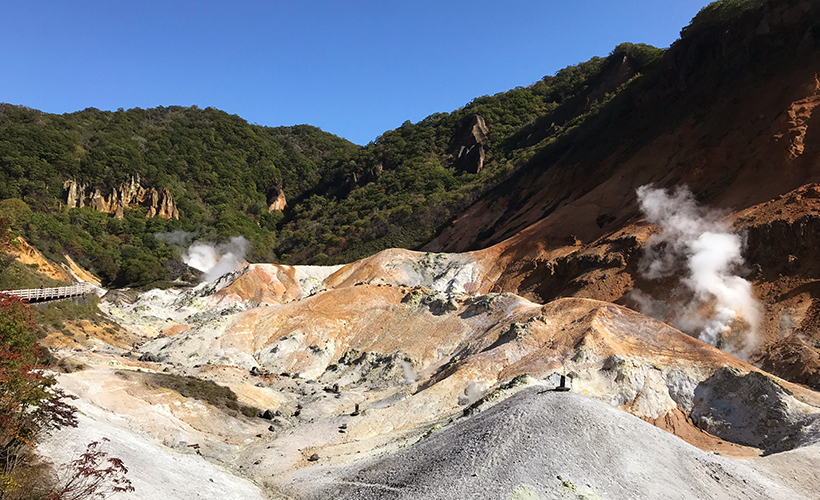 Jigokudani (Hell Valley)
As soon as we opened the car door, we were welcomed by the smell of sulphuric gas. Odious stench aside, the view of the dramatic craters and smoke coming out of the yellow and grey rocks were a sight to behold. You can drive from one place to another, but if you'd like a good hike, you can spend an entire day visiting every corner of the area.
When the words 'flowers' and 'Japan' come up, sakura usually come to mind. However, Japan has another flower display to offer. Ashikaga Flower Park is one of a few parks that proudly boasts spectacular displays of wisterias.
Read this ?
Tochigi, Japan's Magical Wisteria Garden
Jozankei Futami Suspension Bridge
This small bridge overlooking the Toyohira River is a nice place to visit in autumn as the leaves turn into gorgeous shades of gold and copper. At night, the bridge is illuminated during certain seasons. Nearby, there's a small public foot spa that we enjoyed for free!
Lake Toya
Don't expect to do much here, as this volcanic caldera lake is located in a sleepy town. However, the landscape of the lake and its surrounding mountains were certainly pleasing to the eye.
Sapporo City Maruyama Zoo
People tell me that Asahiyama Zoo is way better, but due to the time constraint, we decided to go to the city zoo instead. My 1.5-year-old really enjoyed seeing the animals and touching them at the petting station. It's actually quite sizable, and you could very well spend the whole day there, slowly strolling and enjoying every exhibit. Some of the animals looked really sad, but overall, most of them looked happy and healthy.
All photos courtesy of the author
AirAsia flies from Kuala Lumpur to Hokkaido 4 times a week. Visit www.airasia.com to plan your trip!
Snapshots is Zafigo's photo essay section, where we ask readers to share a curation of their favourite images to tell the story of their city or a destination they have travelled to. We welcome contributions from readers; if you have a photo story to share, email editor@zafigo.com and indicate 'Snapshots' in the subject line. Published submissions will receive a token sum from us.
Get all the latest travel stories from Zafigo. Follow us on Facebook, Twitter, and Instagram