AirAsia is at it again, expanding its already impressive presence across Asia. This time, they've got something exciting in store for all of us who love exploring the Asia's bustling cities. Brace yourselves, because AirAsia is launching a new route connecting the sunny island of Penang with the vibrant island of Hong Kong starting 10 August 2023.
This new route opens up a whole new world of possibilities for both Penangites and Hong Kongers alike. Whether you're craving a food-filled adventure, want to dive into a bustling metropolis, or simply want to soak up some culture, this is the perfect opportunity to plan your next escapade.
A tale of two islands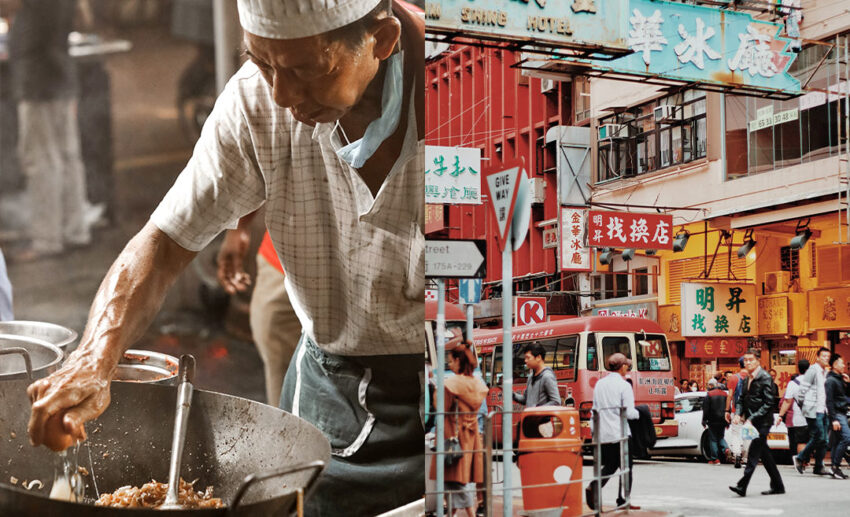 So, what's the big deal about this new route? Well, for starters, let's talk about Penang. This Malaysian gem is already a favourite among foodies, history buffs, and beach lovers. With its UNESCO-listed George Town, charming colonial architecture, vibrant street art, and mouthwatering local cuisine, Penang has something for everyone. Now, with AirAsia's direct flights to Hong Kong, you can easily hop from one busy island to another.
Meanwhile, Hong Kong is a feast for the senses. Immerse yourself in the vibrant chaos of Mong Kok, get lost in the narrow streets of Central, or take a scenic tram ride up to Victoria Peak for breathtaking views. You'll also be wonderfully surprised by the number of outdoorsy sites to see. And let's not forget the shopping! From high-end fashion to quirky streetwear, Hong Kong offers a shopping experience like no other.
Make it happen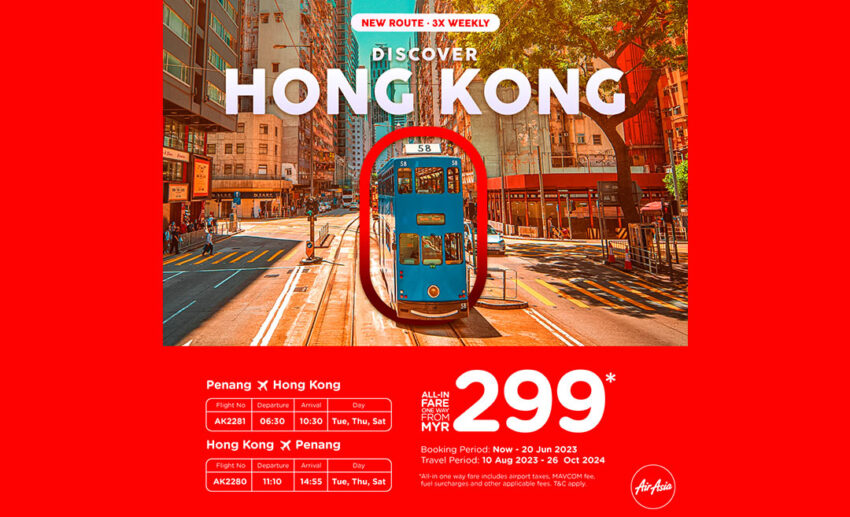 To celebrate the new route, AirAsia is offering amazing promotional rates starting at RM299 all-in* one-way for travel between 10 August 2023, and 26 October 2024. To book, Just head to the 'Flights' tab on their mobile app or head to their website.
With the addition of this new flight route, AirAsia will now provide a total of 217 weekly departures from Penang to domestic and international locations like Kuala Lumpur (67 times), Johor Bahru (28 times), Langkawi (21 times), Singapore (35 times), Ho Chi Minh City (seven times), Jakarta (11 times), Bangkok (14 times), Medan (28 times), Surabaya (three times), and Hong Kong (three times).
*All-in one-way fare includes airport taxes, MAVCOM fee, fuel surcharges, and other applicable fees. Other terms and conditions apply.