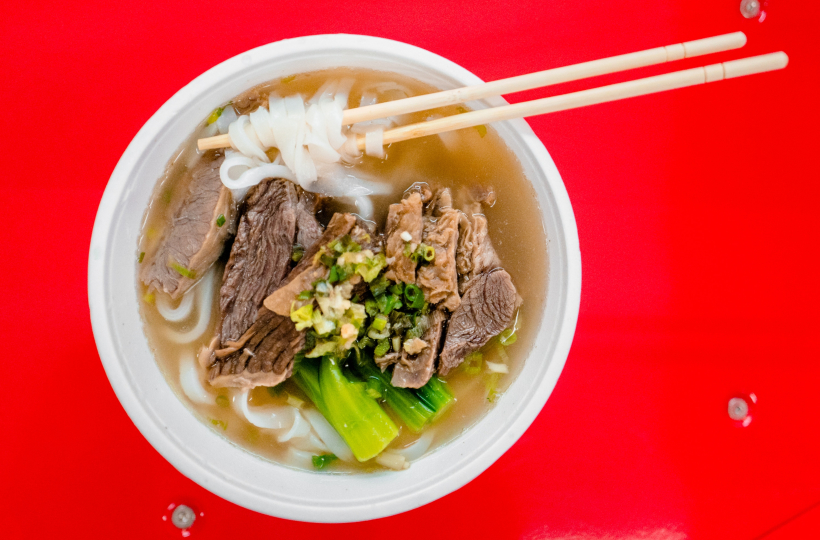 Hong Kong is the perfect holiday destination for Malaysians who are looking for a short winter getaway with cool temperatures below 15°C this December. During this magical and festive season, visitors can celebrate special occasions such as Christmas, the New Year's Eve countdown and indulge in exciting year-end sales with their loved ones.
However, no winter experience is complete without indulging in warm comfort food. In Hong Kong, you can find the best mix of traditional and modern dining establishments, giving your taste buds a festive flavour adventure fitting for the holiday season. Here is a list of the amazing winter dishes in Hong Kong that you and your families should not miss.
1. Hot Pot
Hot pot is a Hong Kong staple during the cold winter months – think simmering pot of broth where you dip raw meats and fish balls into.
There are plenty of spots around town to enjoy hot pot, but you will only get a one-of-a-kind hot pot experience when you visit Drunken Pot. A modern and contemporary restaurant, Drunken Pot aims to reintroduce the hot pot experience with 18 creative broth choices including signature sake broth which features exclusive sake from Japan. The restaurant has also opened a branch at V Point in Causeway Bay with funky graffiti walls.
Another hotpot destination known for its creativity and quality is Megan's Kitchen in Wan Chai Road. The restaurant offers diners with three different soup bases in one pot, diversifying the dining experience. Try their new soup flavours like duck soup with snow pear, leek and tangerine peel, and all-time favourites like tom yum cappuccino with a thick layer of foam on top.
2. Claypot Rice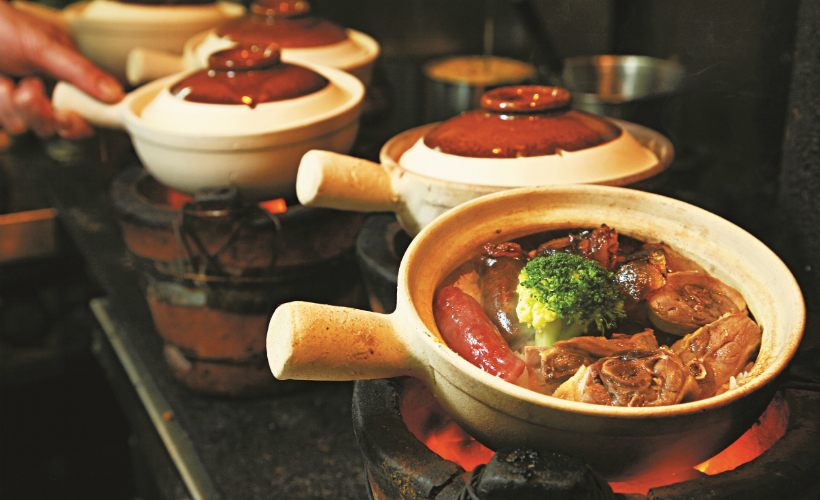 Claypot rice is one of Hong Kong's most popular winter indulgences. Get your taste buds ready for a steaming pot of rice covered with a choice of toppings such as tender chicken ribs, drizzled with soy sauce. The best part of the dish is the crispy rice that you can scrape off at the bottom of the pot as you are about finish your meal.
When you are in Hong Kong this winter, make a trip down to the local's favourite claypot restaurant, Kwan Kee, located at 263 Queen's Road West, Sai Ying Pun. With over 20 years of history, Kwan Kee is well-known for its mouth-watering claypot dishes like duck and spare ribs, traditional Chinese sausage, beef and egg. Be sure to head down a little early before it gets packed from 7PM onwards.
If you prefer other ingredients, head over to Chuen Moon Kee at the Man Fok Building in Mongkok that serve claypot dishes with their specialty seafood including prawns and white eel. Unlike other restaurants, the owner uses a special stove with dual functionality and allows him to cook the claypot rice using a combination of electricity and gas for the perfect consistency.
3. Barbecues
Make barbecues part of your winter experience in Hong Kong. With temperatures freezing up as the sun sets, the hot and juicy grilled meat will keep you warm throughout the night.
Visitors in Hong Kong are spoilt for choice when it comes to restaurants with barbecue delicacies, be it for small or large groups. At Hyatt Regency Hong Kong, Sha Tin, guests can tuck into an all-you-can-eat barbecue dinner at the Pool Bar. On the menu are succulent meats and seafood on the grill, like spring chicken, rib-eye steak, king prawns, and salmon. Also in the extensive spread are refreshing salads and seasonal seafood, as well as desserts like yuzu cheesecake, mango pudding and ice cream! (Because who says you cannot have ice cream in winter?)
If you happen to be at Aberdeen, never miss a traditional, Southern-style barbecue smoke meats and seafood at CRFT-PIT. Enjoy flavourful smoked meat such as smoked wagyu, beef short ribs, ham and roast chicken as well as seafood when you visit them.
4. Winter Desserts
Finished your main course and still craving for more warmth? Indulge in warm Chinese desserts to ward off the winter chills.
In the Western District, this century-old restaurant is rumored to be the oldest eatery of its kind in Hong Kong. Located on Centre Street, Yuen Kee, the family-run establishment is known as one of the dessert masters in this region. Top picks here include sweet almond, black sesame, and walnut soups that will leave you wanting more.
For a plethora of desserts, head over to Luk Lam Dessert at Sham Shui Po. You will be spoilt for choices as there are over 50 sweet treats to select from. Feel your body warm up when you treat yourself to some traditional red bean and green bean soups. What's more, the unique black sesame dumplings in soup and the chestnut sweet soup simply irresistible. However, do remember to leave some tummy space for the popular durian and mango-flavoured pancakes.
So pack your winter jacket and head to Hong Kong with an empty stomach to experience a delectable feast this winter.