We all know that Hong Kong is one big shopping heaven. It's packed with lots of shopping malls and street markets, ready for you to splurge and indulge. Not sure about where to go? Worry not, we've got you covered. Here are some of the most iconic shopping spots in Hong Kong that you need to visit.
Shop at the comfort of HK's best shopping malls
Pacific Place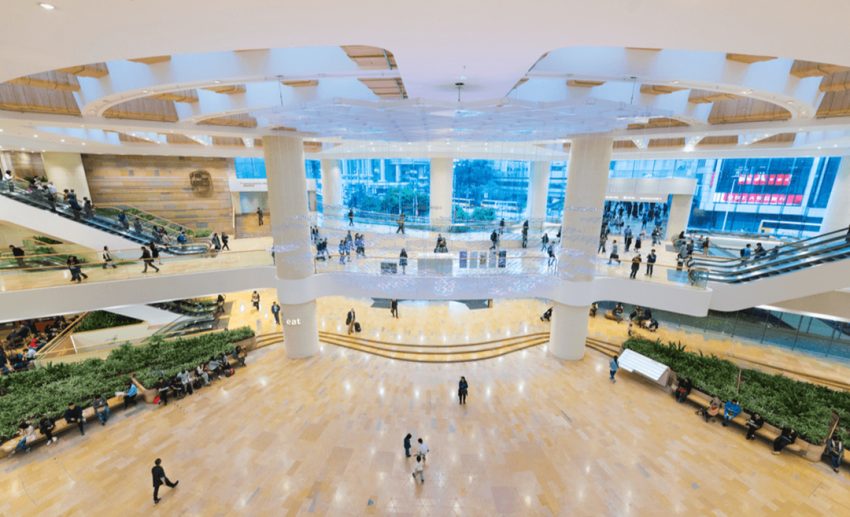 Pacific Place is a four-storey luxury shopping mall at the heart of Hong Kong Island, surrounded by 5-star hotels and office towers. If you're planning to go on a lavish shopping spree for exclusive brands such as Chanel, Fendi, Louis Vuitton, Tiffany & Co. and the like, then this mall is the right place for you.
From the building, you can also enjoy a breathtaking view of the island's iconic landmarks. Take the Mass Transit Railway (MTR) and get off at Admiralty station, located right below the mall itself.
IFC Mall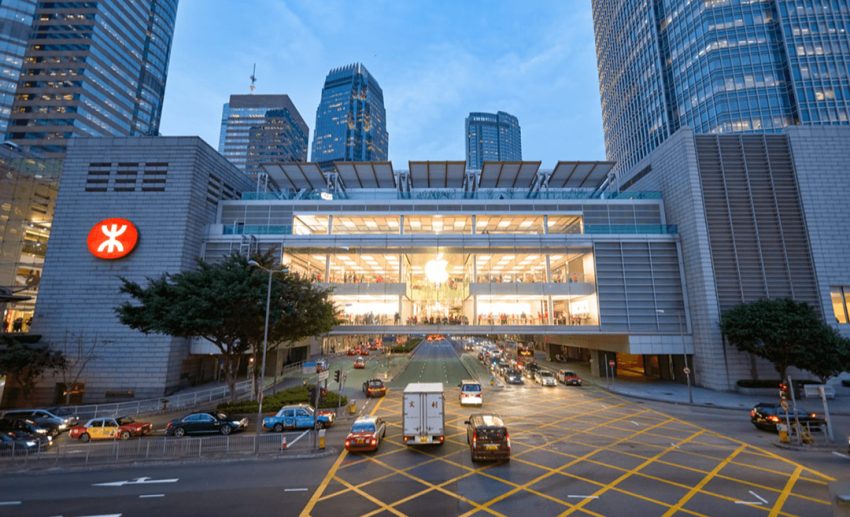 This mall is a part of the IFC complex with two of the tallest office buildings in Hong Kong, a luxury apartment building, and the Four Seasons Hotel. IFC mall has around 200 stores along with a cinema, fitness centre, and restaurants with a sweeping view of Victoria Harbour. Shop from your favourite fancy labels like Armani, Givenchy, and Prada in this swanky shopping centre.
The scenic rooftop garden is worth visiting after a long day of shopping. In addition, the Hong Kong skyline view is not to be missed! You can get here by taking the MTR and stopping at the Hong Kong station. Then, proceed to Exit F or E1 to enter the mall.
Times Square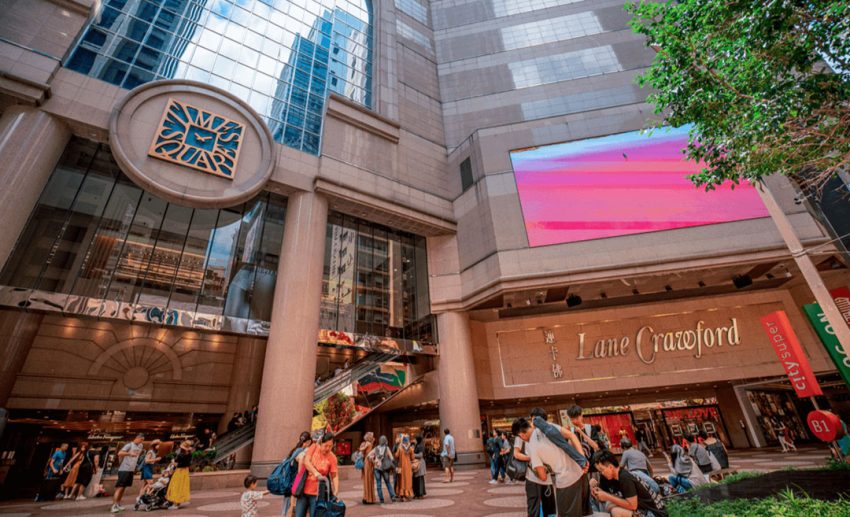 Times Square is one of the most popular tourist destinations in Hong Kong for shopping. This mall is unique with its eye-catching displays at the entrance, luring visitors to come in. Here, you can find the iconic Lane Crawford, a renowned luxury department store, on the first floor. Shop fashion goods like clothing, shoes, and bags on the first six floors. The next few floors are packed with laptops and electronic goods, personal care items, books, and children's needs.
Since it is strategically located, you can access this shopping centre by public transport. If you want to take the MTR, get off at the Causeway Bay station and head to Exit A. The station is directly connected to the mall itself, so you won't need to walk too far.
Small markets: shopping heaven for hagglers
Dragon Centre
Dragon Centre is located in Sham Shui Po district and is a go-to shopping place for locals. Find countless different things in this vibrant shopping mall, from cute toys and board games to beauty products. Don't hold back from haggling for the best deals here!
Once you're done hitting the shops, there's also an indoor ice skating rink, an arcade centre, and a food court for you to refresh yourself after shopping. Get off at Sham Shui Po MTR station and head to Exit C2 to reach this market.
Apliu Street Flea Market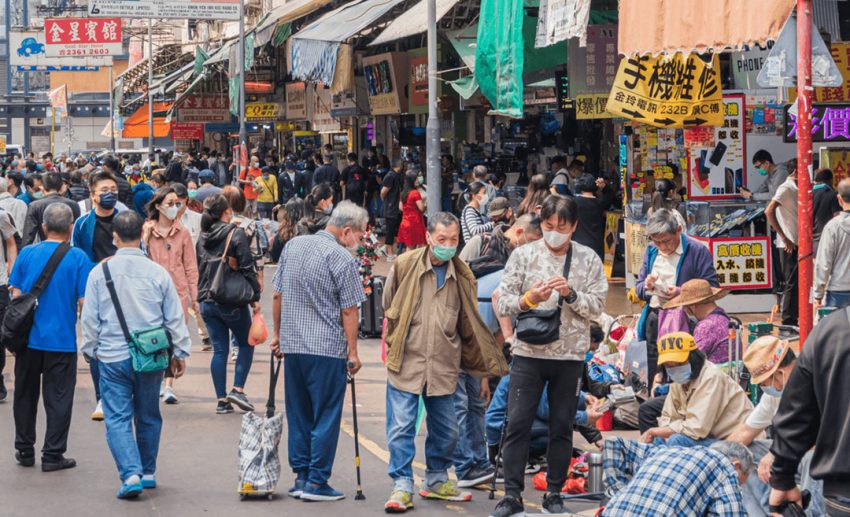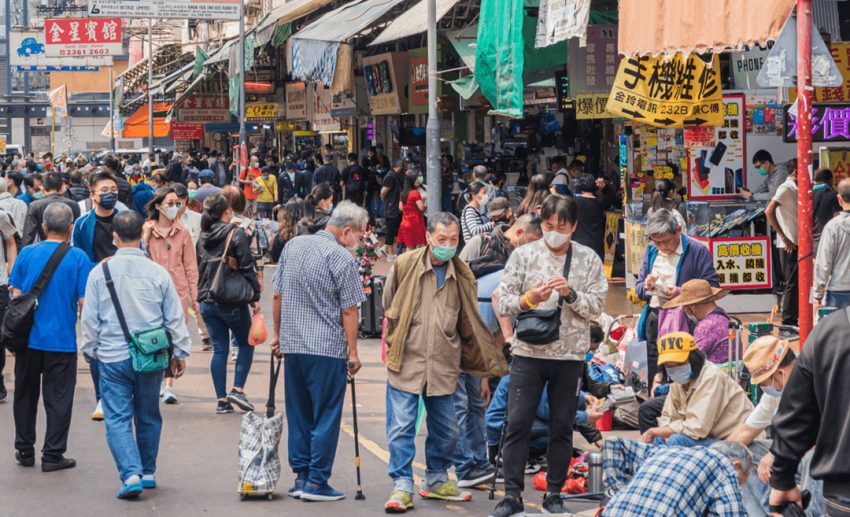 In the same district of Sham Shui Po, you'll find a haven of cheap preloved electronic hardware: Apliu Street Flea Market. This small road has a bunch of vendors selling laptops, TVs, many kinds of phone accessories, vintage radios, and old-school cameras. You can even find vinyl records and cookware if you're lucky!
The market stays open until around 9 to 10pm every day, although stalls may close later on the weekends. Apliu Street Flea Market is accessible from the Sham Shui Po station if you hop on the MTR.
Ladies Market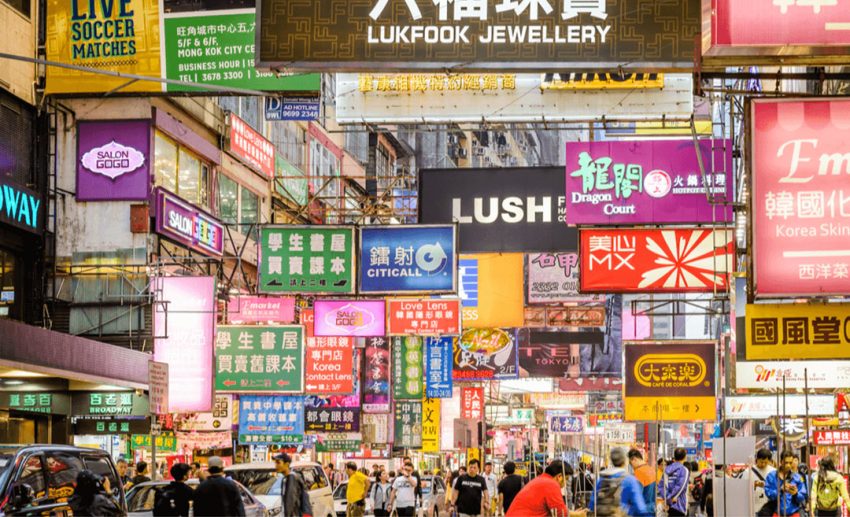 This bustling area got its name because of its main customer demographic — women! And since it's a space dedicated to us, Ladies Market is a fun place to shop at in Hong Kong. This iconic tourist destination sits at the centre of the Mongkok district and opens from 2pm to 11pm daily. Expect to find handbags, phone cases, watches, novelties, and just about everything for sale here. It's a good place to buy souvenirs to bring back home, too. Don't forget to also check out the thrift shop right behind the market; you might find hidden gems there.
When it comes to bargaining, you can always start at half of the original price (or lower) and work your way from there. It's good to act uninterested until you both agree on a good price. No need to worry about the language barrier; haggling is usually done with the help of a calculator to show the price. Another tip: If you don't have a good eye for fake goods, you'll want to be more selective.
There are still lots of shopping spots in Hong Kong that we can't cover in this article, but these are the ones definitely worth visiting. Indulge yourself in your shopping adventure responsibly, and don't forget to experience other parts of the island too. Happy shopping!