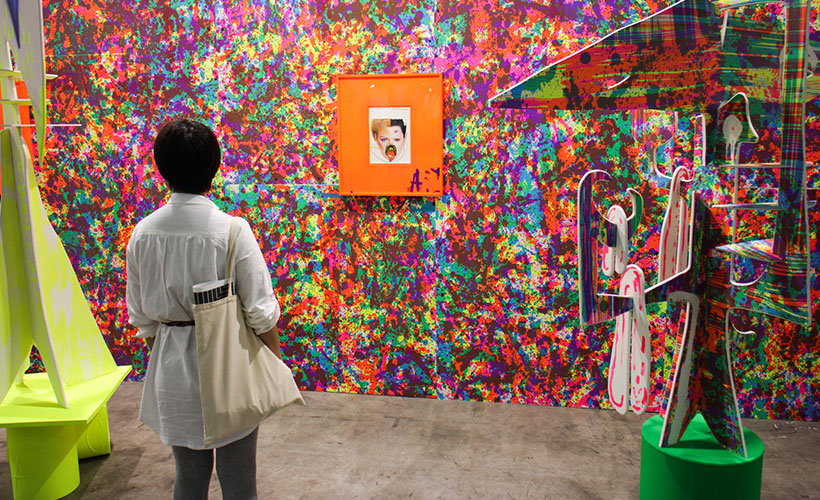 The thing I enjoy most about travelling is the same as the next person — the escapism. Often, we keep memories of our escapades in the form of photographs. While taking photos is always fun, have you considered buying art too? On one hand, you get to support local talent. The other thing is that fine art pieces make amazing souvenirs.
Over the years, my husband and I have amassed a small collection of our own. With a place to call our own, they now hang proudly on our walls as a reminder of our globetrotting adventures. From fun pieces like Van Gogh's The Starry Night adapted in a Star Wars theme (complete with X-wing Starfighter and Death Star) that we commissioned in Hanoi, Vietnam, to hand-woven Persian rugs that are now a family heirloom, it's exciting to always be surrounded by myriad stories from faraway lands and people.
Through art, you learn about a place's history through the painting styles they adopt; their culture through the subjects they paint; and even about the artist themselves through the colours, medium, or materials used. Of course, fine art doesn't come cheap. So unless you're able and willing to dole out on a museum-worthy masterpiece, here's a short beginner's list of where to shop and where to look:
Hong Kong
Many consider Hong Kong the art capital of Asia. After all, it's part of one of the largest art markets by auction sales behind the USA. Hong Kong is also home to the Asian edition of the prominent global art fair — Art Basel. While the island itself has over 50 galleries and more than five art museums and institutions, the first-ever Art Basel Hong Kong in 2013 drew in over 250 galleries from 35 countries and 60,000 visitors! If you find yourself headed to Hong Kong in March 2020, be sure to check out the eighth Asian installation of Art Basel.
Beijing, China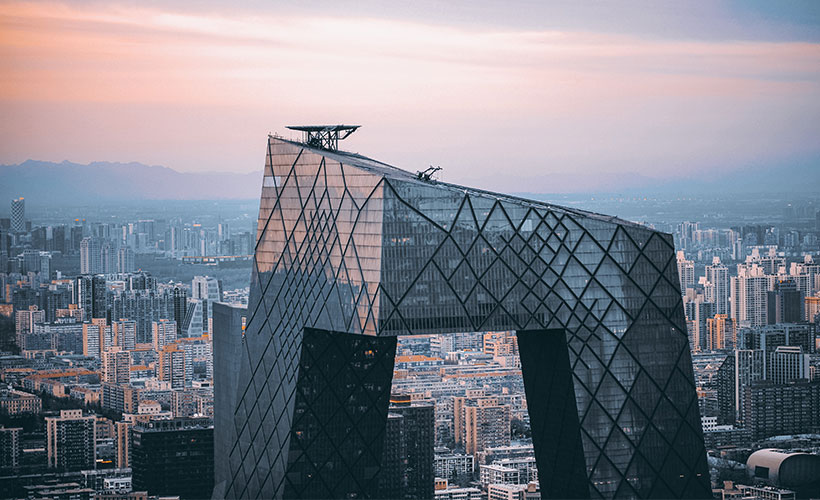 It's only right that one of the world's largest superpowers can also flex its muscles in the art scene. While Shanghai may boast major art fairs like West Bund Art & Design and Art 021, the capital is poised to be the next art superpower. Think of it this way, while trendy Shanghai is an international hub for contemporary art, Beijing is the heart of the local art scene.
798 Art Zone, or Dashanzi Art District, remains a firm favourite for browsing and shopping. Major artistic institutions include the Ullens Center for Contemporary Art and dealers including Galiers Urs Miele, Galleria Continua, and the de Sarthe Gallery dot the city. Do also look out for the city's biggest art festival — Jingart —that was co-founded by the same woman who established Art 021 in Shanghai.
Singapore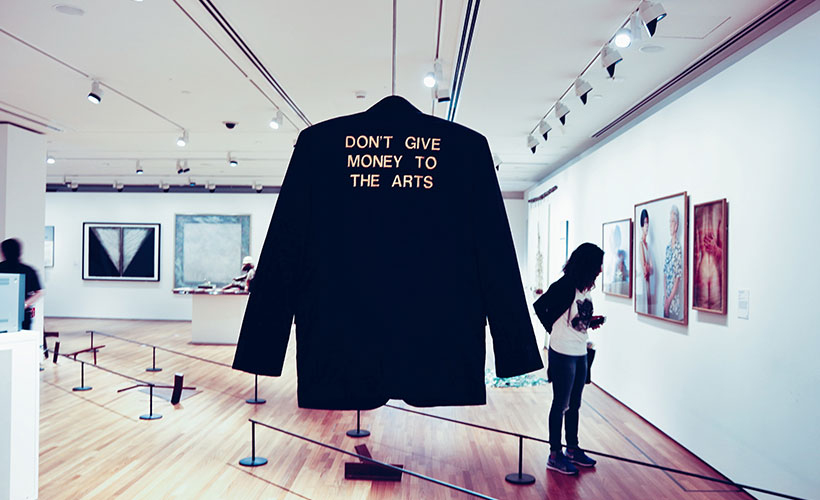 Where money goes, art often follows. Couple the economic might of Singapore with the recent investments made into the island-state's cultural infrastructure and you've got one hefty art scene. National Gallery Singapore opened its doors in 2015 and joins together the former City Hall and Supreme Court buildings. Besides pieces by local artists, this massive museum (I spent almost an entire day here) houses regional artists too that have played some sort of role or influence upon the local art scene. In addition, Singapore is also home to Southeast Asia's biggest art fair — Art Stage Singapore. The sunny island is definitely a great place to look and learn.
---
For fans of the art of the written word, visit this wonderful tribute to literature in Vietnam:
---
Bali, Indonesia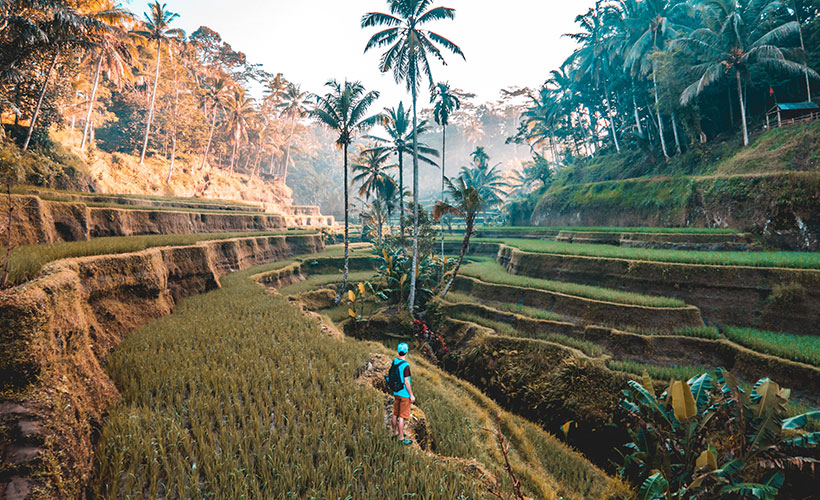 This is definitely one for the shoppers. While Jakarta may be in the spotlight for recently establishing its first world-class contemporary art museum, the Museum of Modern and Contemporary Art in Nusantara, Bali's the place to head to if you're looking to buy. More specifically, Ubud. The northern region of Ubud in this holidaymaker's paradise is where you'll find small art museums — including Arma and Blanco — and various little galleries.
At these galleries, you'll actually even see painters at work. Balinese art is also telling of its history, with plenty of Dutch influence (credited to Dutch artist Arie Smit) fused with its Hindu-Javanese origins. Whatever your budget, you'll find pieces that start in the hundreds and go up to the several thousand for a famous artist (these are certified too), so explore the island while shopping around.
Istanbul, Turkey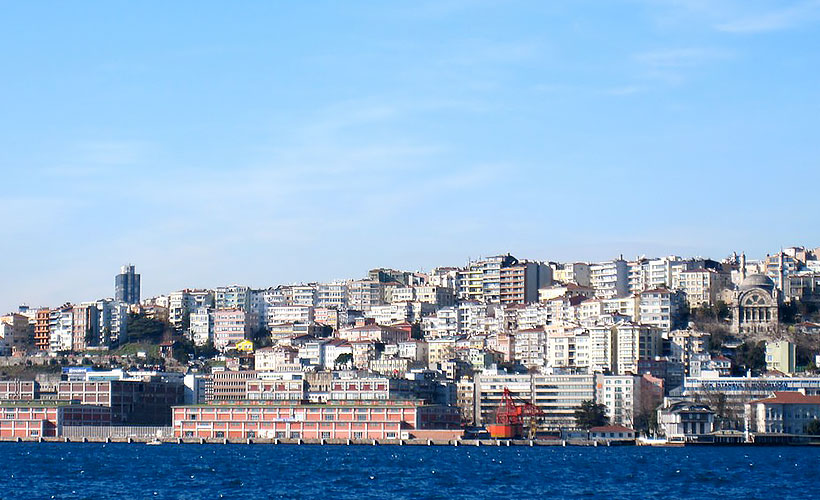 Okay, so this is teetering on the edge of making it to an Asian list. But then again, that's what makes Istanbul great as an art destination. Its location straddles the East and West, with the mighty Bosphorus separating Europe and Asia, making the Turkish capital a confluence of merging cultures and a must-go for any art and architecture lover.
Just along the banks of the mighty river stands the magnificent Istanbul Museum of Modern Art* (or simply the Istanbul Modern) that features the works of contemporary artists and even has its own residency programme. Besides this, Istanbul is home to over 100 art galleries and major art fairs including the Istanbul Arts + Culture Festival. The city was even dubbed the European Capital of Culture in 2010.
*At time of writing, the Istanbul Modern has been moved to a temporary location.
[vc_row][vc_column][zf_post_boxes widget_hide_desc="true" num_post="3″ post_id="27842, 28951, 31636″][/vc_column][/vc_row]
Get all the latest travel stories from Zafigo. Follow us on Facebook, Twitter, and Instagram.