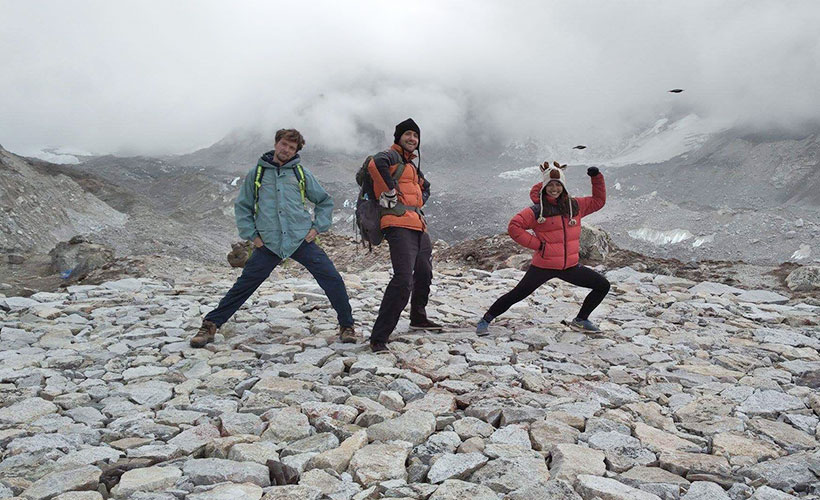 Does the thought of travelling solo scare you because you think you'll end up sitting alone while everyone eyes you suspiciously? Travelling enriches the soul, but the people you meet on the way make it all the more exhilarating.
So, what can you do make friends on the road? Here are five things:
1. Stay in a hostel
Staying at a hostel is one of the best ways to meet like-minded travellers who want to explore and meet new people too. If you opt to stay in a shared dorm, it's probably the easiest way to strike up a conversation with someone. For instance, break the ice by asking if anyone snores.
However, if bunk beds aren't your cup of tea, no problem. Book a private room and socialise with people in the common areas of the hostel. I met the most wonderful travel buddy while discussing the best way to butter a piece of toast in the hostel kitchen. Now we're #friendsforlife.
Tip: Try and attend the hostel social events such as free yoga, surfing, penguin watching, you name it. Go wild!
2. Use Social media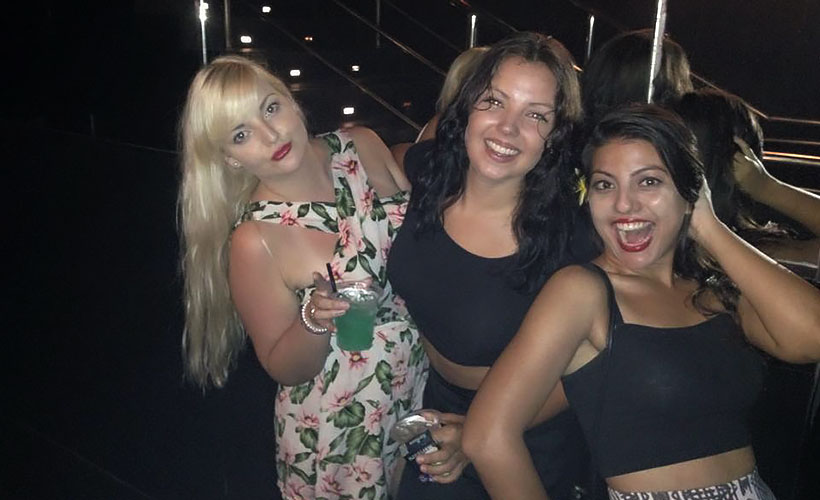 Believe it or not, while travelling, social media can actually help you socialise.
There are fantastic travel apps like Tourlina or Backpakr that help link you with other travellers.
A firm favourite of mine is Meetup. It clues you in on local activities of your interest while simultaneously connecting you with people who are attending. I've met delightful lifelong friends during a Meetup hike. Nothing bonds you better with strangers than sweating like a warthog while climbing up a hill.
There are also fantastic Facebook groups with extensive traveller networks. The groups also give excellent insight into new areas and provide tourists with tips in the comments section. Two really good active groups to join are the Solo Female Travel Network and Girls Love Travel.
Tip: Look for country-specific travel groups. For instance, when I moved to Barcelona, I joined a Facebook group and made lots of friends for coffee and yoga dates.
3. Get out there
Whether it's for white-water rafting, cooking classes, hiking, motorbike tours, or salsa dancing, if you join activities you're bound to meet people and have lots of fun while you're at it. You can also be sure of a common interest.
Also try joining group tours. They're a perfect way to explore and learn about a new city with a bunch of other wanderlusters who are all trying to do the same.
Tip: Make sure you do some research about free tours before you fork out your hard-earned money. Most cities offer free tours where you can tip whatever you feel is appropriate at the end.
4. Go where the people are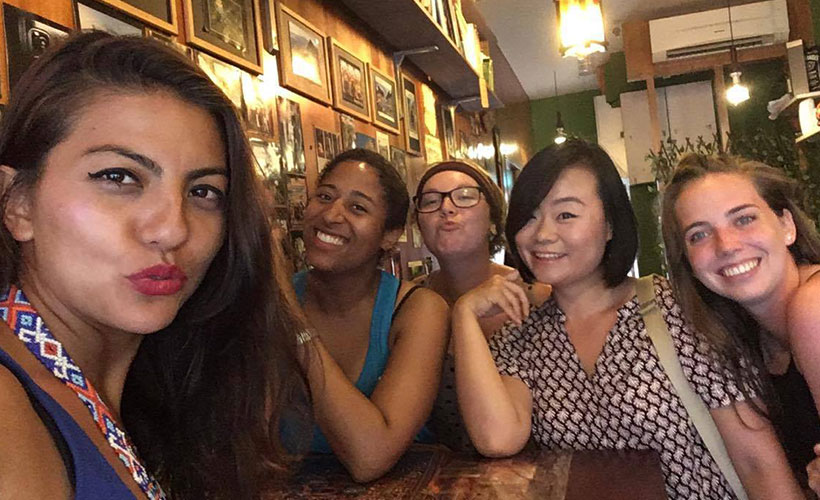 I mean this quite literally. You need to physically place yourself where there are lots of other people. You can't expect to make friends while ogling at buttercups in the middle of a lone field. It'll be a great view, but I think the conversation might be a bit limited.
Go to the local bar, market, or café. Check out the bustling tourist spots, explore a popular hike, or eat dinner at busy eateries. Chances are, you'll bump into lots of other travellers doing the same. It'll be far easier to strike up a conversation with a fellow traveller admiring an ancient ruin compared to a buttercup.
5. Food, food, food!
What better way to connect with other people than over sumptuous local cuisine! Eatwith hosts small dinner parties and bonds strangers (read: foodies) over their shared love of food. It's also worth looking into Airbnb Experiences that hosts all sorts of events including cooking workshops and classes.
Putting your wanderlust and travel plans on hold because you are scared of travelling alone is a shame, especially when there are thousands of other solo travellers in the world just like you. Think of it this way, they're likely to share in the same experiences too. By meeting people from all walks of life, you gain fascinating and real insight into different cultures and experiences. This makes life all the more colourful and enriching.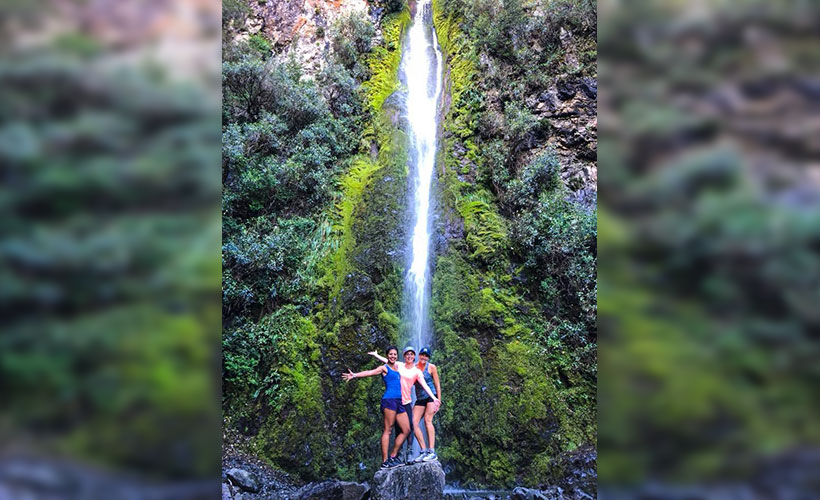 Do you have any other tips that helped you make friends while on one of your solo adventures? Comment below.
*All photos are courtesy of author unless stated otherwise.
Get all the latest travel stories from Zafigo. Follow us on Facebook, Twitter, and Instagram.