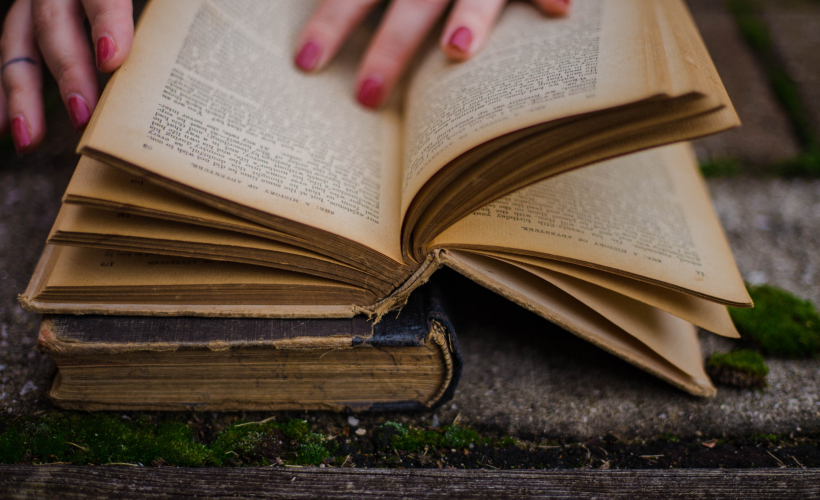 Flick through the pages of Dublin's history and you'll discover that from Ireland's capital, many literary greats have risen. Wander the winding city streets and check out some of the spots that served as an inspiration or were later inspired by their work. Who knows, you might even get some writing ideas of your own!
Literary landmarks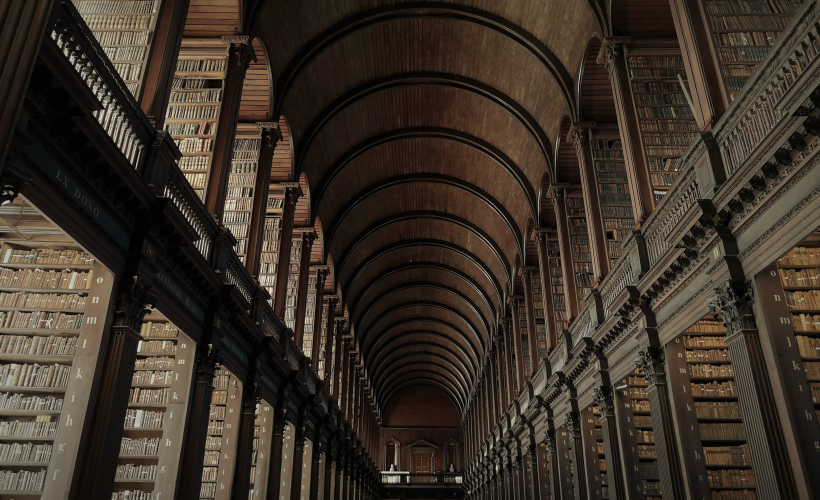 Most visitors to Dublin find themselves in the grounds of the historic Trinity College at some point, but did you know that several famous Irish authors once walked its paths? Bram Stoker (Dracula), Jonathan Swift (Gulliver's Travels), Oscar Wilde (The Importance of Being Earnest), and Samuel Beckett (Waiting for Godot) are just some of the university's famous alumni. Additionally, the Trinity library, particularly The Long Room, is worth a visit for any book fanatic.
On penning his iconic novel, Ulysses, James Joyce said, "I want to give a picture of Dublin so complete that if the city suddenly disappeared from the Earth it could be reconstructed out of my book." Indeed, the author did draw great inspiration from the city. One iconic landmark is Davy Byrne's Pub, which was frequented by Joyce himself, and also his Ulysses character Leopold Bloom. You can still visit for a pint and some lunch today.
Away from the city centre on Dublin's south coast is a Martello tower known as the James Joyce Tower. This beautiful building served as the opening location in Ulysses and is now home to the James Joyce Museum.
The old and ornate St Patrick's Cathedral is worth a visit for Swift fans. It's the resting place of the author and also houses an impressive collection of memorabilia.
However, not all literary landmarks are as obvious. Monaghan-born poet Patrick Kavanagh's Lines Written on A Seat on the Grand Canal was inspired by the city's Grand Canal. His statue can be found on a bench gazing across the water. Keep an eye out for some of the other literary statues dotted around town.
Wining and dining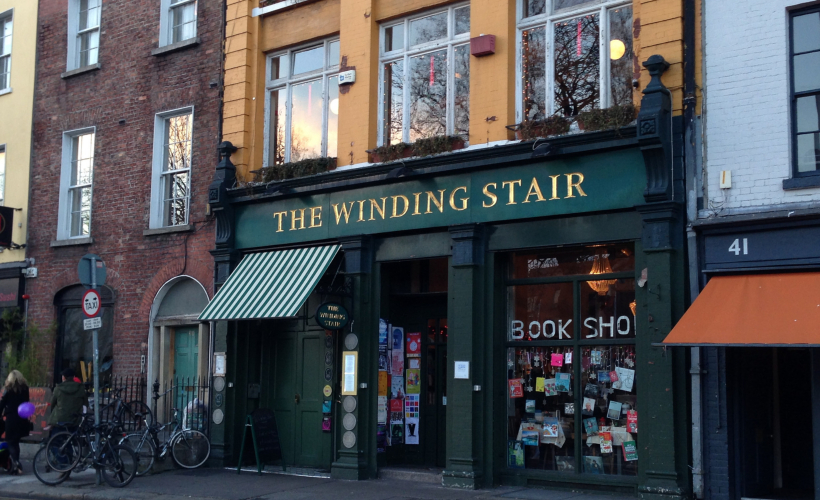 There's nothing like some food and drinks to get those creative juices flowing; and the writers of Dublin past were well aware of this. In addition to the aforementioned Davy Byrne's Pub, McDaid's is worth paying a visit. This classic traditional pub was once frequented by many famous writers, including Brendan Behan (Borstal Boy) and Austin Clarke (Pilgrimage). Toners Pub can claim WB Yeats (The Lake Isle of Innisfree) and Bram Stoker as some of its former clients, while The Palace Bar was frequented by Irish journalists for decades.
A Dublin Literary Pub crawl will take you to all of the watering holes frequented by famous writers over a fun-filled afternoon. The stunning and ornate Bewley's Café on Grafton Street is also a must-visit. Open since 1927, the iconic café has welcomed many authors over the years. Works of Irish writers past and present are brought to life in their regular lunchtime theatre experiences.
Museum hopping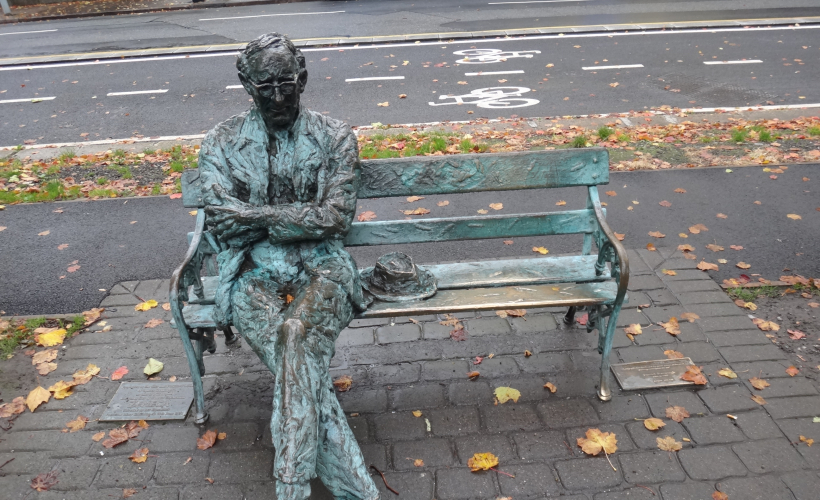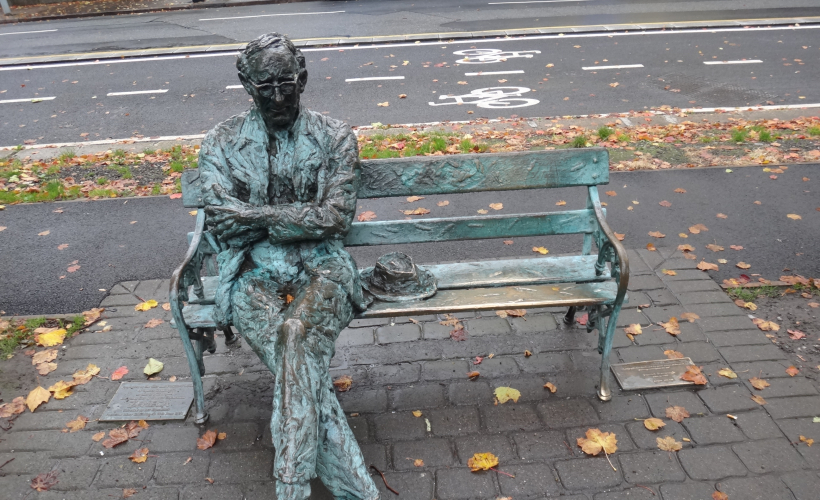 Dublin is brimming with museums, many of which pay tribute to its rich literary history. Your first stop should be the Dublin Writer's Museum. Situated in a stunning 18th century mansion in Parnell Square, it celebrates the lives and works of Dublin's most prominent literary figures over the past 300 years. Learn more about WB Yeats, James Joyce, George Bernard Shaw (Pygmalion) and many more by perusing through their books, letters, and other memorabilia. The museum also holds regular exhibitions and lunchtime readings.
The National Library is a must see for Yeats fans as it's home to an exhibition on the life of the famous poet. Diaries, letters, and photographs are aplenty in this inspiring audio-visual exhibition. While in the library, be sure to climb the ornate staircase and check out the reading room.
If you want to learn more about James Joyce, but don't have the time to leave the city, the James Joyce Centre also gives a wonderful insight into the life and works of this great author. In addition, if learning about famous authors leaves you craving for books, the Chester Beatty Library and Marshes Library (the oldest public library in Ireland) should certainly be factored in to the itinerary.
Living legends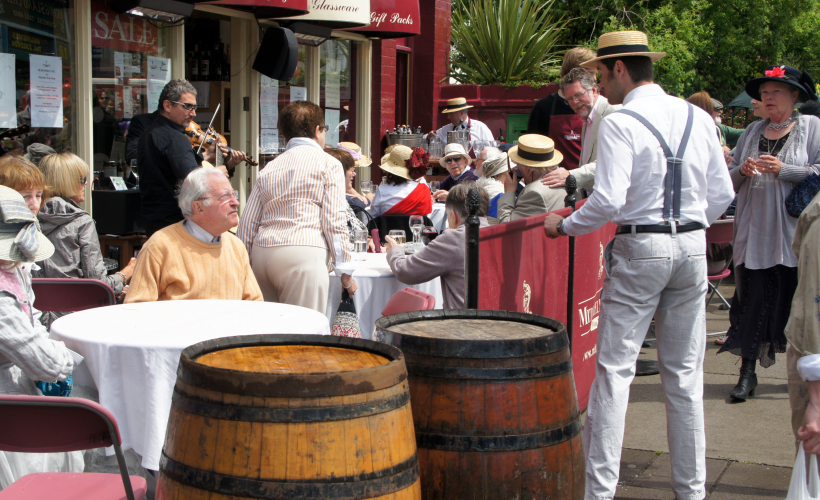 The flame of Dublin's literary legacy burns as strong in modern times as ever. Many world-renowned authors, poets, and playwrights once did or still do call the city home, including the late Maeve Binchy (Circle of Friends), Roddy Doyle (The Snapper), Sebastian Barry (A Long Long Way), and John Boyne (The Boy in the Striped Pyjamas). So, for anyone that aspires to follow in their footsteps, there's always plenty going on around the city.
Head over to the Dublin Writer's Centre that hosts various talks and courses led by successful writers, all aimed at budding and experienced writers alike. Writers' groups are also aplenty, and you're sure to find one to suit you with a quick search on Meetup.
If you fancy picking up a souvenir or simply browsing through a few novels, dedicate a few hours to The Winding Stair bookshop. This beautiful store is brimming with second-hand and new books, with a café to chill in afterwards.
To truly immerse yourself in Dublin's modern day literary scene, look no further than its festivals. The Dublin Book Festival (November) has it all, from poetry to short story workshops, and everything in between. This year's events included Notes from the Margins – a discussion on the importance of a plurality of voices in contemporary poetry – some inspirational talks by the country's emerging authors, literary walking tours, and much more. The Mountains to the Sea Festival (March), the International Literature Festival (May), and the Bloomsday Festival (June) are also worth adding to the calendar.
Get all the latest travel stories from Zafigo. Follow us on Facebook, Twitter, and Instagram.