We hear it over and over again – climate change is drastically affecting our planet. What many of us aren't aware of is just how much that will affect us in the future. We are gradually losing many natural and historical landmarks and cities worldwide to overdevelopment, deforestation, rising sea levels, and over-tourism.
Although efforts are being made to slow down and preserve many of these places, many of these landscapes will be altered over time. So why travel to these places if tourism contributes to this negatively? One, it's a chance to behold them with your own eyes before they disappear. Two, it teaches us to value and protect it before we lose them.
And finally, it encourages us to travel better and reduce our carbon footprint. We'll discuss some steps and changes you can make in the list below.
1. Jakarta, Indonesia
Jakarta is the world's fastest-sinking city. The Indonesian capital is bustling with life, and people come from around the world to experience this place. It also acts as a mid-point for those travelling to other locations in Indonesia.
Much of Jakarta lies below sea level, and with a sinking rate of 4.9 centimetres per year, the city is expected to be fully submerged by 2050, forcing the government to relocate the capital. That might sound like grim news, but here is why you should consider visiting the city. The city has an appreciation for art that can be found in its many museums and art galleries.
The food scene is unlike any other – from upscale restaurants to street foods, tourists can experience a variety of dishes unique to this area. People are diverse and bring many influences from different parts of the country into city life, making it a cultural melting pot before things ultimately change.
How can you help as a tourist?
While location and natural causes are hard to avoid, poor urbanisation plays a part in many sinking cities. One way you can help change this is by staying in sustainable hotels and resorts that support eco-friendly tourist activities. This will encourage future businesses to make better choices for the environment, hopefully avoiding mistakes made in the past.
2. Ho Chi Minh, Vietnam
Ho Chi Minh City, formerly known as Saigon, is the largest city in Vietnam and has a prominent history that dates back hundreds of years. So much of its history, architecture, and cultural landmarks are at risk of being lost, with the city skinning an average of 16.2 millimetres annually, predicting the eastern parts of the city to be submerged by 2030.
Excessive groundwater extraction and rising sea levels leave this beautiful city at risk of frequent coastal and inland flooding. Booking a trip to Ho Chi Minh is worth the cultural and historical education the city offers while the city is still accessible.
How can you help as a tourist?
Consume local and seasonal foods while you travel; since local produce does not need to travel far to get to your plate, it reduces greenhouse gas emissions. It also economically benefits the local farmers and suppliers.
3. Ahmedabad, India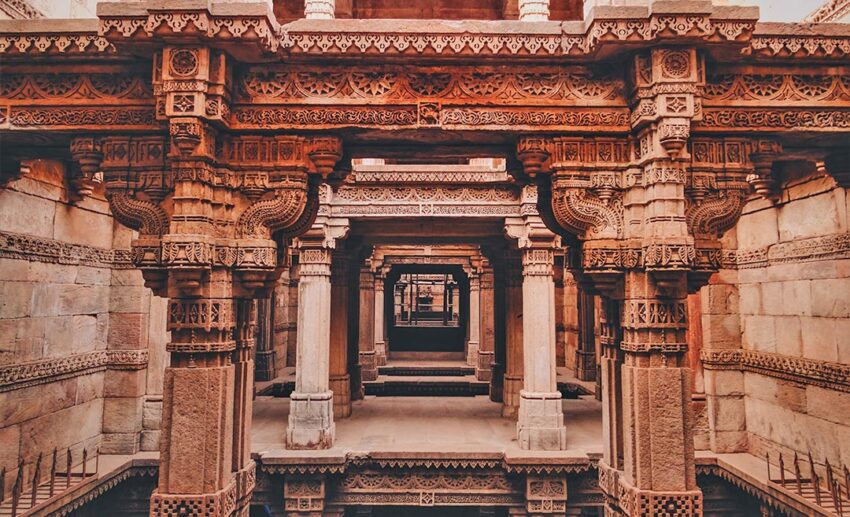 Gujarat's largest city, Ahmedabad, is located in western India and is sinking between 12 to 25 millimetres yearly due to excessive groundwater extraction and rapid urbanisation. Beautiful ancient buildings, temples, museums, and step-wells could be lost over time.
Unfortunately, coastal villagers suffer most when heavy rains, flooding and monsoons leave them marooned. The city's history and architecture is something you would want to explore while you still can.
How can you help as a tourist?
It's hard to combat issues like urbanisation and overuse of natural resources when you're a tourist in another place. Still, even simple acts like conserving water and electrical usage while travelling can make a difference in the long run. When travelling to areas where the environmental factors feel too big to overcome, practise mindful tourism.
4. Great Wall, China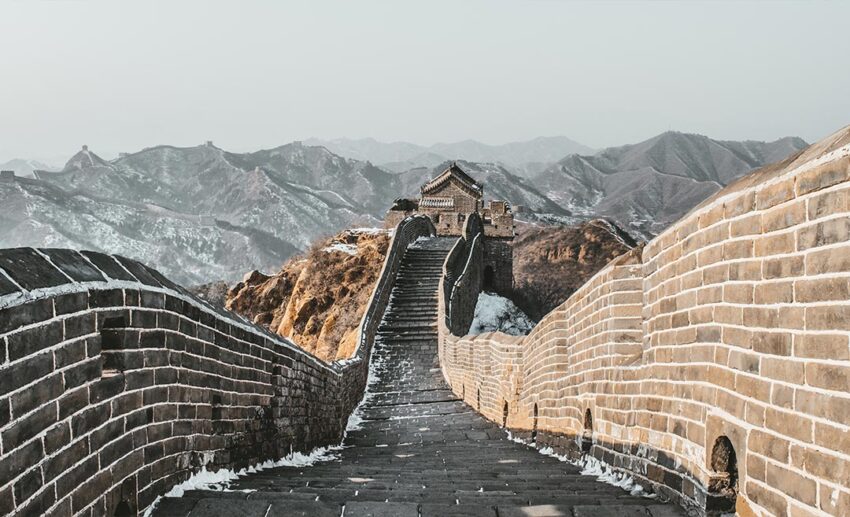 If history is fading right before our very eyes, any opportunity to get a glimpse of it is worth it. The Great Wall of China is probably one of the world's most recognised man-made monuments and is slowly disappearing. Stretching over 21,000 kilometres, less than 10% of the wall remains in good condition.
Time and irresponsible tourism cause much of its erosion, but what remains is still an incredible site to tick off the bucket list. What once was a tourist hotspot is now an extremely vulnerable landmark that needs to be treated with care and respect.
How can you help as a tourist?
Hire a knowledgeable and reputable tour guide for your trip. There are sections of the wall where tourists are allowed to walk. Avoid visiting during peak seasons when some sections of the wall become too crowded, as this can cause more damage to the structure.
Do not run or walk too fast along the wall, as some of the old bricks could come loose. Defacing or 'leaving your mark' on the wall are big NO NOs. Take nothing from the monument and leave no trash behind.
5. Venice, Italy
Known as the 'Floating City', Venice was built on the lagoons in northeastern Italy and provided protection for its early settlers. A network of canals crisscross this picturesque town, connecting it to the surrounding islands. This slow-sinking city goes under 2 to 3 millimetres yearly and is predicted to be completely underwater by 2100.
While the government actively invests in keeping that from happening, tourists continue to visit. It's easy to see why––the city is beautiful, with architecture that looks like it came out of a movie. Everything that's done here is done well and with great pride. From its food to its art and the undeniable Venetian lifestyle – Venice is captivating.
How can you help as a tourist?
Unlike some places where too much tourism negatively affects the place, Venice relies on tourism to rebuild roads and local infrastructure and protect its natural landscapes and cultural relics. However, too many tourists on the small island can cause more harm than good, so it is better to travel during off seasons.
6. Yangon, Myanmar
Another Southeast Asian city that's sinking rapidly is Yangon; for similar reasons, many large cities are slowly sinking – groundwater extraction and over-development. The city is said to sink more than 20 millimetres in peak years.
It is a sad reality for many cities worldwide; we could lose them forever unless we change how we live and build in these places. The capital of Myanmar is beautiful and holds many of the country's architectural landmarks. If you're looking for a time to visit, that time is right now.
How can you help as a tourist?
When travelling in Myanmar, stay at an eco-lodge and get from place to place using public transportation such as the rickshaw bicycle, tuk-tuk, trains, or boats to get to where you want to go.
7. The Dead Sea, Israel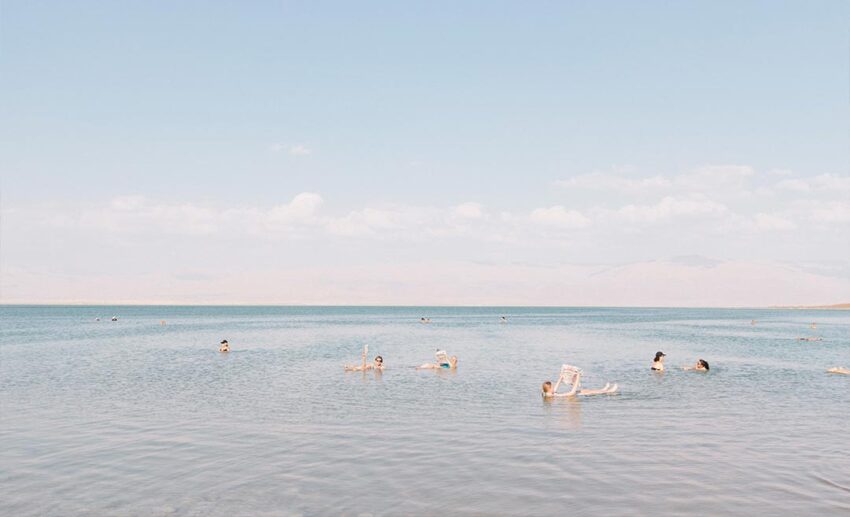 You would think that if the sea levels rise, places like the Dead Sea are safe. Sadly even this stunning salt lake falls victim to overexploitation of its natural resources and is drying up from an increase in the earth's temperature. Since the 1960s, the Dead Sea has lost a third of its surface area and continues to shrink about 3.3 feet every year.
Experts believe the sea could be lost by 2050, a sobering reality. Efforts are being made to save the Dead Sea, but if you plan on seeing this natural wonder, you might want to earmark a trip sooner than later.
How can you help as a tourist?
For the same reasons you shouldn't take corals and seashells off the beach, do not take salt rocks with you from the Dead Sea to keep as a souvenir. Removing natural elements can damage the ecosystem over time. Instead, head to a local market and support the artisans by purchasing a keepsake that you can display in your home guilt-free.
8. The Maldives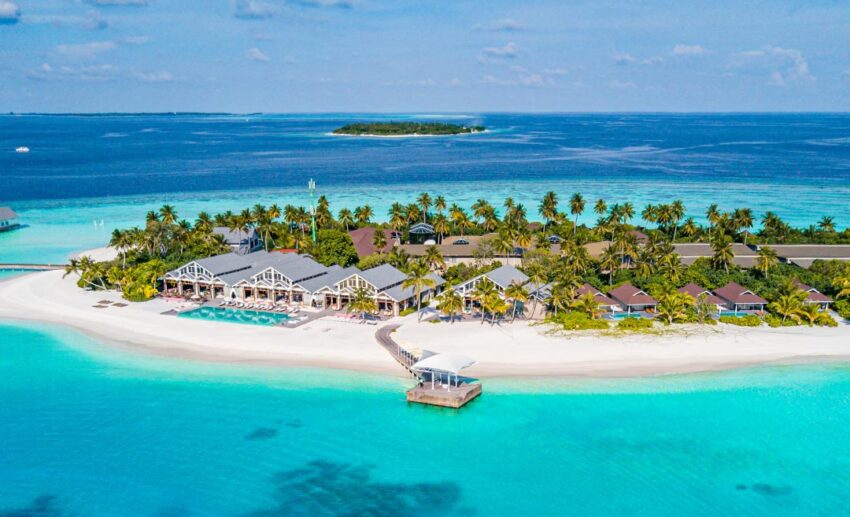 Forget waiting for a honeymoon to travel places. If there is somewhere you want to go, make plans to travel now because they might not always be there. The Maldives is a honeymooners paradise, and it is stunning. Consisting of about 1200 islands, the country is constantly at risk of losing its islands to the sea.
According to research, they expect 80% of the Maldivian islands to be underwater by 2050 due to rising sea levels. Projects to reclaim land from the sea may be a temporary solution, but an entire nation is at risk of losing their home if we do not combat the effects of climate change soon.
How can you help as a tourist?
When you travel to the islands, make every effort to help preserve the country's natural state. Wear reef-safe sunscreen, engage in coral restoration efforts as part of your holiday activity, and partake in environmentally-friendly excursions like pole and line fishing that have a low impact on the marine environment. Staying at resorts that implement sustainable practices in their service also aids the islands' conservation efforts.