Embarking on a solo adventure as a female traveller in India would often raise eyebrows, but those who dare to explore are in for a treasure trove of unforgettable memories. Being such a huge country, India offers a multitude of regions, landscapes, religions, customs, and cuisines, making it a captivating destination to get to know.
As with any travel experience, exercising caution and taking the necessary precautions when travelling alone as a female in India is important. This includes avoiding late-night outings and always remaining vigilant of your surroundings.
Besides what many are led to believe, India is not solely characterised by bustling and polluted cities. Many breathtaking places across the country are perfect for female travellers, including quaint towns that offer a welcome respite from the chaos, and here are some of them.
1. Delwara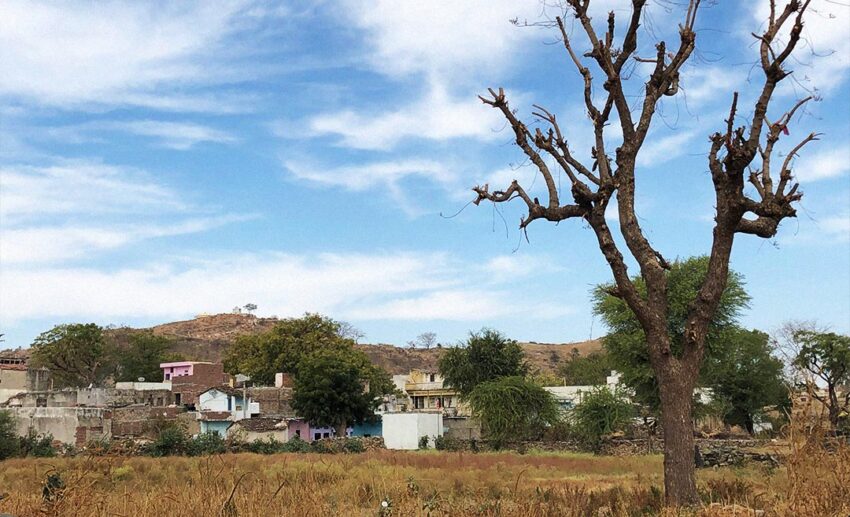 If you want to escape the hustle and bustle of India's big cities, the best place to go is Delwara, a charming small town perched in Aravalli Hills close to Udaipur, the lake city. It's famous for its scenic natural landscapes and magnificent Jain temples. If you want to explore northern India, particularly in Rajasthan state, you should include Delwara on your itinerary.
It also boasts a rich culture and history, as evident in its art, architecture, and culture. Dubbed the 'town of the Gods', it has over a thousand temples and was once a significant cultural and religious centre in India. During the 15th century, Delwara was the capital of the Mewar Kingdom and where most of the royalty of Mewar studied.
Nowadays, it is a tiny village only a few people hear about and less busy than other popular destinations in India, such as Jaipur and Udaipur. But given its rich cultural heritage and fascinating ancient temples, it's one of the best places to visit, especially for solo female travellers who want to avoid the busy cities of India.
2. Udaipur
Udaipur is undoubtedly one of India's most charming cities, nestled between scenic lakes and the majestic Aravalli Range. Although it's one of Rajasthan's biggest cities, Udaipur still exudes that small-town charm worth travelling for. At its heart is the idyllic Lake Pichola, surrounded by an old city with winding streets and dominated by the vast City Palace.
Udaipur is generally a safe place to visit, even for solo female travellers and is home to friendly locals; tourist police are easily spotted and visible around the city, ready to help anytime.
This city is also known for its dazzling architecture, and you can find magnificent palaces like the previously mentioned City Palace, Jagdish Temple and the Lake Palace, which sits in the middle of Lake Nichola. While in Udaipur, check out Saheliyon-ki-Bari, also called the 'Garden of the Maids', where you'll find a fountain surrounded by lavish courtyards, beautiful gardens, and elephant statues.
3. Nimaj
Tucked away in a serene and remote corner of Rajasthan, between Jodhpur and Udaipur, Nimaj offers a tranquil alternative for those seeking respite. If you're seeking luxury travel in India, this peaceful oasis is the perfect destination for you.
At the heart of Nimaj lies the magnificent Chhatra Sagar, a vast reservoir constructed by Thakur Chhatra Singh in the late nineteenth century. Originally designed to collect monsoon rains and support local farmers, this picturesque town is now celebrated for its lush greenery and abundant harvests. The area also attracts a diverse array of wildlife, including a myriad of stunning bird species. For those seeking relaxation, the reservoir even boasts a luxury tented camp, providing a serene retreat for visitors.
Nimaj offers a glimpse into the simple and peaceful rural life of Rajasthan. The friendly villagers are eager to welcome and share their stories with visitors, allowing you to immerse yourself in their warm hospitality. Additionally, the region is a paradise for bird watchers, with over 200 species of birdlife to be discovered.
4. Jodhpur
Nestled at the heart of Rajasthan, Jodhpur is a charming city luring travellers with its rich heritage, magnificent forts, fascinating museums, and ancient temples. Dubbed the 'Blue City' since many of its structures are in blue, Jodhpur is one of the fascinating places in India that solo female travellers should consider visiting.
Perched on a hilltop surrounded by houses painted in blue, the magnificent Mehrangarh Fort is a must-see on your trip to this part of India. Nowadays, it serves as a museum showcasing interesting collections that tell the history of Jodhpur's formidable past. As you explore the fort, you'll be in awe at the intricate balconies, stained glass windows, and lavish courtyards, making you feel as though you have travelled back in time.
Another place to explore in Jodhpur is the Ghanta Gar (clock tower) and Sardar Market. The ancient clock tower is one of the city's most famous landmarks, constructed under the rule of Maharaja Sardar Singh. As you explore the bustling Sardar Market, you'll find numerous shops selling souvenirs, handicrafts, handmade textiles, and more –perfect for those who love to shop.
5. Delhi
As a vibrant and bustling city, Delhi can initially feel overwhelming, particularly for female solo travellers venturing into India for the first time. However, this lively metropolis offers many incredible experiences waiting to be discovered. Delhi has everything from architectural marvels and ancient forts to sacred temples.
And if you consider yourself a foodie, Delhi is a paradise with its abundant eateries, local markets, and vibrant street food stalls. As India's capital city, Delhi often serves as the entry point for travellers, especially those planning to explore the magnificent Rajasthan region.
While some may be tempted to skip Delhi and head straight to Agra or Rajasthan, it is well worth spending a day or two here to immerse yourself in its architectural wonders. Marvel at the majestic Qutb Minar, delve into the rich history of the Red Fort, admire the grandeur of Lutyens' Delhi, and find tranquillity in the serene Lotus Temple. Additionally, you can explore ancient temples like the Shri Jagannath Temple and Hanuman Temple, which offer glimpses into the city's spiritual heritage.
For food lovers, Delhi is a haven of culinary delights. Indulge your taste buds by venturing to Chandni Chowk, a bustling hub renowned for its mouth-watering Indian street food. You'll find a sensory feast at every corner, from delectable parathas to tantalising kebabs and flavourful chaat.