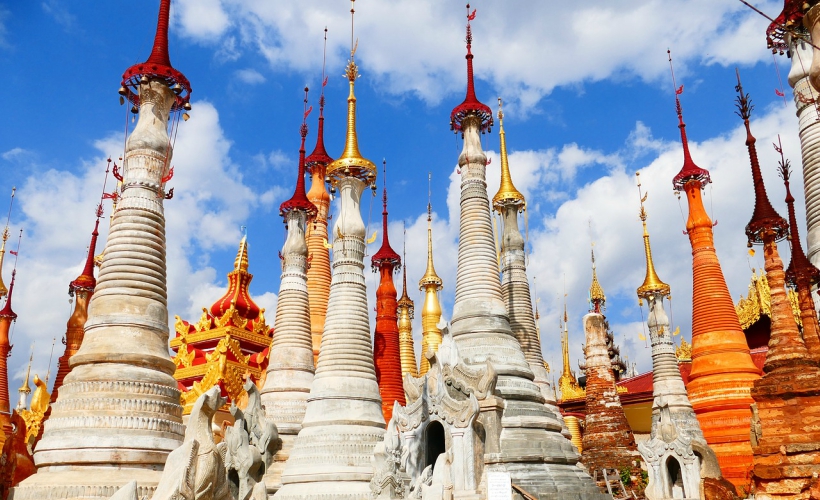 "You're going to Myanmar? What is there to see?" "Is it even safe there?" – These were the reactions I received when I told my family and close friends that I had plans of visiting Myanmar. I have discovered for myself during my travels there that the Burmese are amazingly warm and genuine people, the kind that are always willing to go out of their way to lend a helping hand.
It comes as no surprise, that to many travellers, Myanmar remains a mysterious destination. However, if you love exploring archeological ruins like I do, then you best indulge your inner Indiana Jones in this exotic country. These six reasons are why Myanmar has been on the top of my travel list for some time, and I was ecstatic when I finally had the chance to make it all happen. I also reckon it's going to be the next big thing in Southeast Asia, so why not head there now?
You get to explore the largest unfinished pagoda – Mingun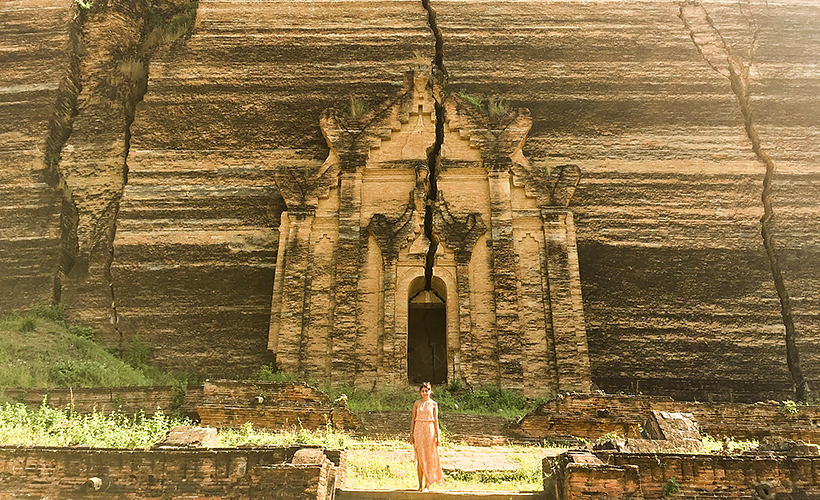 If you've ever wanted to feast your eyes on what should have been the world's largest pagoda, do drop by the Mingun Paya, a boat ride away from Mandalay. Construction of this towering stupa began in the 18th century, but a dark prophecy stating that the king will pass on and his kingdom will come to an end upon the completion of the pagoda, led to a halt on the construction at merely one third of the height of the original plans.
Ironically, the king passed on shortly after that, and the pagoda was never completed. A shame, really, as it would have been a magnificent structure. However, fret not. Just beside the unfinished pagoda, visitors can see a smaller scale model of the pagoda if it had been completed.
You can immerse yourself in the beauty of Hsinbyume Pagoda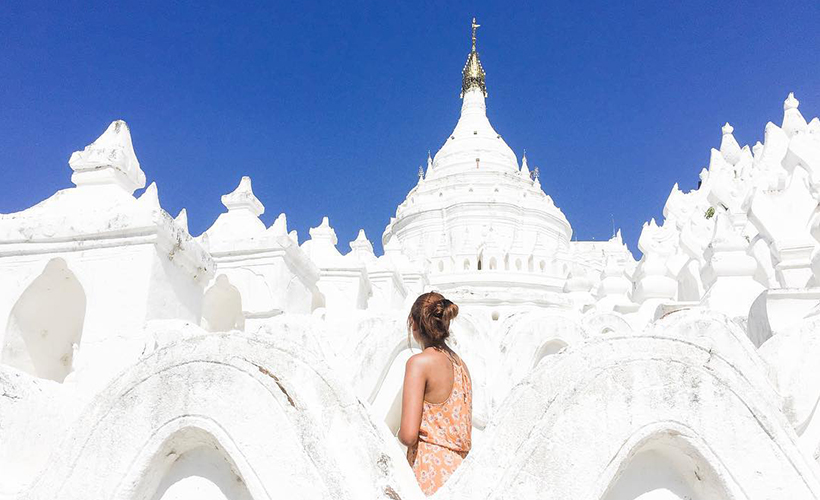 Just a short walk from the Mingun Paya lies a beautiful sight to behold – Hsinbyume Pagoda. Also known as the white pagoda, it was built to commemorate Princess Hsinbyume who'd died during childbirth. This memorial stands out from other Burmese pagodas for its beautiful, bright white façade, and its unique spherical structure surrounded by seven layers of wave-like terraces.
There's a stunning view at the top too. Just take the staircase and be rewarded with a mountainous panorama at the back of the temple and the serene Irrawaddy River at the front of the temple. A word of caution though, as with every other Burmese temple, you need to remove your shoes and socks to enter, and it may get a bit hot on your soles in the afternoon. A visit in the morning is highly recommended.
You get to laze around Inle Lake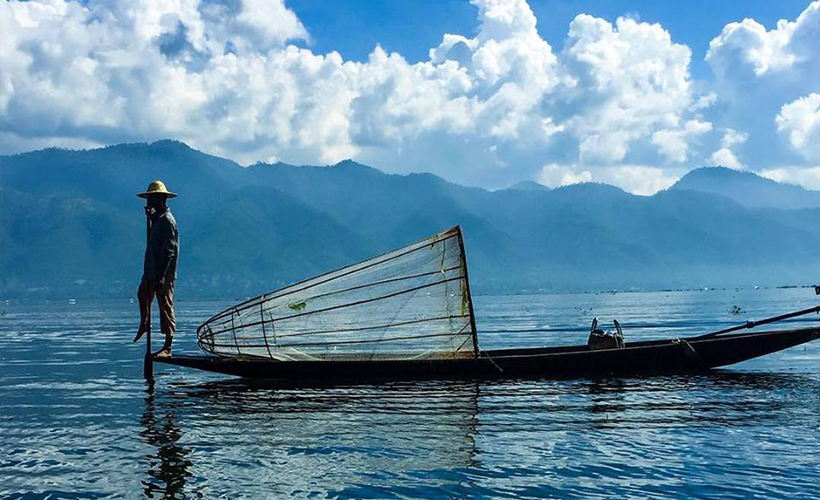 Inle Lake, located in the western Shan, is my favourite memory of Myanmar. One can even consider the picturesque lake Myanmar's best kept secret. Surrounded by mountains and the famous one-legged Intha fishermen, there's plenty to see here, and you can hire a boat to take you across the lake and through the floating village.
The best time to visit Inle is during sunrise, when the sun peeks (and peaks) out from behind the mountains. It can get chilly in the morning, so be sure to bring along a jacket. Be sure not to miss out on the Inn Thein Pagoda Complex located in Inn Thein village. It offers about 45 minutes of gliding through the Inn Thein creek, a long crooked canal, shaded with trees from the floating village. If you have an extra day in Inle Lake, do check out Kakku pagoda which is apparently much larger and better preserved than the stupas in Inn Thein.
You get to bask in the sparkles of Shwezadagon Pagoda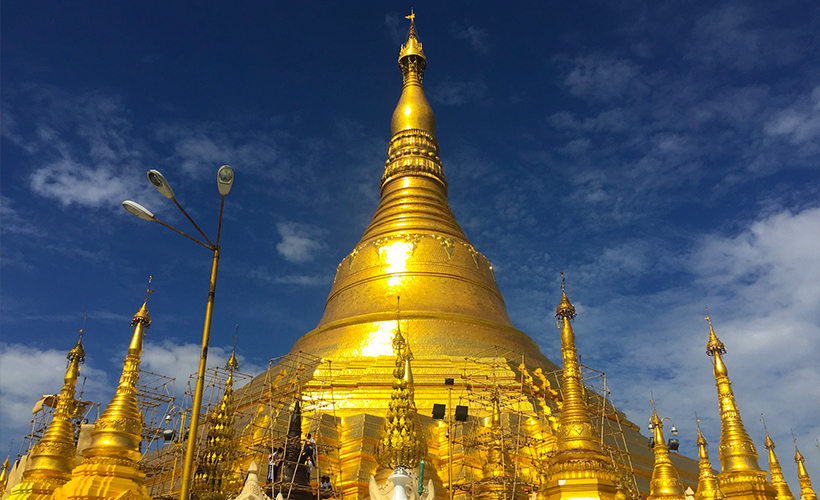 Without a doubt, Yangon's most famous landmark and the icon of Myanmar is the Shwezadagon Pagoda. Sitting proudly on Singuttara Hill, this golden pagoda can be seen from most of Yangon. This sacred pagoda holds a few sacred relics like the Buddha hair and tooth. However, no pictures can do justice to the real beauty of this golden stupa. Shwezadagon Pagoda is enormous, and the view will leave you captivated. Consider visiting at night, when the lights installed around the pagoda illuminate the beautiful stupa.
You get to discover ancient ruins in the land of a thousand temples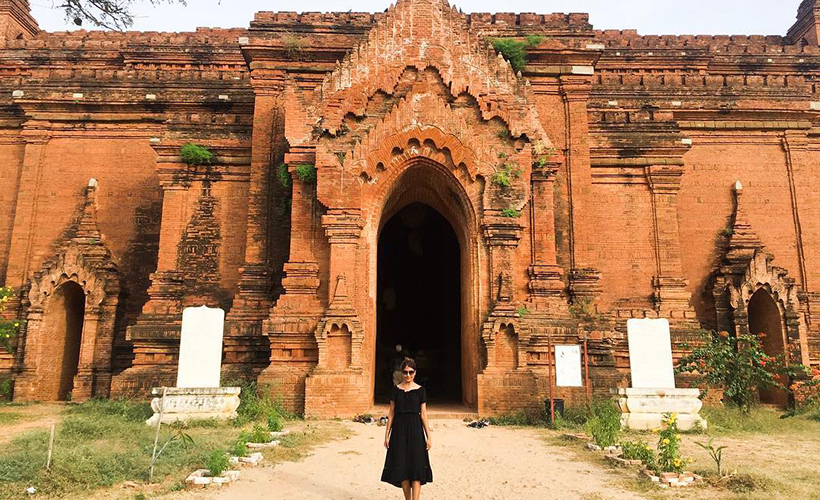 It's hard to gush about Myanmar's beauty without referring to the iconic stupas sprawled across Bagan. This ancient city in Myanmar has more than 2,000 temples scattered around its plains and is truly a magical place that will take you on a trip back in time.
The easiest and most convenient way to explore Bagan's stupas is by renting an e-bike as it's quite a distance to walk from one temple to another (and if the distance doesn't get you, the heat will). Plenty of research will help in planning the most efficient route while narrowing down the list of temples to visit.
With that in mind, the common rookie mistake of first-timers to Bagan is to rush through all the temples within a short span of time. Unlike Angkor Wat that's filled with tourists at every corner, many temples in Bagan are less touristy, offering a serene ambience. So allow yourself some time to soak in all the incredible energy that surrounds you, and immerse yourself in the peacefulness of the temples.
You can witness Bagan's magical sunrises
Although exploring ancient ruins will top the list of things to do in Bagan for any traveller, a trip here isn't complete without witnessing one of their glorious sunrises. Some may feel that scrounging around for a staircase and climbing to the top of a temple in 4am darkness is scary, but trust me, it's worth it! I got to watch the first rays of sunlight cast pink hues across the morning sky, then a few minutes later, throngs of hot air balloons dotted the horizon. There are simply no words to describe the magic of a Bagan sky in the morning. Are you in love with Myanmar yet?
Editors' Note: March 15, 2018 
At Zafigo, we endeavour to provide information about places around Asia where women can travel safely and confidently. Undoubtedly, Myanmar is a beautiful country and her people are friendly to foreigners. But it would be remiss of us to ignore what is happening in Rakhine state. Recent events have caused almost a million Myanmarese of Rohingya origin to flee across the border to Bangladesh, many of whom are women who have suffered extreme violence, including rape. No tourists are allowed to travel to Rakhine, so there is no physical danger in Myanmar to foreigners. Unless you start talking about Rohingyas, or indeed refer to any Muslim Myanmarese. It is therefore a decision that each individual visitor has to make on their own, knowing the circumstances that a substantial number of Myanmarese women of the Muslim faith have had to suffer.
Get all the latest travel stories from Zafigo. Follow us on Facebook, Twitter, and Instagram.