Before we begin, I should probably warn you that this listicle may cause some serious wanderlust. Now that that's been said, let's dive straight in. If you often 'Netflix and chill', you'll know of the streaming giant's latest rom-com release, A Tourist's Guide To Love. Starring Rachel Leigh Cook (most famously known from She's All That) as Amanda, she goes to Vietnam and meets a tour guide named Sinh.
Getting over an unexpected breakup, Amanda finds adventure and, of course, romance with Sinh in Vietnam. Bustling markets, busy streets, ancient temples, and charming villages take centre stage in the scenes of this movie, a side of Vietnam that we rarely see on the big screen. A Tourist's Guide to Love is not only an enjoyable, light-hearted movie but also ignites curiosity in Vietnam. Let's get to know some of the filming locations, and then you can add them to your travel list.
1. Ho Chi Minh City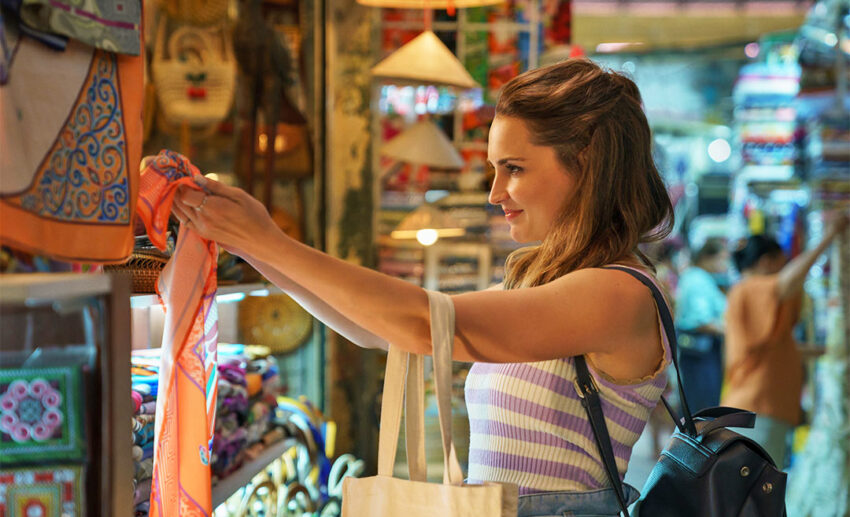 Formerly known as Saigon, Ho Chi Minh is where Amanda begins her adventure. This bustling city is also where you can find the famous Binh Than Market. It's here where Amanda learns how to negotiate for the silk scarf. As Sinh mentions in the movie, markets like this are the focus of community life, and you can find just about anything — from local artwork to silk scarves. There's even fresh seafood available.
Other things to do in Ho Chi Minh City include visiting the War Remnants Museum, sampling the abundance of street food on Vinh Khanh Street, checking out Ho Chi Minh City Museum, climbing through the Chu Chi tunnels, and so on. When visiting this city, don't forget to explore the coffee culture, as the Vietnamese are renowned for their love of coffee.
2. Hoi An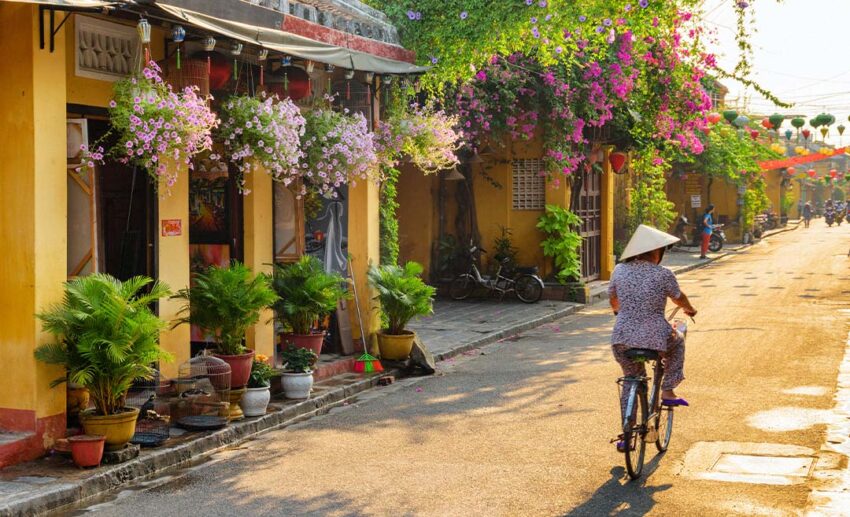 This historic city on Vietnam's central coast is known for its well-preserved Ancient Town, a UNESCO World Heritage site. The lantern streets make it one of the country's most loved travel destinations; as seen in the movie, this old town truly lights up at night.
Besides wandering down the old streets, you should also check out the Quan Cong Temple, Japanese Bridge, and Hoi An night market, to name a few. If you have time to spare, sample some banh mi in this region and also sign up for a cooking class!
3. Da Nang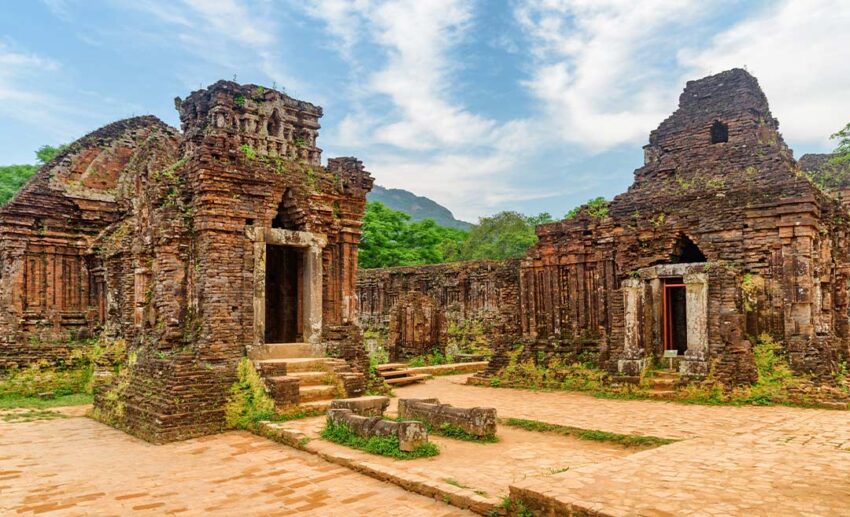 In the movie, Amanda visits My Son Sanctuary, another UNESCO World Heritage site located an hour away from the Da Nang area, but there's more to this part of Vietnam. Known for its sandy beaches, this coastal part of the country is quickly becoming a favourite spot for travellers. There are various holy sites to visit, the Marble Mountains is another attraction that must be witnessed, and there's even Ba Na Hills SunWorld — a theme park, resort, and sightseeing destination all rolled into one.
The Golden Bridge is another should-do while in Vietnam, but it's often packed with tourists. If you're not a fan of bustling crowds, skip it and enjoy Da Nang's beaches instead.
4. Ha Giang
After enjoying the sight of Sinh's impressive abs in Da Nang, the audience is transported to the charming village of Ha Giang. This quaint village is the birthplace of both Sinh and Anh, and it sits on the picturesque banks of the Lo River in northeastern Vietnam.
While rapidly developing, this part of the country still serves as the perfect place to appreciate Vietnam's rustic countryside beauty. If you really want to experience Vietnam's many beauties, take a day trek from Ha Giang City to Khuoi My village, and be in awe of the valleys and rolling hills.
For stunning views of rice terraces, take a trip to Hoang Su Phi, and remember to explore Ha Giang's markets too, where shoppers can indulge in some retail therapy. While all Vietnamese food is worth sampling, one must not miss out on a steaming bowl of thang co, which happens to be a signature dish of the Northern Highlands. This flavourful dish can be found just about everywhere in Ha Giang.
5. Hanoi
Amanda's Vietnamese adventure culminates in Hanoi, the capital of Vietnam. This amazing city has beautiful old buildings and a diverse culture, giving visitors many exciting things to discover and enjoy. From French-influenced architecture and food to picturesque lakes to fancy rooftop bars and endless temples — there's something to do for every kind of traveller.
If you're a big fan of street food, Hanoi's game is strong. Tantalise your tastebuds with banh mi, bun cha (fish noodles), pho, bún riêu (crab noodles), lau (Vietnamese hot pot), and more, and experience a culinary adventure like never before! Visit Vietnam's oldest church, St Joseph's Cathedral, for true architectural magnificence.