Anyone living Malaysia or who's spent enough time here will be able to tell you that Malaysia really has two seasons — scorching heat and insane downpours (okay and perhaps a haze season too). And, unfortunately, experts are forecasting that the northeast monsoon season in Malaysia (November to March) may bring even more devastating floods to the country than those that occurred in December of last year.
The Meteorological Department of Malaysia (MetMalaysia) predicts that four to six separate monsoon episodes, each bringing with them persistent heavy rain, can occur throughout this monsoon season.
Even if you believe your neighbourhood has a minimal risk of flooding, keep in mind that it can occur anywhere it rains. The following information is a survival guide to safeguard yourself and your family from the worst effects of flooding, how to prepare for the flood, steps to take during, and what to do after the flood is over:
What to do before a flood
Prepare your family for any eventuality by putting together an emergency bag and establishing a system of communication.
Locate nearby places that are at risk of flooding or landslides.
Listen for weather reports and warnings.
Have enough dry food and water to last three days (each person should have access to four litres of water each day).
Learn your community's evacuation routes and emergency shelters.
If you are lost, hurt, or ill, call your local emergency services department and wait for assistance to arrive.
What to do during a flood
The most crucial rule to follow during a flood situation is to avoid trying to drive, swim or walk across floodwater.
If you are trapped inside a home or building:
Keep abreast of news, tips, and weather forecasts.
To see how high the water is, look at the drains outside or behind your house. If the water keeps rising, you have to leave.
In the event of a power outage, water flooding into your home, or when it is time to evacuate, be sure to turn off the gas, electricity, and water. When power returns, disconnect appliances to avoid electrical shock.
Go to a higher location. Move to the roof only if needed.
If urged to evacuate, do so quickly!
If you are stranded in a vehicle:
Avoid using bridges because they could be destroyed by intense flooding.
If you are stuck by quickly moving water, stay inside your car.
If water starts to fill your car, move to the roof.
What to do after a flood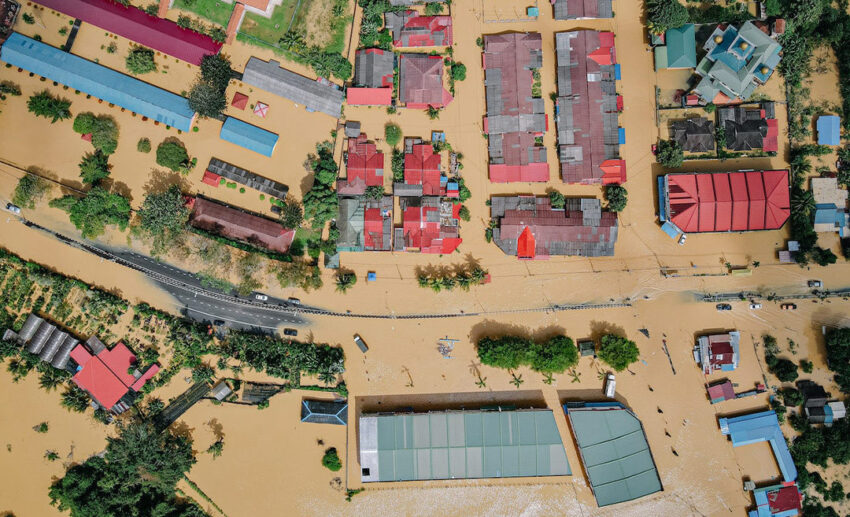 Do not go back home until you are told it's safe to do so. Listen for updates on the status of your neighbourhood from local officials and emergency agencies.
Keep kids and pets away until cleanup is done.
Stay on firm ground. Standing water may be electrically charged by underground or broken power lines.
Cleaning and fixing your home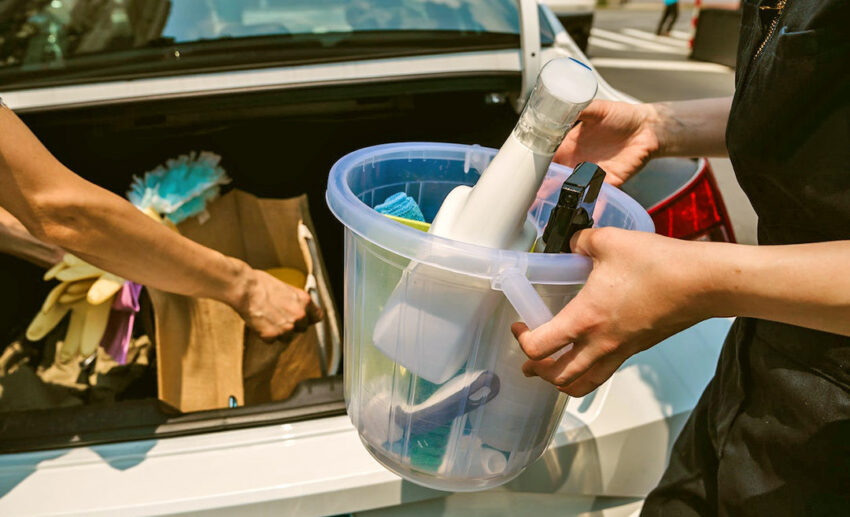 Keep an eye out for animals that may have found their way into your home. This includes lizards, crocodiles, and even snakes.
Protect yourself during cleanup by using rubber boots, rubber gloves, and goggles.
Remove and discard anything that can't be cleaned or disinfected (such as mattresses, carpeting, carpet padding, rugs, upholstered furniture, cosmetics, stuffed animals, baby toys, pillows, foam-rubber items, books, wall coverings, and most paper products).
Discard contaminated drywall and insulation.
Use hot water and laundry or dish detergent to thoroughly clean any hard surfaces (including flooring, concrete, mouldings, wood and metal furniture, countertops, appliances, sinks, and other plumbing fixtures).
Use fans, air conditioning, and dehumidifiers to speed up drying.
If you suspect damage, have your on-site waste-water system checked out and maintained by a professional.
Wash your hands with soap and water once the cleanup is finished.
Wash all cleanup cloths in hot water and detergent. These clothes should be washed separately.
Use hot water and detergent to wash clothing that has been contaminated by sewage or flood water.
In the event of an injury or illness, you should see a doctor right away.
More information on how to keep safe can be found here.