If there was ever a destination awaiting a book to be written, it's Melaka. What a book it would be too, as many buildings in its old town have layers of history, and if their walls could talk, imagine the tales they would regale.
With this in mind, I headed back to Melaka to delve into its history, while checking out some contemporary offerings from my base at Rosa Malacca Hotel. The hotel sets itself apart from the competition by having a design best described as contemporary New York loft-style.
Spice port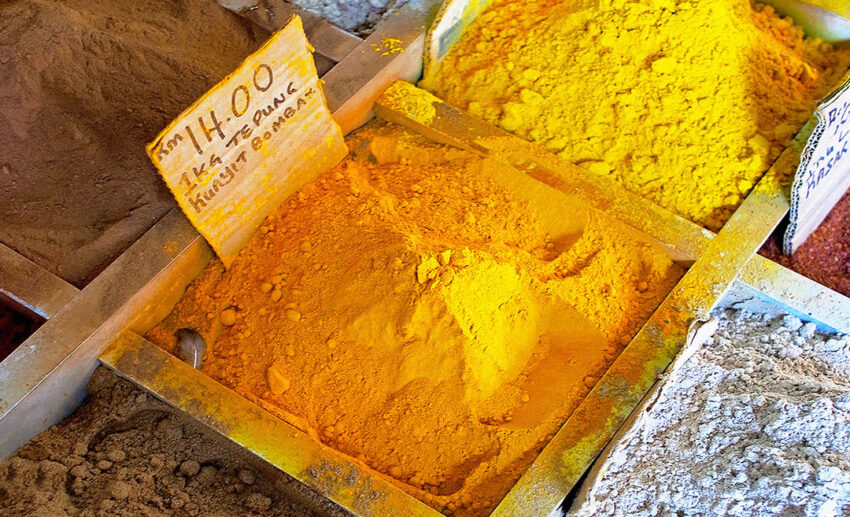 Melaka's merchants have traded with China, India, Portugal, Holland and Britain for centuries. Its strategic location on the Straits of Malacca and proximity to tropical spices led to Melaka becoming an important trade centre.
Its location cannot be emphasised enough, as the 900 km-long Straits of Malacca is the route vessels take in passing from the Indian Ocean to the Pacific Ocean. Early traders from Arabia, Africa, India and Europe harnessed monsoonal winds to sail from the west to Asia between June and November. They made landfall in Kedah and continued onto ports like Melaka to trade goods before returning to their home port from December to May on the reverse monsoonal winds.
The Age of Discovery began in Europe in the 15th century, heralding an era of empire-building and trade expansionism. European explorers and adventurers set sail across mostly uncharted seas in search of riches, and the bounty they secured made European powers very wealthy.
Pepper, spice and all things nice
Some of the most prized goods were spices. Today, we often take spices for granted, as they are sold in most Asian markets. While salt had been used for centuries, it was pepper that became a prized cooking ingredient in the 16th century. Up until then, only the wealthy could afford to add pepper, spice and all things nice to their cooking.
As more of the world opened up, new ingredients were added to European cooking pots. Spices like cinnamon, turmeric, cloves, ginger, nutmeg and mace extended the creativity of European chefs. Bryson adds, "For centuries, spices were not just the world's most valued foodstuffs, they were the most treasured commodities of any type. The Spice Islands, hidden away in the Far East, remained so desirable and prestigious and exotic that when King James I gained possession of two small islets, he considered it a major coup. For a time, he was pleased to style himself as King of England, Scotland, Ireland, France, Puloway and Puloroon."
Scarcity and rarity contributed to the value of these spices, with nutmeg (the seed) and mace (the outer flesh) topping the list of the most valuable spices. By the time these rare commodities reached Europe, they had travelled a long way and passed through many hands in ports like Melaka. Numerous people wanted a slice of the spice action, and Bryson suggests that by the time nutmeg/mace reached Europe, they had been marked up to 60,000 times the original purchase price.
Historic jigsaw puzzle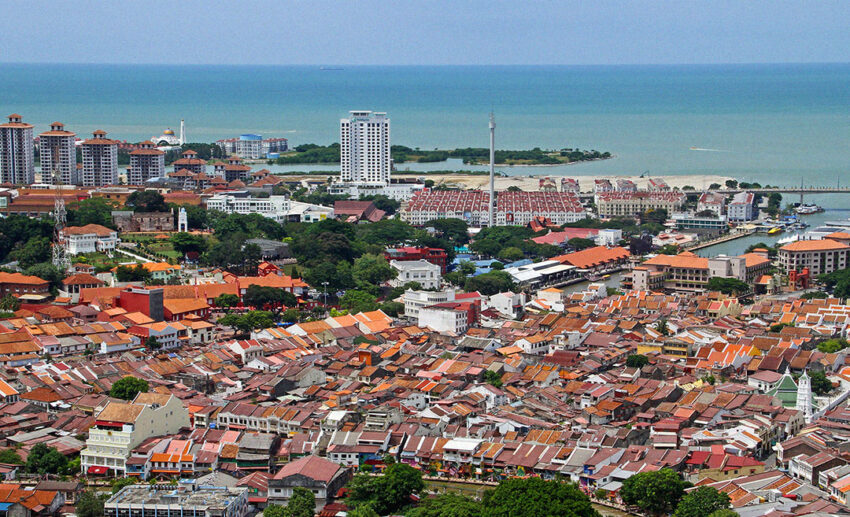 Melaka's town centre is like a historical jigsaw puzzle with various pieces dating back several centuries. In 1511, the Portuguese arrived and remained for more than a century before the Dutch wrested Melaka from them. After 150 years, the Dutch ceded Melaka to the British in a swap that saw the Dutch take over British-controlled Bencoolen (Bengkulu) in Sumatra.
Each colonial power left its footprint and contributed to Melaka's eclectic architecture. Chinese shoplots sit side by side with Dutch-built churches and Moorish-inspired mosques. Colonial influences are best reflected in the architecture around Dutch Square, where visitors could be forgiven for thinking they were in a Dutch village. Christ Church and the Stadthuys are modelled on the Dutch village of Groot Lindt in southern Holland. Both buildings, in their striking red glory, are the most photographed structures in Melaka.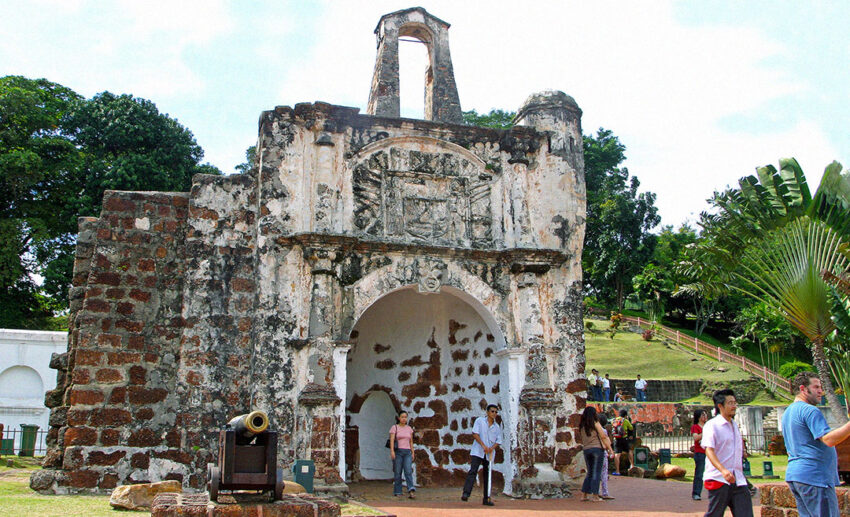 The ruins of St. Paul's Church, dating back to the 16th century, are nearby, and Porta de Santiago is located at the foot of the hill. This gate is all that remains of the imposing A'Famosa fortress that once protected the town. In the early 19th century, the British East India Company, which controlled Melaka, sought to demolish the fortress, but Sir Stamford Raffles intervened to save the gate entrance.
Across the Melaka River, the town centre is dominated by mostly two-storey Chinese shoplots. Many along Jalan Hang Jebat (Jonkers Street) and Jalan Tun Cheng Lock are typical of the era. Jalan Tun Cheng Lock was known as Millionaire's Row, and several ornately decorated Baba Nyonya-style houses have been restored.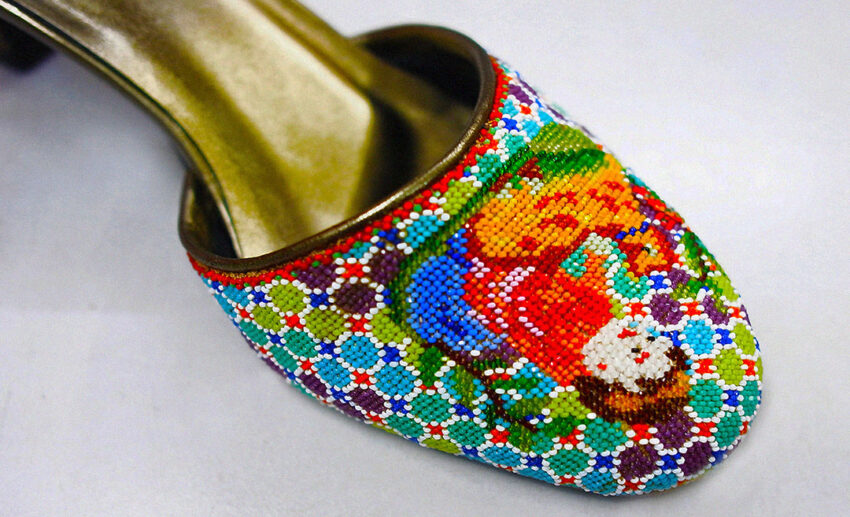 As the Malaccans became wealthier, so did their desire for luxuries like ornate furniture, jewellery and clothes. Their houses were decorative and lavish, with patterned tiles, decorative walls and Baroque-style furniture. The clothes worn by wealthy Nyonyas included embroidered blouses, sarongs and beaded slippers, which were dressed up with intricate jewellery. Stop by Wah Aik Shoemaker at 92 Jalan Tun Tan Cheng Lock to see how these beaded shoes are made.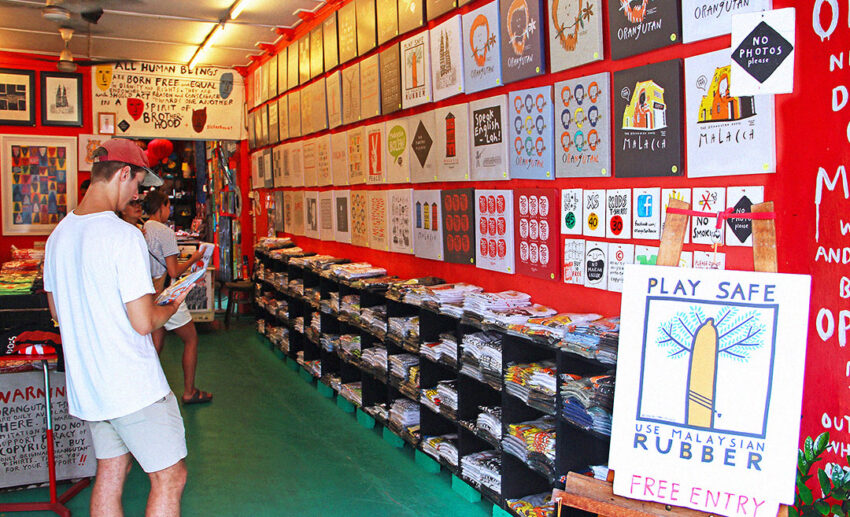 Sadly, many old trades are dying off as mass-produced items replace them. I struggled to find Malaysian-made gifts and souvenirs, although two outlets stood out. I have always enjoyed shopping for uniquely witty Malaysian t-shirts at Orangutan House (59 Lorong Hang Jebat). Just opposite Wah Aik Shoemaker, Hueman Studio is a real find. The owner has curated one of Malaysia's best collections of locally-made products. Drop by; you won't be disappointed. While each colonial era left its mark, visitors to the historic town centre now admire streetscapes that are uniquely Melaka.
Melaka eats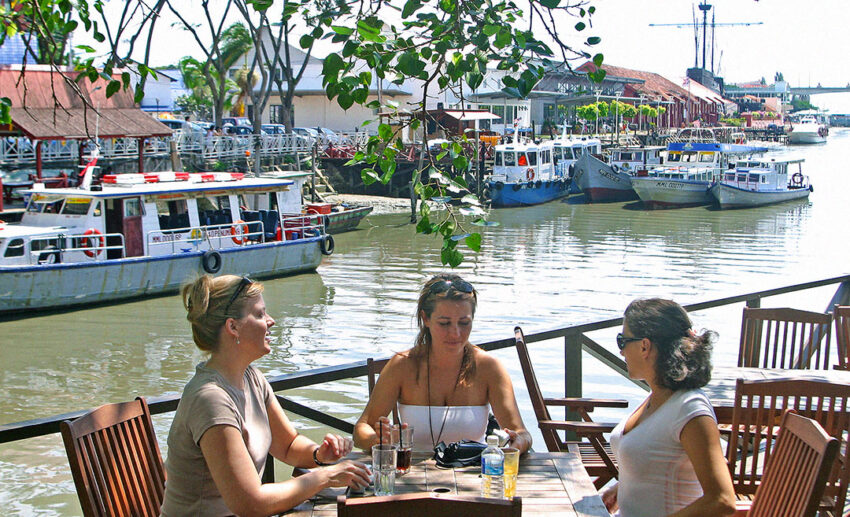 Food is another great reason to venture to Melaka, with Cristang (Portuguese-influenced local cuisine) and Peranakan dishes especially good. The Chinese first traded with Melaka in the 15th century, and Chinese settlers who intermarried with the local Malays became known as the Baba (men) and Nyonya (women). The Chinese adopted many Malay customs through contact and intermarriage, and their cuisine is a unique blend of Chinese and Malay styles (Nyonya or Peranakan cuisine).
There are numerous Nyonya restaurants in Melaka, and I enjoyed sampling delicious dishes like Pongteh chicken, duck soup with salted vegetables and shrimp omelette at Cottage Spices (171 Jalan Merdeka). Another favourite dish that is ideal after exploring the town centre is a refreshing ABC (air batu campur), sold in many outlets along Jonker Street.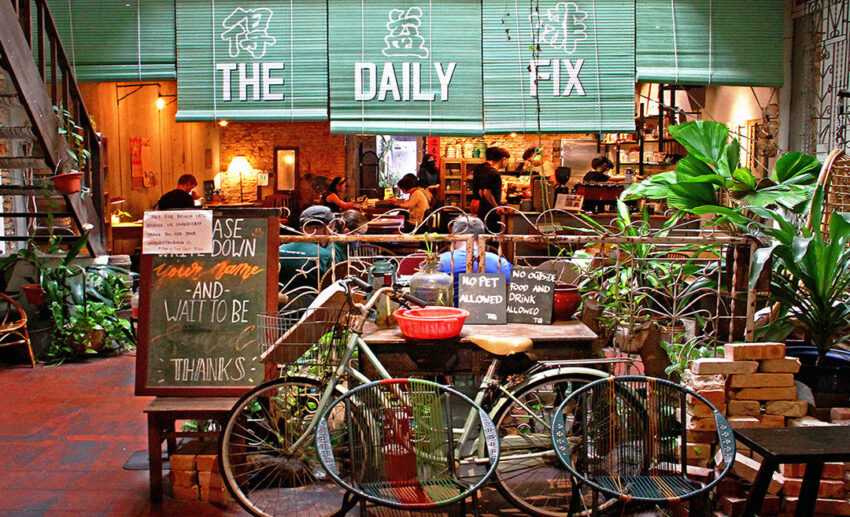 While traditional dishes attract many, other visitors seek out contemporary dining outlets within heritage surroundings. One of the main goods shipped through Melaka in the past was tea from China, but now coffee appears to be the beverage of choice. Coffeeshops like The Stolen Cup, 13 States Coffee, and The Daughter captured my interest. My favourite was The Daily Fix at 55 Jonker Street. When I visited on a slow Tuesday morning, I had to queue, but it was worth the wait.
Where to stay
There is nothing historic about Rosa Malacca, a designer hotel located just south of the UNESCO heritage zone. It is purpose-built to resemble a rustic, semi-industrial building with its roots in a New York loft property rather than heritage Melaka. Design-conscious guests will appreciate its quirky touches and room comfort.
Find out more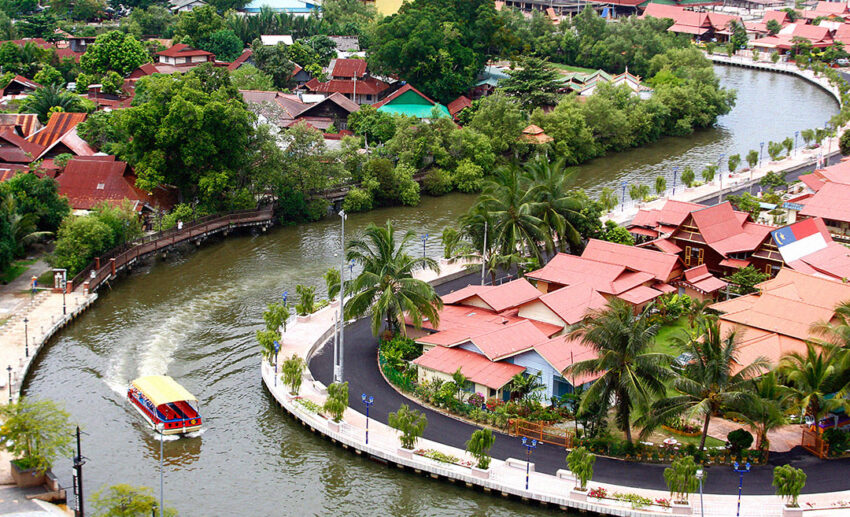 Learn more about Melaka's early history by reading Sultan and Spices, Guns and Greed and Race and Religion: The Story of Malacca by Allein G. Moore.
Melaka remains one of Malaysia's most visited tourist destinations and reveals something new with each visit. Its ever-changing back lanes and the more popular tourist areas with their shops, museums, cafés and restaurants are best explored on foot. Now a joint UNESCO site with Penang, Melaka is receiving more global attention.