Are you on the lookout for some luxury accommodations that won't break the bank? Well, you're in luck because I've got a list of eight beautiful value-for-money accommodations around Asia that will make your travel experience even more memorable without making you go broke.
From luxury getaways and creative centres to lodging above a Belgian beer café and even in a shipping container, these places combine flair and comfort with affordability. Get ready to indulge in the lap of luxury for under RM500 a night.
KLoe Hotel
Kuala Lumpur, Malaysia
Room rate: from RM392
Last year, Agoda users voted KLoe Hotel as the best place to stay in Kuala Lumpur (KL). This boutique hotel promotes itself as a haven for creative travellers. Its designers put special effort into making sure the hotel's centre courtyard and open passageways inspire originality in each guest.
Any aspiring artist can find a home in one of the designated spaces for reading, listening, and painting. And a dip in the courtyard pool is sure to cure any writer's block.
Book a stay here.
Address: 227, Jln Bukit Bintang, Imbi, 55100 Kuala Lumpur, Malaysia
Phone: 03-2772 1313
Smarana Hanoi Heritage
Hanoi, Vietnam
Room rate: from RM340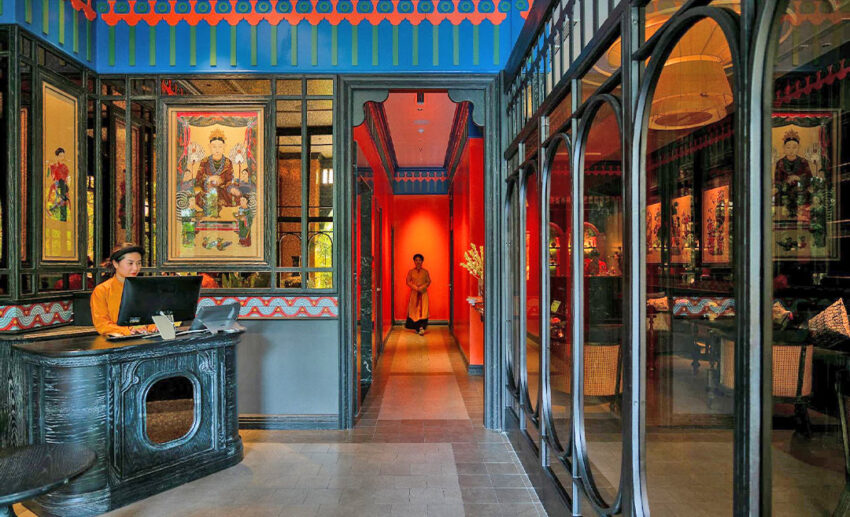 The Smarana Hanoi Heritage Hotel's eye-catching facade is enough to put you in a good mood before you even step inside. With its vivid colours, vivacious plants, and lovely French balconies, it undoubtedly sticks out.
But when you take a step inside, you'll be sure to fall head over heels in love with this property for its stylish, authentic, and welcoming interiors. Just about everything feels right — from the warm hospitality to the plush beds. Set in a prominent Hanoi location, this 5-star hotel is genuinely distinctive and affordably priced.
Book a stay here.
Address: 5, Ng. 82 P. Duy Tân/1 P. Dịch Vọng Hậu, Cầu Giấy, Hà Nội 10000, Vietnam
Phone: +84 888 001 188
Feel Good Bangkok Hostel
Bangkok, Thailand
Room rate: from RM113 (with private bathroom)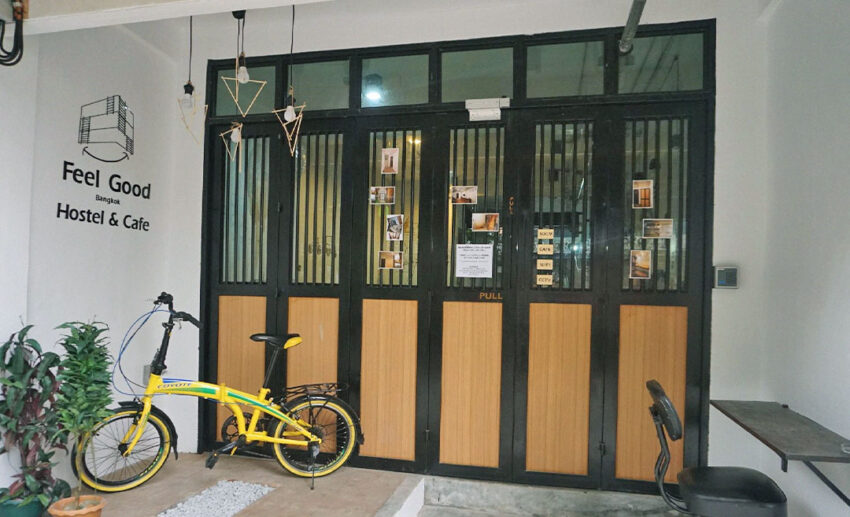 The Feel Good Bangkok Hostel, the sole hostel on this list, is well deserving of its position here. Reviews from guests rave about the hotel's comfortable mattresses, clean rooms, and friendly staff.
Its location is also ideal, just across the Chao Phraya River from the Grand Palace and the backpacker mecca of Kao San Road. Additionally, rooms with private toilets are also offered, frequently for less than THB900 (approximately RM119) a night, for those who appreciate a little more privacy.
Book a stay here.
Address: 161/2, Soi Somdej Pra Pinklao 17 Arun Amarin Bangkok Noi Bangkok 10700, Thailand
Phone: +66 94 909 0978
Nightcap at Belgian Beer Café
Perth, Australia
Room rate: from RM445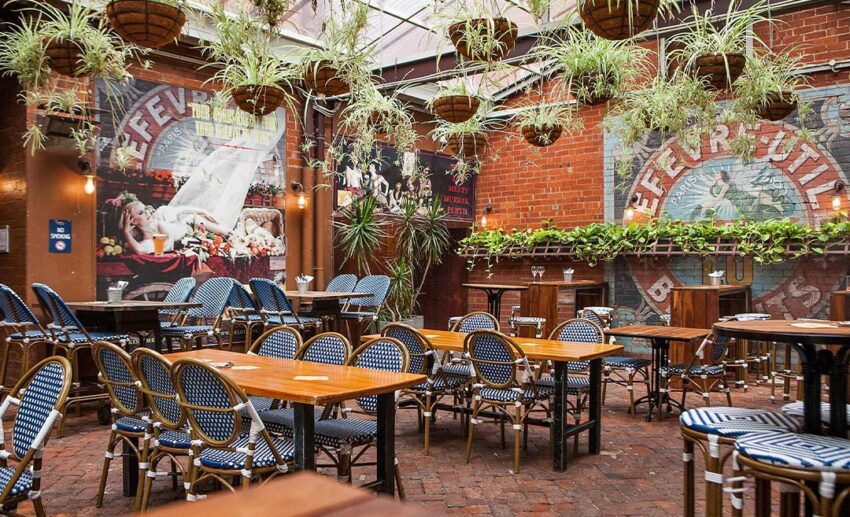 Attention, beer enthusiasts! Centrally located in Perth, The Nightcap at Belgian Beer Café is a hotel where guests never go thirsty. It should come as no surprise that the lively Flemish-style bar above the hotel provides a variety of beers from all over the world as well as great pub fare.
This is the best value hotel in Perth since the rooms feature modern finishes, furnished with king beds and come ensuite with contemporary bathrooms.
Book a stay here.
Address: Cnr King &, Murray St, Perth WA 6000, Australia
Phone: +61 8 9321 4094
Seda Residences Makati
Manila, Philippines
Room rate: from RM392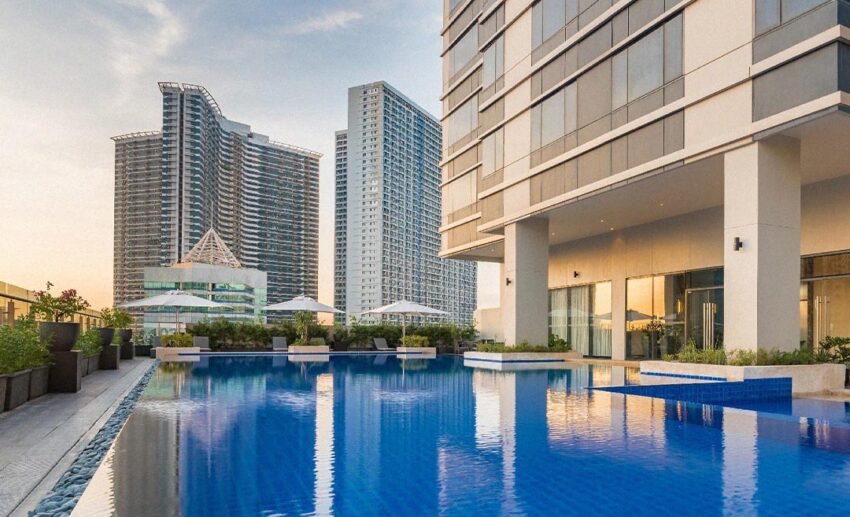 The Seda Residences Makati, located on the fashionable Ayala Avenue, earns the title of best value in the Metro Manila area. If you're looking for a luxurious and relaxing vacation in the Philippines, go no further than this 4-star hotel. Incredible city views may be enjoyed from the Sky Lobby on the 19th floor or the roof deck bar on the 35th floor, and you'll feel right at home in one of the cosy rooms.
Book a stay here.
Address: Ayala Avenue corner Amorsolo, Salcedo, Legazpi Village, Makati, 1229 Metro Manila, Philippines
Phone: +63 2 7756 9288
Union Hotel
Seoul, South Korea
Room rate: from RM392
Union Hotel in Seoul, South Korea has recently undergone an extensive renovation, but the level of care and attention to detail shown by the staff will be the first thing that guests notice. The hotel's wonderful modern design is something the property is quite proud of, and they maintain the rooms and amenities immaculately clean. Speaking of amenities, there is a garden, a yoga room, an indoor golf facility, and even an indoor tennis court in addition to the fitness centre.
Book a stay here.
Address: South Korea, KR 서울특별시 영등포구 136, Yangpyeong-ro, Yeongdeungpo-gu, Seoul, Republic of Korea
Phone: +82 2-2675-1214
Casa Severina
Goa, India
Room rate: from RM209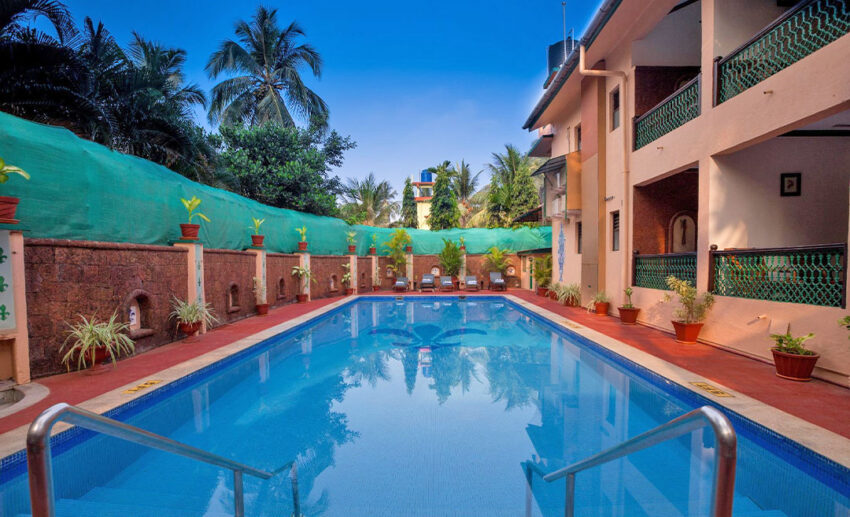 Last year, Casa Severina in Goa was recognised as the top choice among 3-star hotels amongst Agoda users. The verdant gardens, inviting swimming pool, and fitness centre all play a significant role in the Severina Hotel's value-for-money rating. Not to mention its excellent location close to the beach.
Book a stay here.
Address: near Plumeria Banquet Hall, West, Gauravaddo, behind Newtons Super Market, Calangute, Goa 403516, India
Phone: +91 95525 65697
Cho Hotel 3
Taipei, Taiwan
Room rate: from RM397
Cho Hotel 3 may be conveniently situated near popular attractions and public transit hubs in Taipei, but its genuine hospitality is what will truly win your heart. The welcoming, multilingual personnel at the desk also enhances Cho Hotel 3's standing as a top choice among tourists.
There's a piano in the lobby, a wall covered in drawings and notes left by past visitors, and a peaceful lounge with complimentary mineral water and instant noodles. This is why people refer to the hotel as their 'home away from home'.
Book a stay here.
Address: 108, Taiwan, Taipei City, Wanhua District, Kunming St, 142號2樓
Phone: +886 2 2370 9930