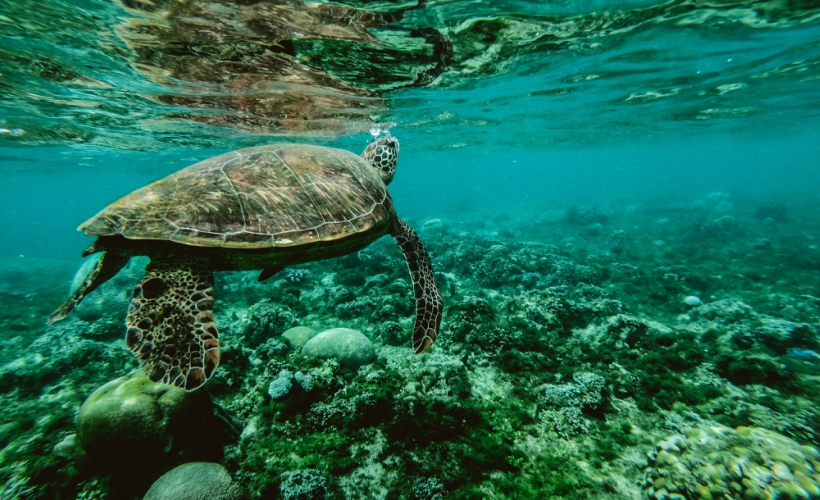 If you're looking to unwind in a tropical paradise, then the Philippines is the place to be. Home to over 103 million people who speak 171 different languages, a trip here will guarantee you experience soft sands on your bare feet, while hair will dance to the cool breeze and your skin will enjoy the caress of clear blue waters.
While Pinoys are known for their love of boxing, basketball and videoke (totally fun and something you ought to try while there), there's something else they're are particularly proud of – their stunning beaches and islands!
Being the world's second-largest archipelago, the Philippines is made up of over 7,000 islands, but only 2,000 of them are habitable. These islands offer dozens of the world's best white sand beaches. Here, we focus on the 10 best beaches and islands in the Philippines.
Coron, Palawan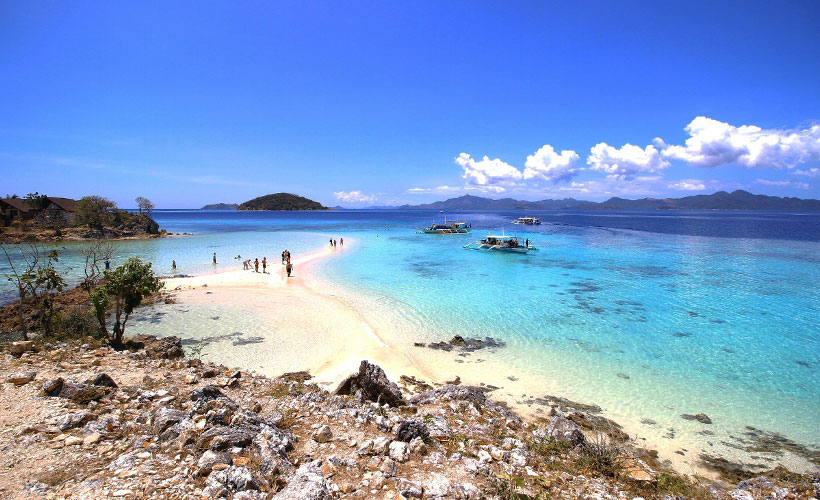 Palawan is inhabited by the Tagbanua people. Coron Island is also home to seven mountain lakes, rocky mountains and cliffs, World War II shipwrecks and crystal clear blue water, making it an ideal site for scuba diving. Forbes Traveller Magazine even named Coron one of the best scuba diving sites in the world.
You can reach this island by flying from Manila to Busuanga, and then taking a ride in a van to Coron. Ideal travel months for this island between is between December and February.
Palaui Island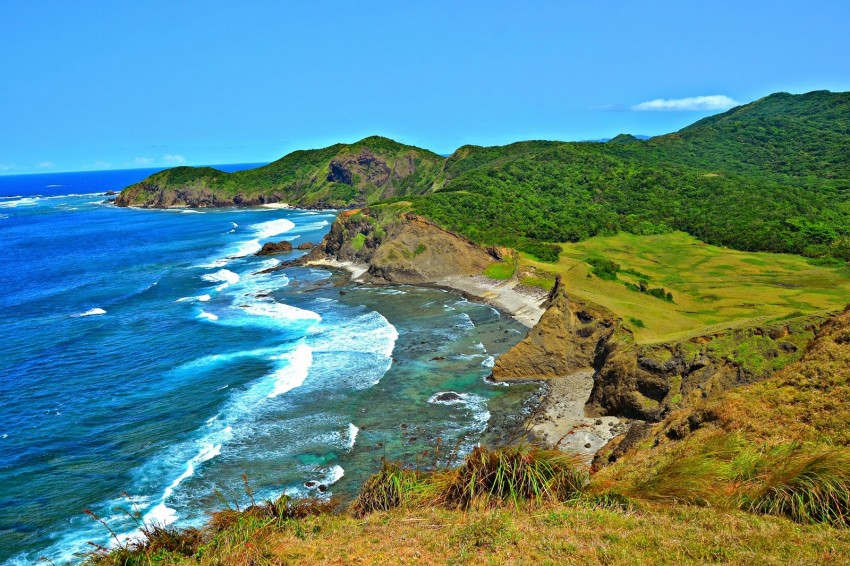 Dream of visiting a place on earth that's not tainted by human activity? Well, Palaui is your dream island. No traffic, no hotels, no tech. Just you and nature in its raw beauty.
This beautiful Island in the Philippines is top rated by CNN and has played host to the Survivor series. Meanwhile, its beach and coastline are filled with volcanic rocks, various marine life, and made up of smooth white sand. On this beach, you can camp, visit the colonial lighthouse, beach bum, or hike. To get here, take a bus from Manila to Sta. Ana, then ride on a boat to Palaui.
Boracay, Anklan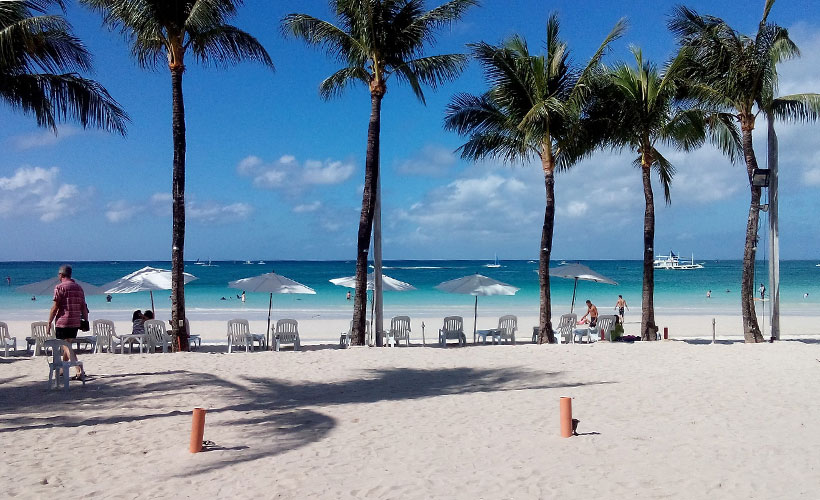 Each year, thousands of tourists make their way to a tiny island in Aklan. Boracay is well known for its pristine blue waters, 5-kilometre stretch of white sand beach and 350 resorts with over 2,000 guest rooms. As a woman visiting this island, you can enjoy scuba diving, water sports, helmet diving and have world-class massages. To sample the nightlife Boracay has to offer, head to one of the beach's many bars and restaurants that are completely female-friendly.
The best time to tour Boracay is between November and May when the temperatures are not high. Boracay is rated the third best island in the world and is home to the White Beach, one of the world's best beaches.
Siargao Island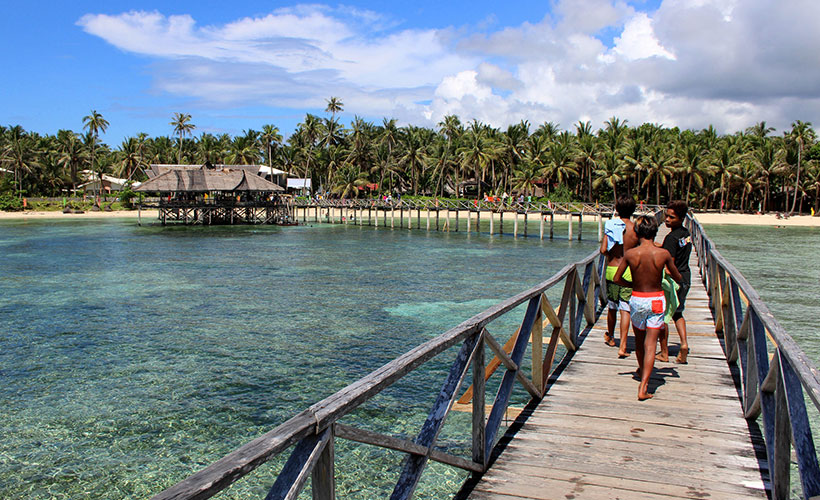 This tear-shaped island is home to a massive mangrove forest that supports a variety of marine life. If you're a surfer, this will be your paradise with its giant waves. This spectacular island has hosted global competitions such as Siargao International Women Surfing and the Surfista Surf Camps.
Other enjoyable activities you can undertake include game fishing and scuba diving. Or if you prefer to experience a destination through its food, visit the island's many restaurants and enjoy the local cuisine. The ideal time to visit is between June and October.
Panglao Beach, Bohol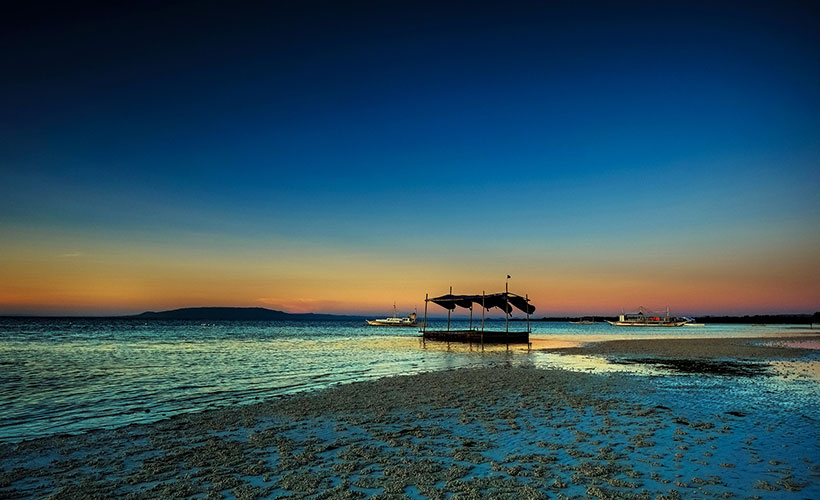 For a truly memorable trip to the Philippines, you can't skip the island of Panglao. This low-lying oasis boasts white sand beaches, pristine blue waters and great marine biodiversity. There's plenty to see and do on this island, like taking a dip dive in the clear waters, strolling along the lovely beaches or explore an underground lagoon.
If you'd like to skip the surf and stay on the turf, you can also visit the Chocolate Hills, dig into some fresh seafood at a floating restaurant while listen to Filipino musicians, and even visit one of Panglao's iconic sites – Our Lady of the Assumption Church. It's best to pay a trip to this island gem between December and March.
El Nido Islands, Palawan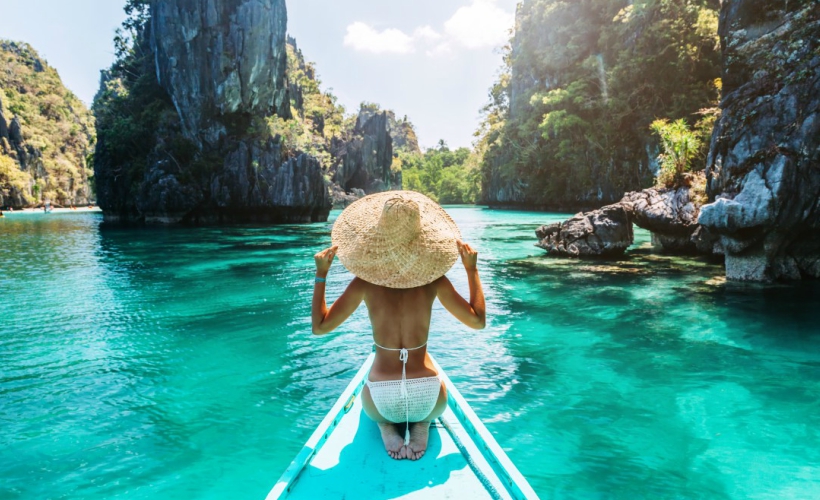 Known as one of the Philippines' most foremost tourist destinations, El Nido offers her visitors 50 magnificent white sand beaches, three marine habitats teeming with an abundance of various marine life, and five different forests. The sea life you'll find living around this cluster of beautiful islands include dugongs, over 1,000 species of fish, dolphins and – if you're lucky – even sea turtles too.
El Nido is also home to Swiftlets (a bird species that builds nests using their own saliva) and towering limestone cliffs. While staying at one of these island's you don't have to venture far to see a lot. Just 20 metres from Miniloc Island's beach, you can snorkel or freedive into protected waters to see schools of fish and colourful corals. For those who are more adventurous, borrow one of the resort's kayaks, and wander on over to the big and small lagoons to explore as you please.
Cebu Islands
Cebu is a stunning tropical getaway located in Central Philippines. This island has some breathtaking beaches including:
Paradise beach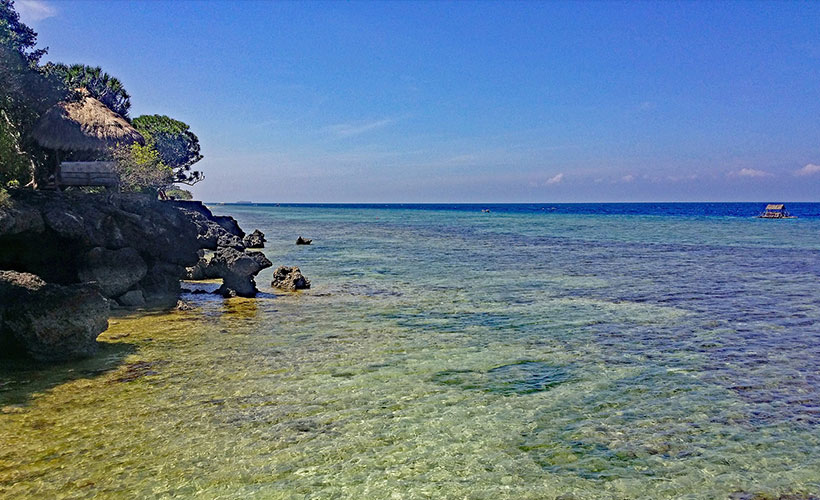 Just as the name implies, Paradise beach is a slice of heaven on earth. This secluded stretch of sand is located in Bantayan, on the northern side of Cebu, making it ideal for beach bumming or taking a dip in peace.
Santiago Bay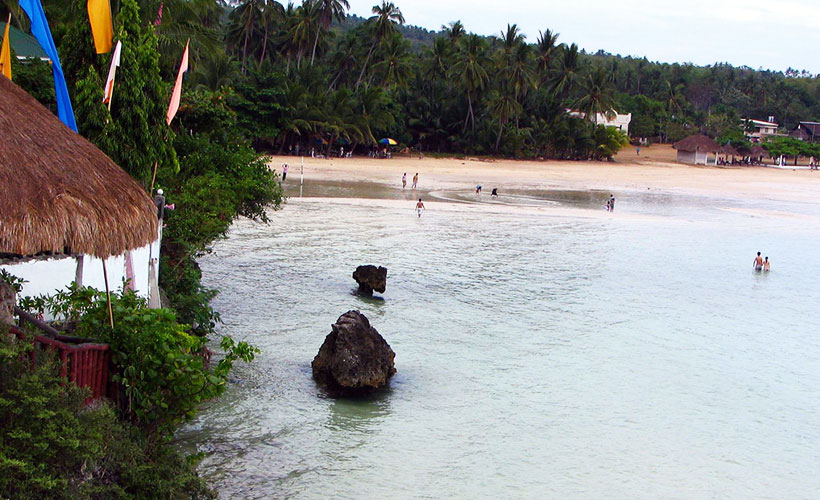 Situated at Comotes Island, this bay has calm, clear waters that are perfect for swimming and scuba diving. You can stay at the Garden Resort which offers an ideal vantage point of the Santiago Bay, the hills and a captivating sunset.
Bounty Beach (Cebu North)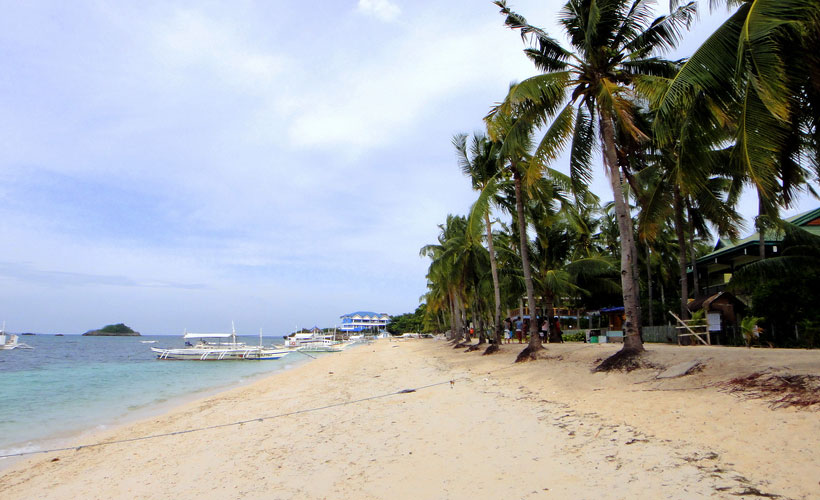 This beach is on Malapascua Island and is one of the Philippines' most magnificent beaches. It's famous for thresher shark dives, soft sand, clear turquoise waters and dozens of swaying palms. It's also a fun stretch, and you'll find that it's dotted with bars, restaurants and resorts.
White Beach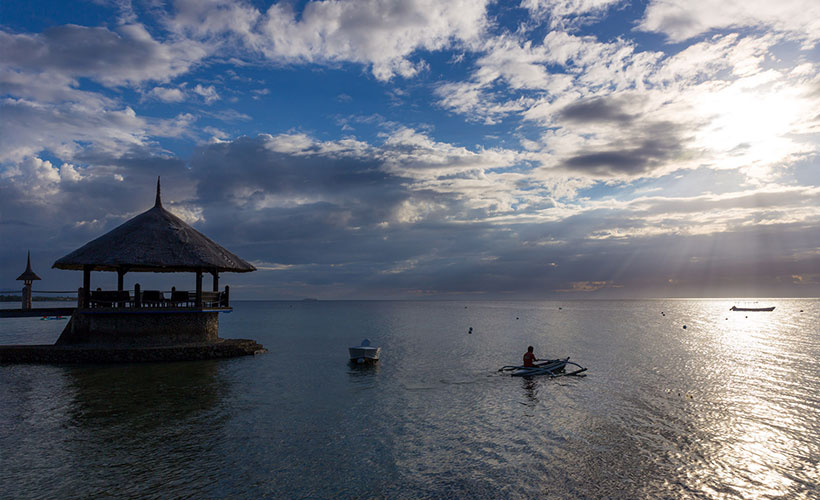 White Beach in Moalboal is ideal for offshore snorkeling. The reef just off this beach brings with it plenty of marine life. You can go diving and take photos of turtles.
Other noteworthy beaches and islands around Cebu include Sumilon Island, Bakhaw beach, Badian Island, Santa Fe Beaches and the Virgin Islands.
Get all the latest travel stories from Zafigo. Follow us on Facebook, Twitter, and Instagram.